Well, what an AMAZING year we had!! I don't know quite where to start???
So I guess January would be a good place!!
January kicked off the year with an awesome Rock Chic shoot that we did being featured on Rock n' roll Bride's Blog, photos were taken by awesome photographer and fellow Custard factorian Steve Gerrard….the badass girl in the pics is Stephanie May..
You can see the whole shoot here on Rock n' roll bride….
February brought us the  beautiful Snow covered wedding of Becky and Paul….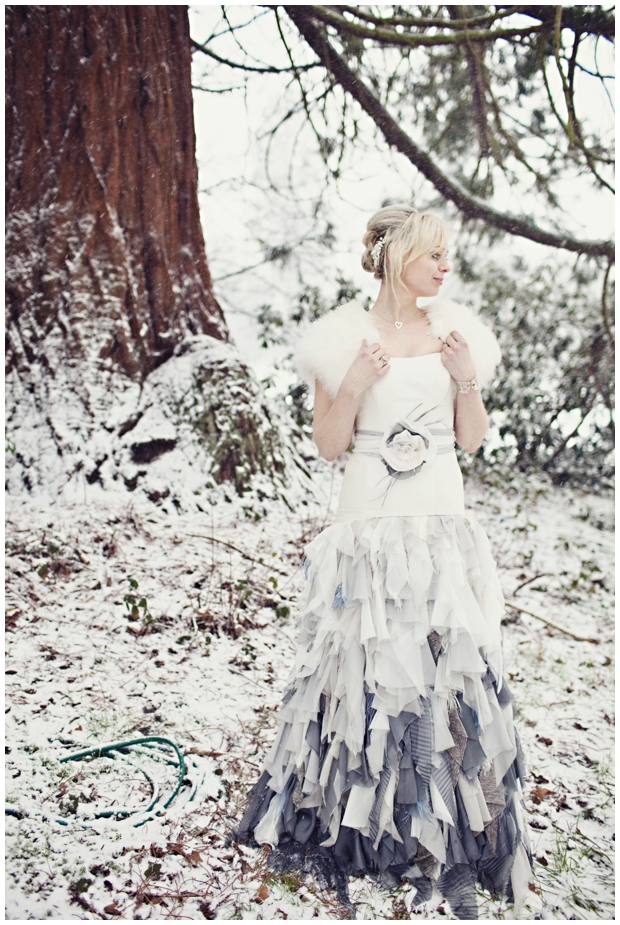 Photographed  by Steve Gerrard….more stunning  images on Steve's blog  here.
We also had our cute tattooed bride Rachel's wedding in Vegas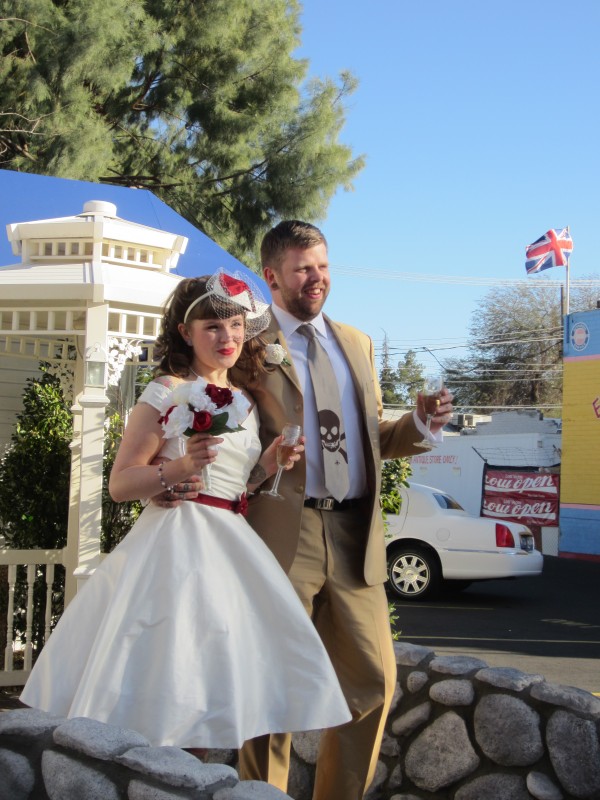 February also brought us the biggest collaborative shoot ever, our Circus shoot with the awesomeness that is photographer Sassy of Assassynation Photography , it was a magical experience, albeit it was freakin freezing!!!…this collaboration led to even greater things…..but more about that in Part 2!! Here are a couple of images from the shoot ,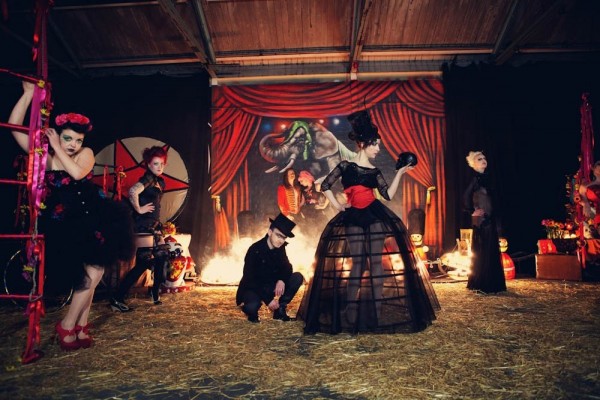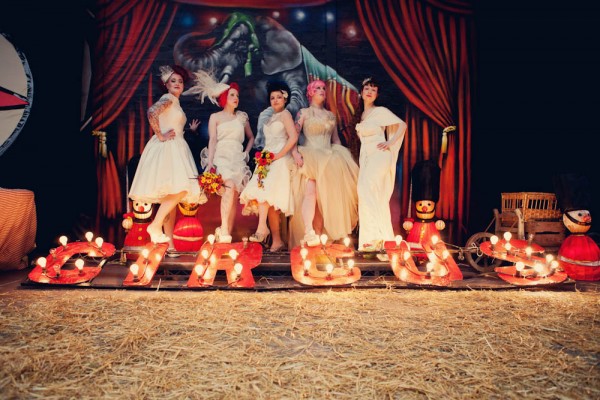 but if you want to see more of the epicness of this shoot then you can here is the full feature on Rock n' roll bride 🙂
March was also an awesome month because our actual Rock and Roll bride Jen got married in our pretty lace 50's inspired April gown
More images from this awesome kitsch Americana wedding  here
and…………………
We were super excited to be asked by  acclaimed wedding photographer Lisa Devlin  and Kat from Rock n' roll bride to collaborate on creating a gorgeously decaying dress for the March Photography Farm…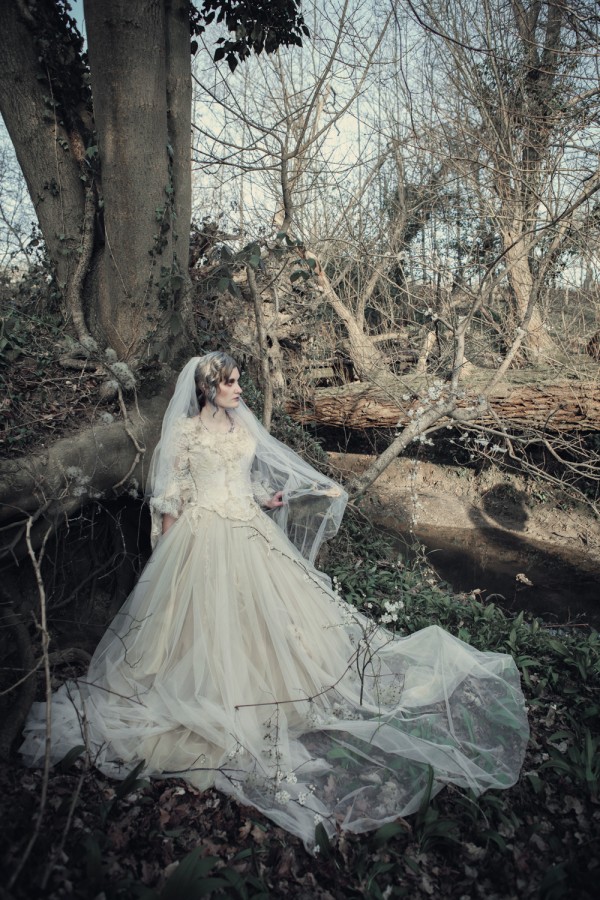 We were like kids in a sweet shop getting to play on this gown, and  creating all the trims and hand made and hand dyed decaying leaves, fungi and skeletal structures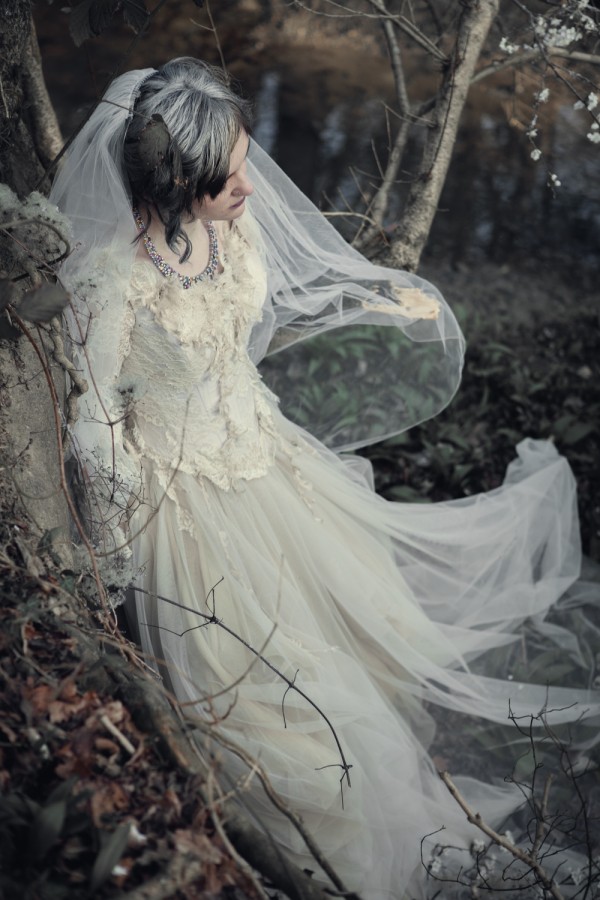 The images above are by Asassynation and there are more from her here. There are also more images by Lisa Devlin  here in an awesome feature by Kat from Rock n' Roll bride ….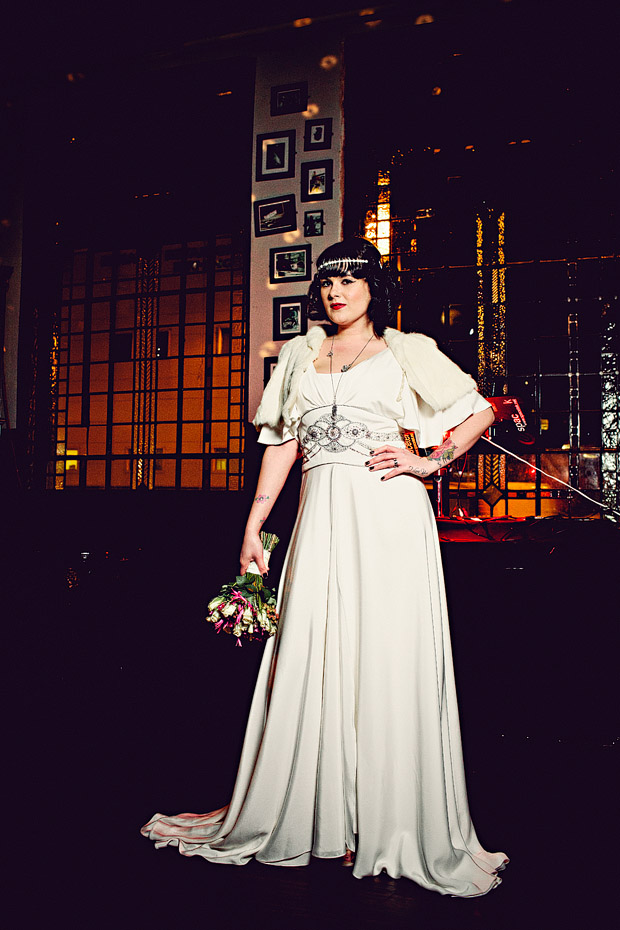 We were also  honoured to have an Art Deco inspired indie rock chick shoot we did with Steve Gerrard featured on here on Love My Dress Wedding blog. The dresses featured are Thea (above ) and Marlene (below), and that pretty doll is Stephanie May xx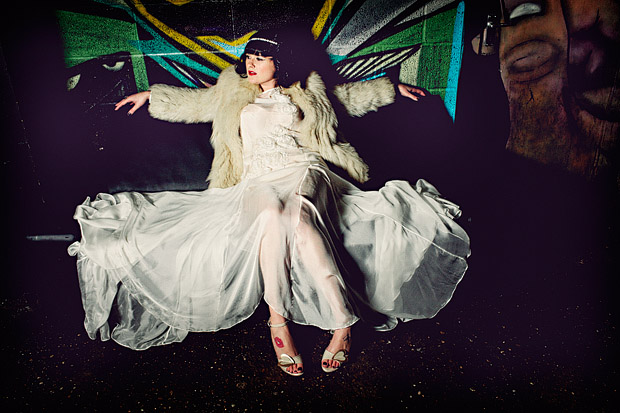 April  showered us with weddings, all very unique and different to each other, that's the fantastic bit of our job…Every bride is different and every gown has their own stamp on it:-
here we have Alli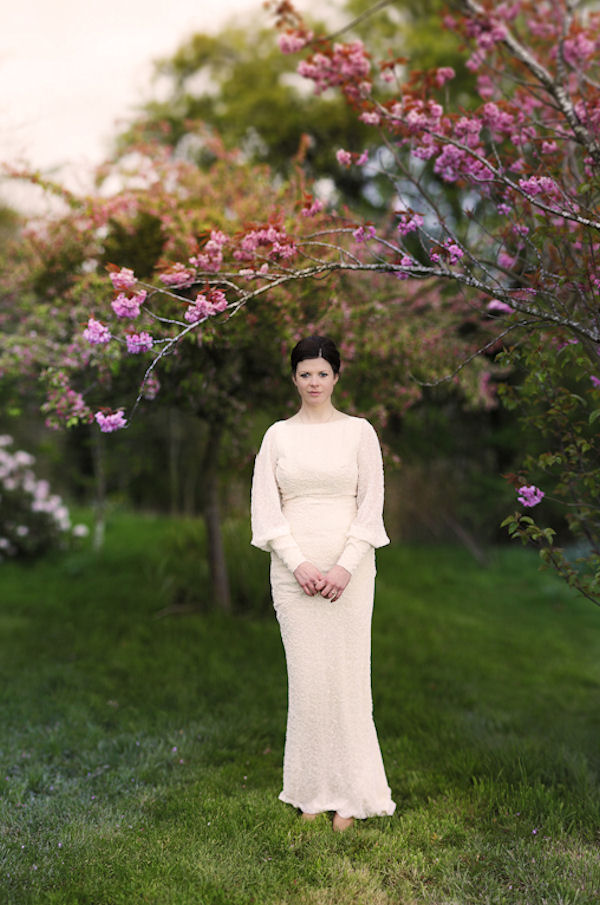 And some more of her wedding pics here x
We also had Nikki in a super gorgeous polka dot number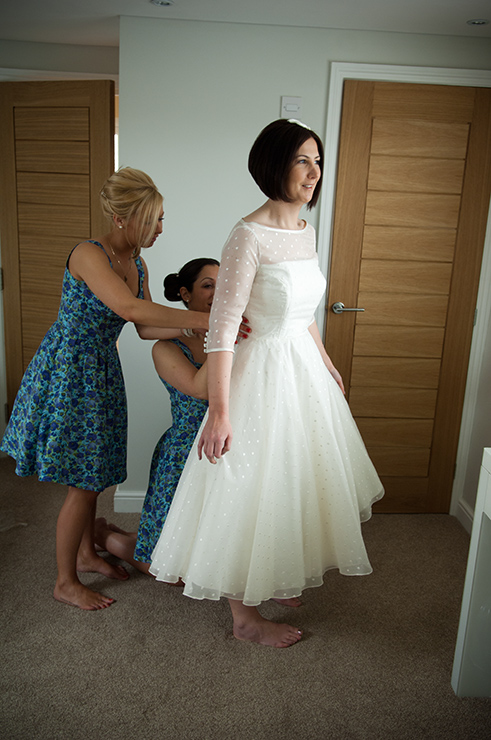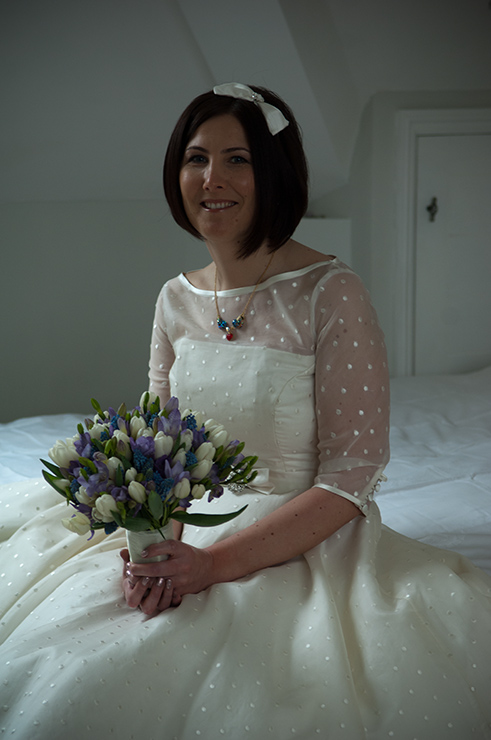 Then we had our 2 gorgeous girls Tracy and Emma for their civil Partnership in complementing Purple and Ivory corset ensembles
We made a pretty lace gown and jacket in a gorgeous buttery cream shade for Hayley…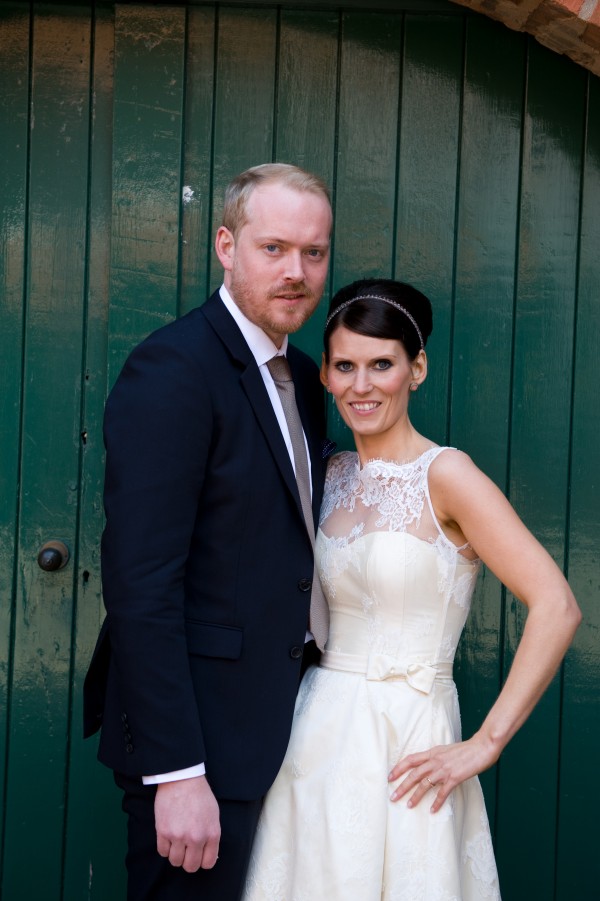 May
May was a magical month, as we got to see Nicola's beach wedding in her pale Aqua chiffon gown, for so many reasons this is one of my favourites for the year
and here is a little blogpost I wrote to say why it was one of my faves!!
Here is Thea looking radiant in her simple and slinky bias cut crepe gown…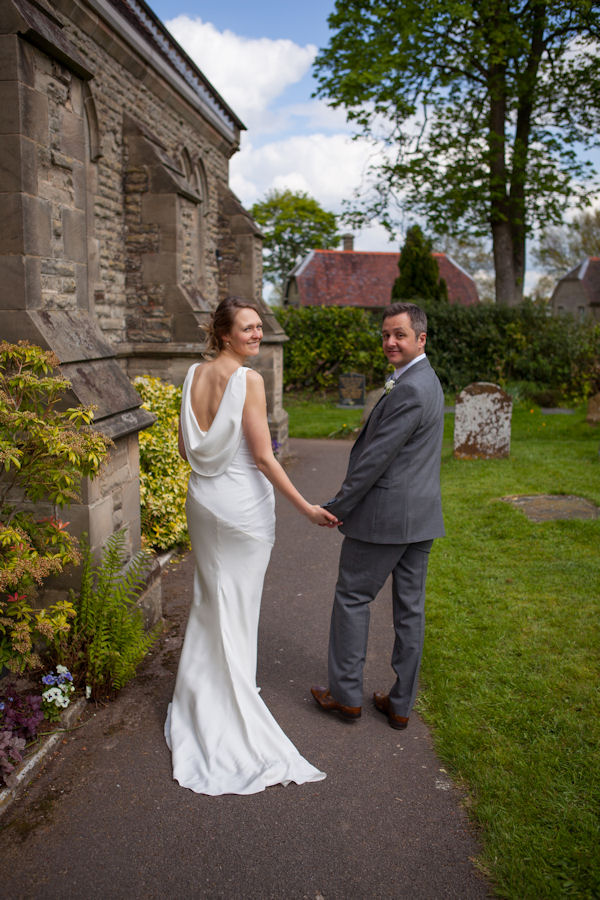 and another awesome bride was Samantha, in a pretty lace gown and bolero with Emerald green trimmings…Luxe!!
Love this image….if you want to see more along with a lovely testimonial click here
The month was topped off by getting to work with  stunning alternative model Ulorin Vex  and photographer Claire Seville on a SteamPunk inspired shoot for our naughty little sister company Rawhide Corsets….Ulorin rocked it as ever!!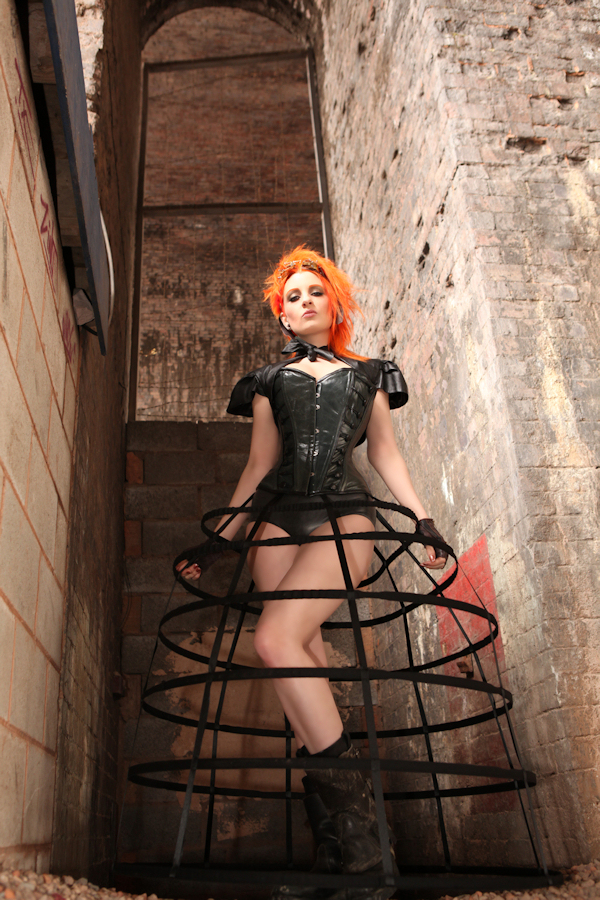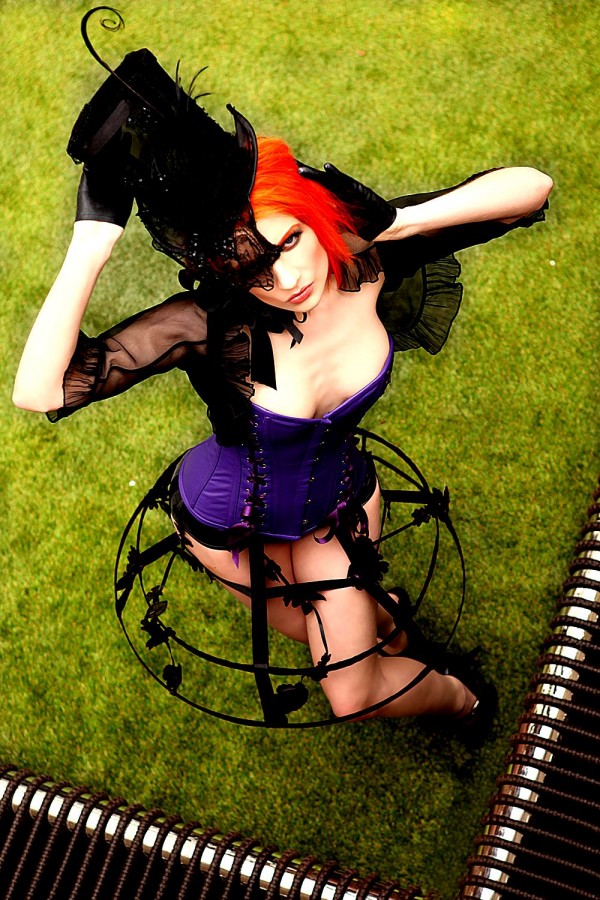 June was a great month, because Nicola got married and giggled and squealed her way through from her first consultation to her wedding and beyond…such a great couple !!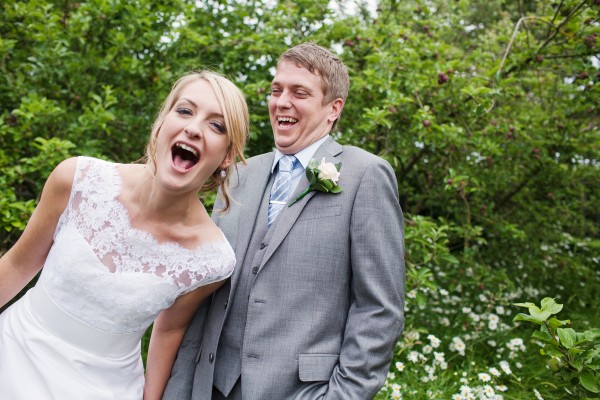 Here is a little blogpost we did for Nicola's wedding, and an extra bonus was that Emma Case Photography shot the wedding
So that's just a small sample of the weddings and what we got up to for the first half of 2012….stay tuned for Part 2 coming to a blog somewhere round these parts real soon 😉
xx
Jo & The Team