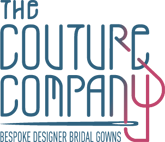 "By Appointment Only" we see each client on a one to one basis so that you have our undivided attention without interruption, therefore we ask that you request an appointment by telephone or  by email.
We can usually do same day  weekday appointments  but Saturdays are always busy and can get booked up weeks in advance, so we advise you make an appointment for Saturdays at least 14 days in advance. Please let us know your wedding date and your contact number when you get in touch.
We do not charge for our time on appointments, but if you do book an appointment and are unable to keep it, please show us the courtesy of letting us know as soon as you know, that way we can offer the appointment to someone on our waiting list.
As we are only able to see one client per hour slot, its very frustrating (especially on Saturdays) if we have people neglecting to tell us they cannot make it or want to reschedule.
* Please note * We would kindly request that you do not take photographs during your appointment.