Alli was a stunning bride , the images show you this,she is beautiful, tall and elegant and she also had such a gorgeous personality…..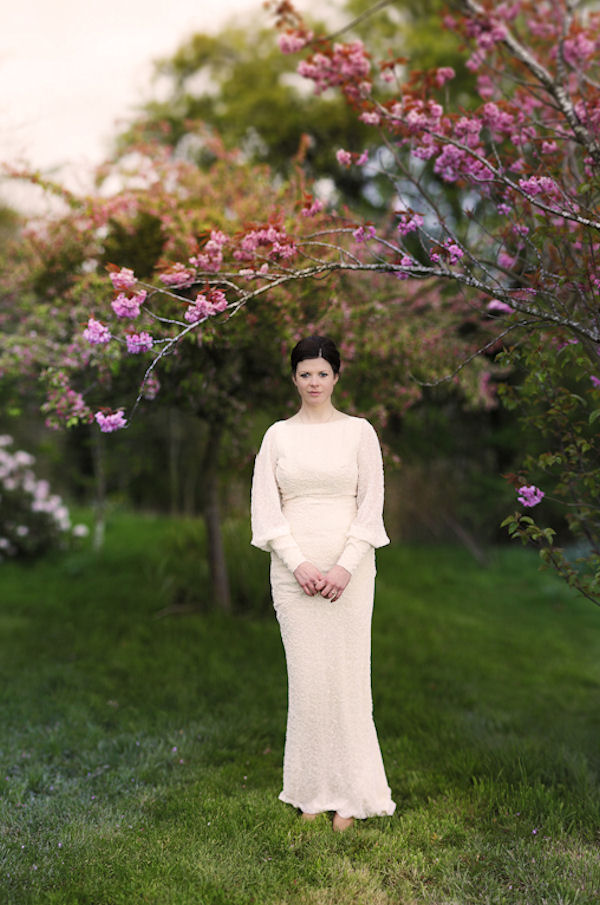 We loved the gown we designed for Alli, it was based on our Roccoco Gown,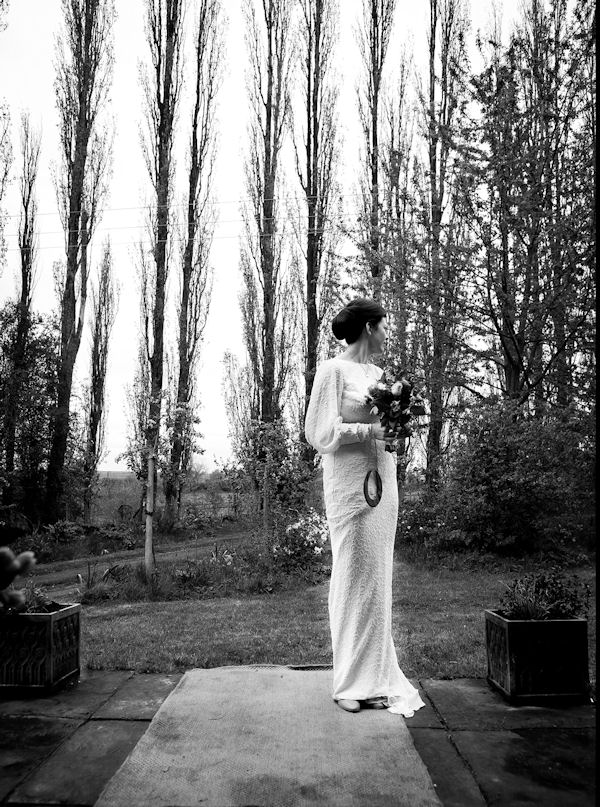 but as it was an early spring wedding Alli was certain she wanted sleeves, so I showed another gown that was very 1930's inspired which had a gorgeous bishop sleeve with a deep cuff, and using those sleeves in the Roccoco gown  we had a winning combination!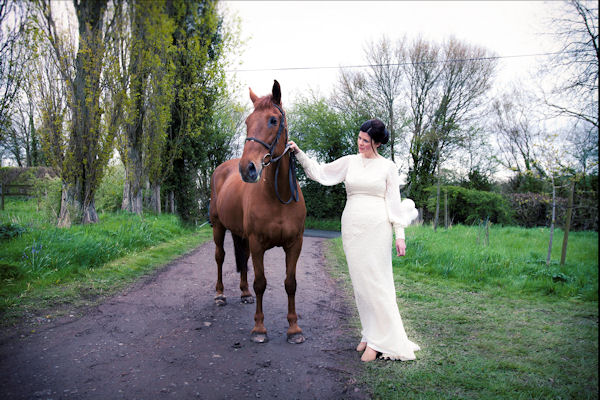 As you can see the silk devore velvet had a lovely scrolling swirl pattern to it ,  and combined with the bias cutting on the skirt gave it a very organic Art Nouveau  feel .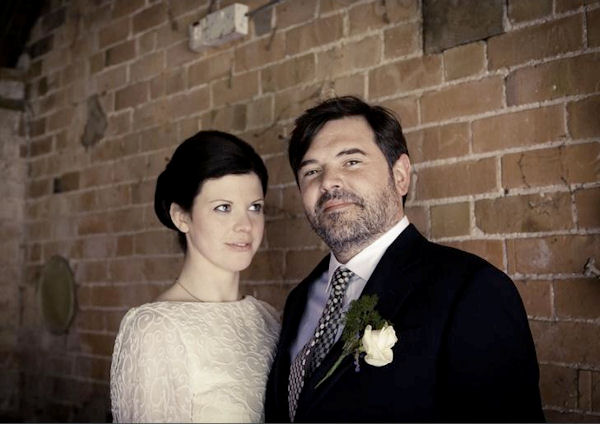 Thanks to Alli for this lovely testimonial too xxx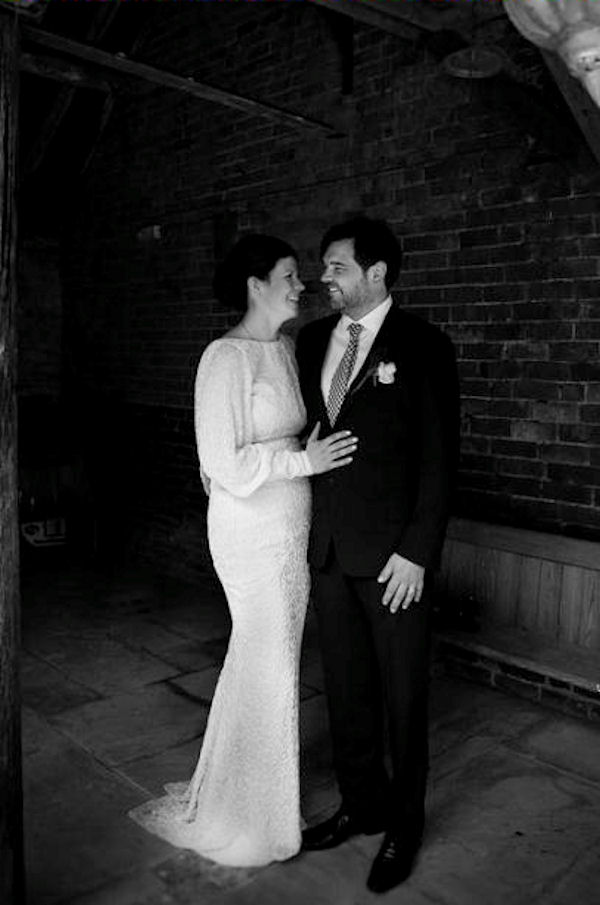 "After searching endless amounts of blogs for inspiration on the right dress and also spending a morning at a place that provides something 'off the rail', I found The Couture Company.
Jo was amazing to work with on producing a unique dress for my wedding day and it was a style that suited me perfectly. She totally understood what I was after and any anxieties I was having about bits of my body that I didn't necessarily want to draw attention to.
I felt like a million dollars.
Other than marrying the love of my life (of course) wearing that dress was my MOST favourite bit of the day.
Terrific. Thank you to Jo and her super team. You are all stars.
x
Thanks Jo.
Much love, Alli x"
Images are Copyright of Jonny Donnovan