Samantha got married earlier this year, when she first came to us she loved our April gown in soft delicate lace,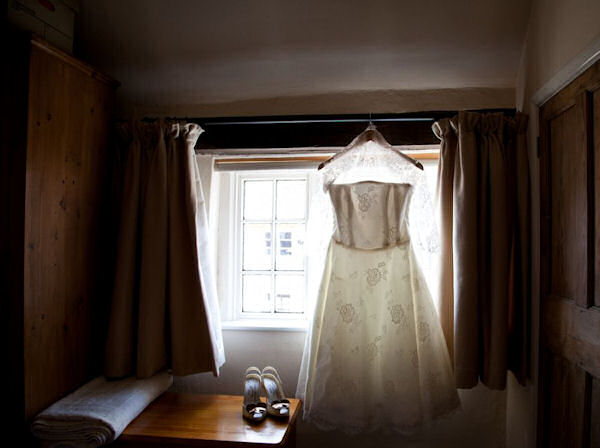 but she had in her mind that she wanted a strapless gown with a little matching lace bolero…..so we got to work and came up with this pretty and elegant design.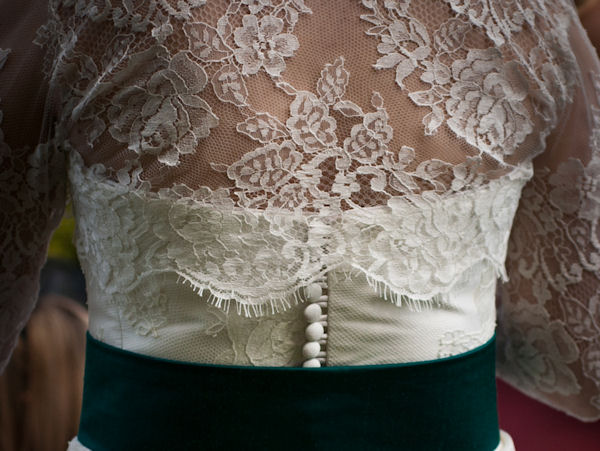 Samantha had in her mind some green highlights and as you can see we put this beautiful emerald green silk into her belt , her petticoat and also her cute little bespoke fascinator….
We love this photograph!!
and love those Vivienne Westwood shoes!!!!!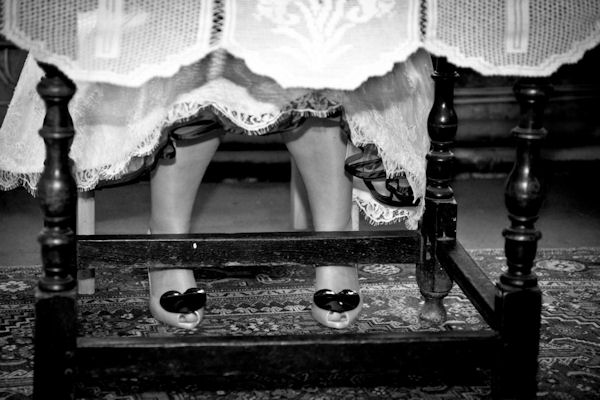 Thanks also to Samantha for this lovely testimonial