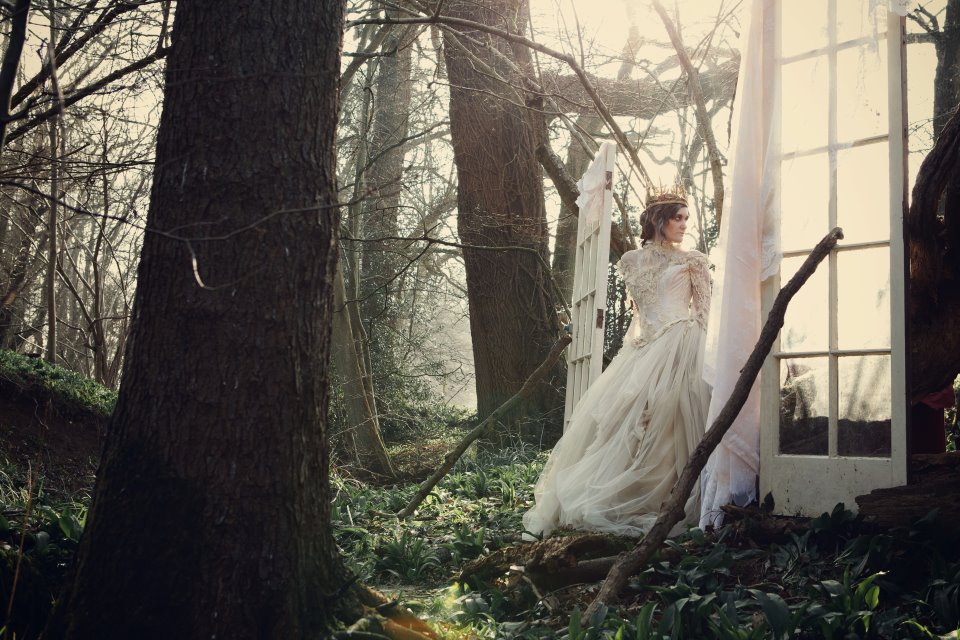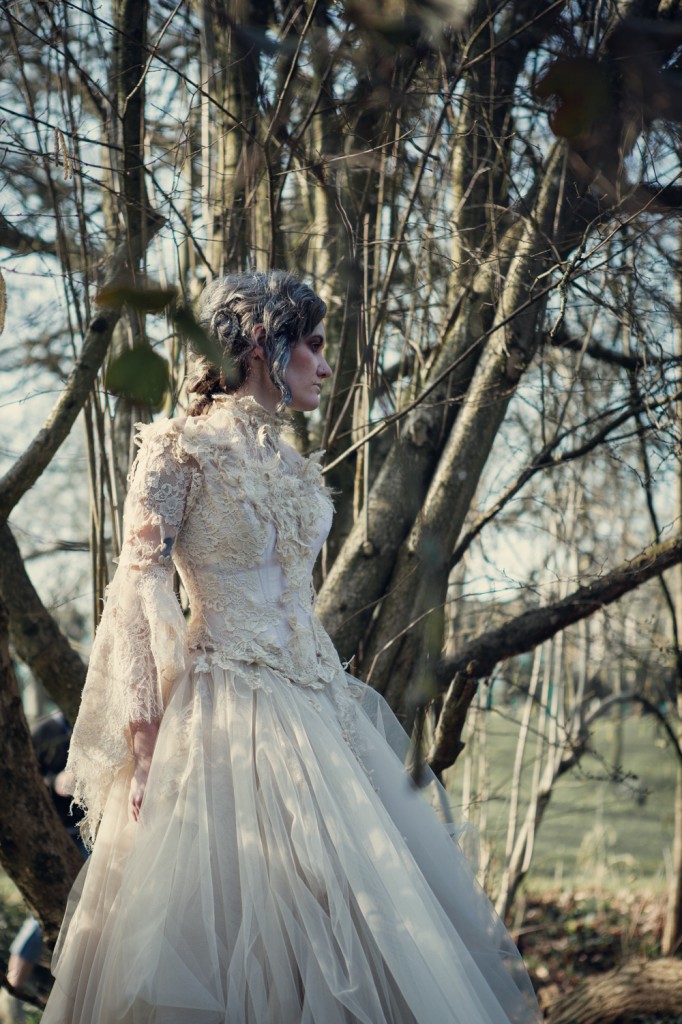 A while ago we were approached by Rock and roll bride's Kat Williams who was styling a shoot for award winning photographer Lisa Devlin's Photography Farm…
Photography Farm is a wonderful place where photographers go to improve and enhance their skills and knowledge and as part of it a full shoot set up is laid on….that's where we came in in creating this decadently decaying gown inspired by Miss Havisham….the jilted bride from Dicken's Great Expectations. We looked at decaying nature as our main influence, from skeletal forms of leaves and creatures, to fungi and decomposition, so we got to work with dyeing, embroidering, staining, manipulating and deconstructing fabrics…it was a lot of fun being so creative and exploring lots of possibilities. we were so happy with the finished gown and I think the farmers were too!
All the photographs in this article were taken by Sassy from Assassynation photography…We love them …they are dark, gorgeous and gothic!!
Thanks Sassy for letting us use your wonderful images xxxx