June
Ok lovlies, welcome back, sit back and enjoy the ride, so it's on with the awesomeness that was a whopper of a year in 2012… and first up is Claire's wedding, packed full quirky DIY and general loveliness 
….it was also a great wedding to share because our pals Steve Gerrard Photography and Shutterbox Films did the photography and video…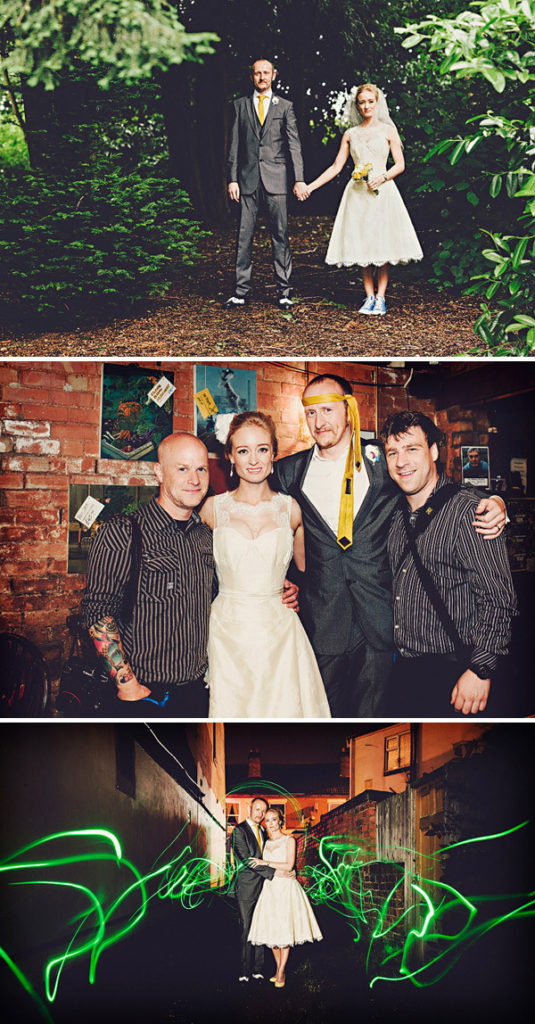 and it was featured later in the year on Rock My Wedding Blog
Also later in the month I got some gorgeous shots back of our Stephie dress that was modelled by the lovely Jo on Steve Gerrard's photography workshop…
Love this dress with that belt and fascinator …soooo CUTE!!!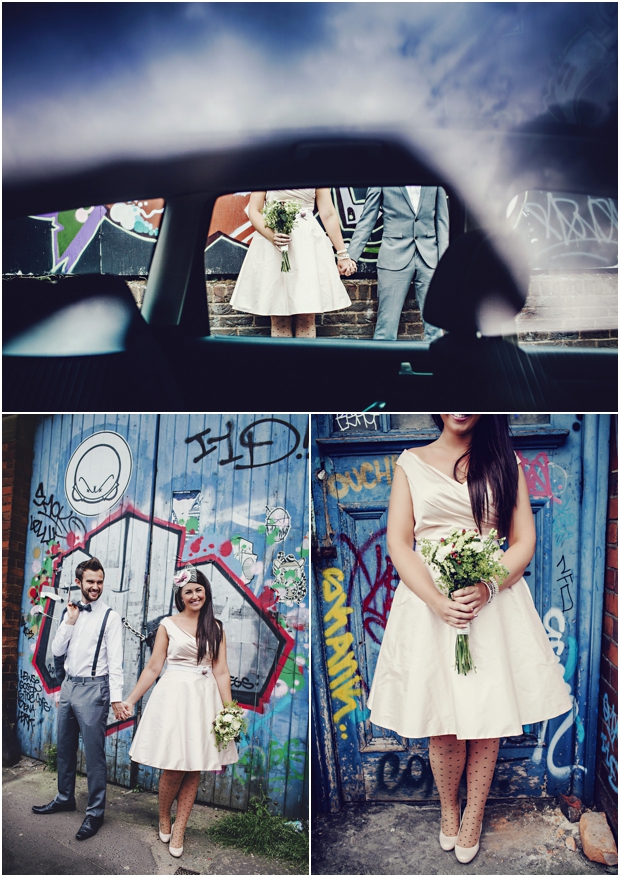 July
July was a pretty epic month for us because not only did The Tiny Red Factory re brand The Couture Company, and redesign our whole website they made us some awesome logos and badges too…I am going to do a whole blog post on these guys soon but here is a little taster of their immense talent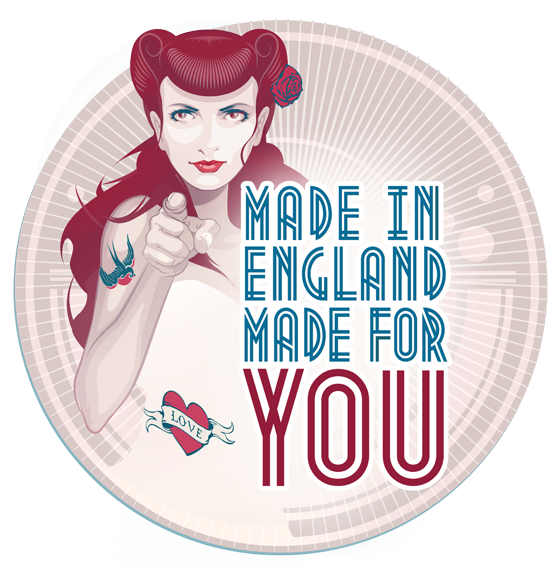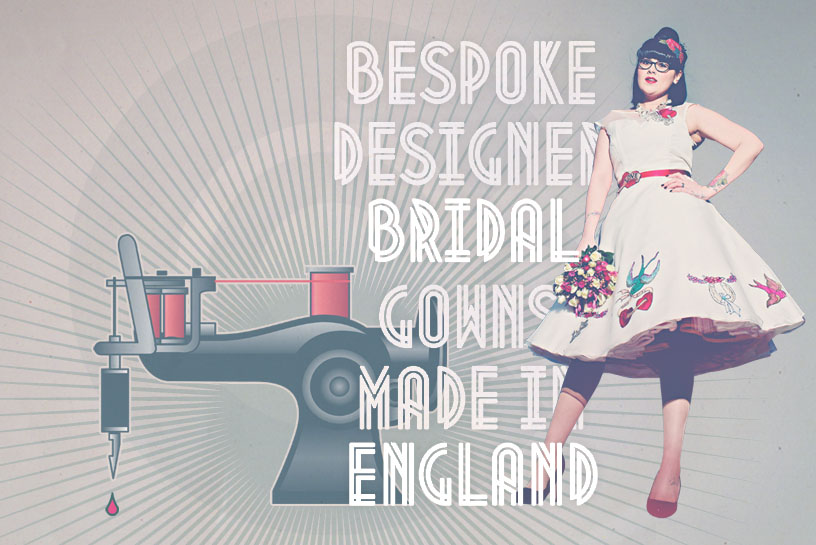 July also saw a gorgeous bride Claire get married in a very pretty French lace gown,
she was featured in a beautiful write up by Annabel at Love My Dress here
August
August  was Hot in this city and our trailer park shoot with Assassynation Photography , The Vintage salon  and Revive me boutique was EPIC, I loved every minute of this shoot and Sassy absolutely rocked it with her kick ass style of photography!!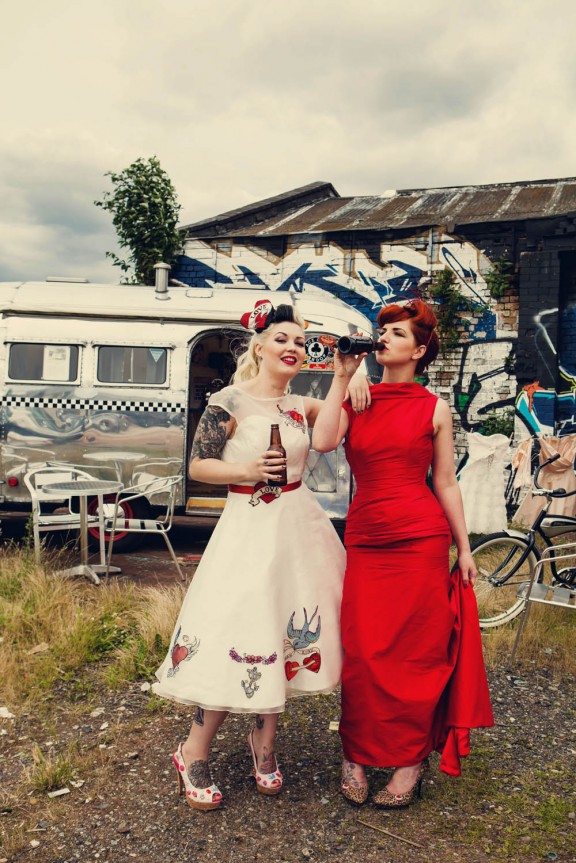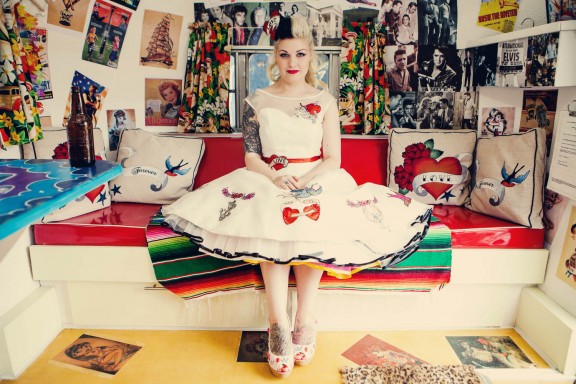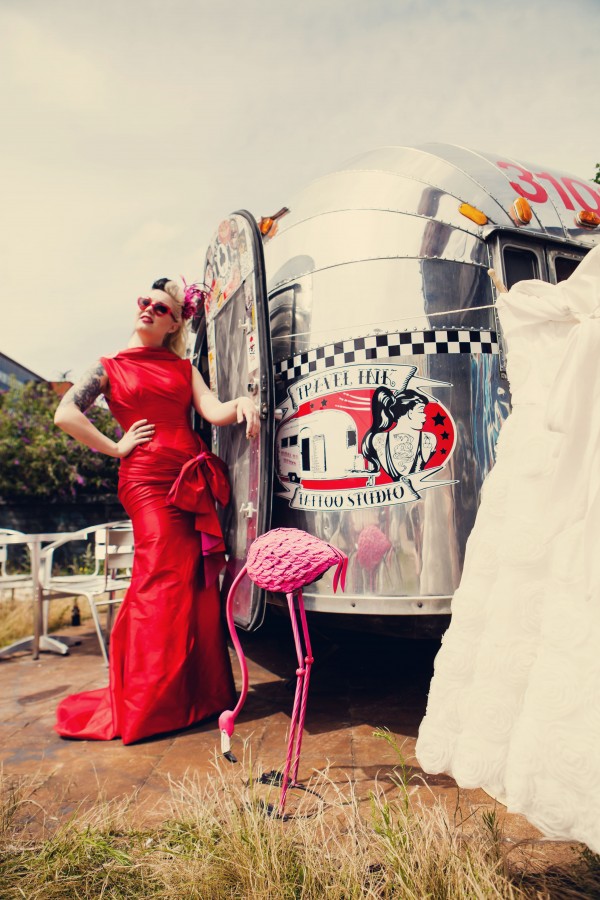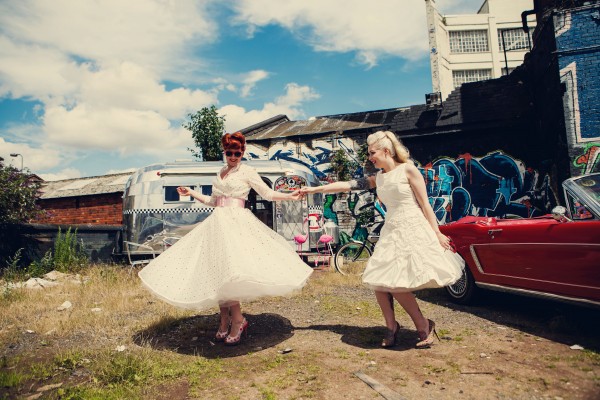 Here it is featured in it's full gloriously glamorous trailer trashiness on Rock n' Roll bride's blog... What a team!!
Loved working with these guys!!….watch this space for more shoots we have planned.
Back to  business with our stunning bride in Lavender Nikki,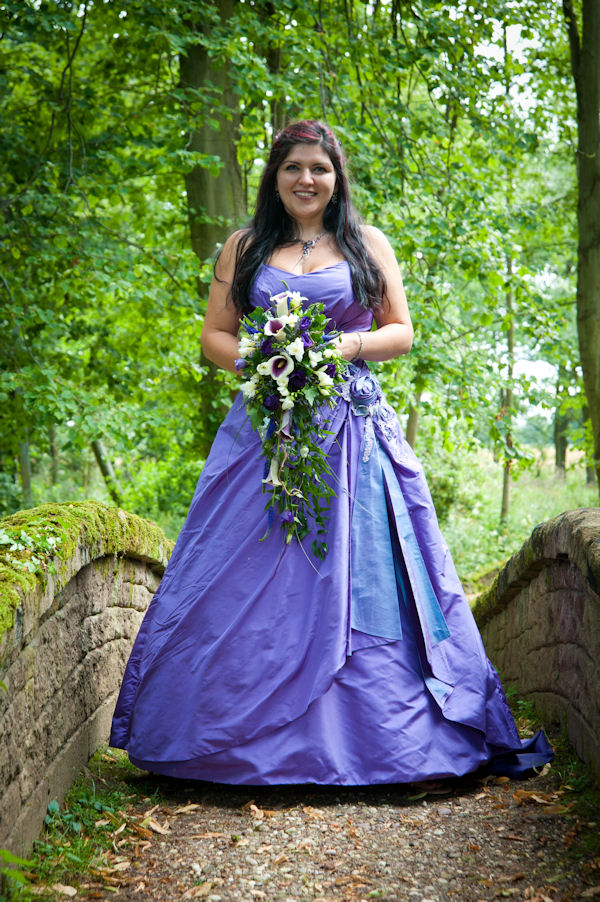 this dress suited Nikki down to the ground and we had such a great time creating this corseted purple Silk taffeta gown….here is our blogpost and a lovely testimonial
………………….
We are over the moon to have had lots of  wedding blog action this year and we were asked to be part of this cute photo shoot featuring real brides to be on Rock my Wedding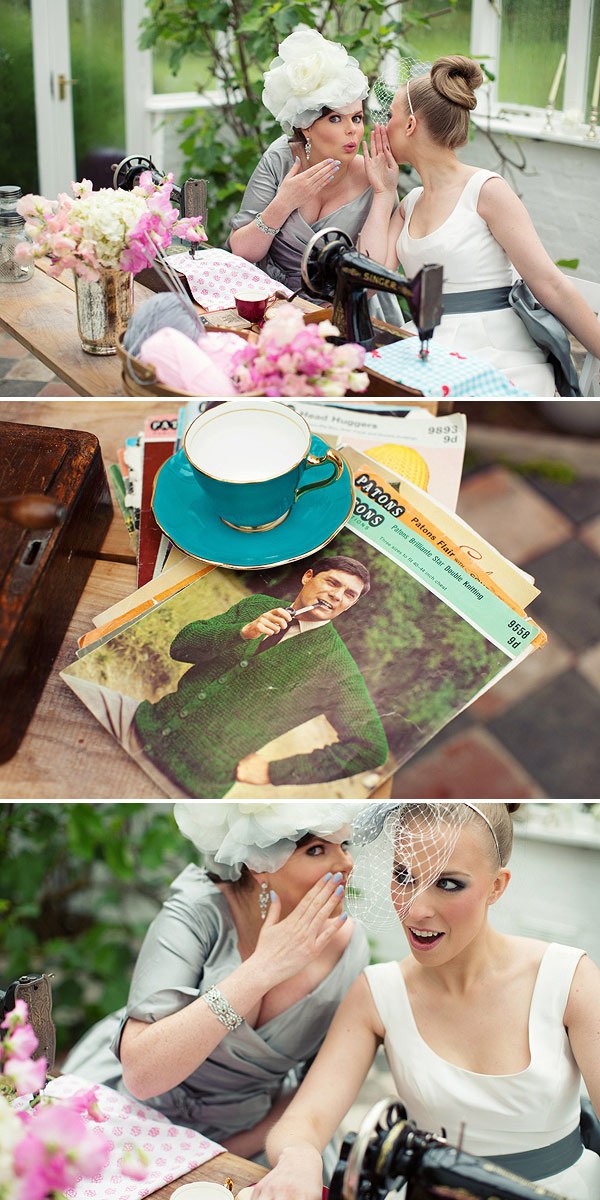 And here is the link to the whole article on the RMW blog, the lovely images were taken by Christian Ward
September
Our Naughty little sister Rawhide Corsets was asked to create corsets for all the female singers and dancers for the final scenes of Jesus Christ Superstar the Musical…which went out on a sell-out national Arena tour in the autumn… the musical start Tim Minchin , Mel C and Chris Moyles …we went to see it and it was a very proud moment for us, seeing our corsets up in big lights on an immense stage as part of an incredible production….I think my mum was proud of her not so little girl that night!!
 ………………….
Our stunning bride Emma got married in September
and we loved making her silk chiffon seventies inspired gown, it was so unique and very HER
Here is a little post I wrote, and it has a lovely testimonial with it x
October
The lovely Laura was married in her native Ireland, we created this pretty french lace and silk tuille gown for her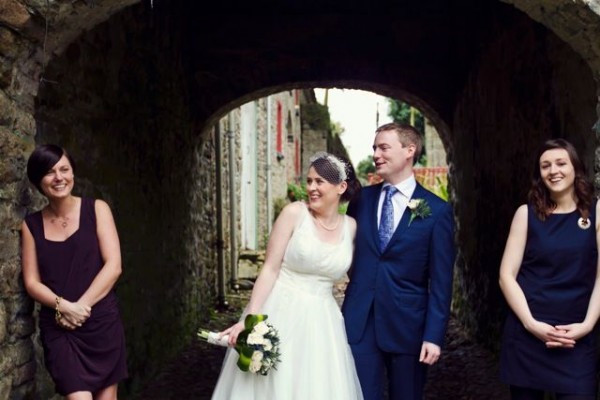 We were also invited  Kat aka Rock n roll bride and Lisa devlin to have our Polly and Steph designs used at the Photography farm and were lucky enough to see Elbie looking super cutesy cute from cutesville in the Polly frock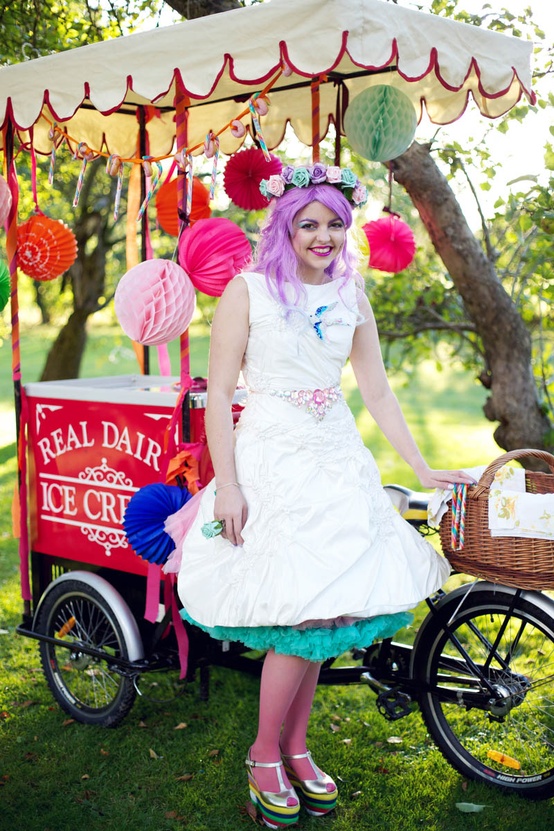 …Love this  ice cream shoot!! Here is the write up and images on Rock n' roll Bride
………………….
And then for a second shoot with the awesome inked lady Lisa Jane in our Steph frock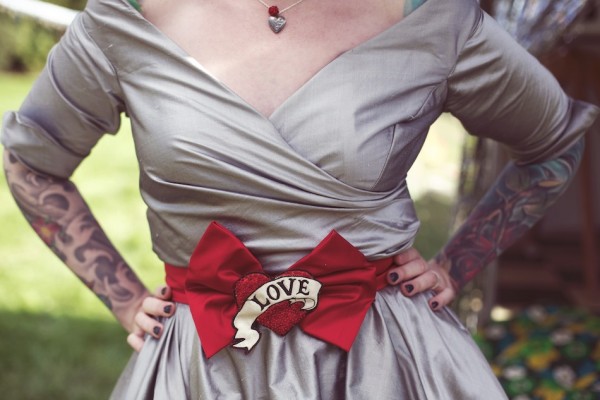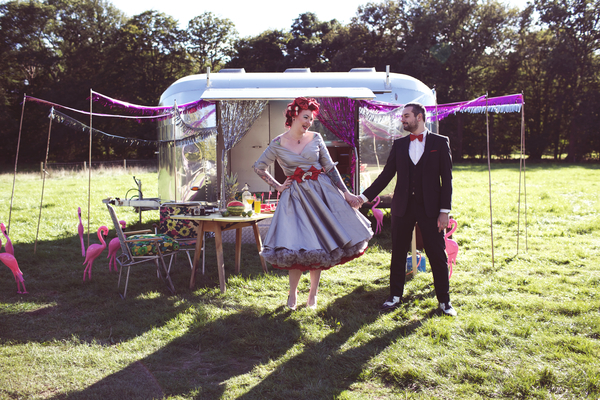 and her fella Alex dressed as the coolest most adorable dinosaur…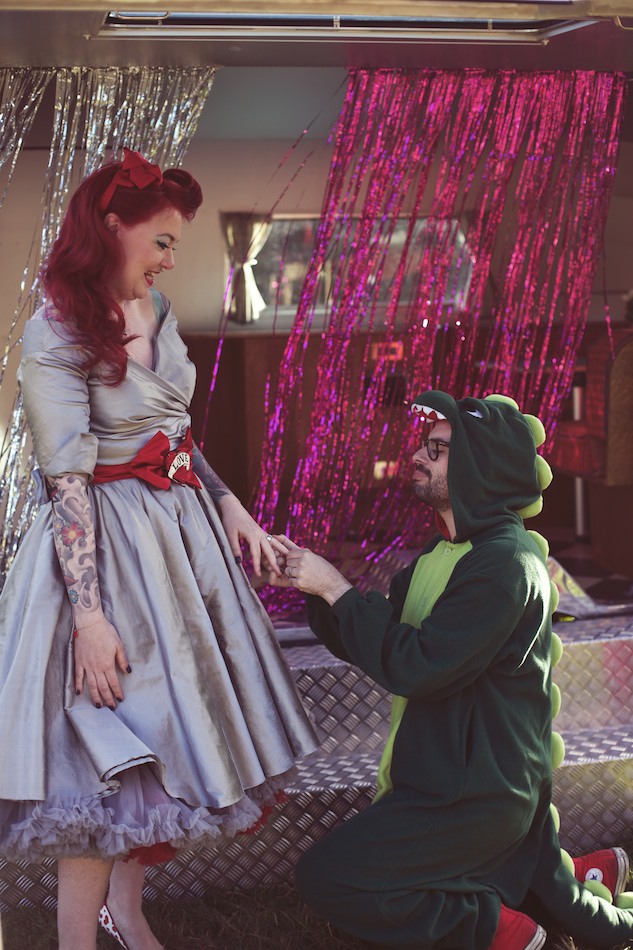 oh how I love these shots….I will be doing a full blogpost on these two really soon but in the meantime here's what Rock n' roll bride wrote with tonnes of eye candy thrown in
………………….
October was the month for Adele's ruby red wedding, we had lots of fun working on this dress,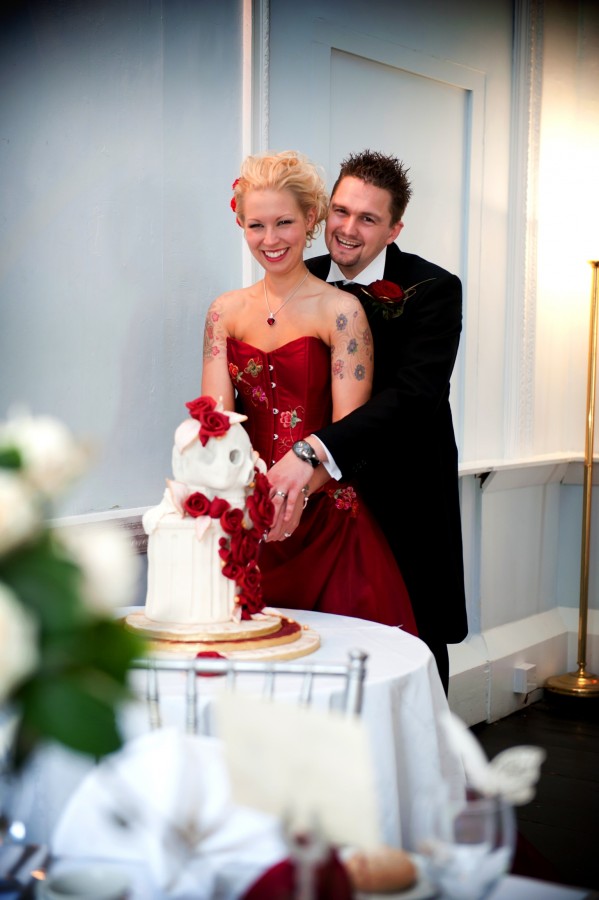 in which the dress embroidery emulated Adele's beautiful tattoos, lots of flowers and blossom in the most gorgeous and opulent colours….blogpost to come soon xx
November
November was EPIC, Fact!!-EWE better believe it!! 6 months in the planning, we held The Eclectic Wedding Extravaganza aka EWE at Fazeley studios in Birmingham and it was fab, we couldn't have hoped for a better reaction!!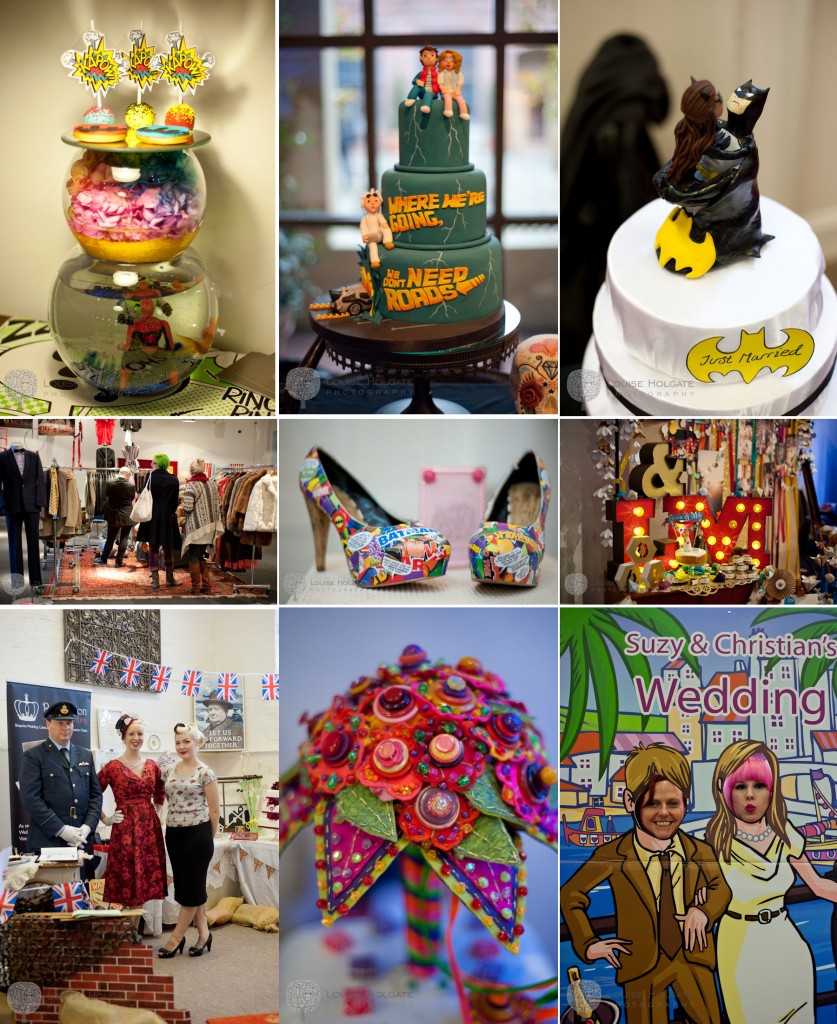 Photos above by Louise Holgate
EWE is the brainchild of Sassy from Assassynation, Vikki from Liliia designs and myself – our idea was to bring a real alternative in wedding style to what is on offer at the moment…here is the blogpost   I wrote leading up to it  and here is a review by one of our suppliers, Shelly from Toast of Leeds photography. If Ewe missed out in November ,   don't despair we are back on March 24th
What a fantastic wedding to  end to the year!!
Our bride Sarah and her lovely fella got hitched at Halloween,
and in December the awesome Rock n roll bride Blog featured their wedding in Full! Click here, the wedding got a great reaction and Sarah's story brought a tear to my eye!!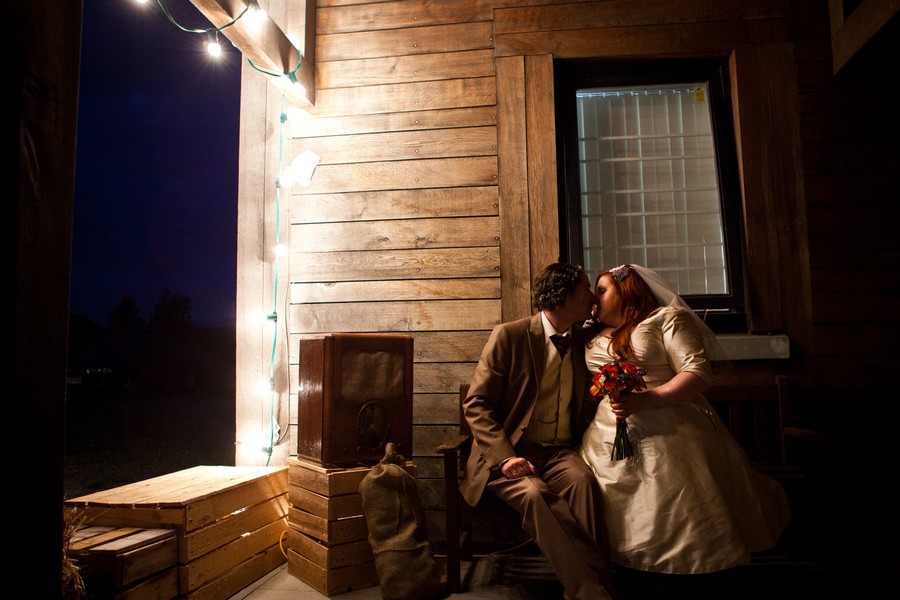 She is an awesome girl, and a true ambassador for all those kick ass curvy girls out there!!
So there you go….an awesome year by my standards!! Hope you enjoyed just a small selection of our highlights….keep popping back here for more awesome weddings from last year…we are awaiting photos being sent from out Newlywed couples as I write !!
Lets see what craziness 2013 brings for us here in CoutureCoLand xxxx