I am so thrilled to share these wedding pics with you, because I so loved working with Rachel, not only was she lovely and cute but she was adorned in the most gorgeous tattoos .Both Rachel and her husband are tattoo artists, and I could have spent hours drooling over her artwork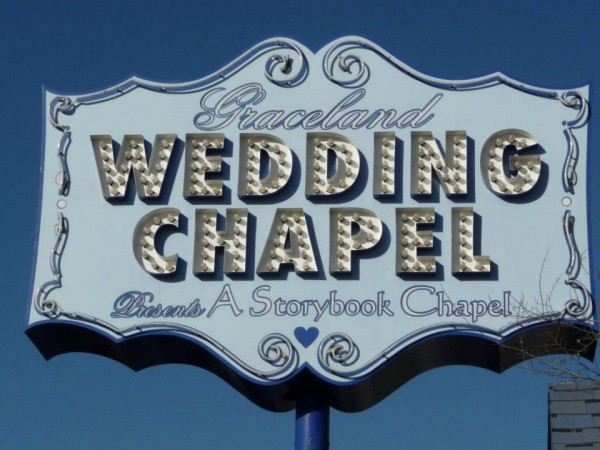 Rachel and her fella Nick  went over to Las vegas to get hitched, along with a big group of family and friends and it looks like they had so much fun.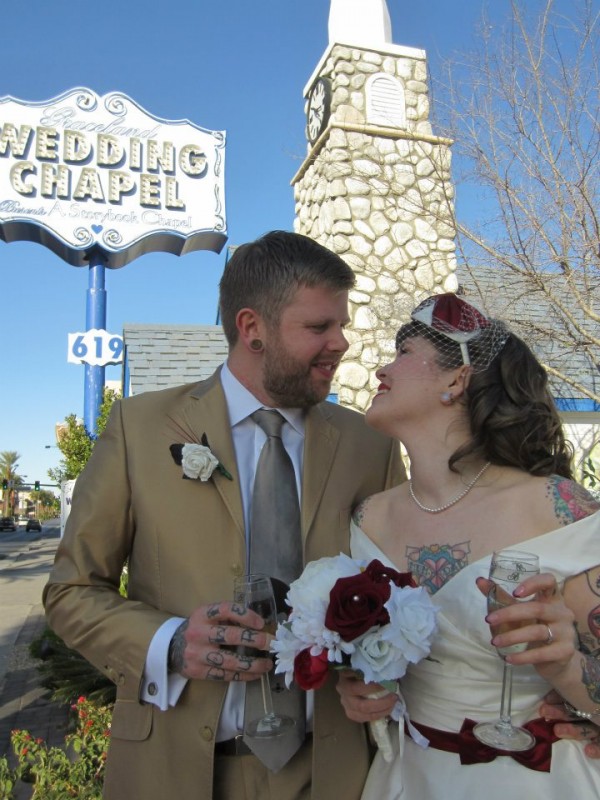 The dress that Rachel wore was our Stephie gown and we tweeked it and added a bit of red to bring it together with her wedding colours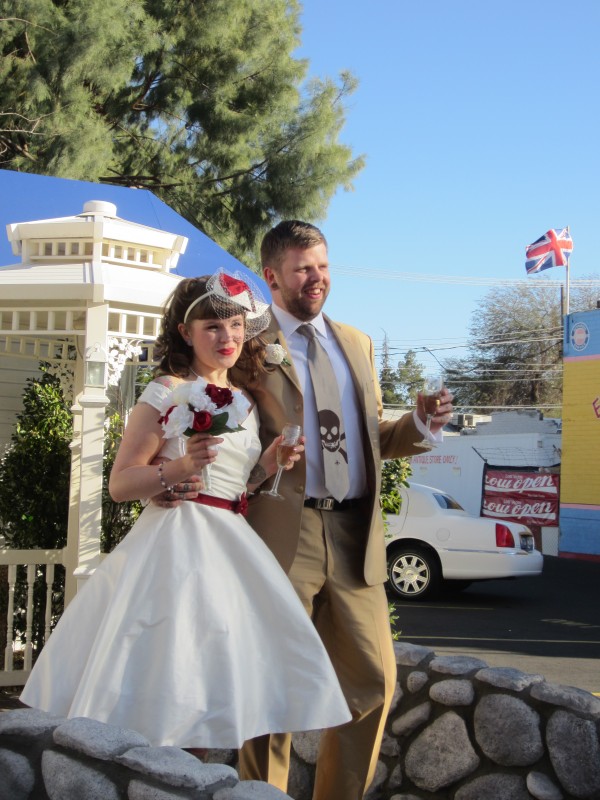 Check out that tie!! love it!
and here is a lovely testimonial from Rachel
"As soon as I walked into the couture company I knew I had found my dress! Everything in there was so unique and beautiful I was thrilled when they said they could make the one I wanted in such a short time.
 I went for quite a simple 1950s style prom dress with a thin blood red waist belt with a bow on the side.
Ordering my dress was so quick and easy I would recommend these ladies to any bride looking for a vintage style dress. (without the stress of looking through endless rails of actual vintage gowns, not to mention the disappointment of a big stain on the one you wanted!)
My husband (and everybody I know who saw the photos) absolutely loved my dress! I couldn't be happier.
and to top it all Rachel graced the cover of Tattoo Revolution magazine in her gown!!
Big  THANKS and Congratulations Y'all xxx