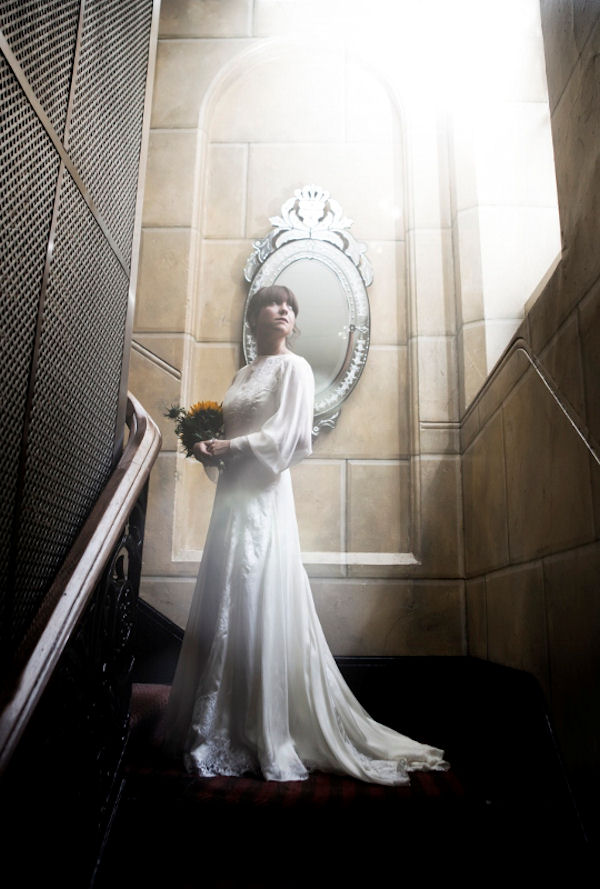 I am so pleased to share Emma's wedding with you…I love the photograph above, Emma looks totally stunning and her dress was so her!!
Emma came to us a slightly reluctant bride…when I say reluctant bride I don't mean she did not want to marry the love of her life….she  just did not want all the attention and pressure that sometimes comes with getting married, and with being a bride…..so I am extra grateful to her for sending me her gorgeous photos and for sharing her experience with you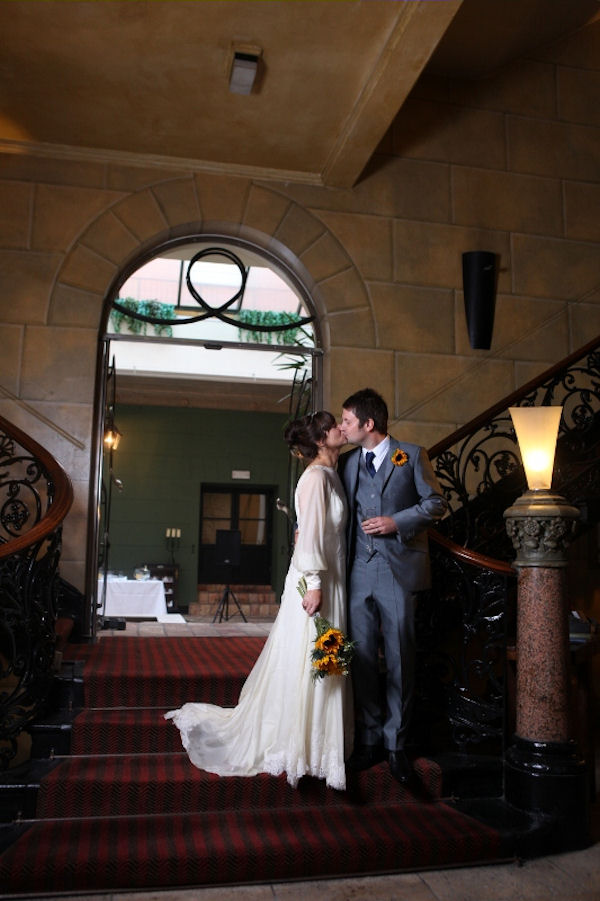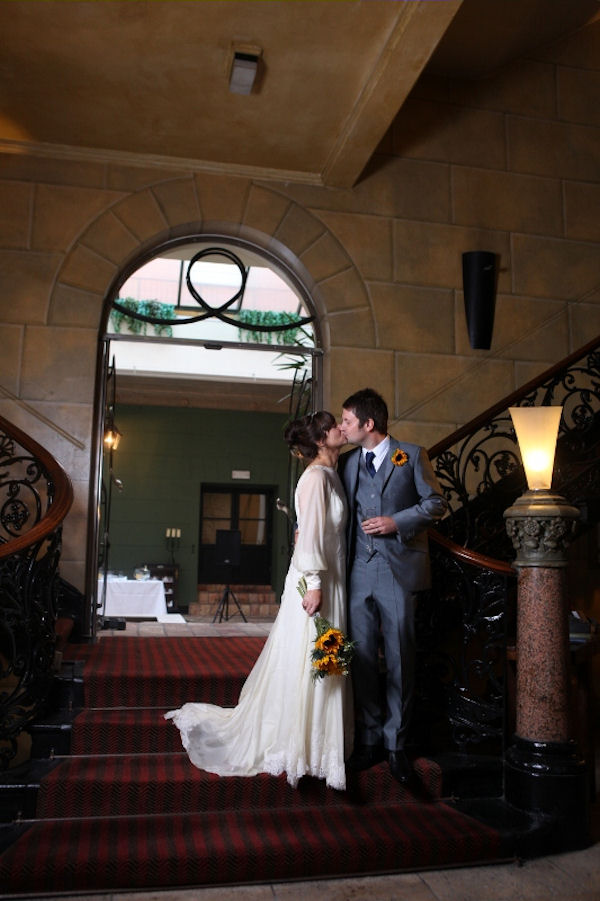 We designed this gown in a silk chiffon as we wanted a light flowing fabric to give the gown a  bohemian 1970's …think Fleetwood Mac and Stevie Nicks. The chiffon is a gorgeous buttery ivory shade and gives the gown a real vintage feel. It is cut with a slash neck and is semi-fitted and we have given the skirt volume by adding godets of chiffon from the hip down.  The gown is then delicately apliqued with a subtle and very pretty french lace….. I love the sleeve of Emma's dress, it just falls beautifully over the deep Silk Satin cuff
Thanks Emma for this lovely testimonial
" I'll never be able to thank Jo enough for creating my beautiful dress.
As a bride daunted by the idea of finding my wedding dress, not
revelling in trying on hundreds of different dresses, my experience at
The Couture Company was completely perfect.
I wanted a dress that reflected my own personal style so a traditional
large dress was out of the question. One appointment with Jo and I knew
she would create something special just for me. From the moment I
stepped in to the studio I felt calm and in control, not pushed or under
any pressure.
On the day my friends and family commented how "me" my dress was, which
was exactly what I wanted.
I can't recommend Jo & her team highly enough and I'd say to any bride
out there who feels overwhelmed by the whole wedding industry and who's
individual style is important to them to visit the Couture Company.
Thanks
Emma"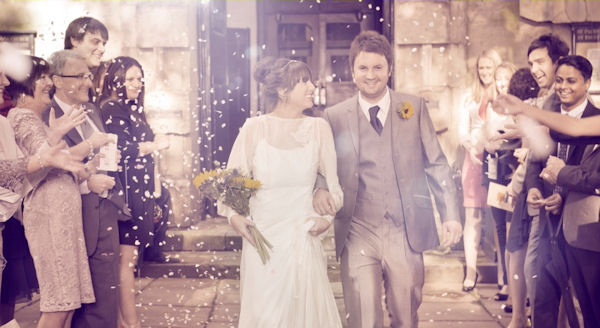 I love this photograph!!
All images are copyright of Paul Ward