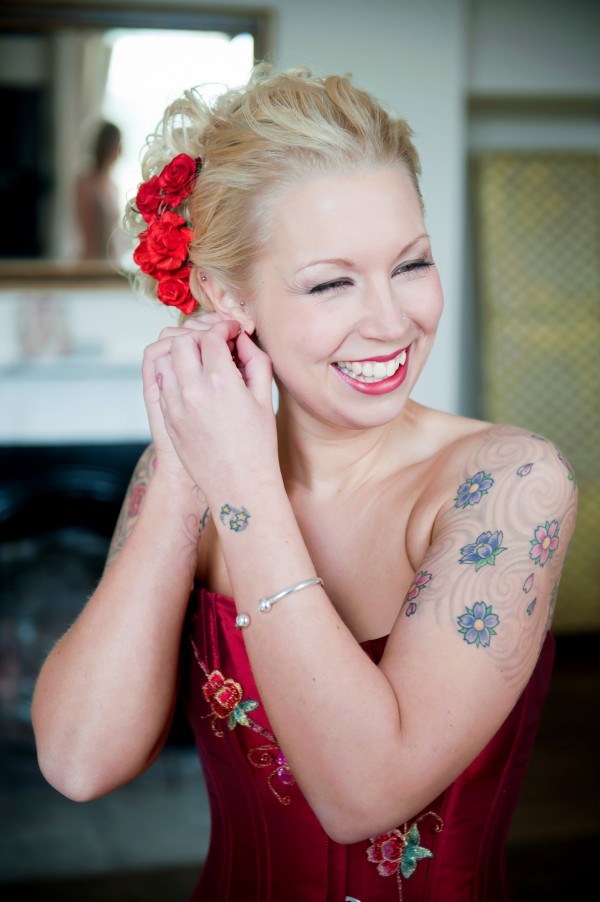 When Adele came to see us last year , I could hardly contain my excitement, she did not want a traditional ivory dress , she wanted a RED dress!!!!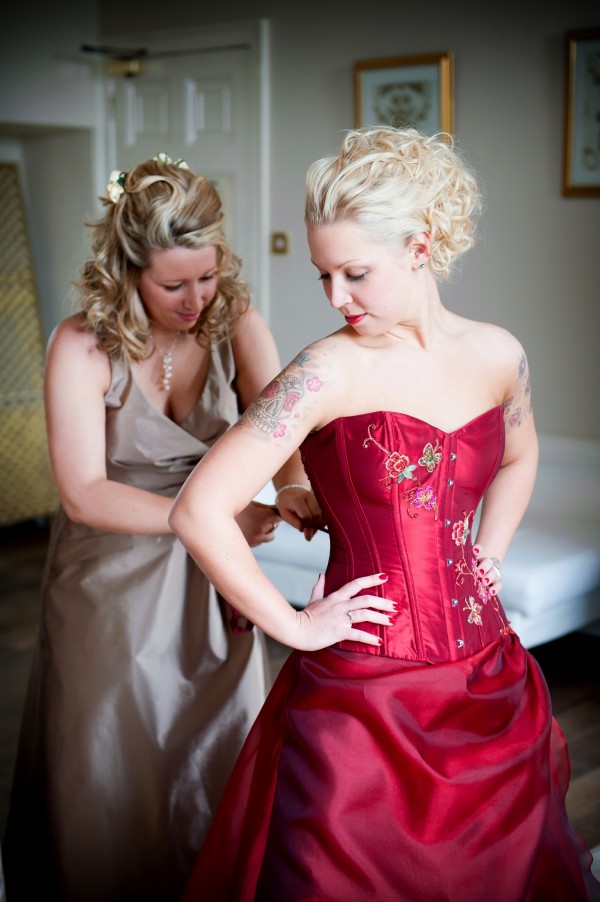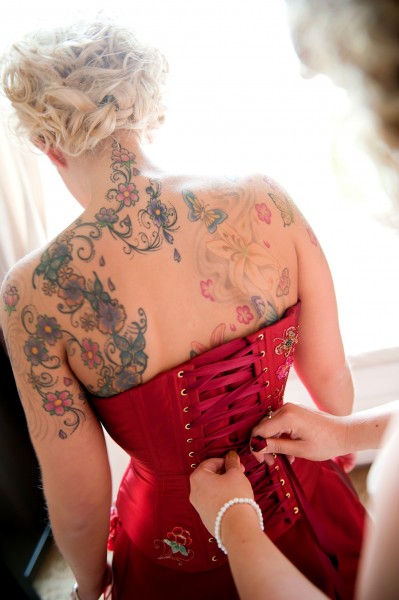 not only did she want a Red dress but she was adorned in the most beautiful tattoos a mix of cherry blossoms , lilies and butterflies… I  was filled with inspiration  and felt we had to incorporate some tattoos and colour into her gown. Our embroidery designer Sally got to work from photographs we had taken of Adele's body art and here are the gorgeous  results for a truly stunningly awesome bride.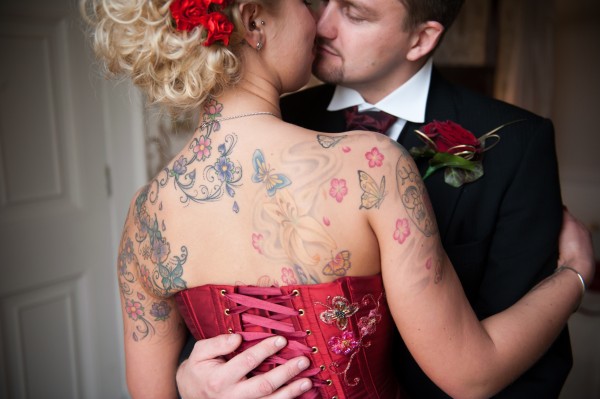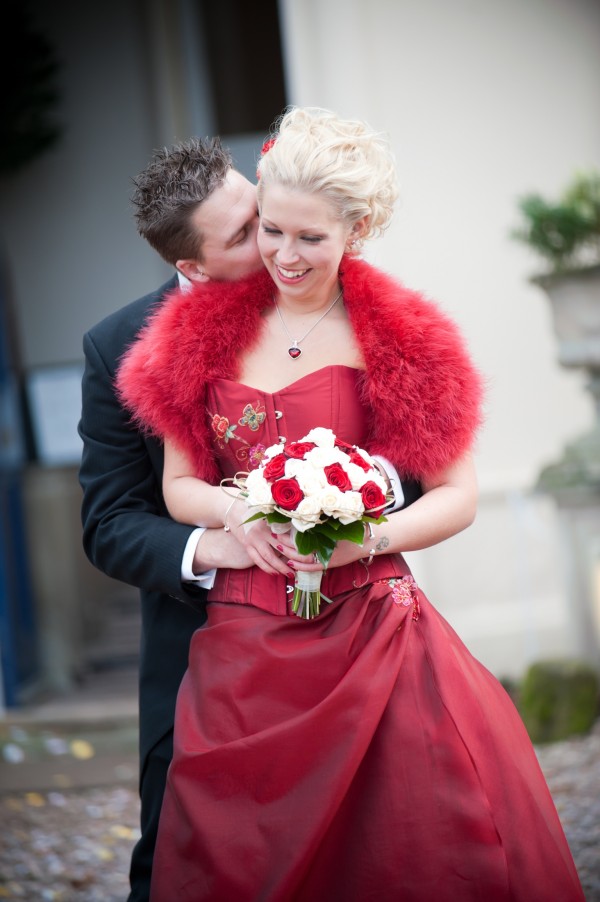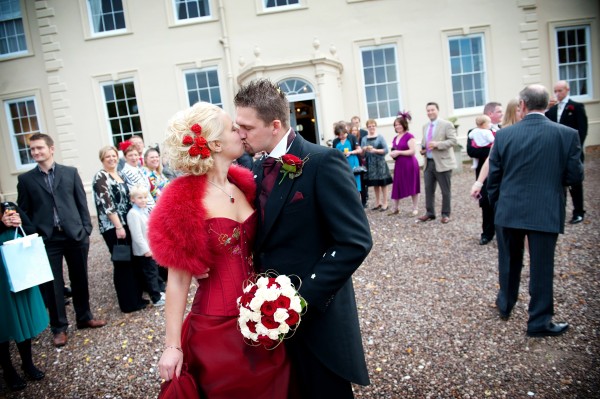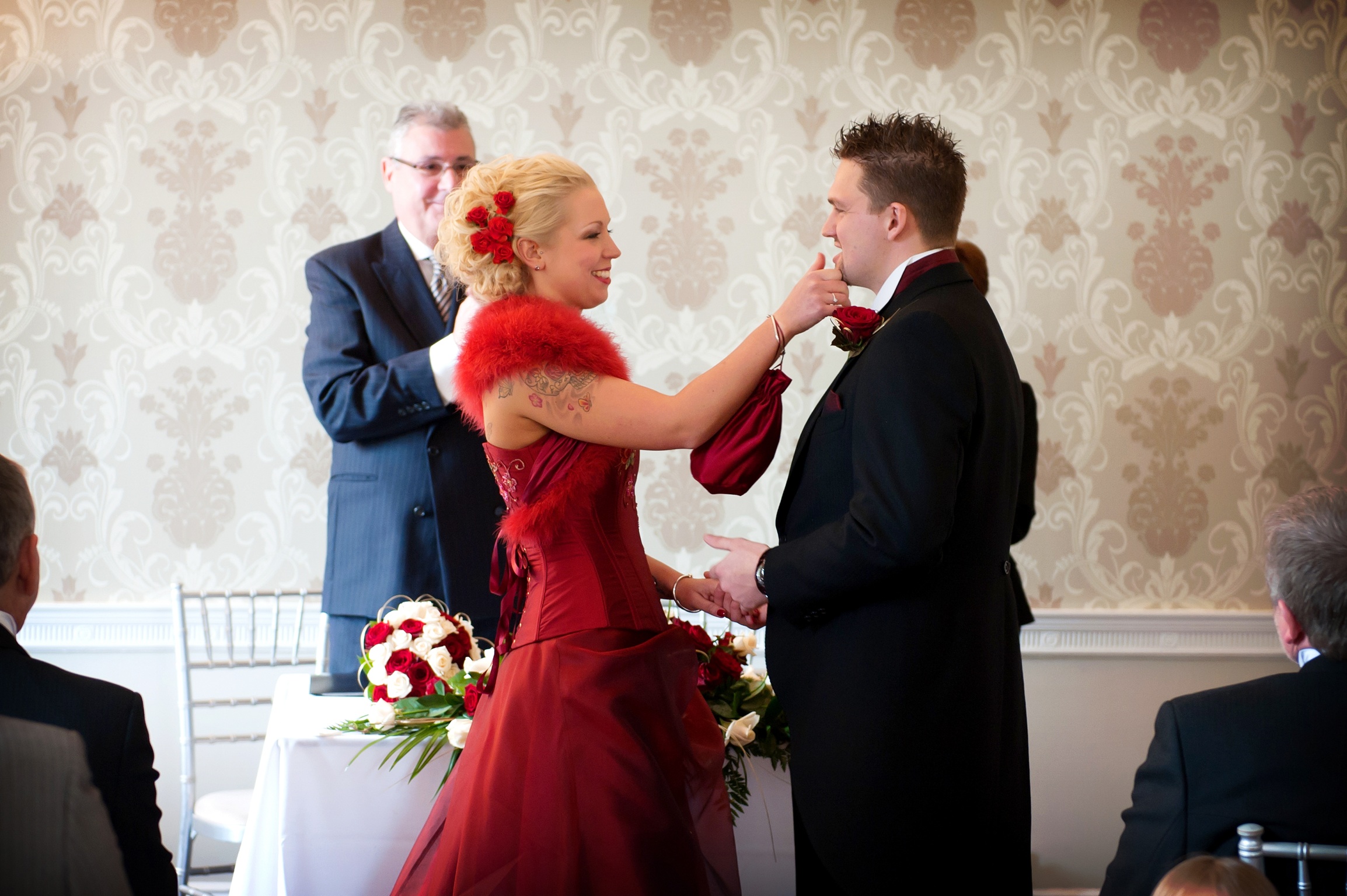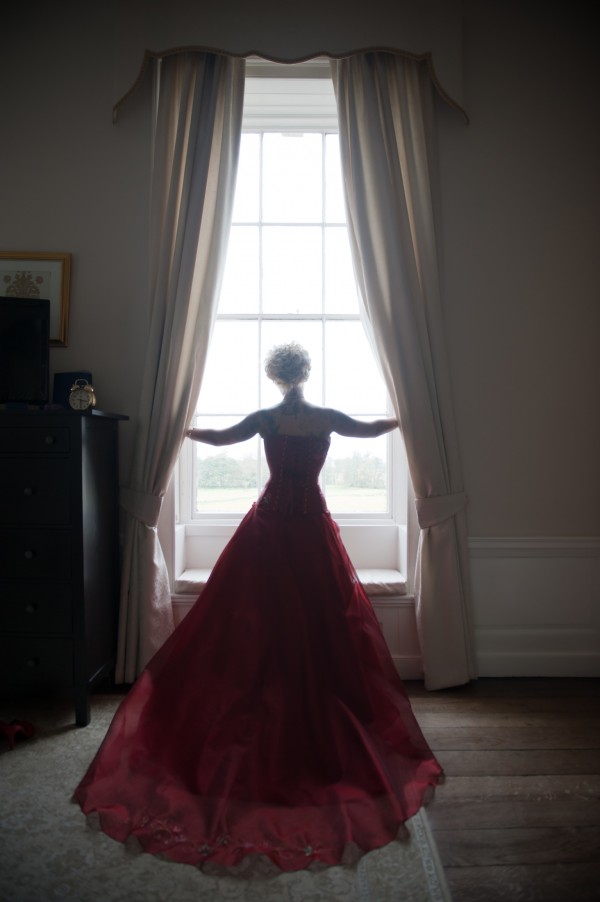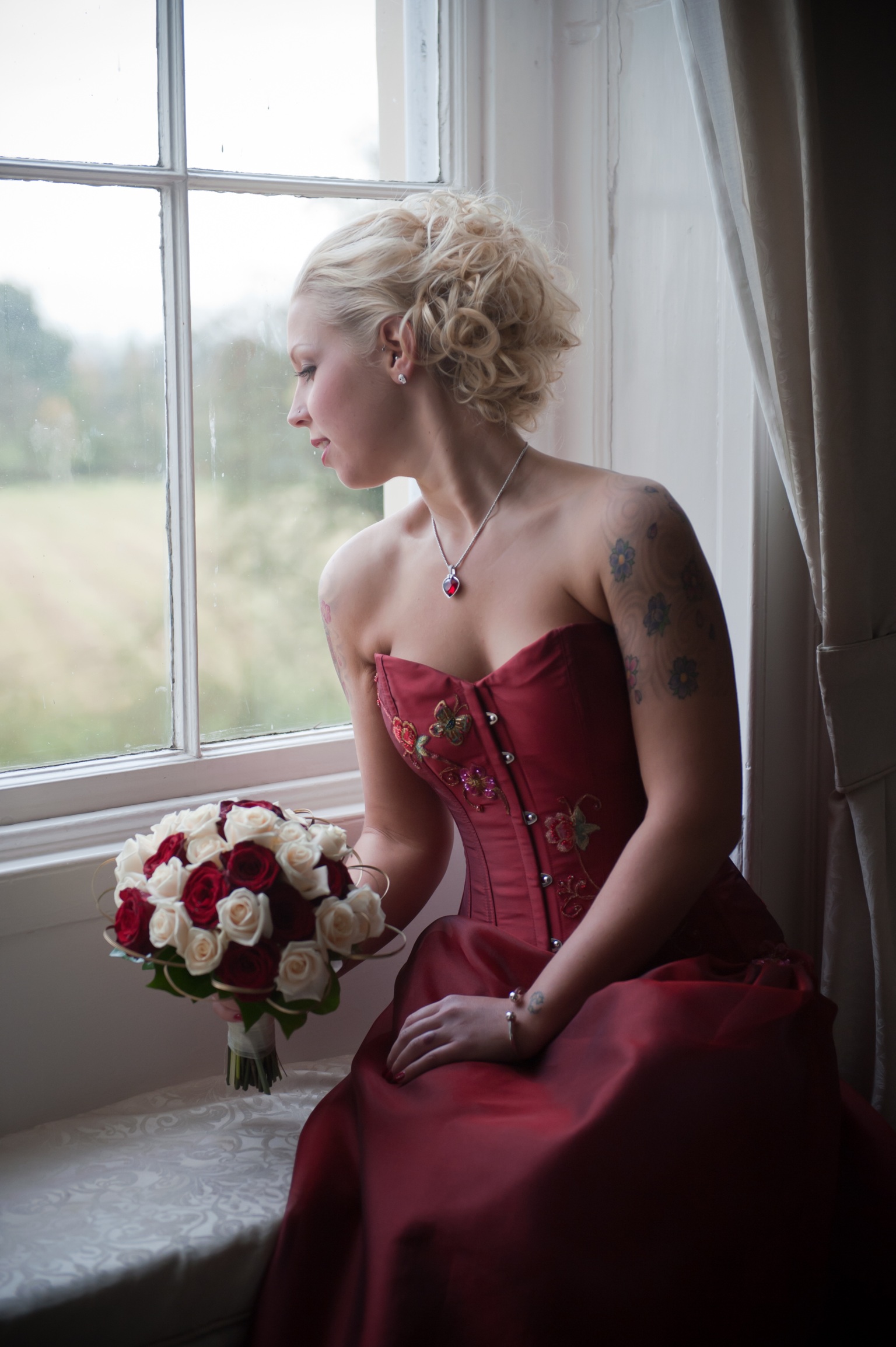 We LOVED doing this dress and coming up with something so unique and bespoke for Adele !!
  thanks Adele for sharing your beautiful photos and for this amazing testimonial,
"I've know ever since I was a little girl I wanted to get married in red dress, but unfortunately my taste was not shared by many bridal shops, apart from one. I was told about The Couture Company from a friend who was also getting married, I did not hold out much hope as I had been disappointed before. But boy was I so wrong!!! As soon as I walked through the door I knew I'd get my dress from here!! Jo and her team were so lovely and laid back which made me relax and completely trust them to create the dress of my dreams, and she didn't disappoint, Jo has a fantastic ability to pick the idea out your head and make it a reality. I didn't want to take my dress off on my wedding day, it was so beautiful, and beauty should not be hidden in a wardrobe, so I have had mine framed and hung on my lounge wall for to see!
Thank you Jo and your team for all your love and  hard work you put into my dress, and helping to make it the best day ever " xxx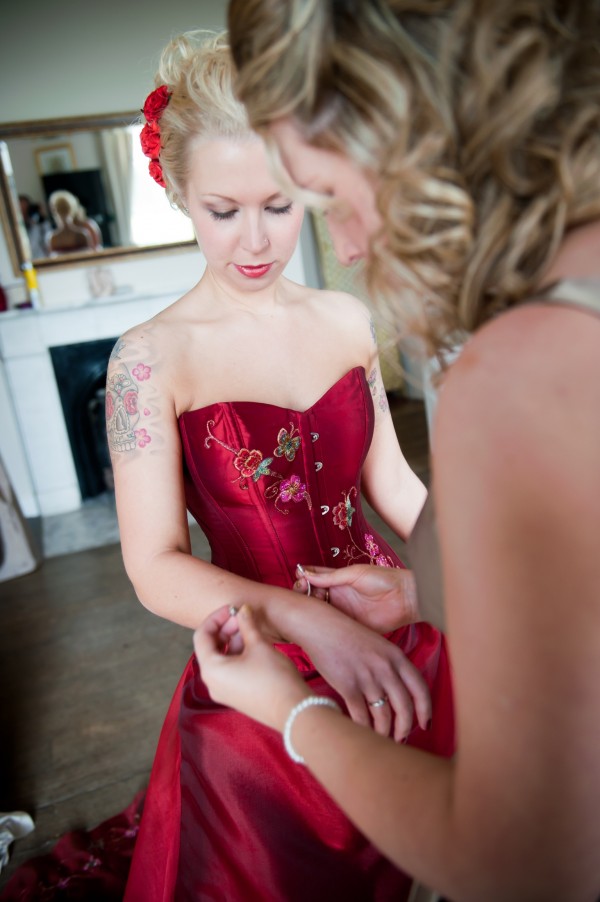 Photography copyright of Ben Fones Photography