Can I just start by saying that we absolutely loved working on this dress and we were so happy with how Stunning Nikki looked on the day!! I particularly love the shape that the corsetted element of the gown gave our gorgeous bride.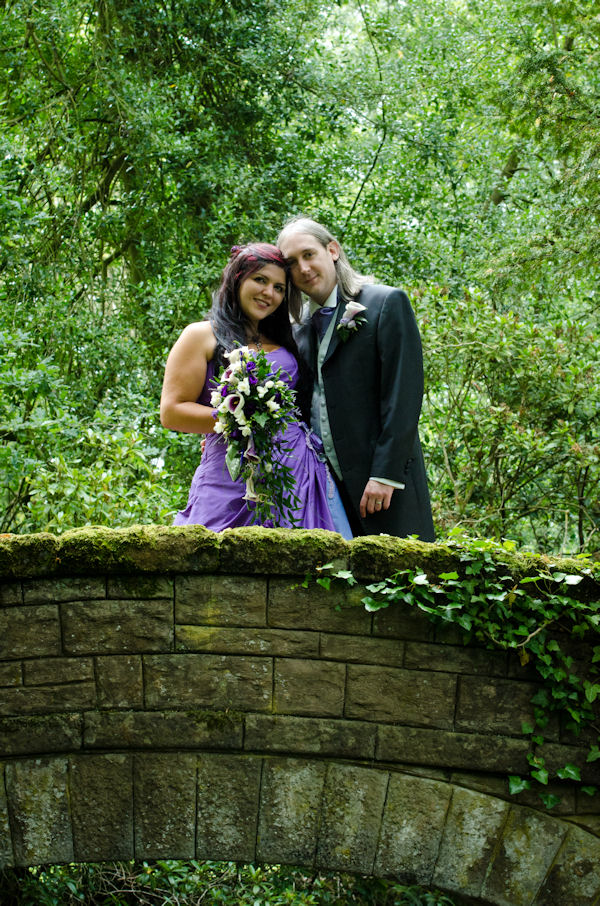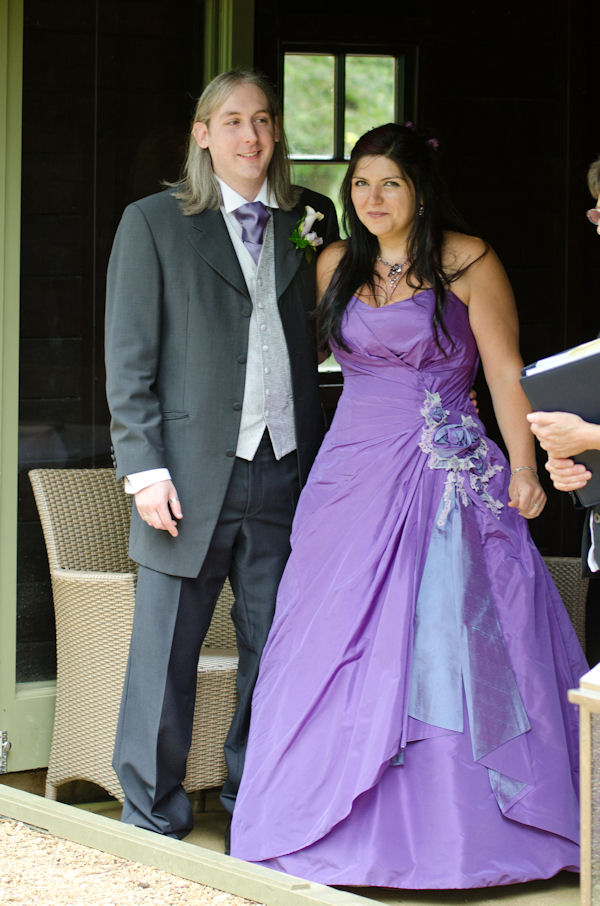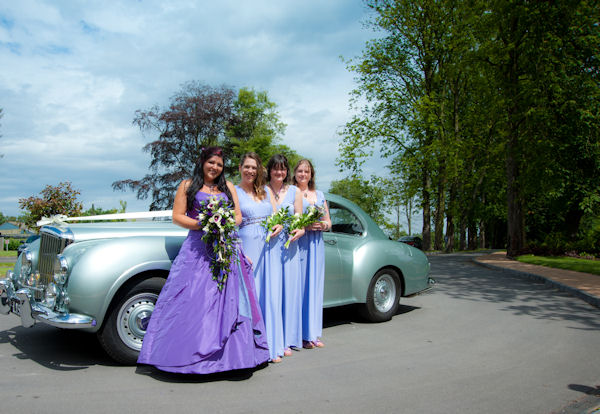 Nikki came to us with a very specific shade of purple in mind, and so the search commenced to find a silk in that perfect shade!! after endless sample searches we found the perfect match in a beautiful Imperial silk Taffetta.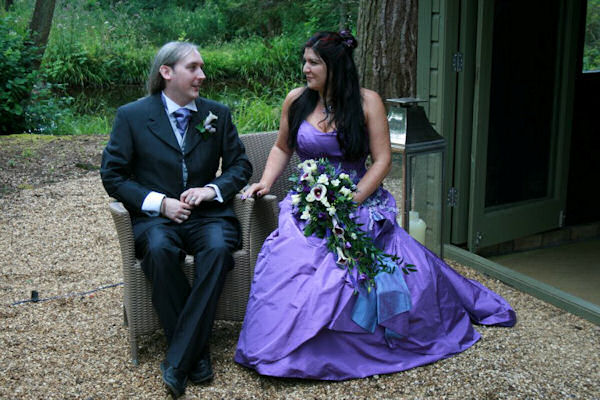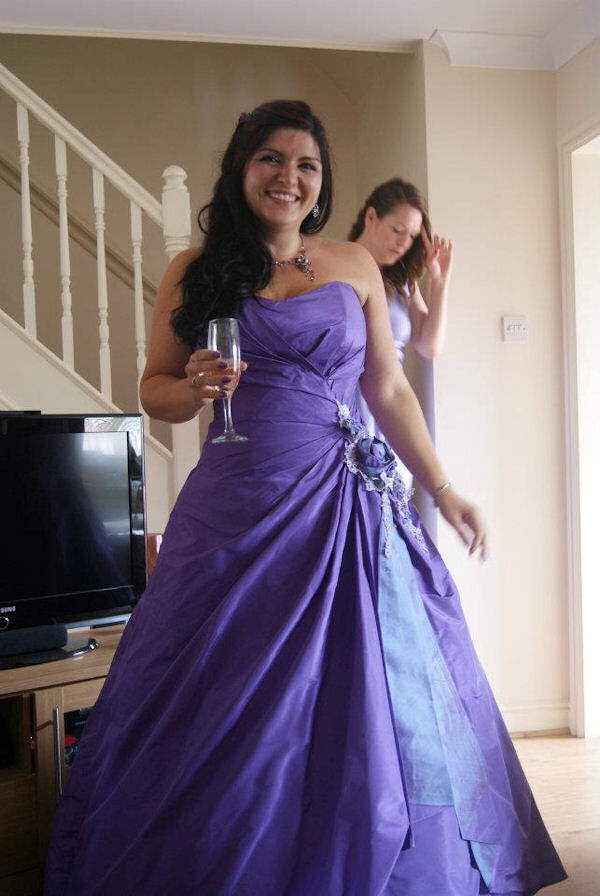 I love this image Nikki looks so happy!!!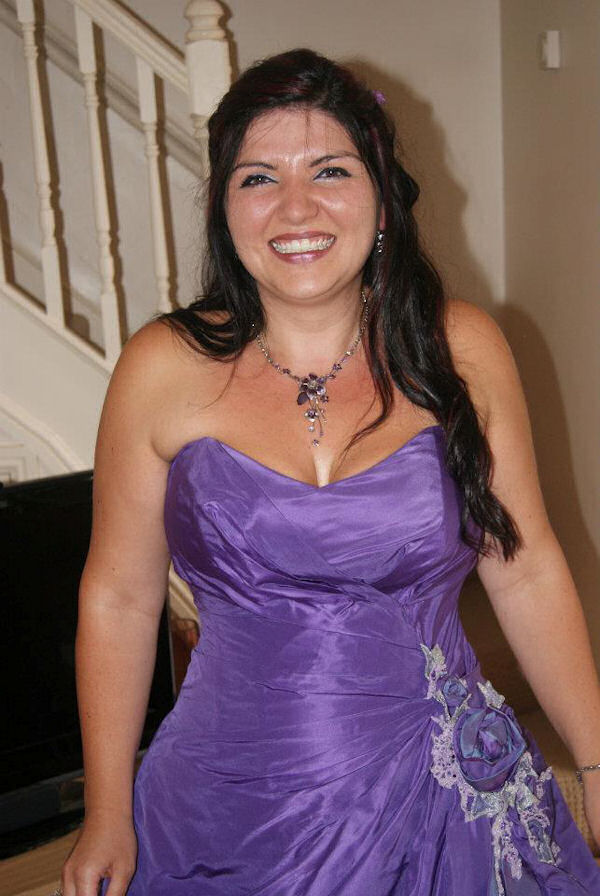 A huge thanks for this Awesome Testimonial
"
'I'd nearly given up on the idea of being able to wear a purple corseted wedding dress, before I came across Jo and the Couture Company.
Jo and all the staff there were really helpful, friendly and professional. They took my basic design ideas and turned them into something really special; the end result was absolutely beautiful.
The dress was so supportive and comfortable and on the day it made me feel like a true beautiful bride. Months after the wedding, people are still talking about how beautiful and unusual my wedding dress is.
Thank you so much to Jo and all the staff at The Couture Company'
Nikki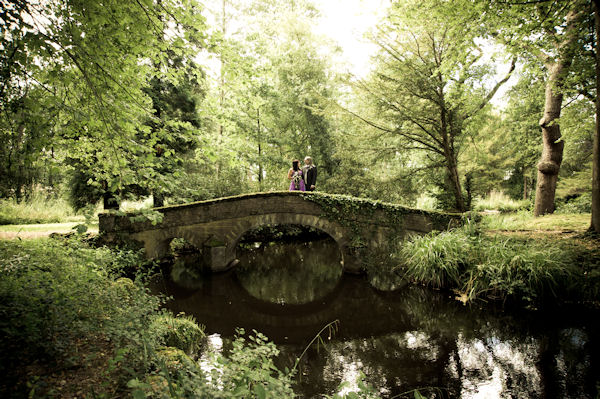 Photography courtesy of Greg Shingler Photography