Posts from the 'Accessories' Category
Wow!!!! we have just about recovered from our fabulous weekend at The Eclectic Wedding Extravaganza, and it was a Whopper of a weekend!!!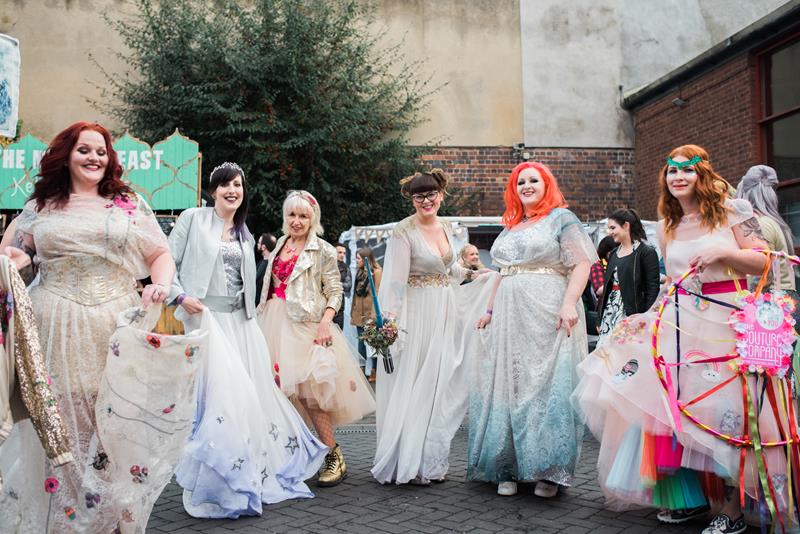 We have just had the photos of the Saturdays shennaningans from the awesome Jay Emme Photography, and she has smashed it again!!
She totally captured the mood of the day and our fabulous eclectic selection of beauts!! Big Thanks to Yasmin who runs our sister company specialising in alternative bad ass bridesmaids Curious Coco
Huge massive Thanks to all our models , Steph, Jo, Beth, Hannah, Any, Taan, Kerrie, Erika, Lola, Jane, Heather,  and Julie
Big Thanks also to our team who help us through the show, Sally, Jen, Darren, Domhall (the sheep), Sophie B, Georgia and all our volunteers who give their time
EWE DID US ALL PROUD!!!
25 Nov 2017
If you were to ask our Caroline, "Is there such a thing as too much Hello Kitty?" then she would laugh and say "there is never ever too much Hello Kitty!" in her sweet Northern Irish tones….  we loved Caroline and her Ma so much, we were so excited every time she flew in  for her fittings , and had such a laugh …what a lovely family …we miss them now the wedding has happened x
What an absolute joy to work with her on her wedding dress, I cried at her final fitting and on receiving her wonderful photos and heartfelt testimonial!! This is why we do our job!! this is why we love it!!
Caroline writes "I've always been fat my whole life, I never dreamed that I would ever get married but here I was engaged date set and starting to look for wedding dresses.
I've never had a lot of self confidence and have always felt that I could never be beautiful or feel it, so from the start I had so much negativity built up inside me. After endless hour's of looking for a dress I was left feeling very disheartened, feeling that no one would cater for my size let alone my style. I decided to look on line and I came across the fabulous Couture Company looking through the site I couldn't believe the variety of dresses they did and they catered for plus size so I plucked the courage up and contacted Jo
Jo honestly is one of the nicest person you will meet she didn't judge me on my size or on my mega hello kitty fetish lol I couldn't have been more delighted to have found her and her team
I'm from Northern Ireland so I flew back and forth for the fittings before I knew it it was the final fitting, as I stepped out and looked in the mirror I was gobsmacked I couldn't get over how fabulous this dress was, it was perfect and to top it off I had an amazing hello kitty head piece custom made, I literally felt so happy, I felt beautiful which I never thought I would feel, I couldnt wait to get the dress home and show my bridesmaids and wear it on my wedding day
Jo and her team are unbelievable the quality of the dress was outstanding every little detail was perfect the placing of the lace, the hello kitty, the multi coloured buttons this dress was amazing
On the big day I had so many compliments on my dress I felt amazing and not once did I feel fat my dress summed my personality up and flattered my figure,  my husband was blown away I think he had imagined some hello kitty costume to come walking down the aisle lol
I am so very thankful to Jo you don't know it but you helped me overcome so many fears and worries you completly put me at ease and let me be me Thank u so much for making me feel beautiful and making the dress of my dreams " Caroline xx
Well it was our pleasure my lovely, you were an inspiration to me and my team….and now our followers who read this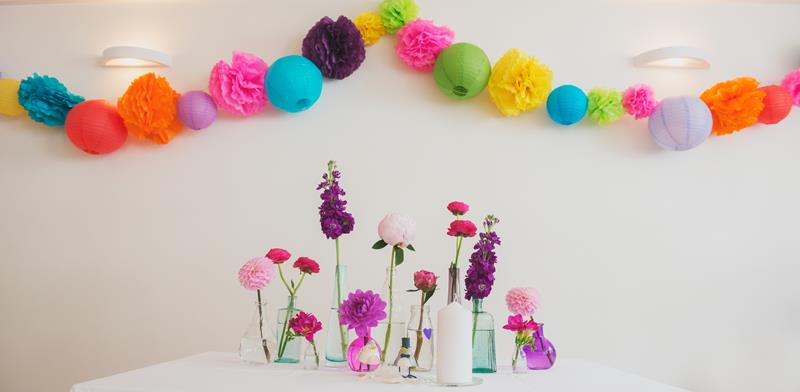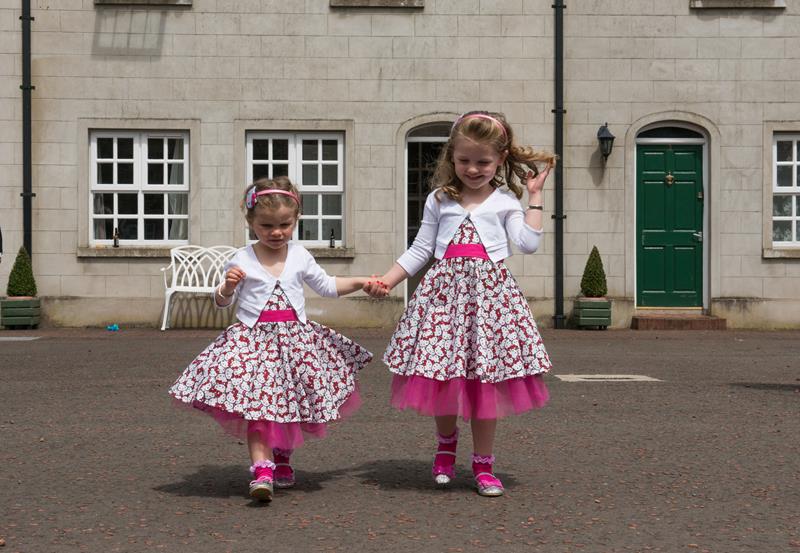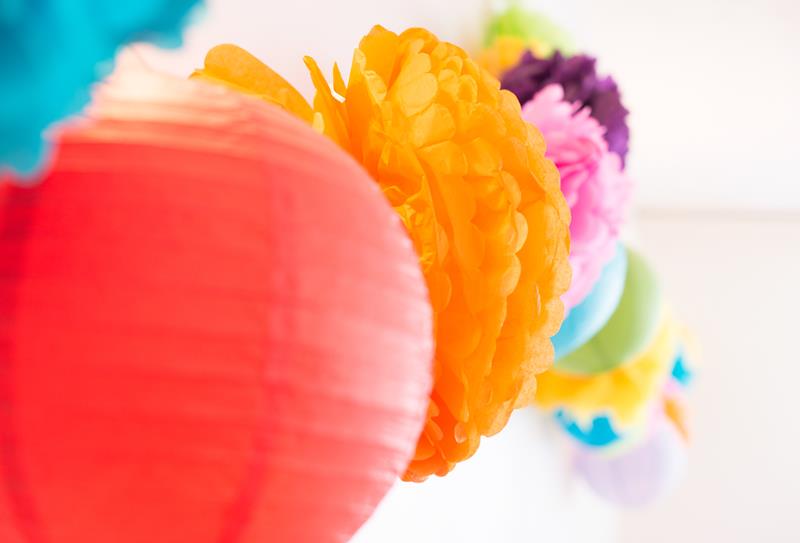 These photograpghs are by Northern Ireland photographer Claire at  A thousand Words Photography
3 Apr 2016
Katie, is one of our all time favourite brides, she is completely lovely and nuts all at the same time, Just perfect for us!!!!  Katie and her crazy ass beau Richard were married in Vegas and it went a little something like this ……….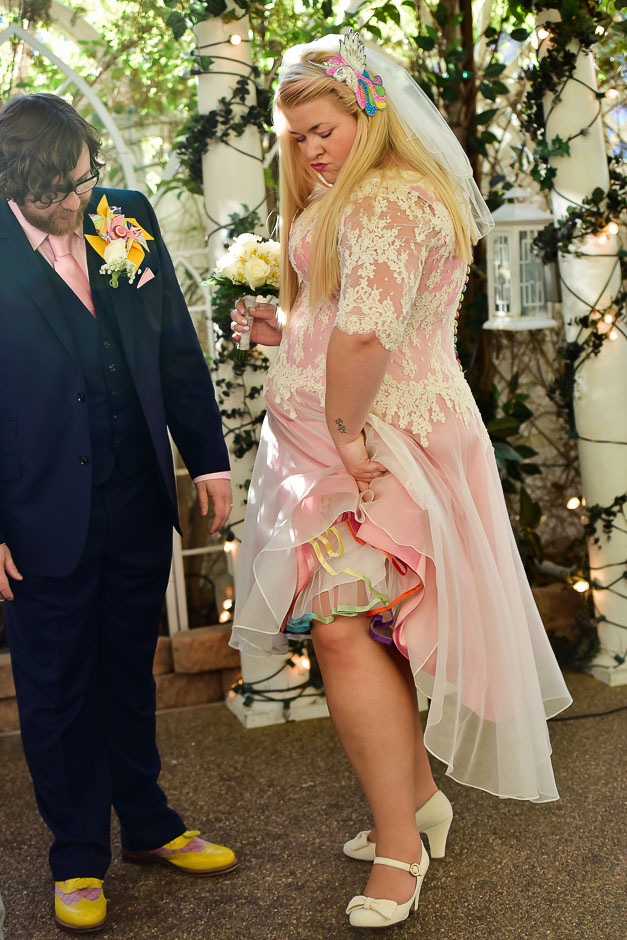 Katie wrote this lovely testimonial, we hope it gives you a little insight into how we work and what you can expect from our team 🙂 Thanks so much Katie xxx
"I decided to go along to the Eclectic Wedding Extravaganza to try and get some ideas and see what could be done by like-minded people who understand you don't always want to look like every bride that has gone before; that's where I encountered the Couture Company stand and I just knew that it was love at first sight! The colours and the head pieces, everything was just incredible and I hadn't even spoken to anyone.
I made an appointment to see them and I have to admit I was nervous, being a larger lady I think the idea of trying to find a dress can be a bit over whelming and as I am also tall I had pretty much convinced myself they would have nothing I could try on, but I was wrong! They had a great selection of sample dresses I was able to try and they could actually do a couple of them up. Instantly I felt at home with these ladies and trust me that feeling just made the experience so much better.
I didn't meet Jo until the second time I visited the shop, I knew what style of dress I liked but I was unsure about a couple of details and felt l just needed to go over it again so I was 100% happy.         Jo was AMAZING! It felt like she sorted all the questions, she had loads of ideas and was really encouraging. Jo was ace! ALL THE LADIES IN THAT PLACE ARE ACE!!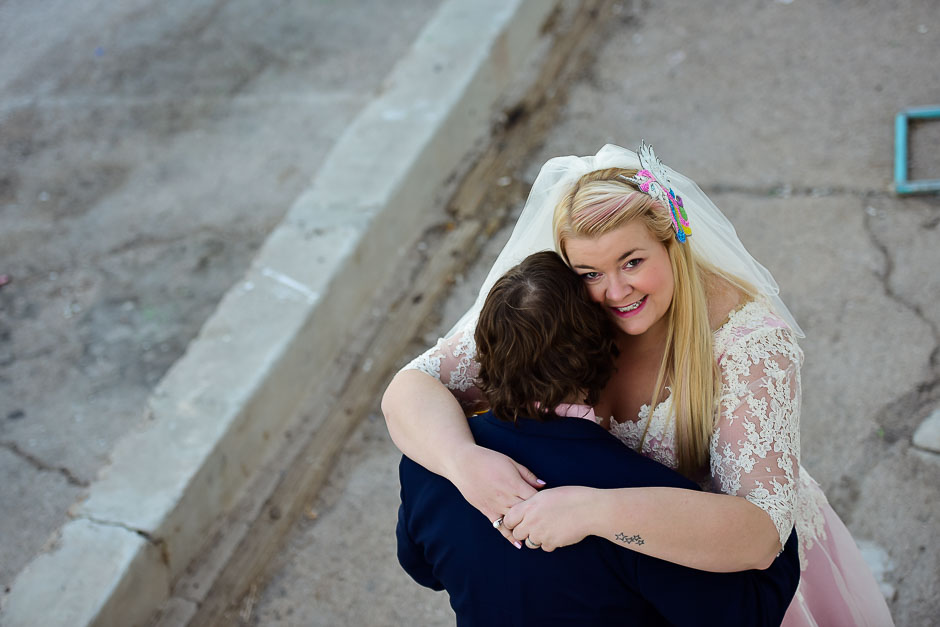 Once we had sorted the details everything after that just flowed really smoothly! I was able to make appointments that worked around me and the whole process was just so seamless. When the day came for me to try my actual frock on well, what can I say it was just the most perfect, stunning, beautiful dress I had ever seen! I know I would say that it's my dress but seriously I have never seen anything as magical and I wanted to cry, my mum, sister and best mate did cry there were tears everywhere and that was the reaction that I wanted so needless to say I was extremely happy!
I decided to get a head piece to go with my dress and again it literally involved a short conversation with Jo and honestly it's like they can read your mind because the end result was just so so perfect I couldn't have asked for anything more.
I had been in other wedding dress shops when my sister was getting married and when my best mate got married and I remember thinking that I had never seen anything that would be my 'ONE' so I would tell any Bride to be that she should check out The Couture Company, not only do you get something completely bespoke and original but the people behind it are just fantastic! They don't make you feel uncomfortable or that you are silly for wanting a unicorn on your head and they really listen to what you want at the end of the day these ladies want you to have the dress you have always dreamed of and they will do their very best to make it for you."
Katie xx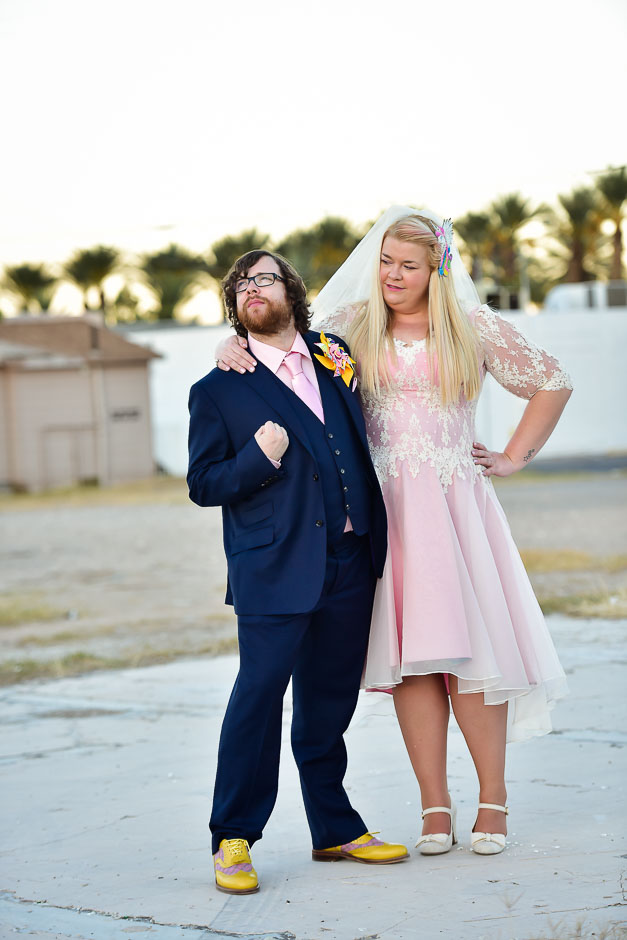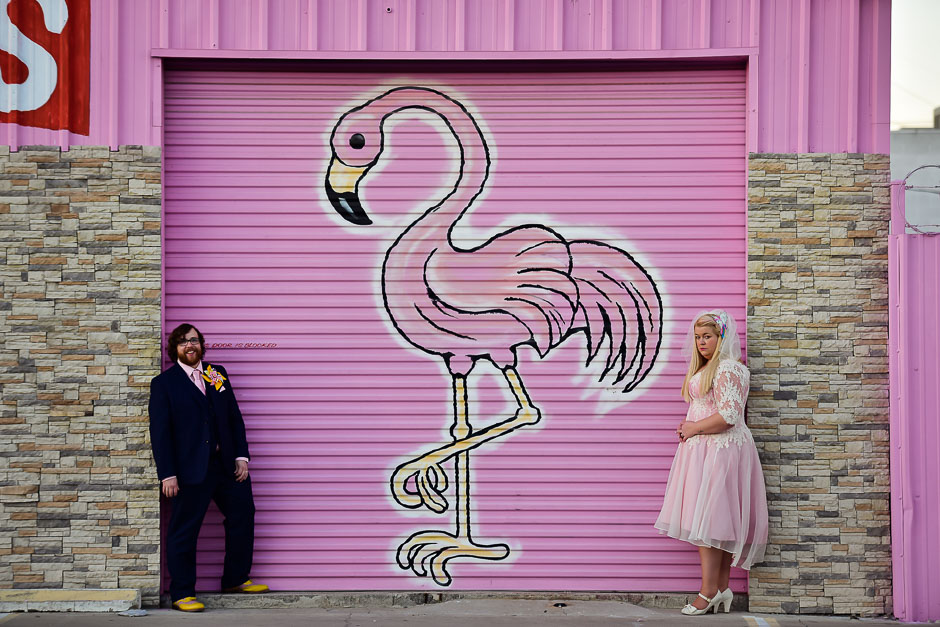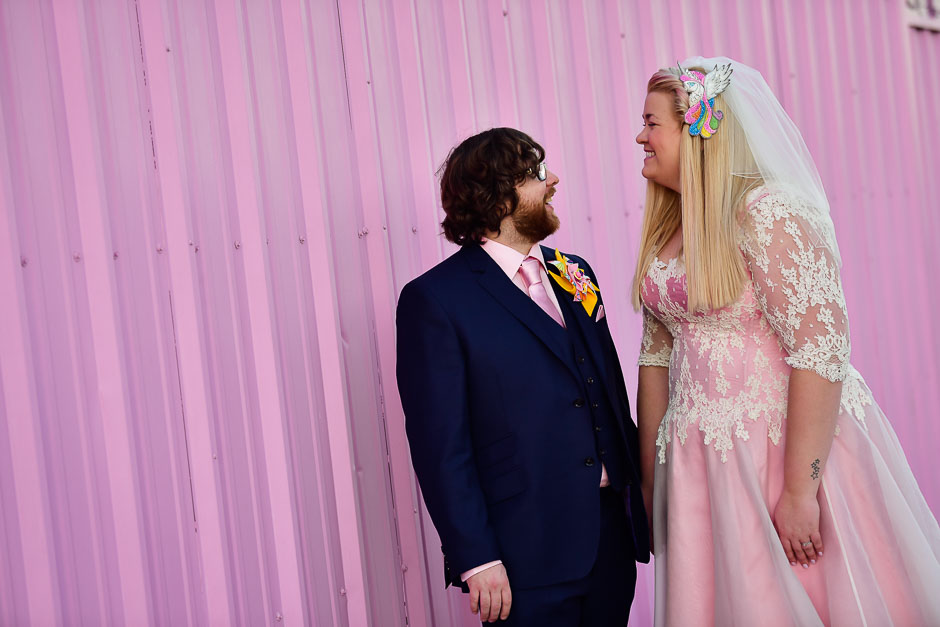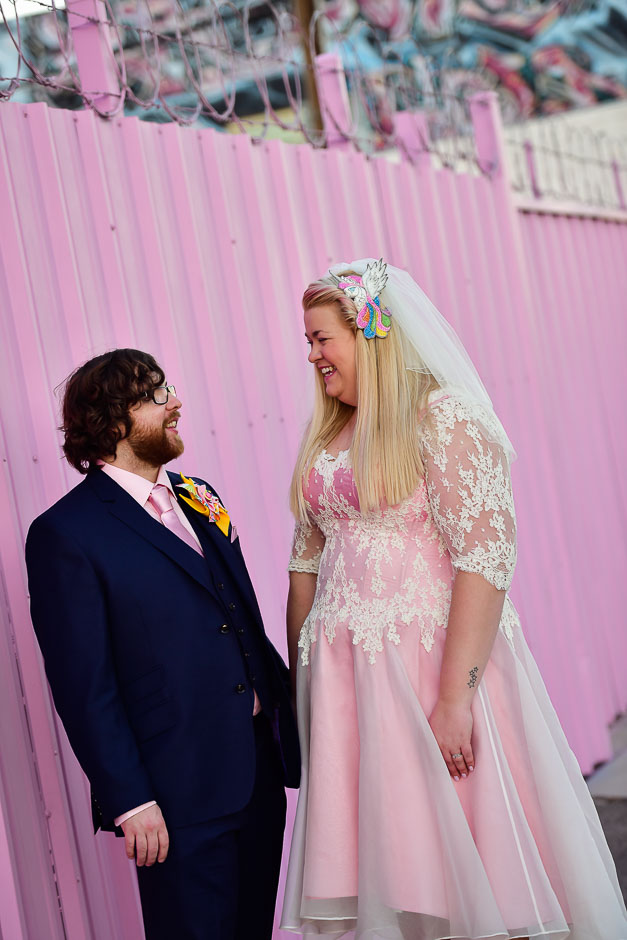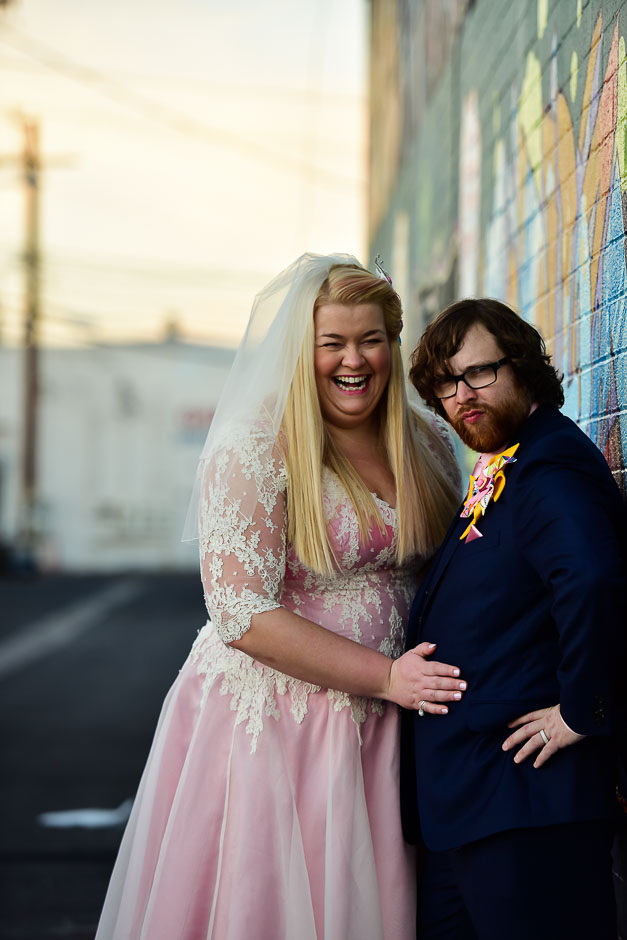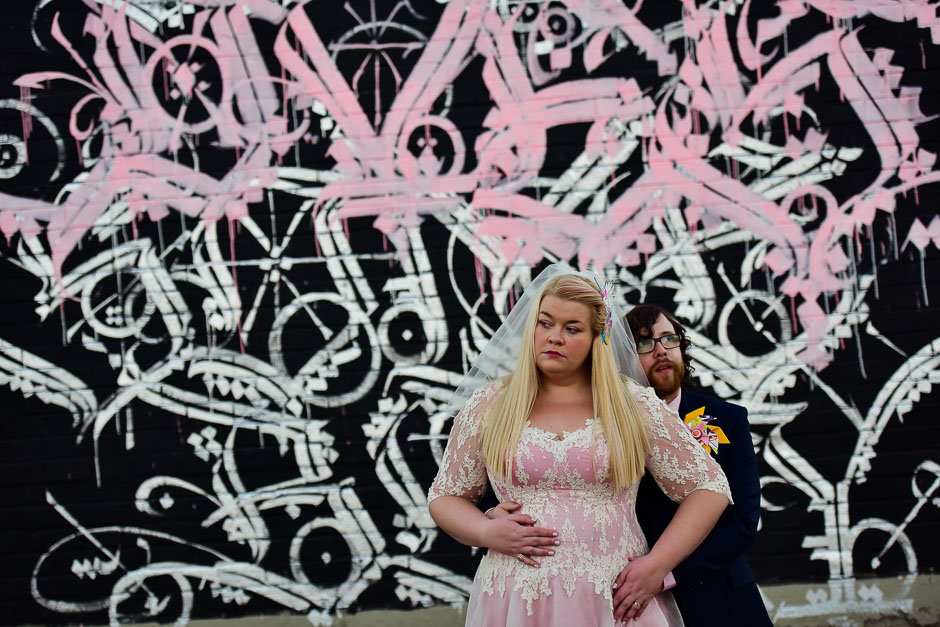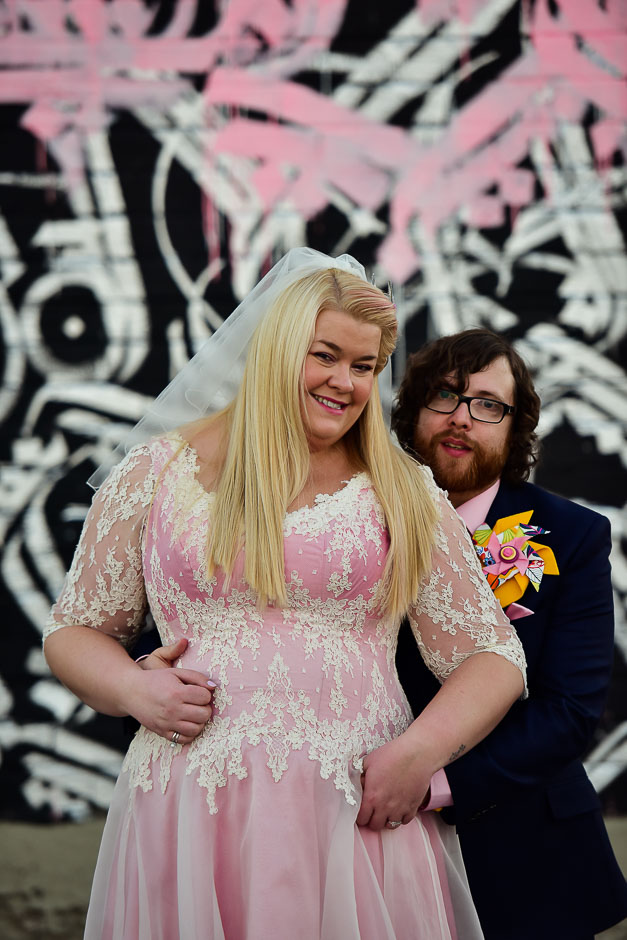 All the photos are by the talented Jamie Y who is based in Las vegas, so be sure to check her out if you are planning a wedding over there 🙂
3 Mar 2015