Ok , its been a while since I last posted , been totally consumed with organising The Eclectic Wedding Extravaganza, so bear with me!
I have been waiting to find the time to write about THE most amazing bride !!! Sarah is one of my all time (well, last 25 years) brides..I am actually a little bit sad she got married because I don't get to see her anymore…yes totally selfish of me…but I actually LOVE her, she was soooooooooooooooooo funny, soooooooo gorgeous ,soooooo bad asss and sooooooooo f**ckin' sweary…..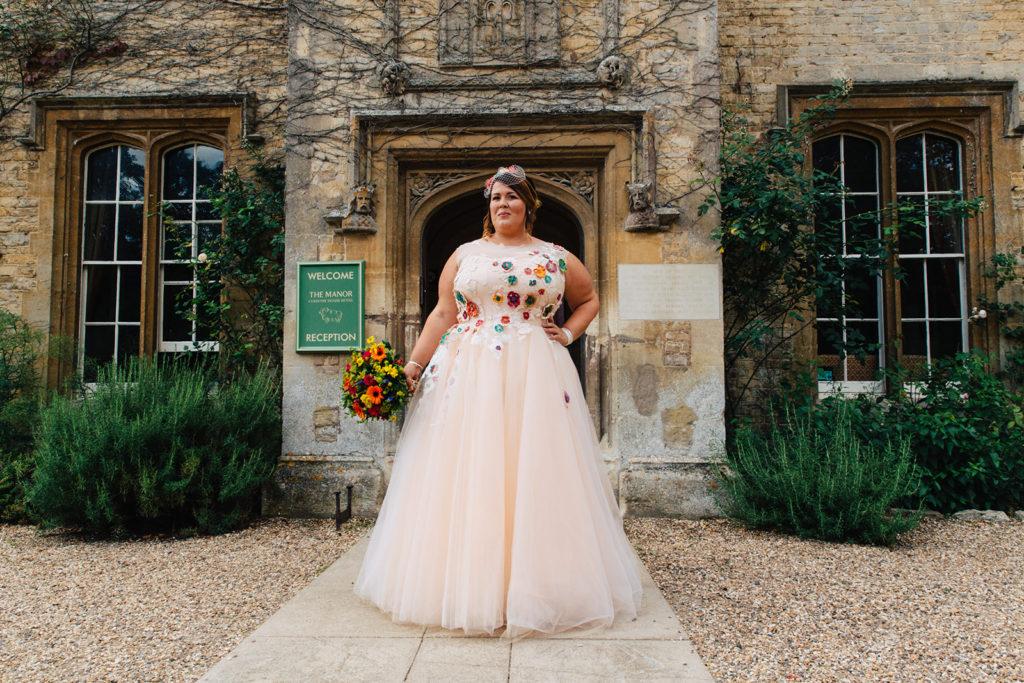 We had such a laugh at her fittings, she was the most amazing bride , so hilarious…I mean who comes out of the changing room, in her dress and is so excited shouts " F**K OFF" at  herself in the mirror, thats how excited and blown away she was… She totally rocked her wedding and Oh my god she totally rocked her dress….We love this dress on her so much…literally  a perfect match and fit for her crazy and wonderful personality.
Sarah wrote about the whole experience of having her dress made…so its over to her
"The biggest expense, apart from the venue, was my dress. It was worth every penny and was one of my absolute favourite things about the preparations and the day itself. It's a handmade, bespoke dress that was created by an absolute genius of a woman: Jo  at the Couture Company.
Nearly all our suppliers for our wedding are people we met and loved at the Eclectic Wedding Extravaganza wedding fair last year. The dress, the groom's outfit, the AWESOME photographer Sharon Cooper, and the vintage caravan photobooth – all from EWE. Jo at the Couture Company organised the event and up until that point, I hadn't tried on one dress. I wasn't confident at all with this part of the preparation and honestly thought I would be wearing an off-the-shelf dress from Debenhams. Not because that's what I actually wanted to wear, but I hadn't found much online that caught my eye and matched what I had visualised.
Then I went to my first meeting with Jo, and was so happy that I saw in my car afterwards and cried. We'd designed a dress that was just a dream to me before, and she made me feel that I was worth the reality. She sketched it out, took down my wedding colours (five really bright and contrasting shades) and got to work. Jo asked if there was anything personal that I'd like stitched into the dress, and I knew exactly what I wanted. My grandfather on my mum's side was an amazing artist and I'd recently found some pictures at my mum's house of butterflies. He'd named them all, and the one I loved in particular was 'Lady Audrey', named after my grandma. I sent the picture in to Jo who recreated it superbly onto the dress itself. These touches made everything so perfect.
Darren had no idea what to expect in seeing me walking down the aisle. I will never forget the feeling in my heart of seeing his face as I walked round the corner into the ceremony. His face was a picture of pride, surprise and love. I'll never forget it, and thankfully our amazing photographer, Sharon, got the best photo of him right at this point."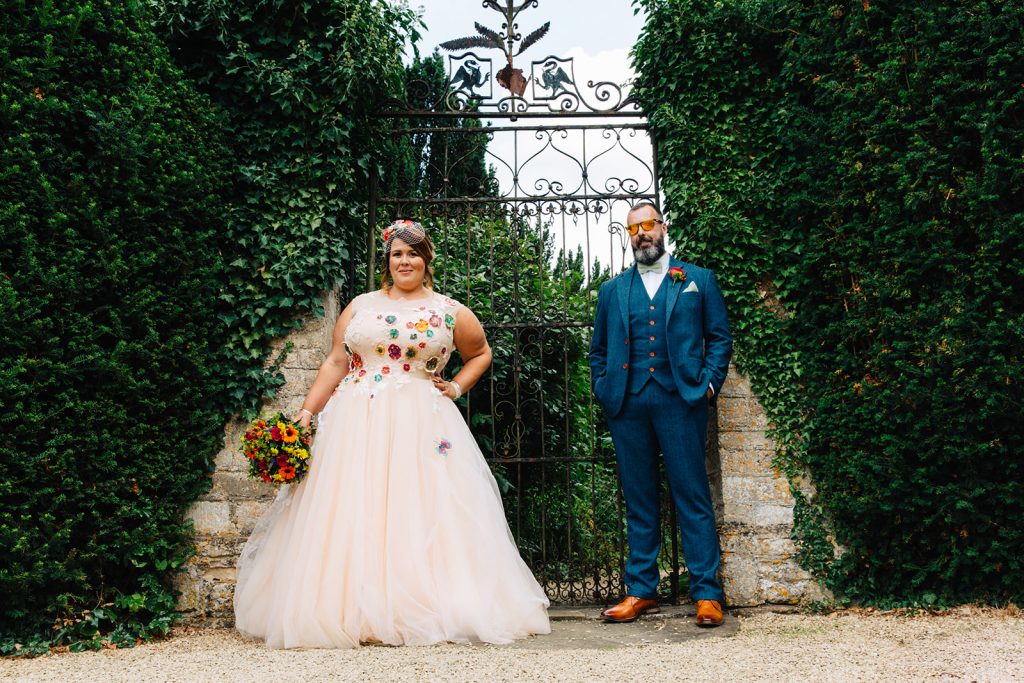 and along with this wonderful review on facebook..I could not be more thrilled!!!
"⭐️

⭐️

⭐️

⭐️

⭐️

⭐️

⭐️

⭐️

⭐️

⭐️

⭐️

⭐️

⭐️


Where to start???
I met Jo at EWE wedding fayre in Birmingham (google it: AMAZING). Immediately liked her honest, unique and experienced way of talking.
Booked in a visit; never had been to see any wedding dresses at this point so had no idea what to expect. Well well well… totally blew my mind!! Her shop/studio/palace is amazing. SHE is amazing. Her team is amazing.
The dress was designed in Jo's massive creative mind and she sketched it out on a bit of paper whilst I was babbling on. Incredible genius that she is, it was perfection.
Check the pictures of the dress here and suffice to say, it's just incredible.
If you feel in any way self conscious, confused about the process, or are utterly bored by the same old wedding dresses that you find literally everywhere else, then Jo and her team are for you. Honestly, you won't look anywhere else. She's just the best."
The MOST badass bridesmaids in Jumpsuits you EVER did see!!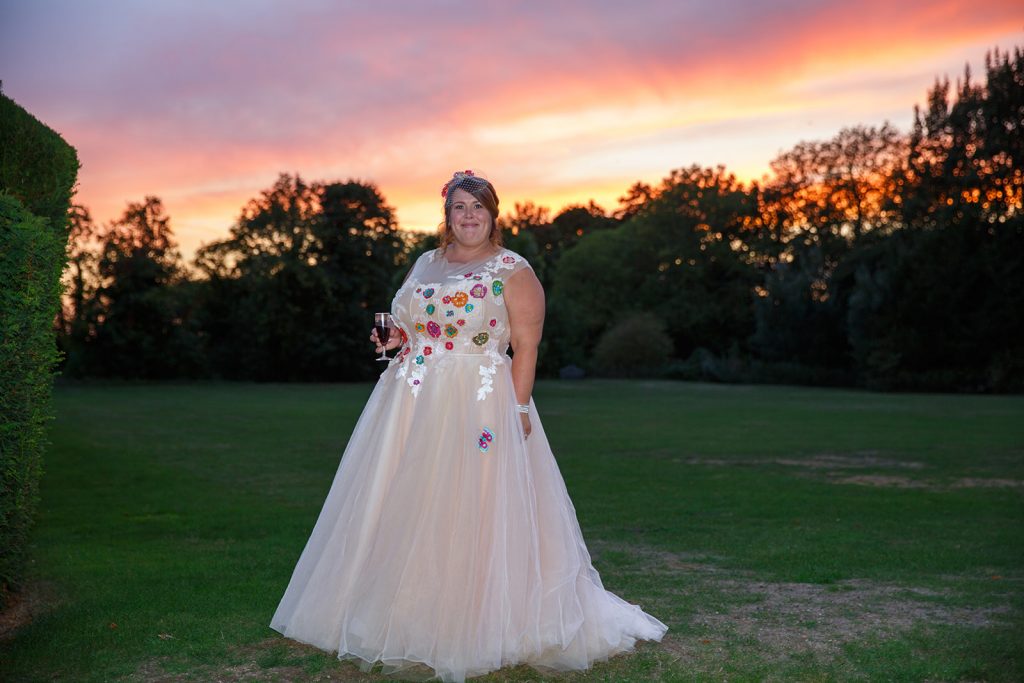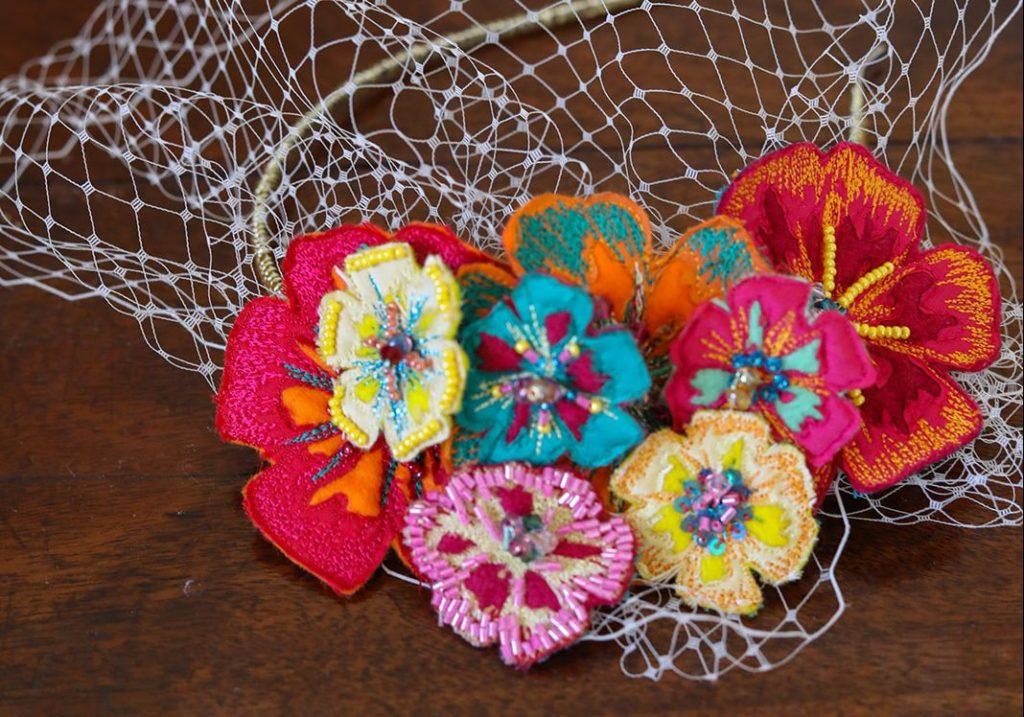 Check out the other suppliers that Sarah Found at The Eclectic Wedding Extravaganza,
Fabulous photographs from the lovely lovely Sharon Cooper
Photography Adam from Deuce and his Fab Photobooth Caravan
Darren's Suit was from The Vintage Suit Hire company
Sarah's headress made to coordinate with her dress by us 🙂
they are mostly listed in their fab directory HERE