Katie, is one of our all time favourite brides, she is completely lovely and nuts all at the same time, Just perfect for us!!!!  Katie and her crazy ass beau Richard were married in Vegas and it went a little something like this ……….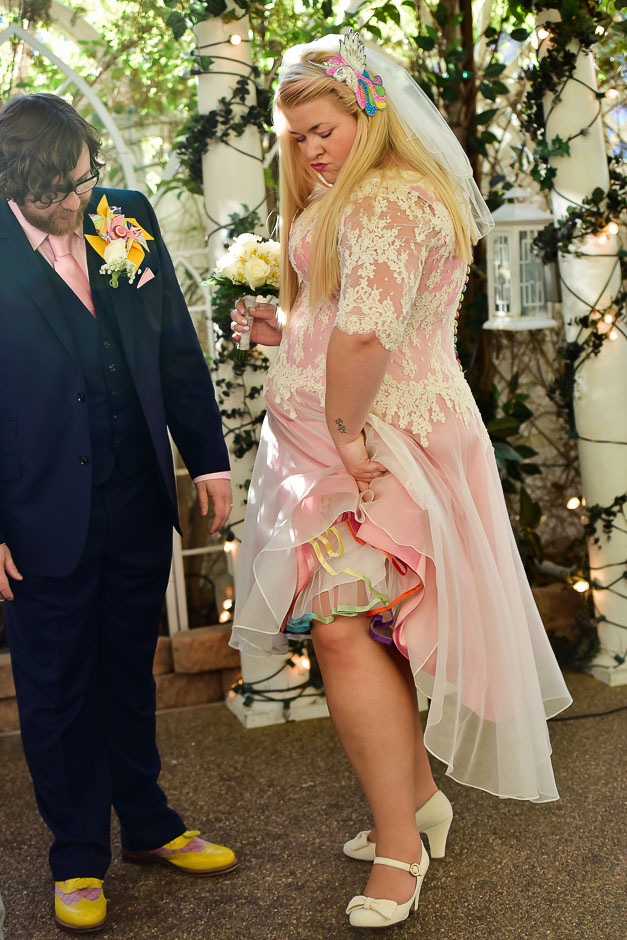 Katie wrote this lovely testimonial, we hope it gives you a little insight into how we work and what you can expect from our team 🙂 Thanks so much Katie xxx
"I decided to go along to the Eclectic Wedding Extravaganza to try and get some ideas and see what could be done by like-minded people who understand you don't always want to look like every bride that has gone before; that's where I encountered the Couture Company stand and I just knew that it was love at first sight! The colours and the head pieces, everything was just incredible and I hadn't even spoken to anyone.
I made an appointment to see them and I have to admit I was nervous, being a larger lady I think the idea of trying to find a dress can be a bit over whelming and as I am also tall I had pretty much convinced myself they would have nothing I could try on, but I was wrong! They had a great selection of sample dresses I was able to try and they could actually do a couple of them up. Instantly I felt at home with these ladies and trust me that feeling just made the experience so much better.
I didn't meet Jo until the second time I visited the shop, I knew what style of dress I liked but I was unsure about a couple of details and felt l just needed to go over it again so I was 100% happy.         Jo was AMAZING! It felt like she sorted all the questions, she had loads of ideas and was really encouraging. Jo was ace! ALL THE LADIES IN THAT PLACE ARE ACE!!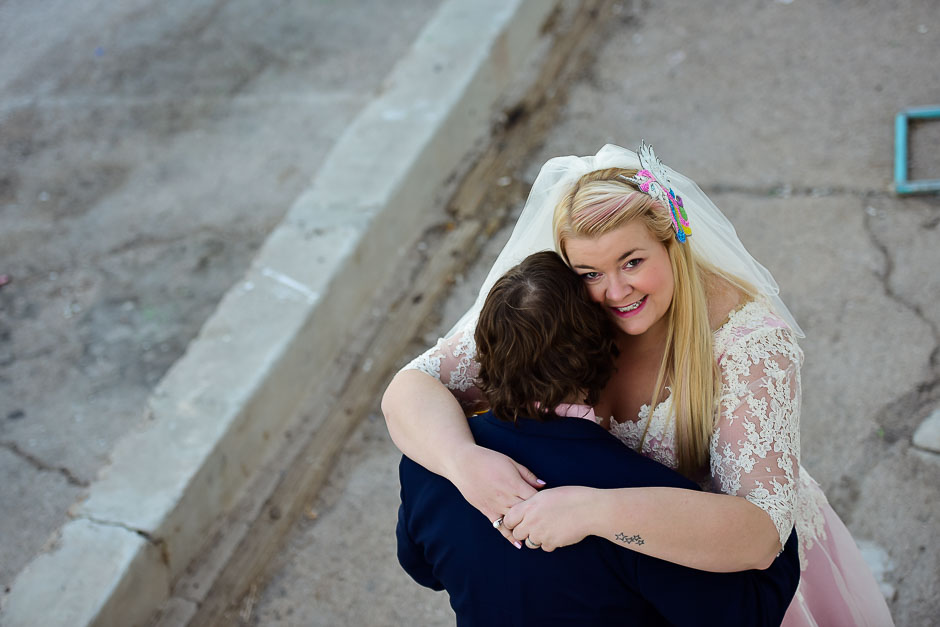 Once we had sorted the details everything after that just flowed really smoothly! I was able to make appointments that worked around me and the whole process was just so seamless. When the day came for me to try my actual frock on well, what can I say it was just the most perfect, stunning, beautiful dress I had ever seen! I know I would say that it's my dress but seriously I have never seen anything as magical and I wanted to cry, my mum, sister and best mate did cry there were tears everywhere and that was the reaction that I wanted so needless to say I was extremely happy!
I decided to get a head piece to go with my dress and again it literally involved a short conversation with Jo and honestly it's like they can read your mind because the end result was just so so perfect I couldn't have asked for anything more.
I had been in other wedding dress shops when my sister was getting married and when my best mate got married and I remember thinking that I had never seen anything that would be my 'ONE' so I would tell any Bride to be that she should check out The Couture Company, not only do you get something completely bespoke and original but the people behind it are just fantastic! They don't make you feel uncomfortable or that you are silly for wanting a unicorn on your head and they really listen to what you want at the end of the day these ladies want you to have the dress you have always dreamed of and they will do their very best to make it for you."
Katie xx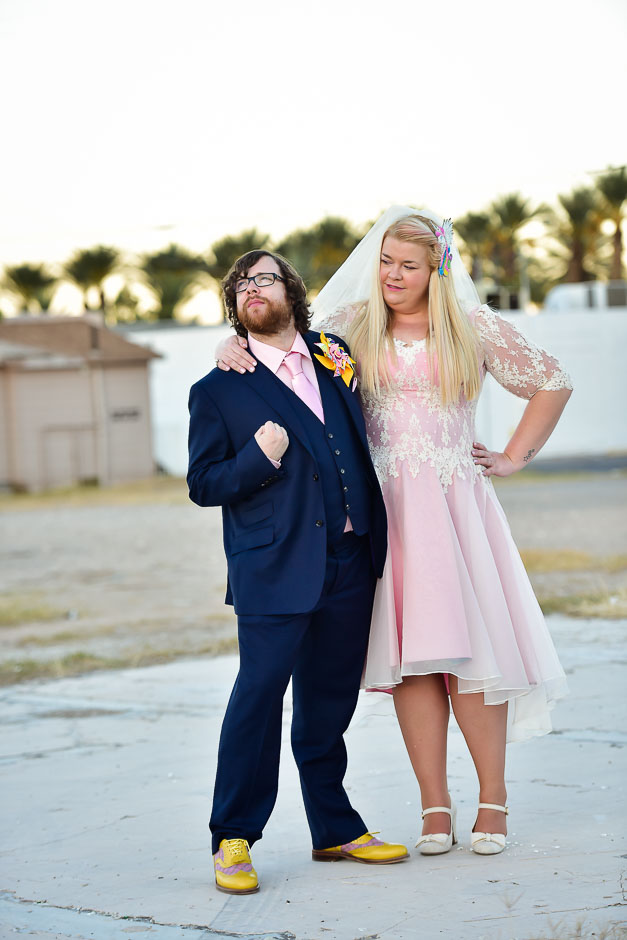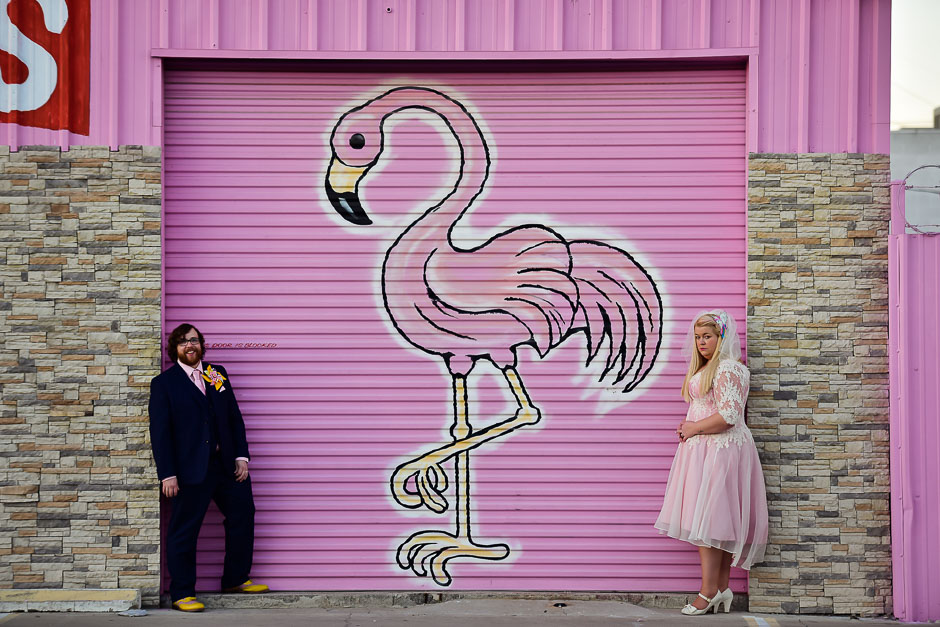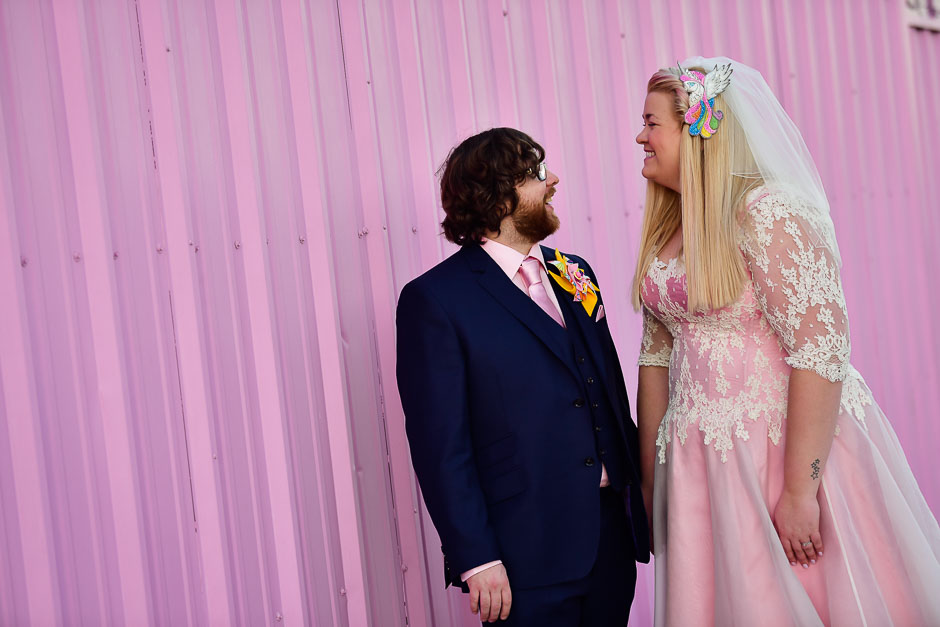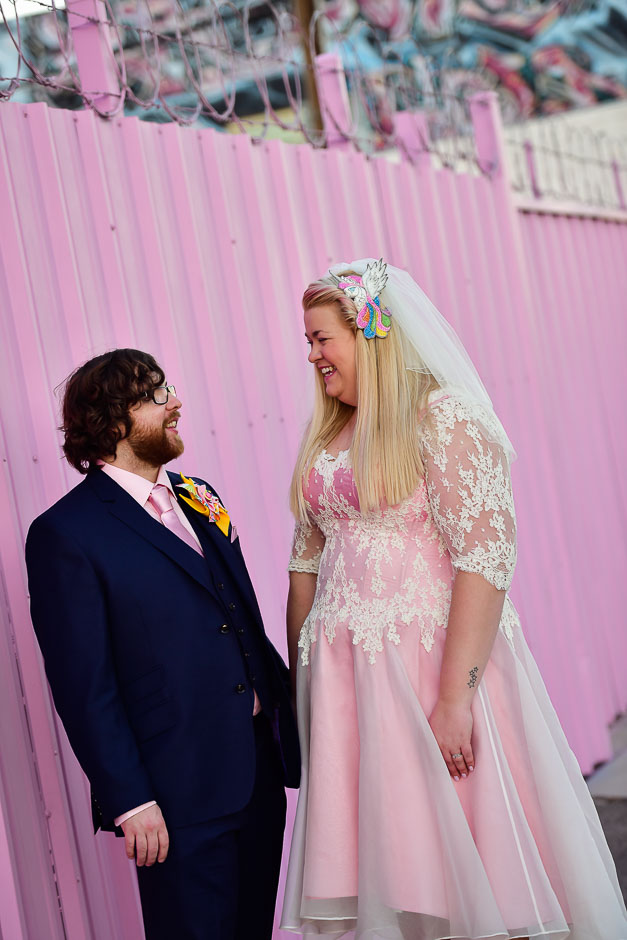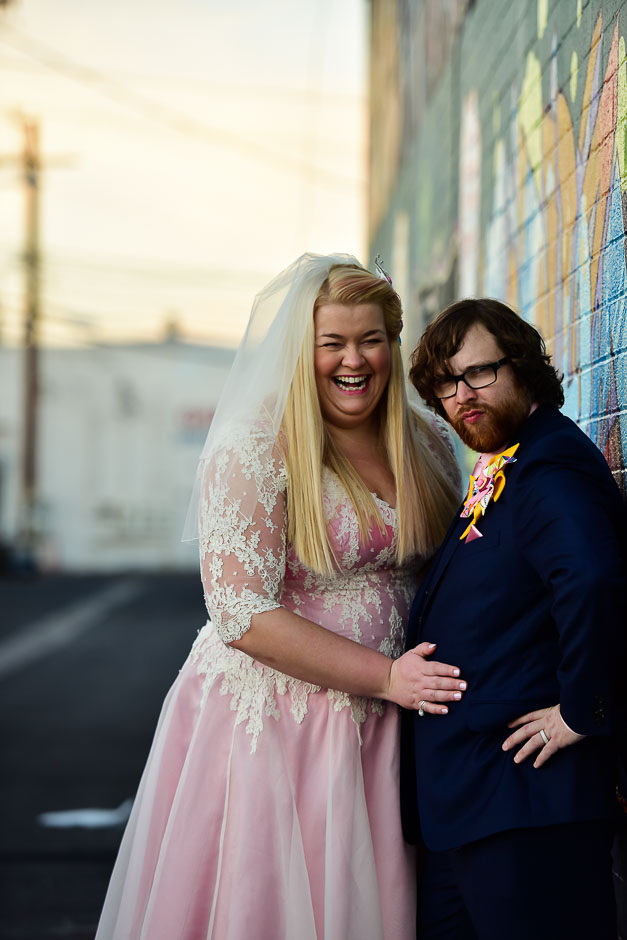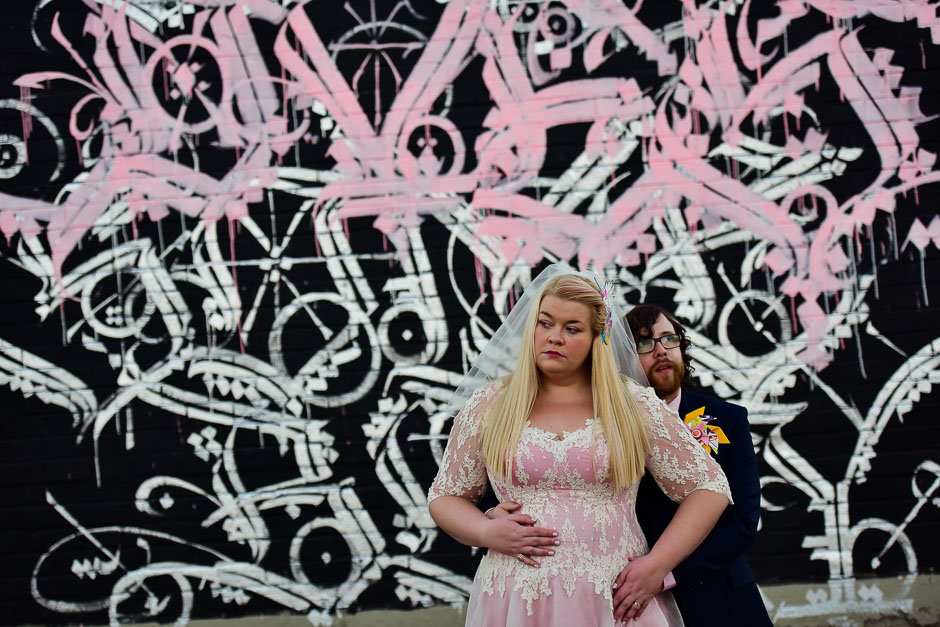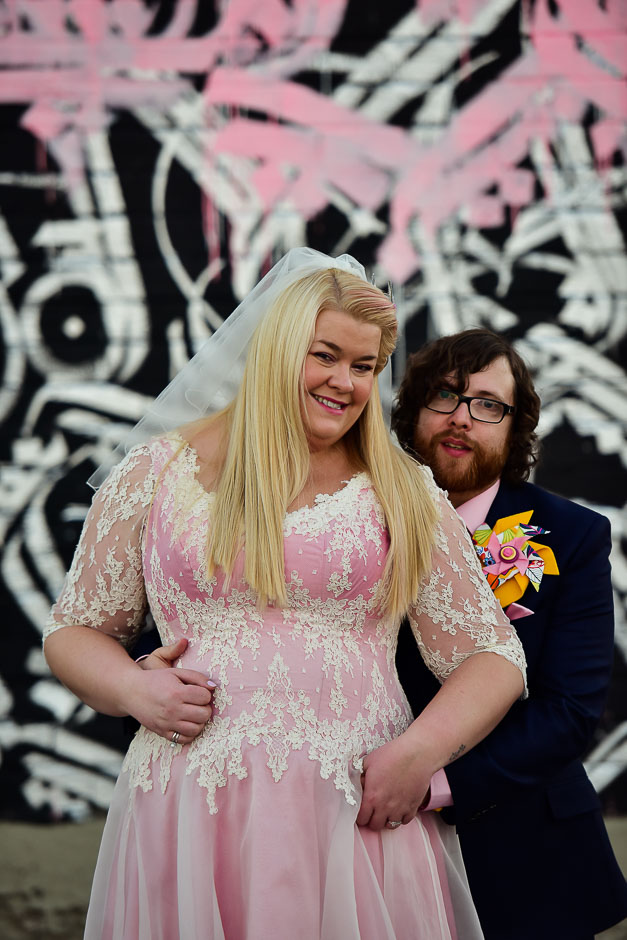 All the photos are by the talented Jamie Y who is based in Las vegas, so be sure to check her out if you are planning a wedding over there 🙂