As part of my work, I get to meet some incredible people, super awesome both inside and out. One of these people is the lovely Regula a.k.a. Miss Foodwise .

Regula is an acclaimed Food blogger from Belgium and is particularly obsessed with most things British and British cuisine.   So as well as her blogging and food photography projects she has been also beavering away writing a new book , based on old British pudding recipes. It's a mouth watering read for sure!!!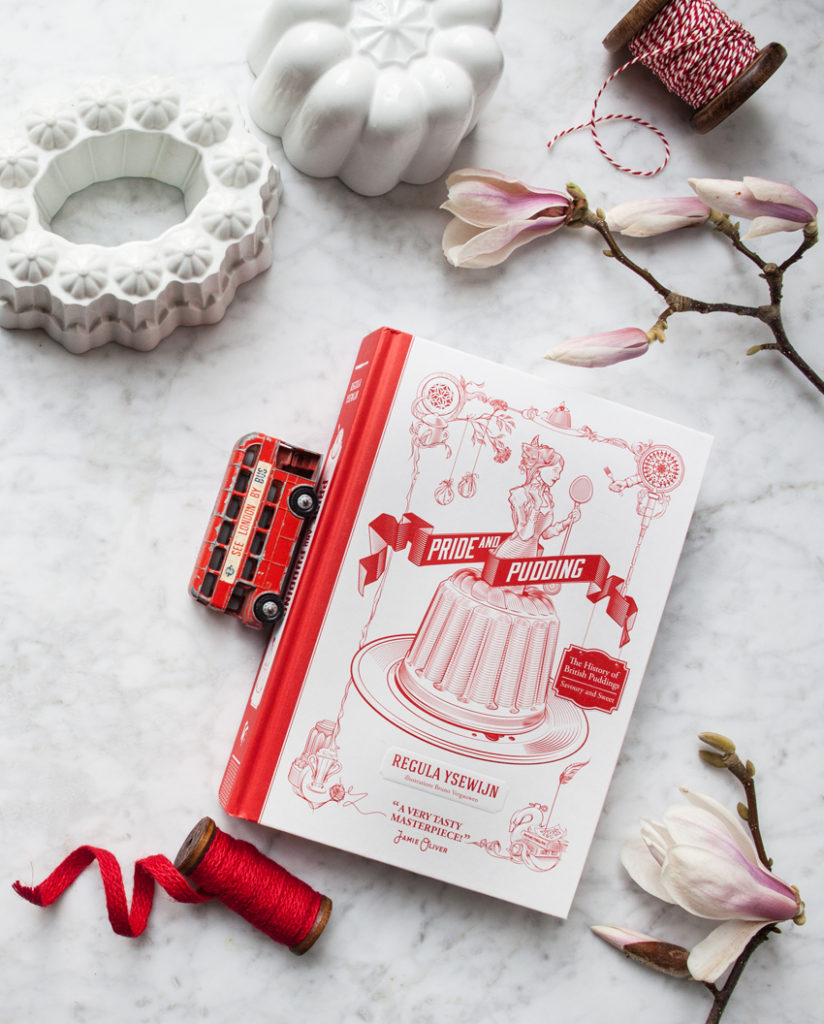 I don't know if you remember but a while ago we created this beautiful swan inspired dress for her.
So I was absolutely doubly honoured and thrilled when Regula asked me to make her a dress to wear at her London book launch, so we came up with the idea of embellishing  the dress with embroideries of illustrations from the book. Now you know i mentioned getting to meet awesome people as part of my work? well Regula's book was illustrated by her incredibly talented husband, the creative genius Bruno Vergauwen (you should check him out, his eye for detail is unbelievable!!
Thanks so much Regula for sending all these lovely photos and testimonial xxxx (below)
"The Couture Company team really made my happy day perfect…
I admit this is my second dress made by these talented ladies, I just can't get enough and when the launch of my debut book was getting closer, I knew only one dress would be perfect.
I have a degree in fashion and although I haven't created a pattern in over 10 years, I do know when a dress is perfectly tailored. I can get a happy feeling when seams are where they should be and not higher where they usually are. Unless if you have the perfect mannequin doll body, of the rack clothing will never fit a beautifully as a bespoke dress.
If you appreciate perfectionism as I do, a Couture company dress is absolute heaven.
I don't ever get my nails done, or get a facial, or go out to expensive restaurants, but a bespoke dress, that's my choice of luxury. Worth every single penny.
Jo and her team are absolutely delightful, and even though I live in Belgium and we didn't have the amount of fittings Jo normally requires, the dress was just perfect. Jo came to the book launch and adjusted a final few things on the waist and buttons because she wanted it to fit perfectly. I must add she was also an invited guest!
The design we came up with together, the general design is Jo's and I just added requests like puff sleeves and a collar. Once I had given her the illustrations from my book which were to be embroidered onto the dress by her embroiderer extraordainaire Sally, I trusted them with all my heart to make it beautiful. Some things are just better judged by the designer because they have an eye for how fabric flows.
 The embroideries by The Couture Company have always been wicked, I just look at the website and go oooh and aah, and I want this and that… But it is not until you see the illustration my husband made, and then the embroideries made from it, that you are just gobsmacked by the absolute talent. This is crazy amazing stuff and I'm not exaggerating when I say it is a work of art. The belt is the design of an 17th century pie lid, and they didn't even roll on the floor laughing when I asked them to include it. And look how they made it into this amazing embroidery.
Sadly on the day of my book launch I wasn't feeling 100% well, but once I had the dress on I felt just gorgeous and seeing it made me so happy that I couldn't stop smiling all evening.
As a creative person I appreciate the work that went into this dress, it is just the most beautiful thing I have ever seen and I just want to have a custom glass cabinet made for it so I can look at it all day every day.
This really isn't just a gown, I really feel like I own artwork with this. It is truly unique and tailored to my body like a fingerprint. I can not thank The Couture Company enough for making my occasion so incredibly special, for making me feel like a princess for the day.
Having this dress made is truly one of the funnest and most amazing experiences of my life.
I just wished I had known them back when I got married.
If you are a bride, I guarantee you will feel like a queen with a dress made by these ladies.
A million times thank you x"
If you want to check out the book , its is available here
If you want to follow Miss Foodwise on Instagram