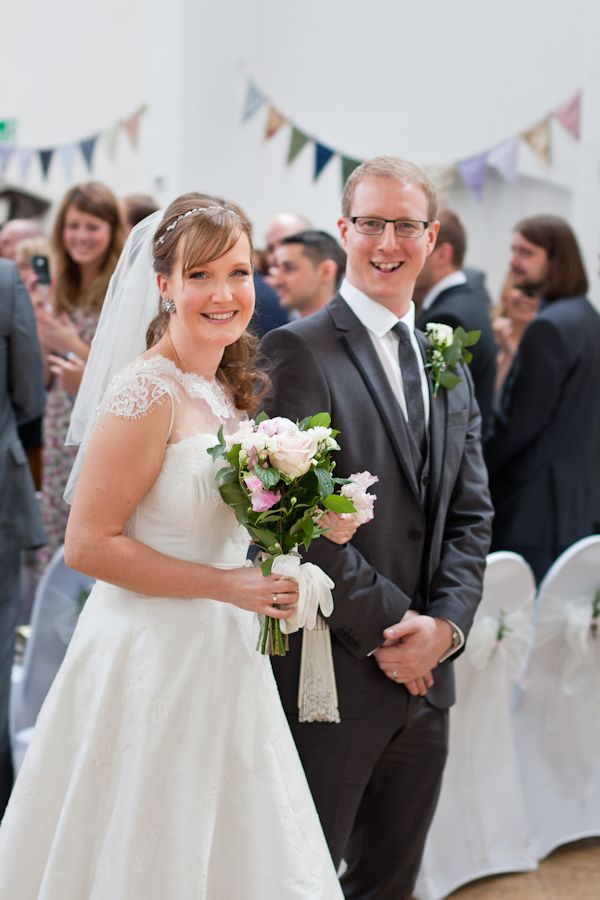 What a gorgeous bride Hazel made! Love her pics!!
Hazel came all the way from Spain to have her fittings, I was totally honoured and delighted that she thought so highly of us that not only did she commission her gown with us but that she travelled all that way to make it happen….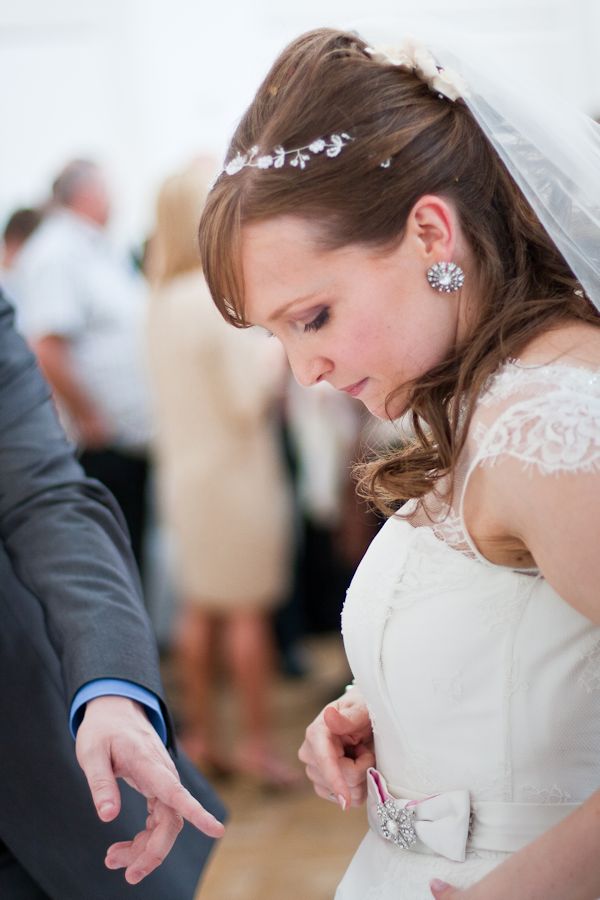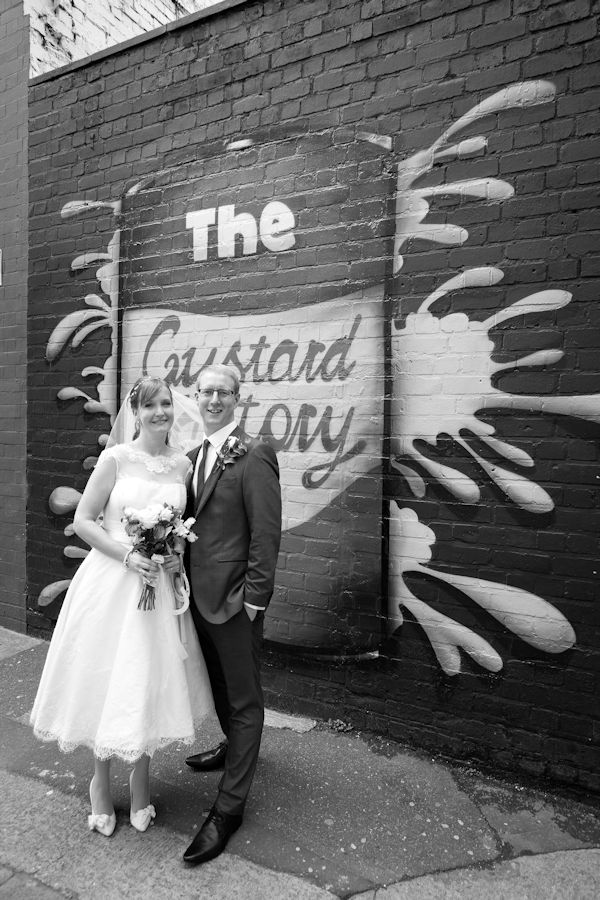 Hazel had a cap sleeved french lace  1950's style gown, the lace was so beautiful and very delicate, and has the most gorgeous scalloped edge detail, we just had to use it on the sleeve and the hem.
She was married at The old Library (where I too was married) Its a gorgeous space at The Custard Factory (where we are based)…and to top it all Hazel and her husband came to see me in the shop just after they tied the knot!! I was choked and so so happy they did this for me, we even had our photograph taken….can you spot me??? …i am the one who looks nothing like a bride or a groom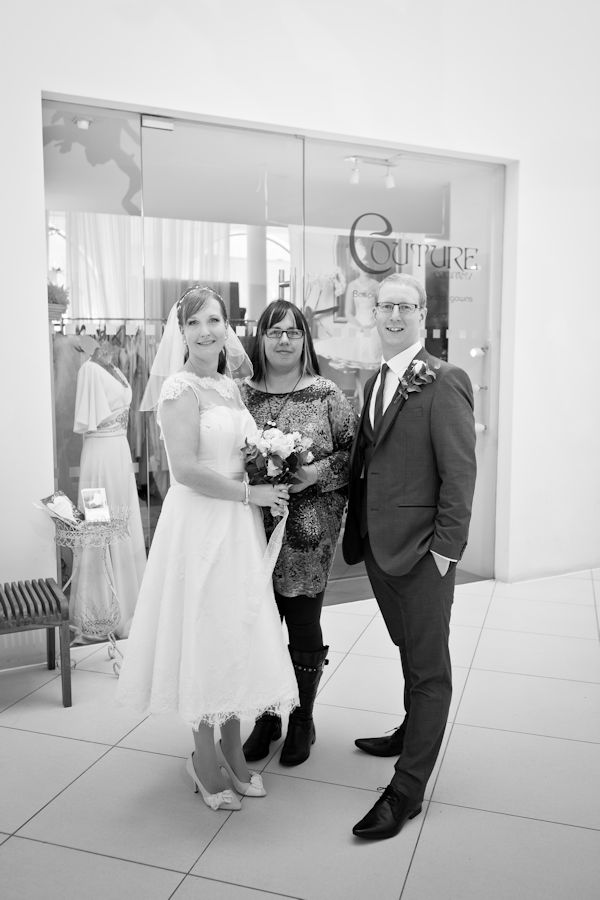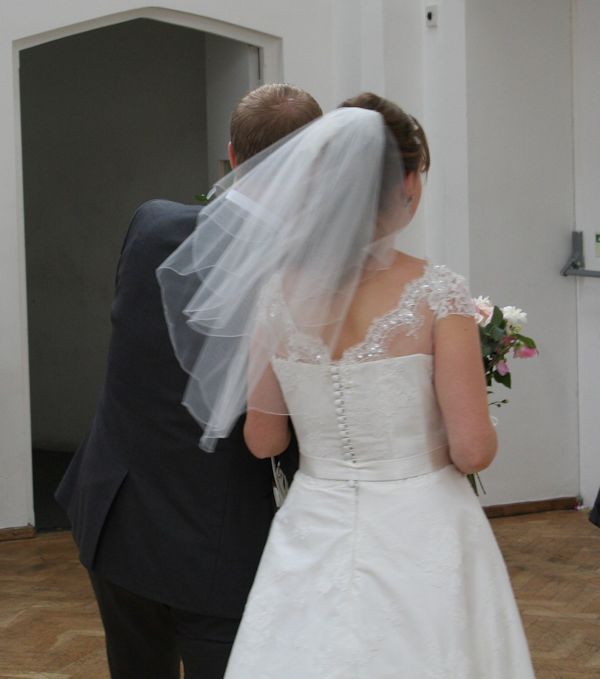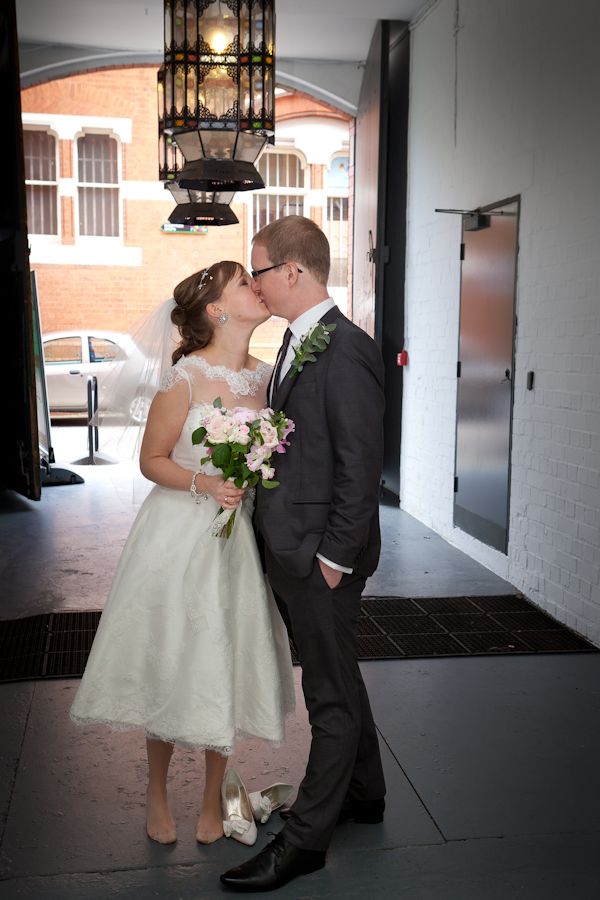 Hazel writes
"I had an idea of what I wanted my ideal wedding dress to look like, so it took me many visits to many shops before I found The Couture Company.
At my first appointment Jo made me feel so relaxed and really listened to what I wanted. Jo knew exactly how to alter the design of the dress to compliment my figure, as well as adding little touches to make my dress even more unique to me. Jo was very flexible, I live abroad so we had to schedule my dress fittings according to when I could be in the UK. This was all done without any fuss or pressure and I knew I didn't need to worry about my dress as the big day approached.
At my final fitting, I was gobsmacked – my dress was absolutely perfect. It was exactly what I had pictured and more. On my day I felt like a genuine princess. The dress fitted and flattered my figure, as well as being comfortable enough to last until 4am AND endure plenty of dancing!!
I know all brides are told how lovely they look on their wedding day, but people still talk about how beautiful my dress was now, nearly one year later!
Thank you Jo and everyone at the Couture Company who helped to make my dress. It really is the most beautiful thing I own!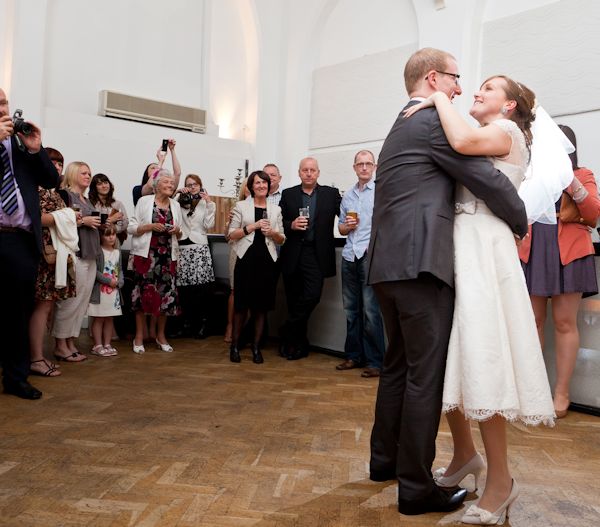 Photographs courtesy of  Amit and Anna Photography