The smile!!!! That smile does it for me…a picture paints a thousand words!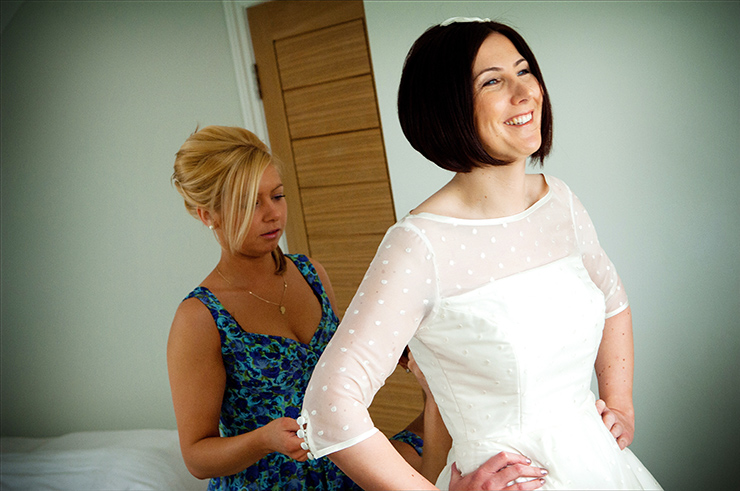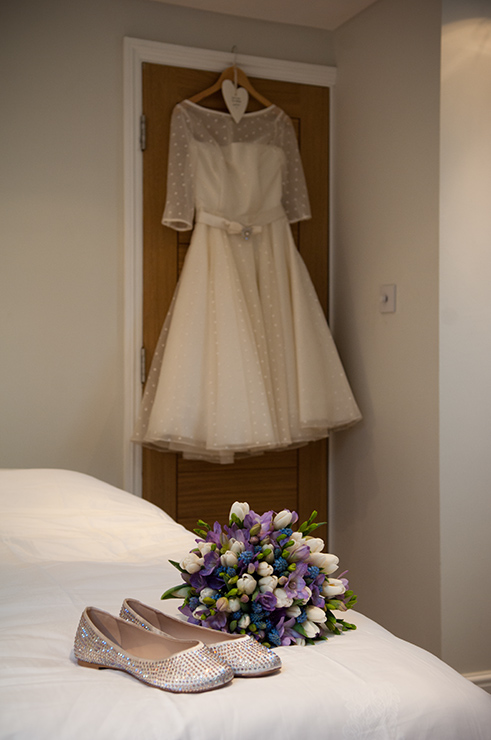 Niki came to us knowing she wanted a 50's style dress, she knew  what kind of look and feel she wanted for sure, she just wasn't absolutely sure on the fine details. It took us a couple of consultations and deliberations on details to get the perfect design for Niki….and sometimes that is what happens when a bride is having a gown made, sometimes after more thought ,fabrics or colour may change, details may change, but if the end result is that we have a happy radiant gorgeous bride then its worth every minute of making sure the design is right and that the bride is happy before we even cut a gown.
Niki's gown was designed and made with a boat neck and 3/4 sleeves, in a pretty polka dot sheer silk organza, it was trimmed with covered buttons up the back and on the sleeves, and had a lovely big frothy petticoat and was finished witha silk satin sash and bow and a matching Bow alice band.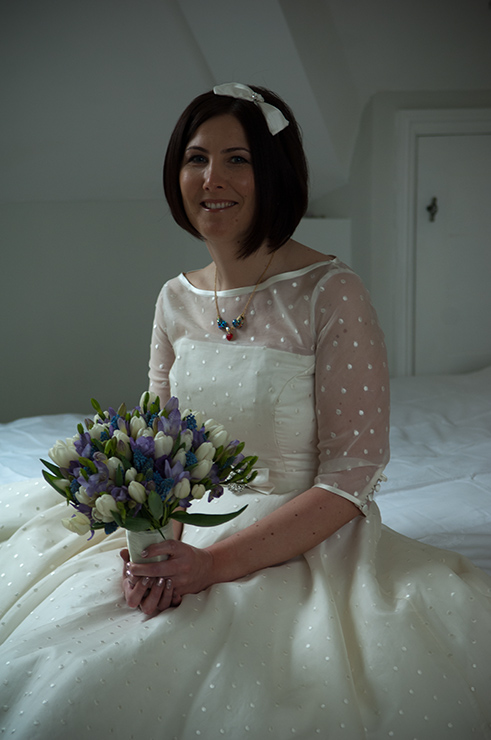 As with a lot of brides who have gowns made , its perfectly natural to be a little anxious about the final result, afterall there is nothing tangible to go on except seeing and trying other styles of gown in our boutique. Niki was no exception to this…sometimes a sketch, some fabric swatches and trying on samples is all they have before they take a big leap of faith into having a bespoke gown made us.
Brides like Niki are why I started to write a blog that features our brides and how they felt about having their wedding gown made, I want our girls to be honest about the process and how they felt on the day when they write their testimonials, so that other Brides to Be can have assurance and peace of mind that we are going to do our utmost to make them feel like the beautiful girl they should on their wedding day.
Look at that waistline!! Very tiny and very Fifties !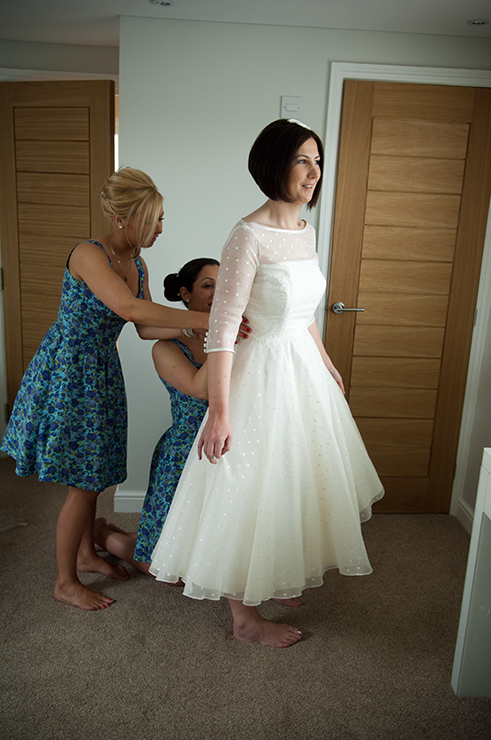 Niki Writes "When it came to sorting out my wedding dress I knew from the start I wanted a shorter length fifties style dress, a long traditional dress just wasn't me. I tried searching in wedding dress shops for my ideal dress but just couldn't find it.
I stumbled across the couture company whilst walking past the custard factory on a night out the cute dress in the window caught my eye so the following day I googled them.
I was your typical bride to be in the respect that I wasn't 100% sure what I wanted. along the way I changed my mind and the dress design several times thankfully Jo was fine about it and was very patient and understanding with me.
My dress went from a plain simple dress to one  with to polka dots with sleeves. There were times when I was nervous as I wasn't sure if I would like it but when I saw the end product I was over the moon it was stunning !!  I had so many wonderful comments on my wedding day everyone said it was very me which is all a girl could ask for.
Thank you Jo !!. "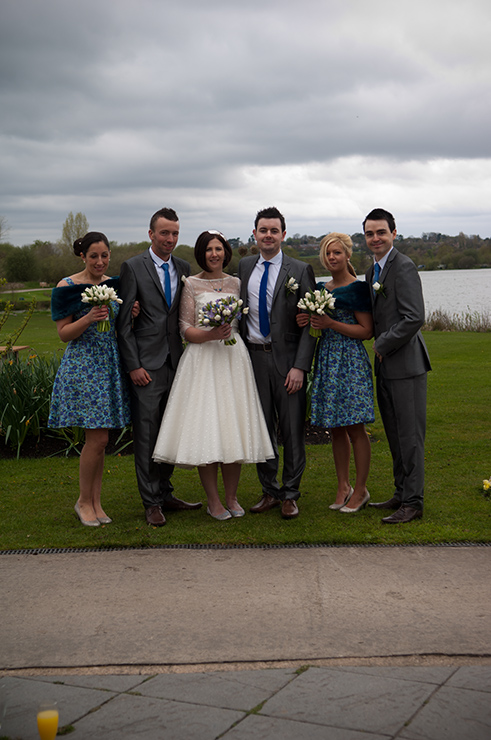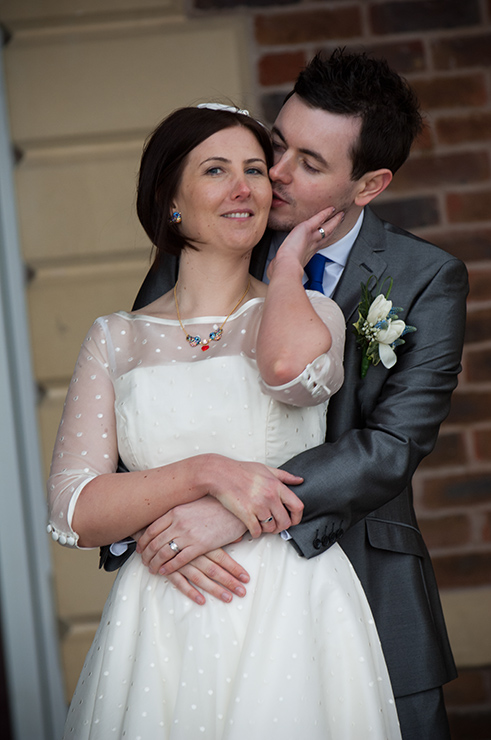 Photos courtesy of Ben Fones Photography