Downtown disco Divas rock this Studio 54 inspired shoot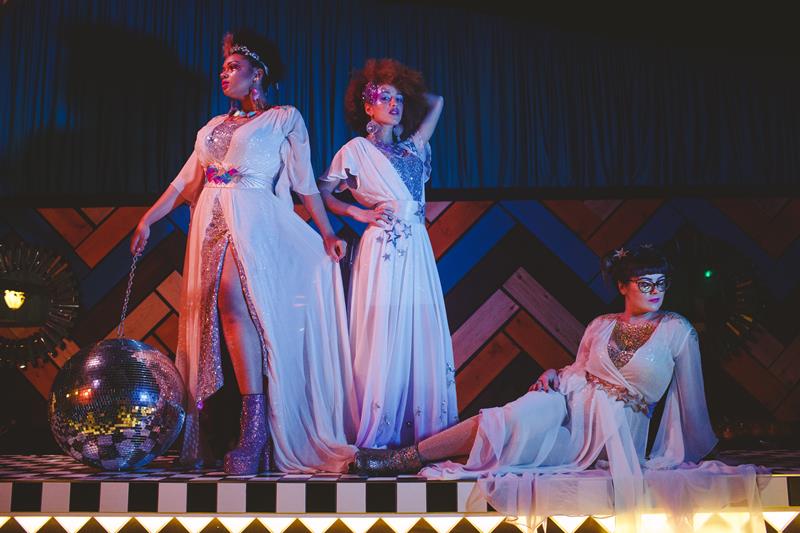 We  had the most fabtastic time working on this shoot with our photgrapher pal and all round lovely person Camera Hannah.
The idea behind the shoot was a Studio 54 Disco space goddess feel !! yeh!! random inspiration I know, but its all the things I love about the 70's!! Using fierce models with big hair, tonnes of sequins and sparkles and a giant Disco ball!! what's not to Love???
Enjoy these gorgeous photos and check out the amazing people who were involved at the end 🙂
All The amazing people who were involved can be found here:-
Photography: Camera Hannah http://camerahannah.co.uk instagram.com/camerahannah
Dresses & Jackets: The Couture Company http://www.the-couture-company.co.uk/ https://www.instagram.com/thecoutureco/
Models: Lillith-Vindictive La'Farce 
Hair and Make up: Nicola Honey 
Make up and glitter: Wish Upon a Sparkle
Props /lights: Grande Luxe Co 
Hair accessories: Crown and Glory
Hair accessories and jewellery: Jane Bowler 
Jewellery: Working clasp jewellery 
lighting assistant: Kate Jackson
All shot on location in Cafe Colette , Birmingham