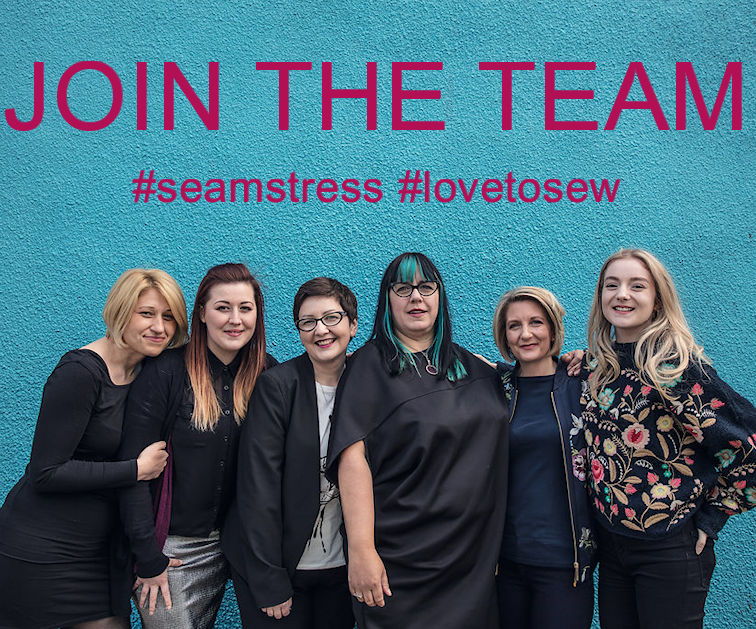 We are looking for someone special to Join our Couture Company Crew
…is that YOU??? 
We are looking for a SAMPLE SEWING MACHINSIT/SEAMSTRESS
To work as part of our awesome team on our alternative bridal creations J
PART TIME 14-20 hours per week
You would be required to work as part of our small team at our boutique/workroom studio in  Digbeth, Birmingham
 You must have a good general knowledge of garment construction , and have at least 3 years' experience in Bridal/evening/lingerie/Corsets/theatre costume type fields and have worked regularly on Industrial sewing machinery , you should be able to neatly efficiently, perform the following techniques, piping, boning, french seams, roll hemming, overlocking, hand finishing, etc, and other aspects associated with bespoke bridal work. You may also be required to work with leather, as we make  leather corsets and jackets.
Your work should be of a high and competent standard, it must be neat, accurate and well executed. You must be able to and want to work as part of a team as well as being able to work under your own initiative. You should be confident in your ability and be adaptable and flexible in your approach.
Part time Hours available 14-20 hours per week
(to be worked between Tuesday and Saturdays ,
these hours are flexible and can be split over a few days at hours between 9.30 -5.30, subject to discussion at interview)
Salary to be discussed around experience.
We are small design company who specialize in custom made bridal and corsetry, all our garments are made 'in house' and not outsourced or Home worked
Get in touch
Applicants must apply or enquire by email  By sending the following:_
A covering letter
Your CV ,
Any good photographic examples of your work
 To info@the-couture-company.co.uk
*** Please note ***
We do not employ Home-workers
Your experience MUST be relevant to our areas of fashion
If your only experience is curtains/cushions/soft furnishings or Jeans work then we cannot take your application any further
If selected for interview, you will be required to perform a practical test to demonstrate your skills, this test could involve any of the techniques we have listed above.