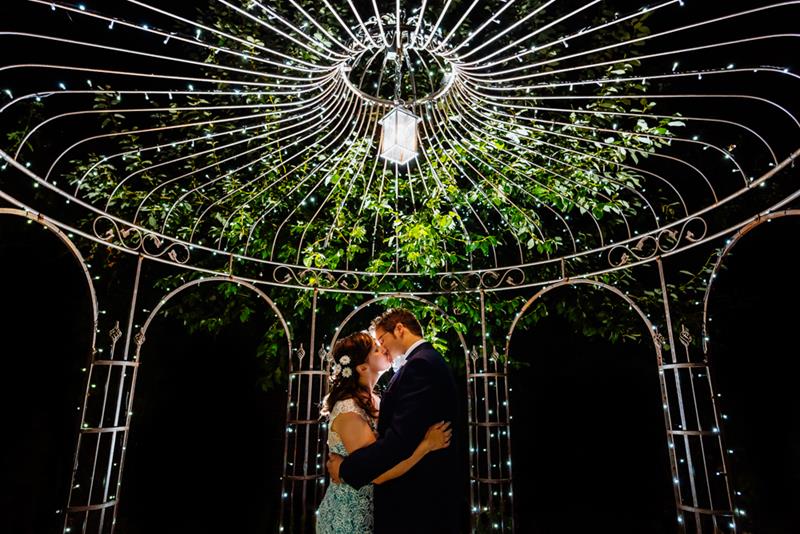 So lovely to open  the email containing this wonderful wedding, we really loved working on Emma's
"Something Blue" dress , and so pleased that she absolutely loved her experience with us  🙂
Thanks Emma for your kind words and huge massive congratulations xxxx
Emma writes
"When we got engaged, I didn't really have the first clue where to start finding a dress. I looked online and they were all so….. ivory. Nothing I saw online in any wedding dress boutique stood out; it was like swimming in a sea of white. I knew I didn't want that, but trying to find something a different colour became nigh on impossible. Sure, there were different coloured dresses; plenty of reds, champagnes and golds, but blue is my favourite colour and I knew I wanted a blue wedding dress and I knew I wouldn't find it in a regular high street boutique.
Pinterest became hell on earth. So many beautiful blue dresses, but they didn't seem to exist in the real world (well, not in the Midlands anyway). I started searching online for alternative wedding dress shops all over the UK, until I found the one shop to rule them all, less than 20 miles from home!
From the start, I knew The Couture Company was perfect. I arranged a visit and took a friend along for moral support where I met with Jo's colleague Sally. Sally was lovely and professional and as I tried on some sample dresses, we started to get an idea of what my perfect dress might look like. My friend recommended I try on a baby pink 'Cherry Blossom' sample (pink being my idea of hell!) but it became apparent that this was to be the basis of my dress, as I loved the daisy lace and it was so flattering on my top half.
After a return visit, Jo sketched out the dress, with the same daisy lace, but with a long straight skirt, small train and a pearlescent blue material replacing the baby pink and I fell in love with the design completely. I had to have it.
The whole process from start to finish was a dream. On my final fitting, I couldn't believe how beautiful I looked, and how flattering the dress was. I've always had large hips and bum and it's an area I don't like to draw too much attention to, but the dress just skimmed over my problem areas and made me look gorgeous. I couldn't believe a dress could fit so well!
When the big day arrived, everyone commented on how beautiful the dress was and how it was so ME. It really was. The Couture Company took my dream dress and made it real, and for that I will always be grateful."
These beautiful photos are courtesy  and copyright of Nicola at Daffodil Waves