Lisa and Tim were married earlier this year at the inspiring Fazeley Studios ( where we hold The Eclectic wedding Extravaganza). Their wedding had a Pirate theme, and Lisa came to us wanting an Olde worlde yet quirky gown, we loved working with Lisa on her dream dress, and I am so pleased to be able to share some of her photos with you 🙂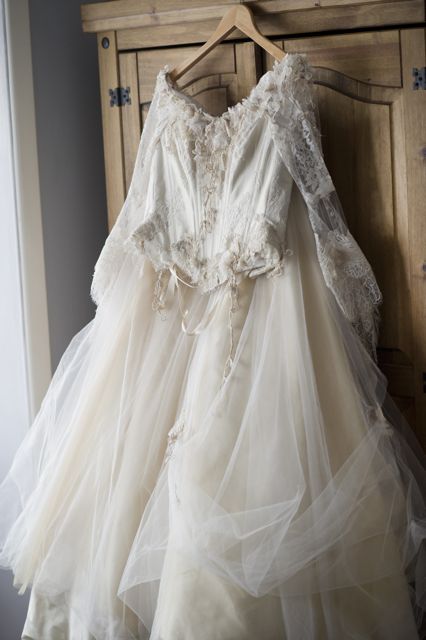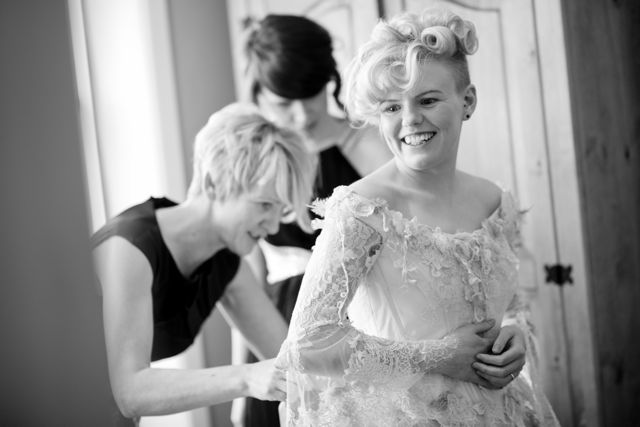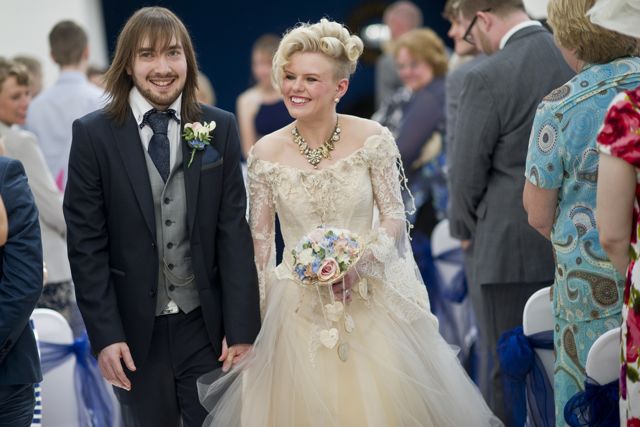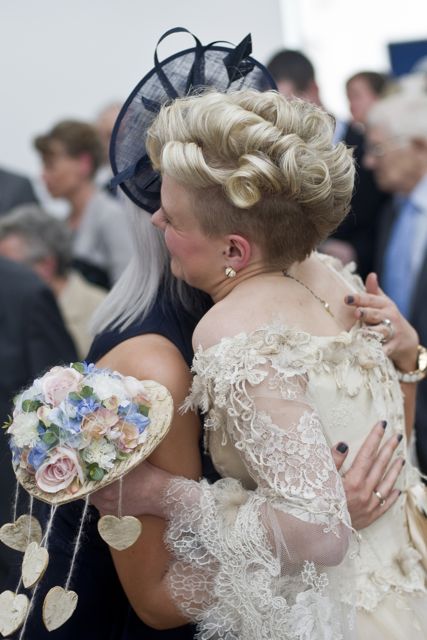 For Lisa's gown we created lots of individual embroideries inspired by skeletal leaves, fungi and feathers, trailing vines in varying hues of creams and buff colours along with hand dyeing and appliqueing french lace over a structured corset bodice to give this dress a very Olde world charm.

Thanks Lisa for your lovely sharing you photos and this lovely testimonial
"I just wanted to say a massive thank you for all your work and giving me the dress I thought I could only dream of. My experience of dress shopping in the lead up to the wedding really wasn't pleasant as being slightly alternative and not very girly everyone had their opinions and expectations of what I would be wearing so I had to get it right. It was a massive relief seeing you and your dresses at The Electric Wedding Extravaganza, It was like love at first sight when I seen the dress on display. Our theme being vintage/pirate it was perfect. I was very nervous coming for the first fitting as I'm a girl that doesn't really do dresses but you and your team made me feel so comfortable, you knew what I wanted and made all the alterations perfectly.
Everyone was amazed by the dress and said they had never seen a dress like it. Tim's reaction was the best, stunned and shocked he said I was his pirate princess and I definitely felt like one. Even when we went out to have our photos done random people came up to say how beautiful I was and compliment the dress. Thank you again, I would definitely recommend anyone looking for a dress to come and see you ladies at The Couture Company. The dresses are to die for and such value for money.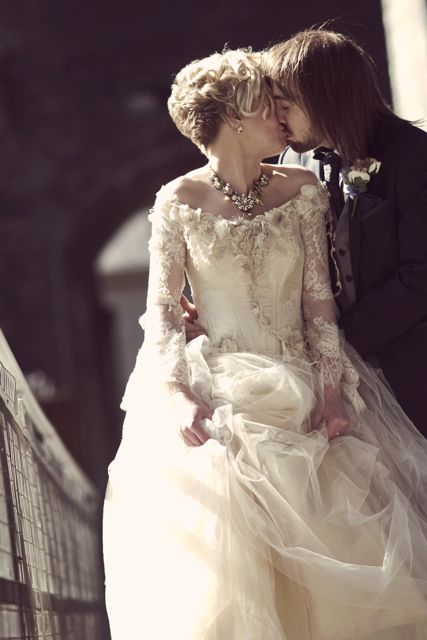 Photographs copyright of Paul Willetts Photography
Thanks Paul