Sorry its been a while since I last posted , but things have been mega busy finishing all our summer wedding dresses, we have had some amazing brides and who have got some awesome gowns, I cannot wait to show you the photos when they come in !!!
First of all we have our lovely Lauren, Lauren was married earlier in the year, and we had the pleasure of creating her gown and accessories, as well as a fascinator for her Mum, who travelled down from Scotland for all of Laurens fittings…what a Mum!!!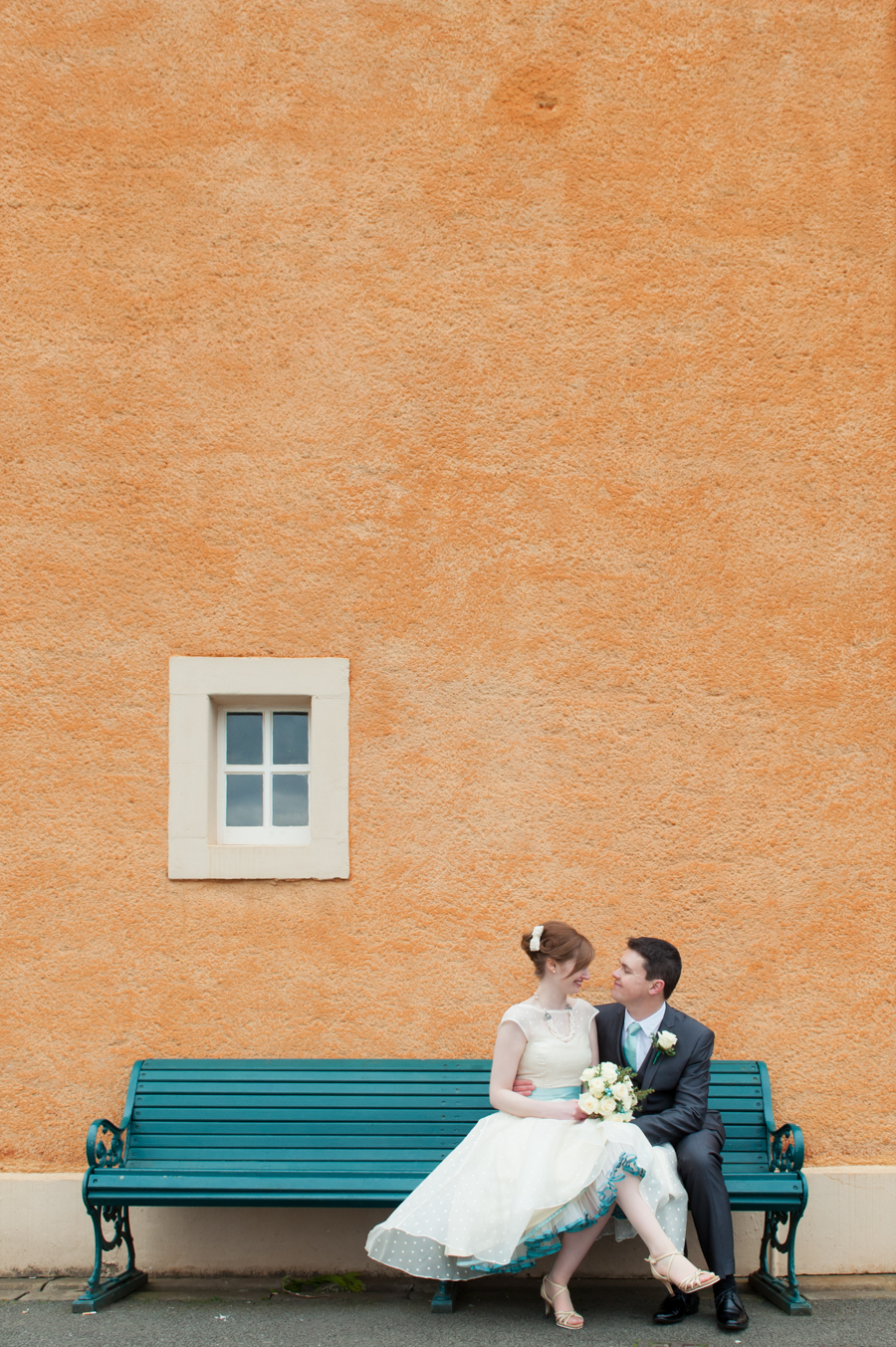 Lauren wanted a very vinatge feel to her gown, so we chose a gorgeous buttery cream silk to go underneath the Ivory polkadot silk organza,, the dress was highlighted on the sash , bow and petticoat binding with 2 gorgeous tones of teal and turquoise silk. The colours suited Lauren perfectly!!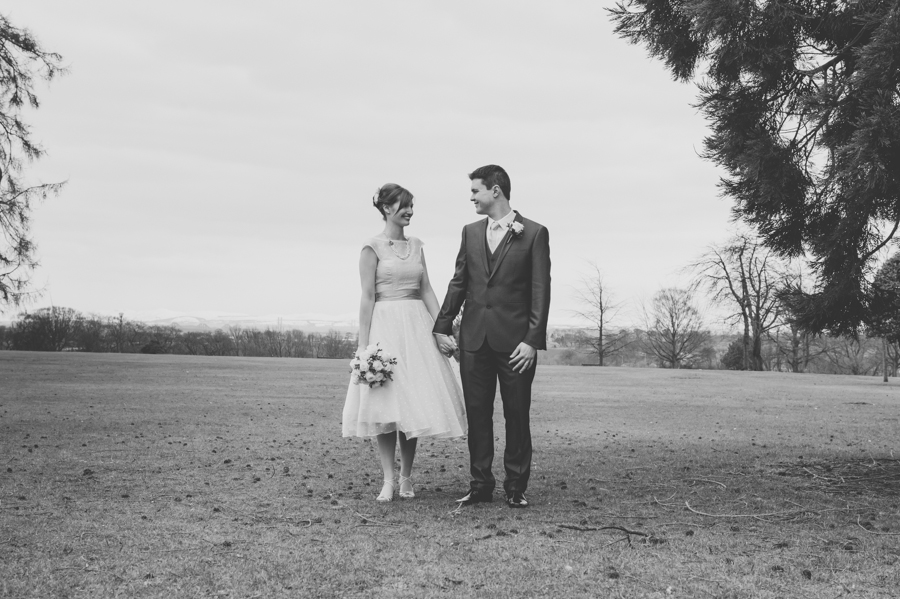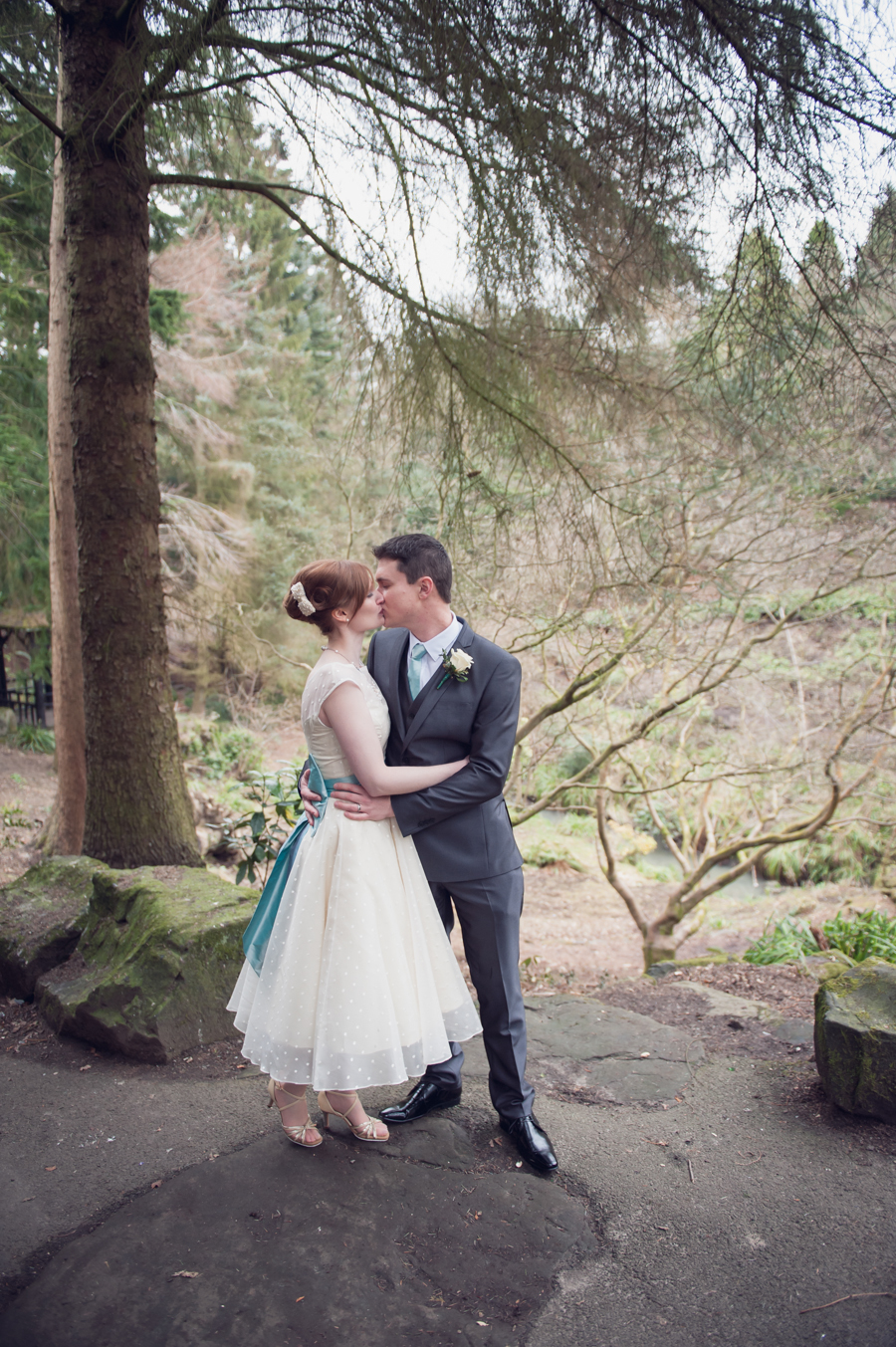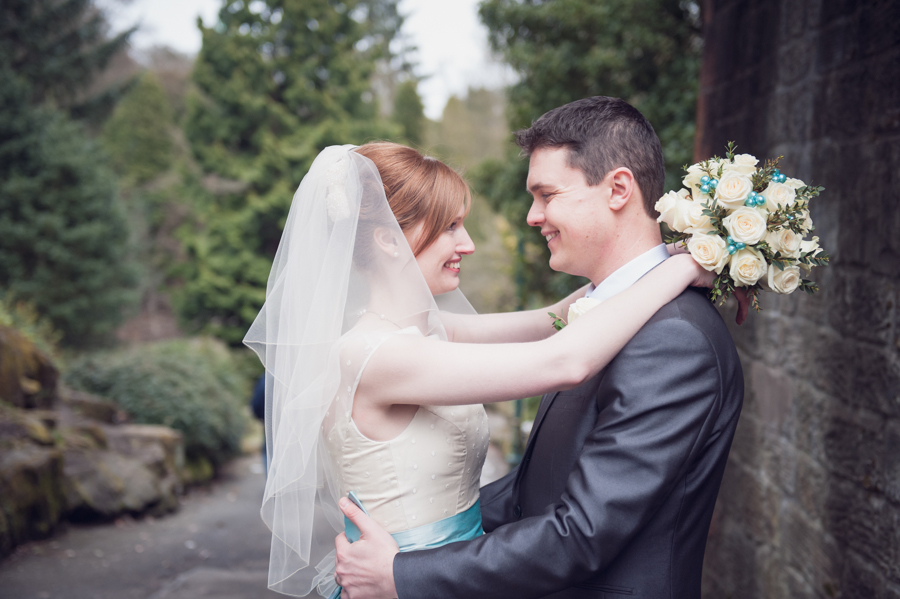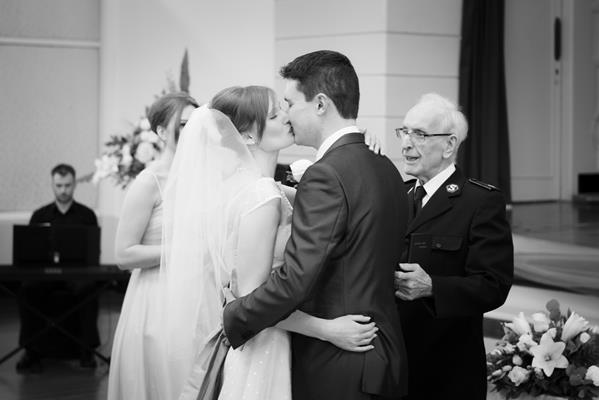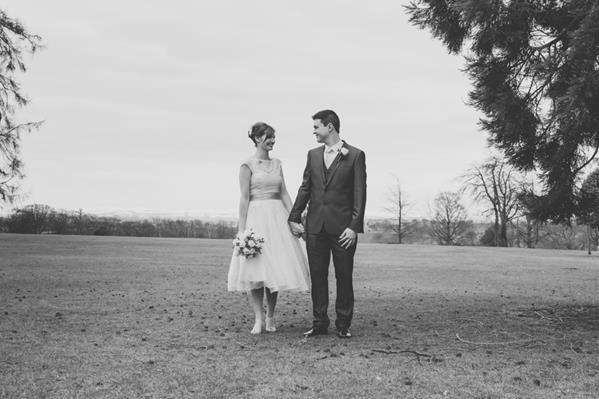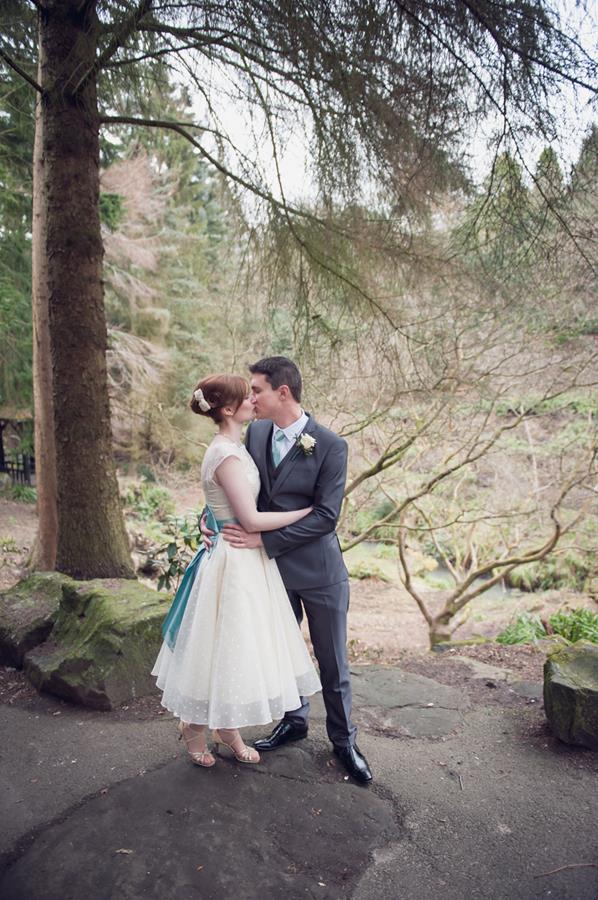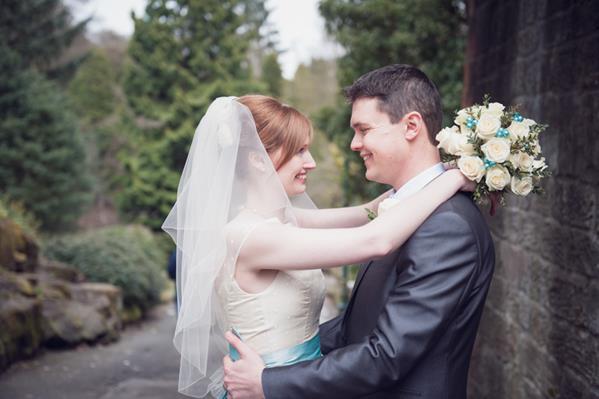 Lauren wrote " My first experience of wedding dress shopping was not great as no one seemed to get what I was looking for.  After explaining I wanted a short 50s/60s style dress, I was totally confused when some assistants kept showing me long dresses.  Everything changed when I met Jo and tried on lots of beautiful dresses at the Couture Company!  With so many bespoke designs on offer, I was spoilt for choice but after speaking to Jo, it was easy to create something totally individual and special. 
 I loved choosing the fabrics and colours for my dress.  My favourite colour teal had to feature somewhere.  One of the most fun parts was trying on the mock up dress-I actually quite liked mine even though it was made of random colours and fabrics.  The mock up fitting was really helpful and it's a brilliant way to get an idea of what the final dress will look like.  
I remember seeing my actual wedding dress for the first time-it was amazing!  My dream dress had come to life and it was just perfect.
My dress was very well admired on my big day and I'm still getting compliments about it now.  The hand made accessories and jewellery from the Couture Company also completed the look.
I really can not thank Jo and her team enough for making my dress so gorgeous and unique.
 Thanks Jo-I LOVE MY DRESS "
Thanks Lauren, your testimonial means a great deal to our team 🙂 xx Wishing you all the best for an awesome future!!
Photographs copyright of Mack Photography