What bright and colourful treat we have for you today! We loved making this dress for Kalpana, and love the pops of pink and turquoise !!
Congratulations Guys, You look awesome xxx
 Thanks also to Kalpana for putting her experience down and this lovely testimonial! xx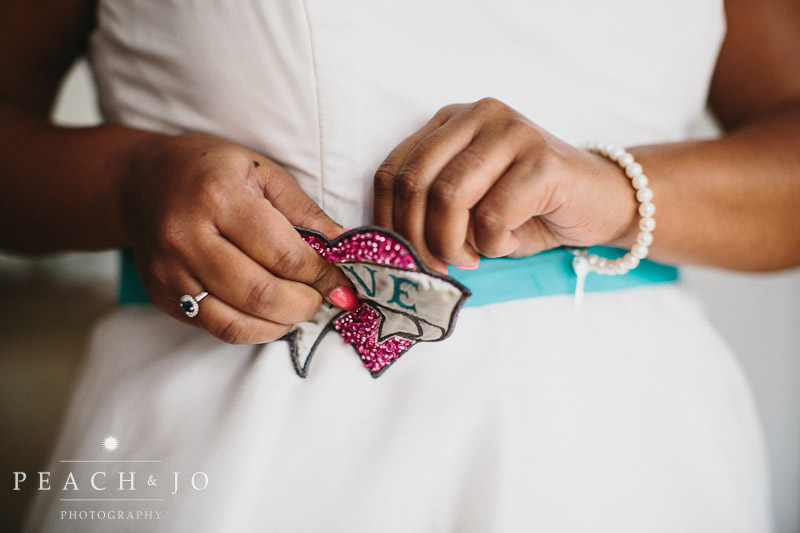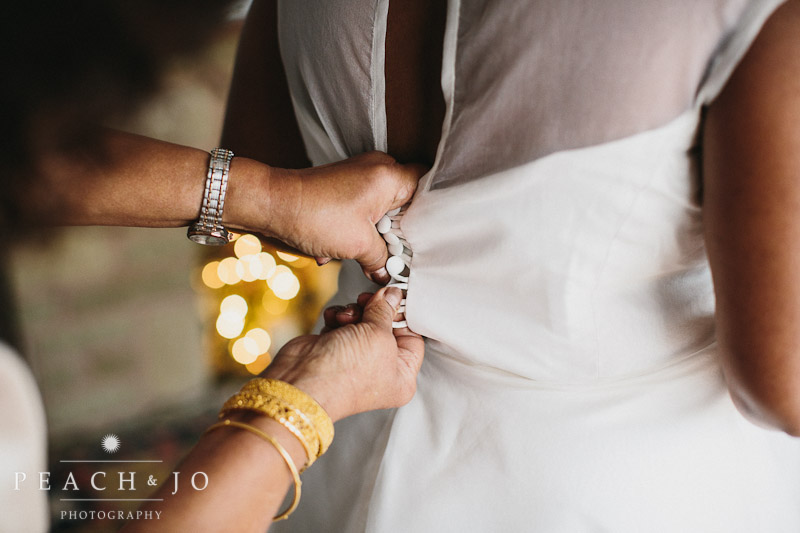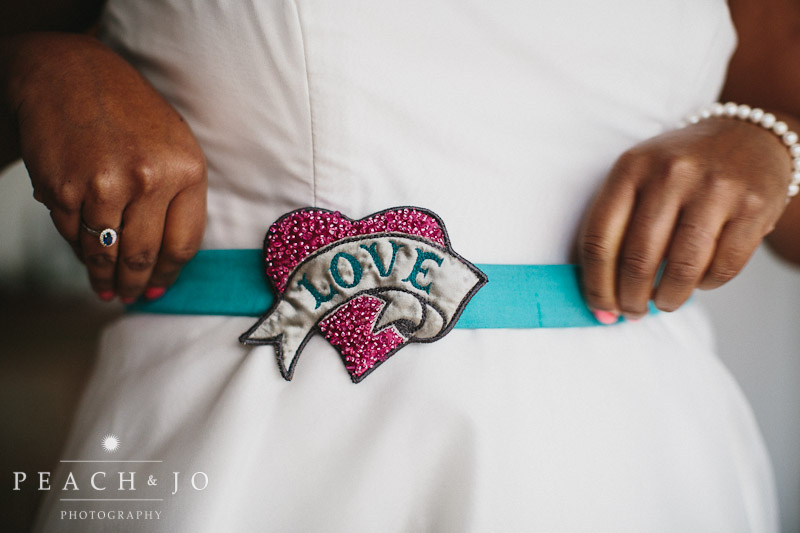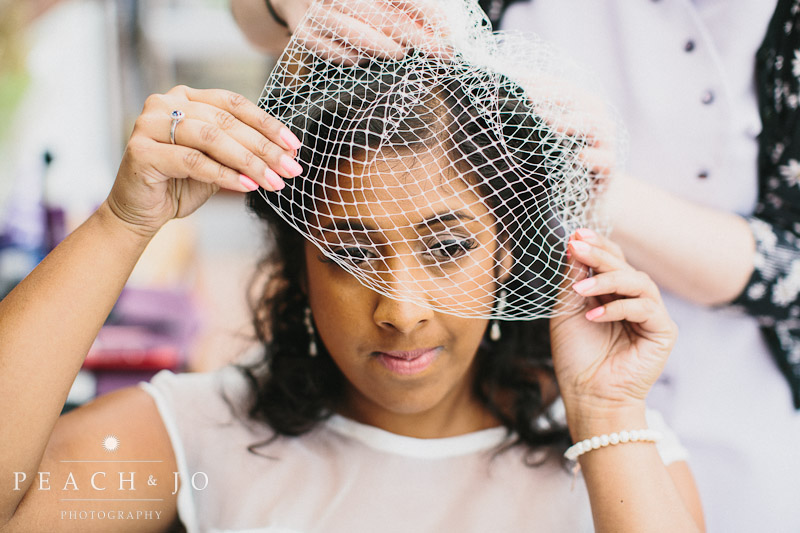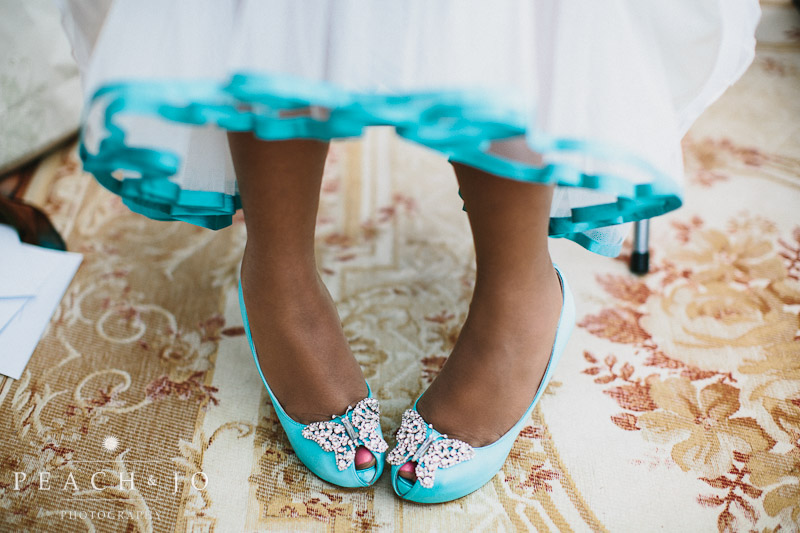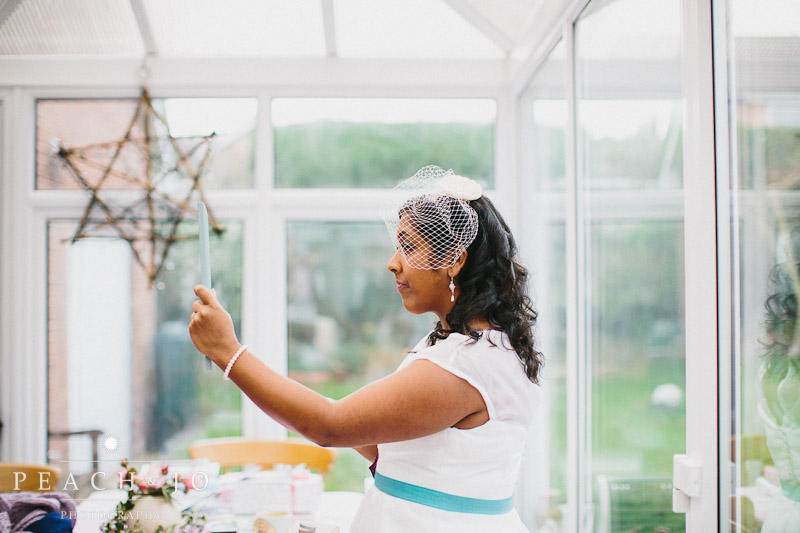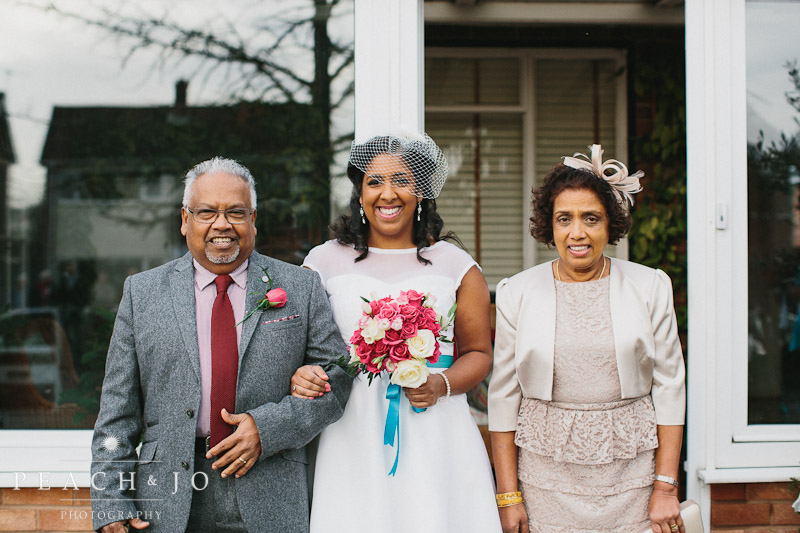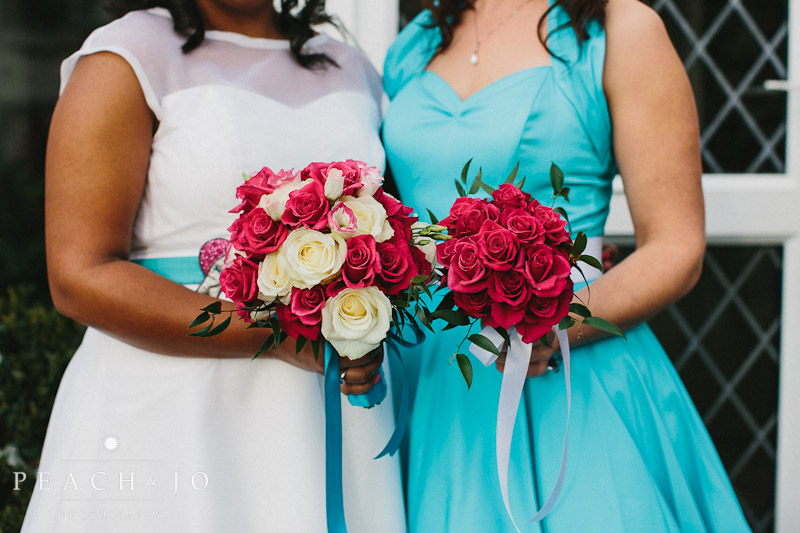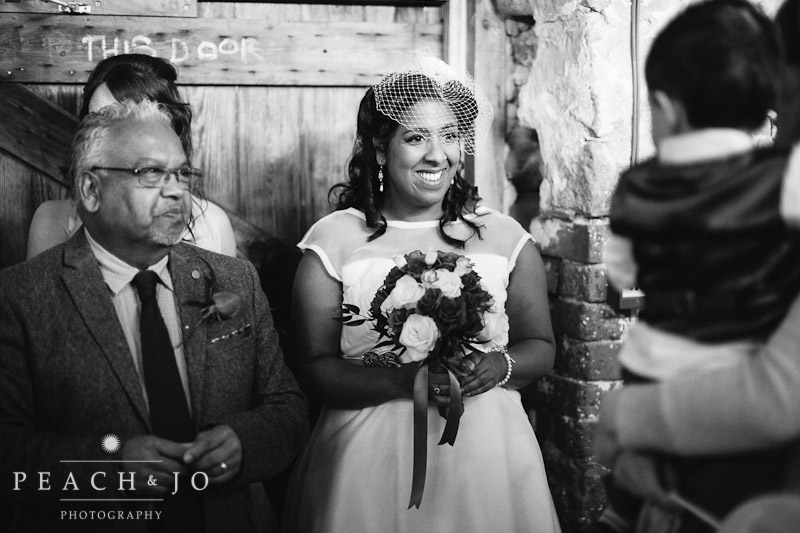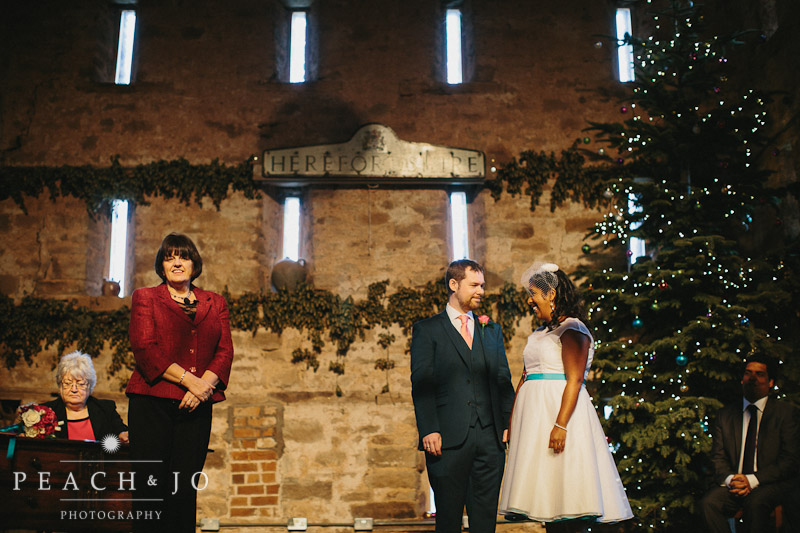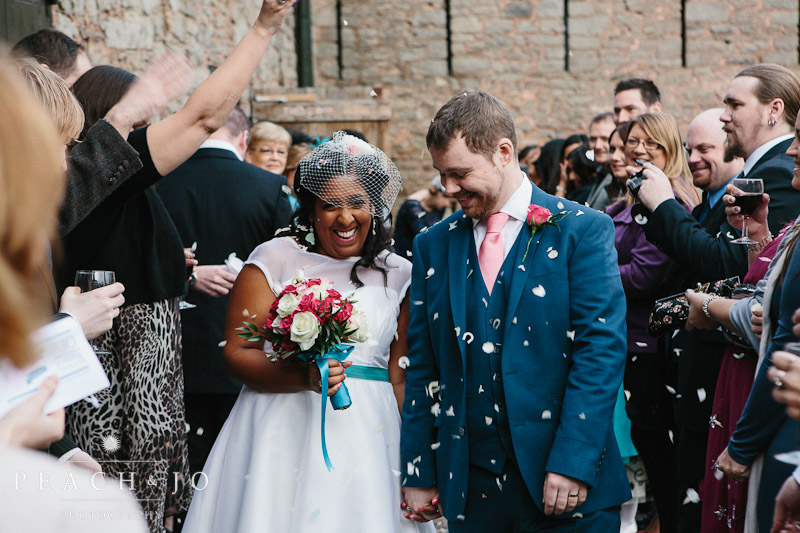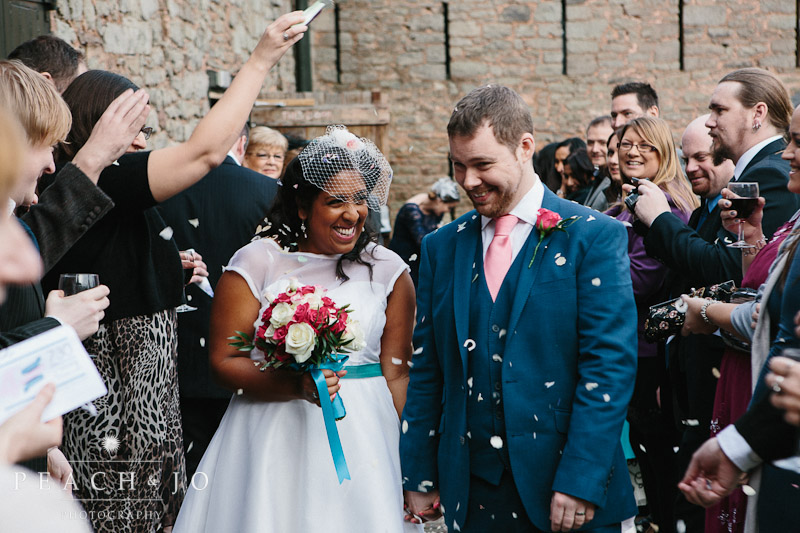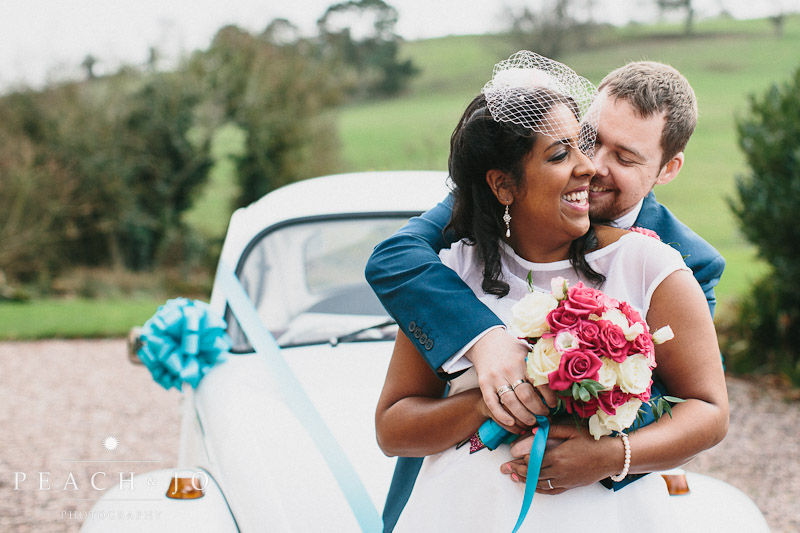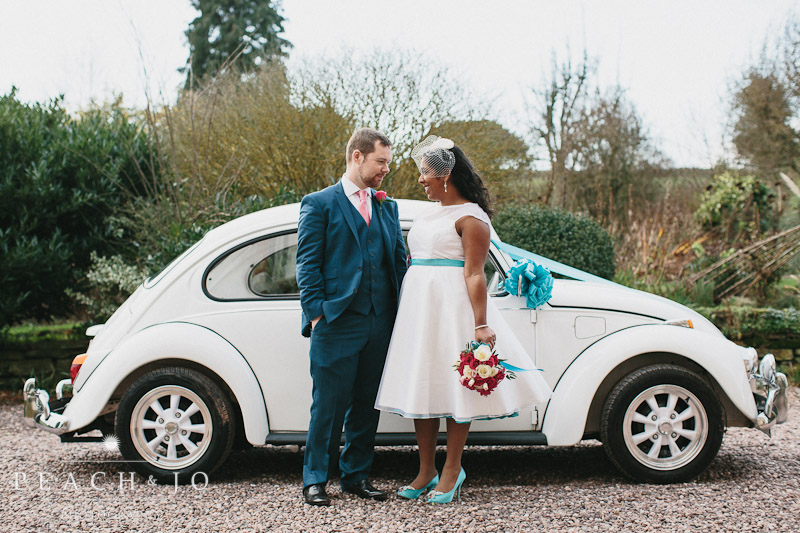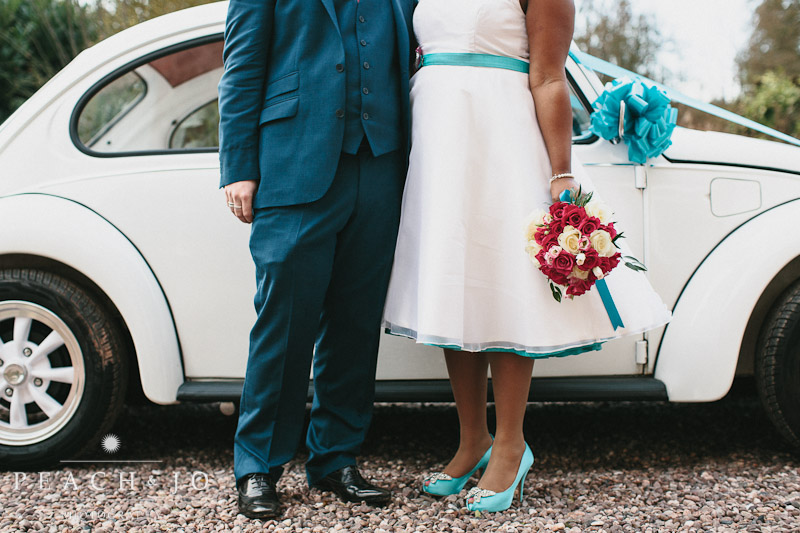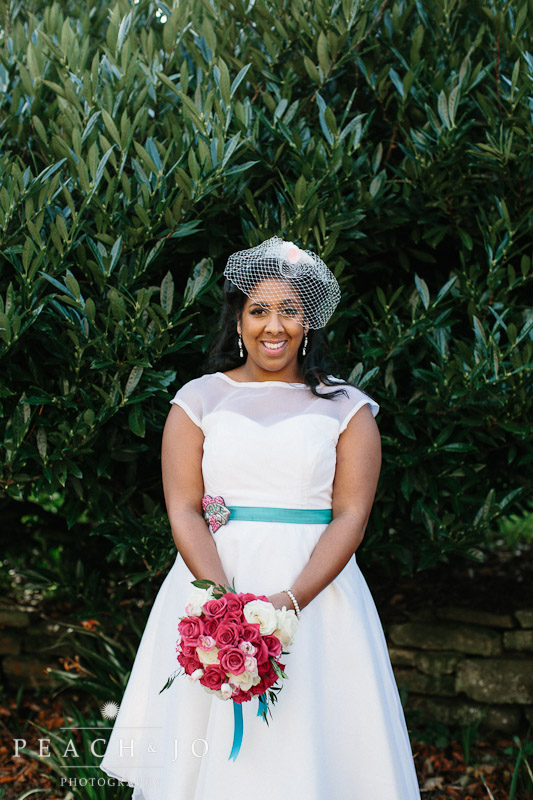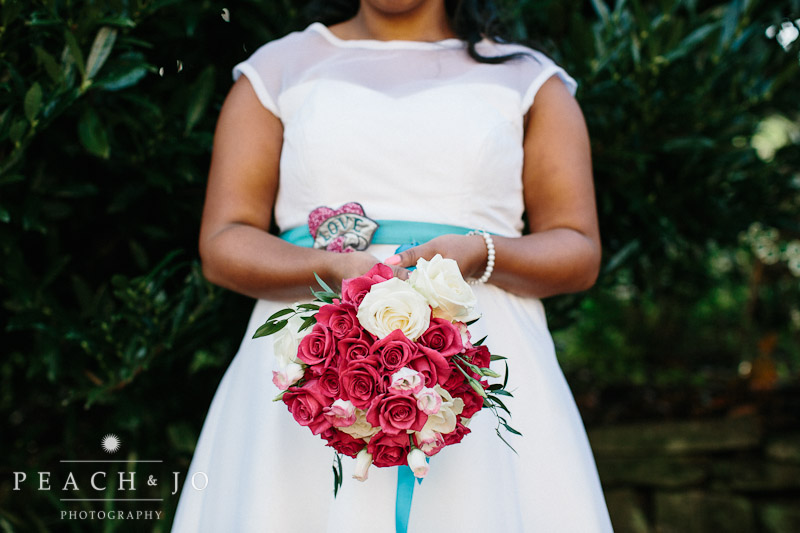 "Matt and I got engaged in February 2013 and a month later we headed to EWE  in Birmingham, but I knew long before that I didn't want a traditional long ivory wedding dress.
When I was about 13 I went to visit my grandparents in Sri Lanka. On their wall was a black and white wedding photo of my Grandma's brother's wedding. My Great Uncle Henry married an Irish woman, my Aunty Moira in the 1950s. Her wedding dress was a fabulous 1950s number. I knew that would be the style of dress I would want when I got married.
When I went to see Jo, her collection of dress was incredible but I knew exactly what I wanted. And I can remember Jo furiously doodling my dress as I was speaking! It was great to meet Jo who was so open to designing any kind of dress and will literally create the dress of your dreams.
I had bought a pair of aqua marine Aruna Seth designer shoes the year before so I also  knew I wanted a blue waisted belt and blue petticoat to match them.
Every dress fitting I attended, I slowly saw my dress come to life.  It was incredible seeing it transform from beginning to end. Jo was really helpful and we discussed my dress in every detail, even down to my gorgeous beaded "Love" motif on my belt. I had so many compliments on the day to my retro look!
It was a  month before our wedding my Aunty Moira told me her petticoat under her wedding dress was also blue…I had no idea!
I loved every moment of styling myself for our wedding day and I was so pleased with the final result. And what was also special was choosing a Brummie supplier for our wedding, as Matt and I have lived in Birmingham for the last 15 years."
 All these fab photos are copyright and with thanks to Peach & Jo Photography