Our gorgeous bride Ruth was married to her beau Pete this spring, we love working with brides like Ruth, she was enthusiastic,open-minded, unconventional and above all bloody lovely!!
Below is their story and a fab testimonial in Ruth's words:-
"Pete and I got engaged under the Northern Lights in November 2012. We are not particularly romantic as a couple so it was 5 1/2 years of romance crammed into 1 freezing but incredible moment. Within a month, we had booked our venue: The Ashes in Endon, Staffordshire.
I am a real planner by nature so it didn't take me long to start looking for a wedding dress.
Early on, I decided that that I would, ideally, like to be able to wear my dress again. My reasoning being that as it would be most beautiful dress I ever own, why let it languish in the loft?
At 6 foot tall with a long torso as well as long limbs, I often struggle with high street sizing.
I tried a few traditional, long ivory dresses and I didn't feel myself. I thought I looked a bit like a Greek column! I also discovered that ivory really doesn't suit my skin tone.
Through Internet research, I found Jo at The Couture Company. I loved the 1950's style dresses on her website so with Mum in tow, I paid her a visit. It didn't take me long to realise I had found my wedding dressmaker. I tried on several gorgeous frocks, was briefly tempted by a long red slinky number but decided on a silver silk tea length dress with petticoats. Jo is incredibly patient. She was not pushy as I deliberated and did not mind when I later changed my mind and altered my design. We tweaked the design, added a grey lace overlay and cap sleeves. Jo also gave me advise on hair styling and accessories. She encouraged my insane DIY project of gluing 5000 crystals onto a pair of cheap satin wedding shoes. They were worth it!
I loved watching my dress take shape with each visit to the Custard Factory. The finished product was everything I imagined and more. My dress is elegant, with a vintage vibe. The colour is bridal without being traditional and it is adaptable enough to wear again. It fitted like a glove. Like a lot of women, I am not especially confident about my appearance but I can truly say that on my wedding day, with my hair styled and my make-up on, I felt beautiful.
Best of all, I was comfortable. I was able to gorge myself on sausages, tarte au citron and fizzy wine during our wedding breakfast and still breathe. In the evening, out came the contact lenses, on went the glasses and the heels were swapped for converse. I spent all evening on the dance floor. We had the most amazing day and it was so much fun. My dress had so many complements. Our guests thought it was unique and totally 'me'. It has survived the day in immaculate condition and I cannot wait to be invited to a fancy event so I can wear it again.
I cannot recommend the Couture Company enough. I loved the thrill of having a dress custom made for me and seeing my vague ideas distilled into first a sketch and then a beautiful dress. Thank you Jo and your hard working team!! xx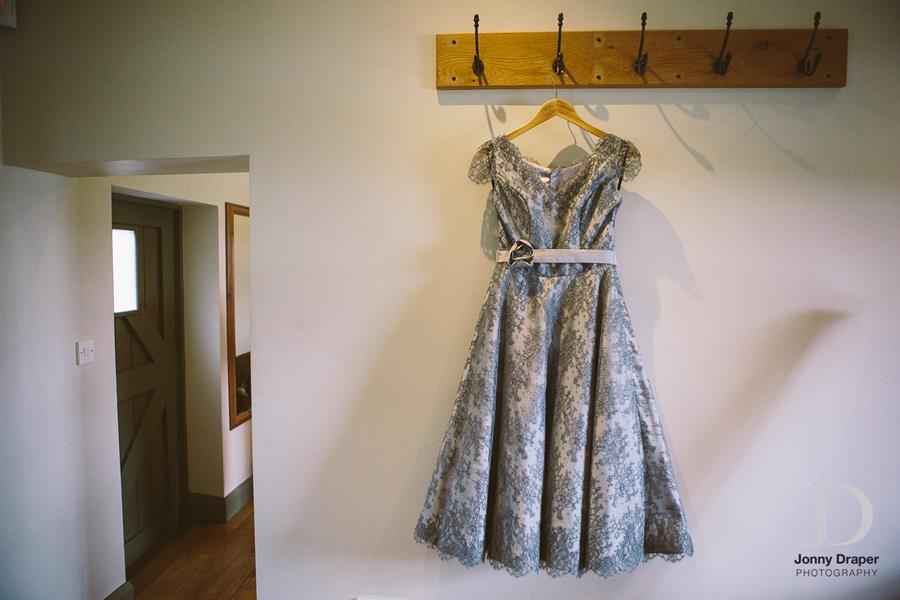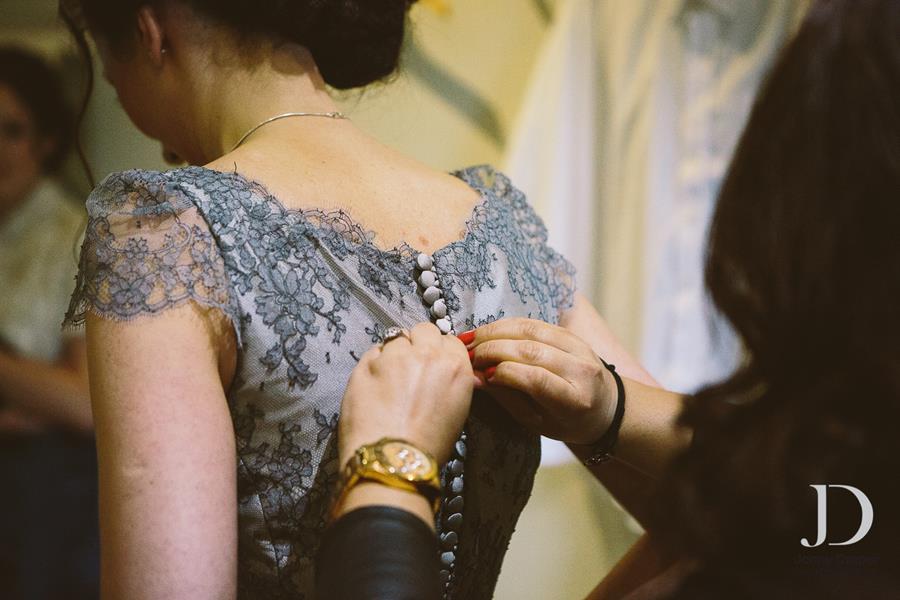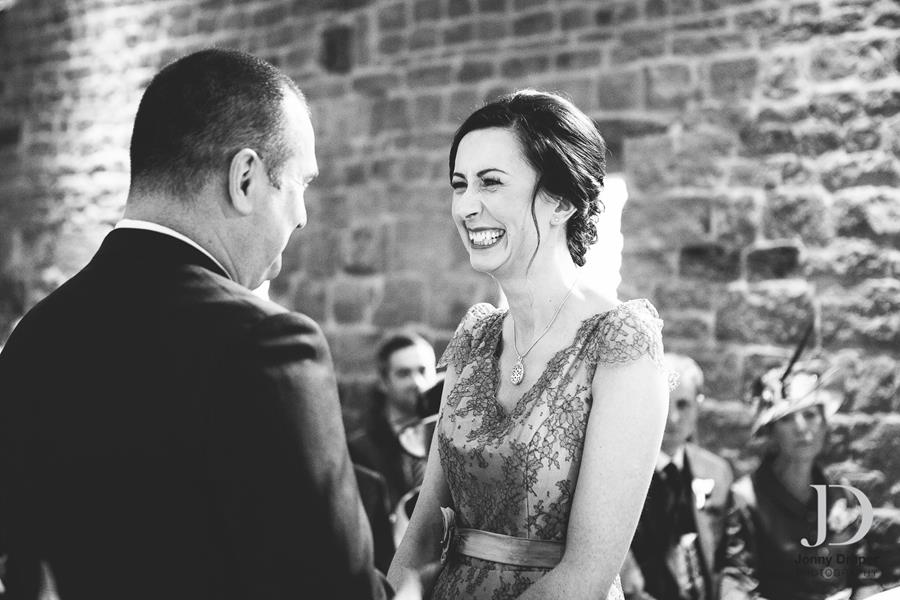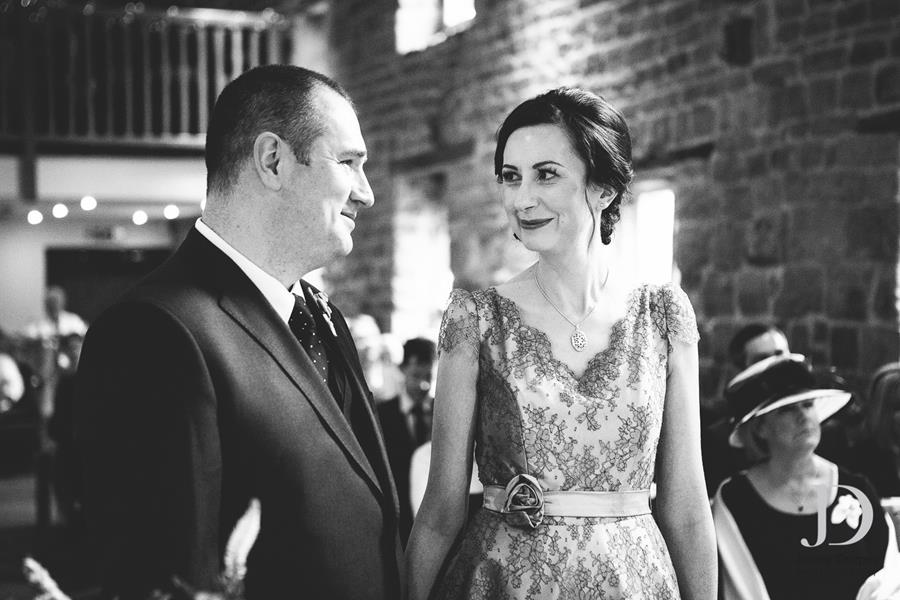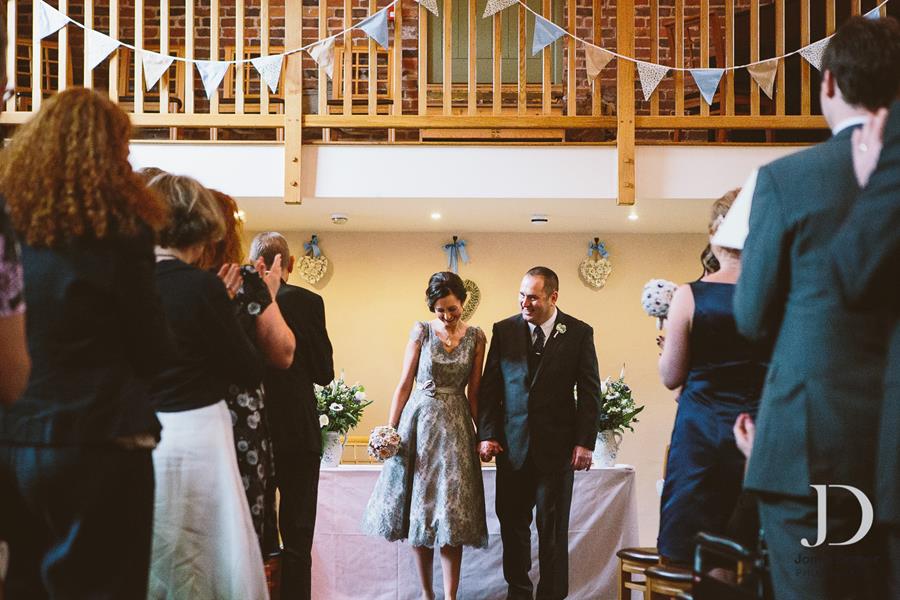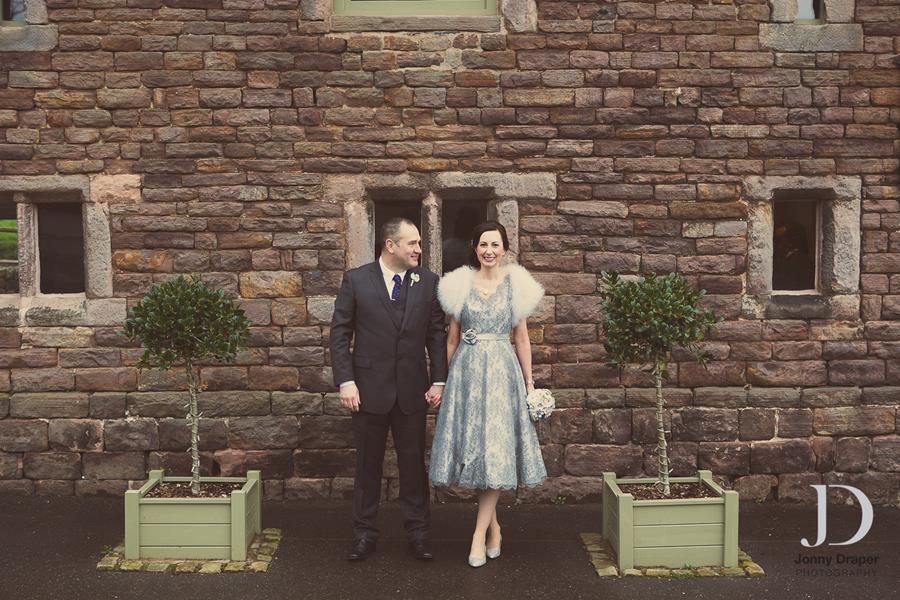 Thanks to Ruth for this lovely testimonial too "I wanted to say a massive thank you to you and your team for making my beautiful wedding dress. When I started looking for a dress, I was 100% sure I did not want a long white / ivory strapless dress. I knew it would not suit me. I wanted a dress that was 'me', worked with my skin tone and I wanted a dress that I would be able to wear again.
You absolutely fulfilled this brief. You also were brilliant when I changed my mind about the design and decided to go with a lace overlay. I am so pleased I did. My dress is unique, fits like a glove and has a vintage vibe. My favourite parts are the buttons up the back and the little cap sleeves. Most importantly, on our wedding day, I was comfortable all night. I had room to eat sausages and drink fizzy wine, clamber through daffodils in my wellies to get some beautiful photographs and dance. I had so many compliments on my dress and how 'me' it is. Pete and I had the most perfect wedding day so thank you so much."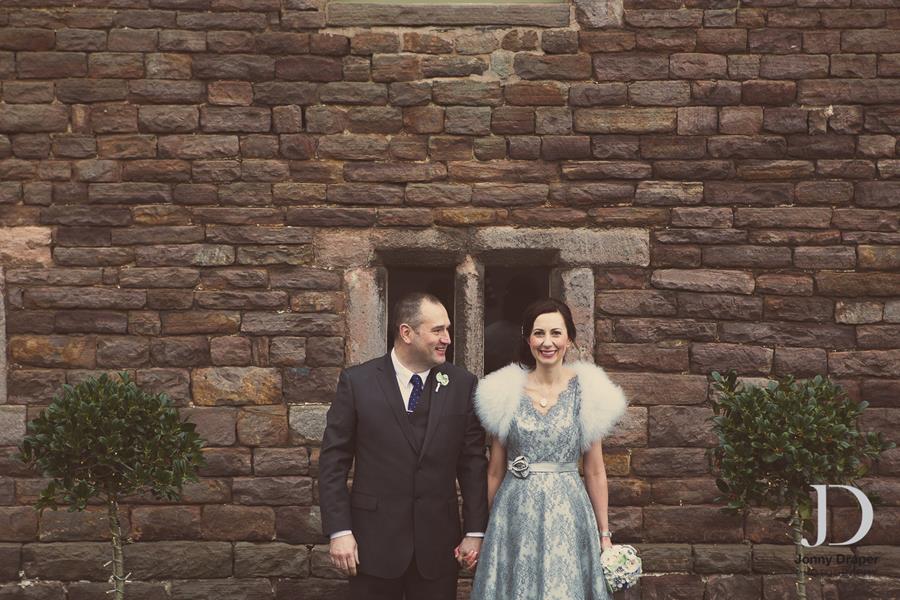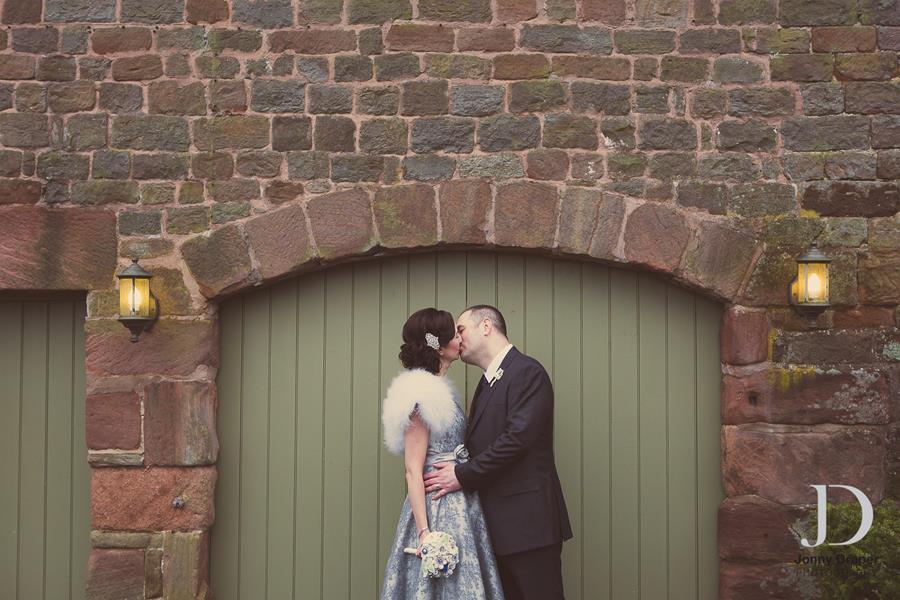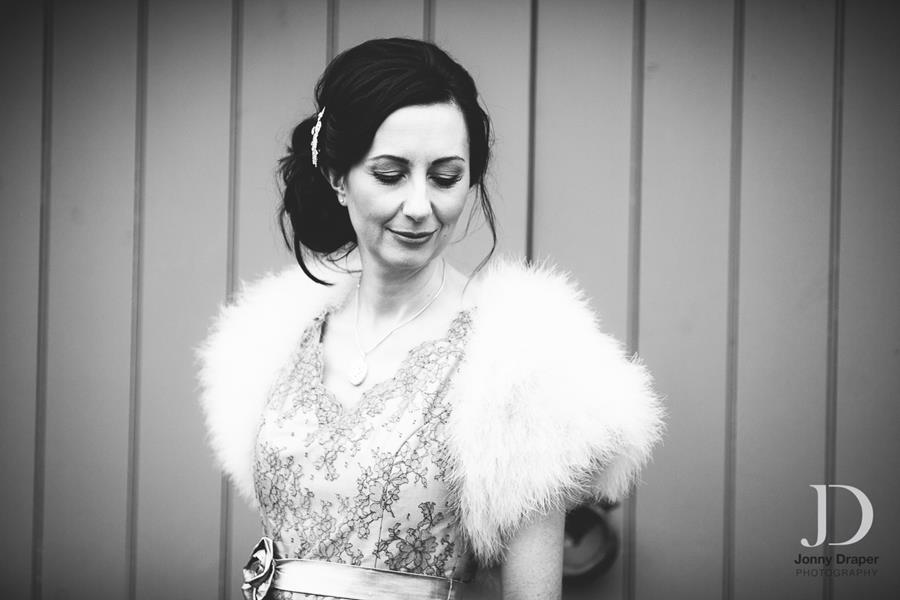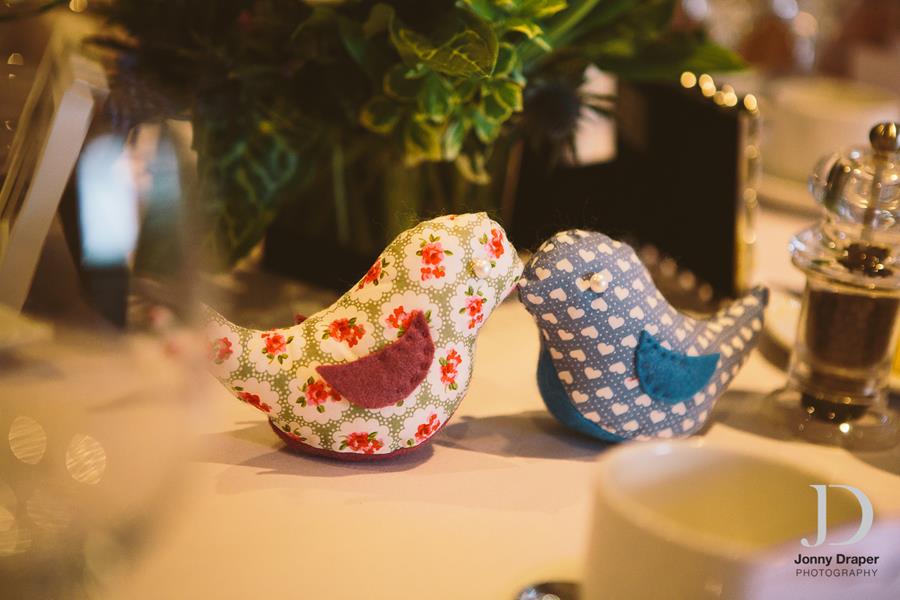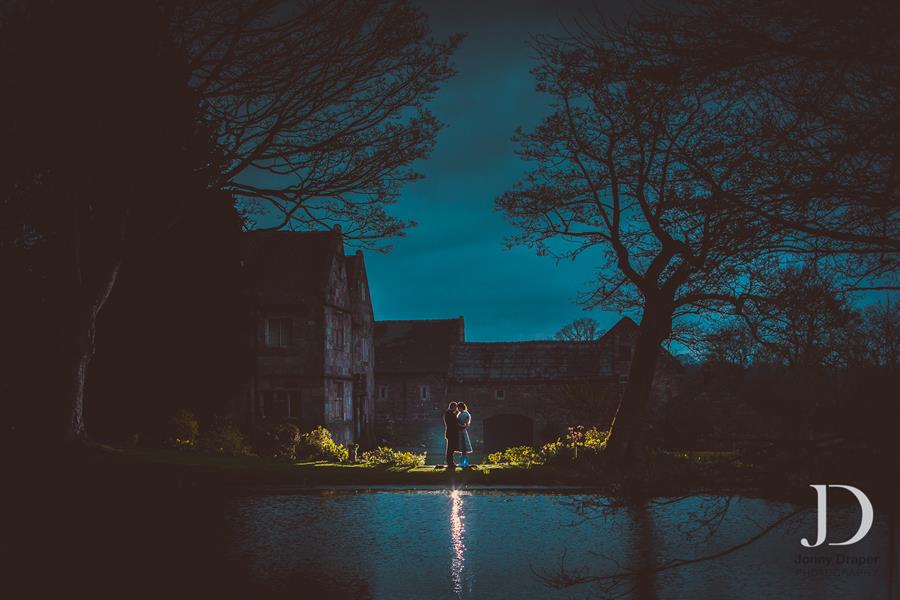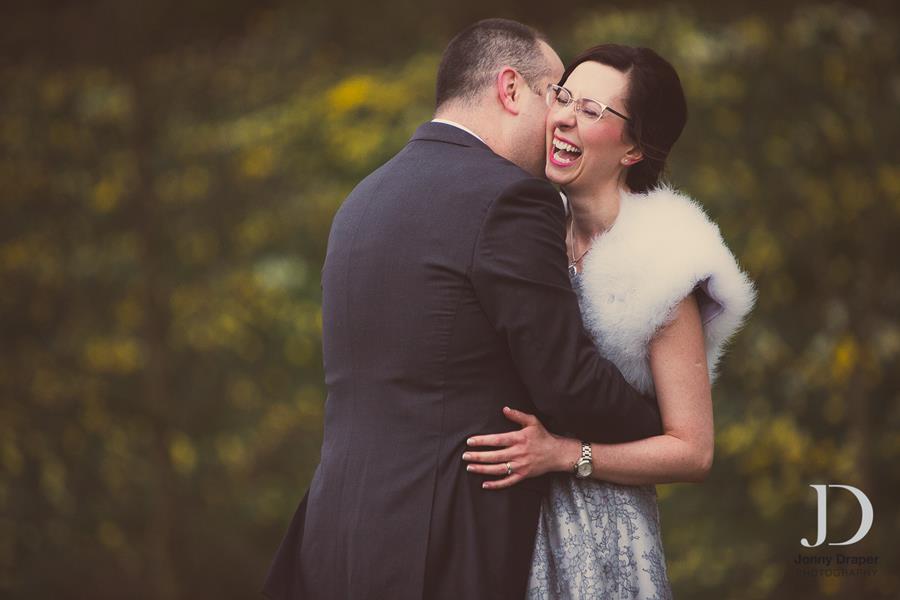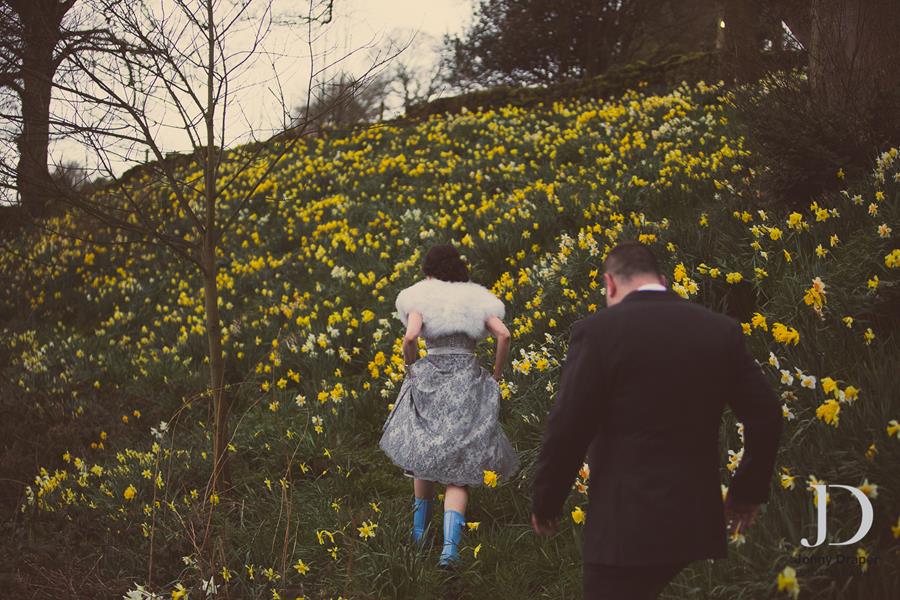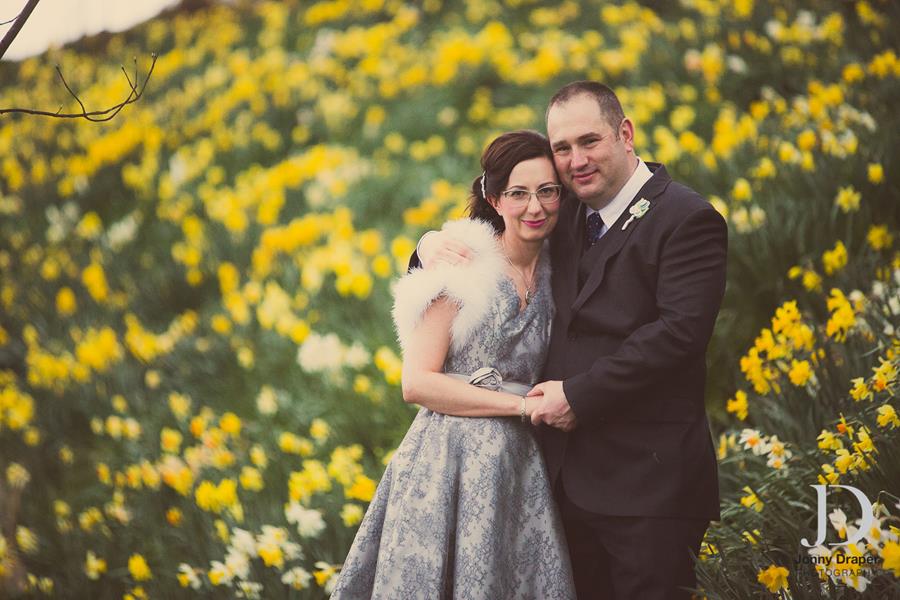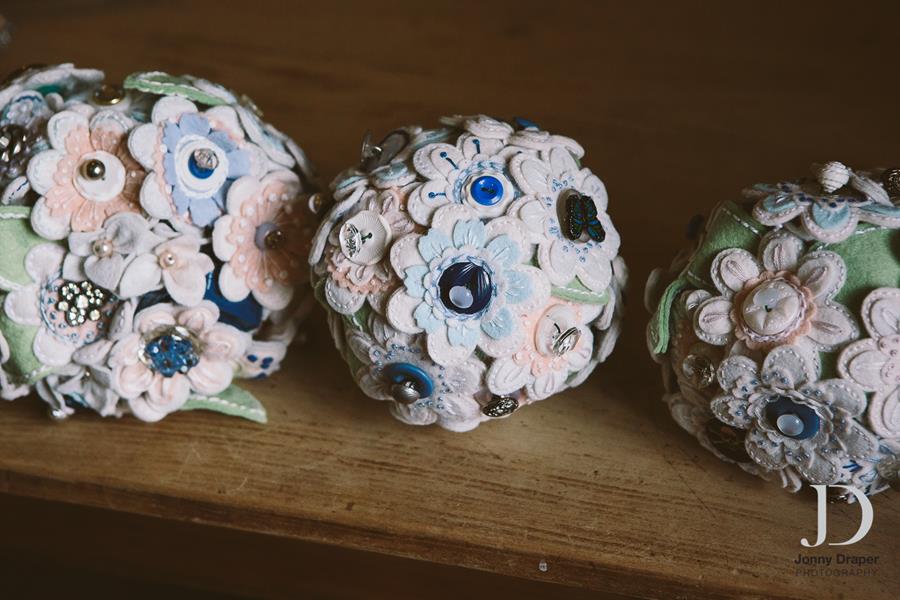 These wonderful images are copyright of Jonny Draper