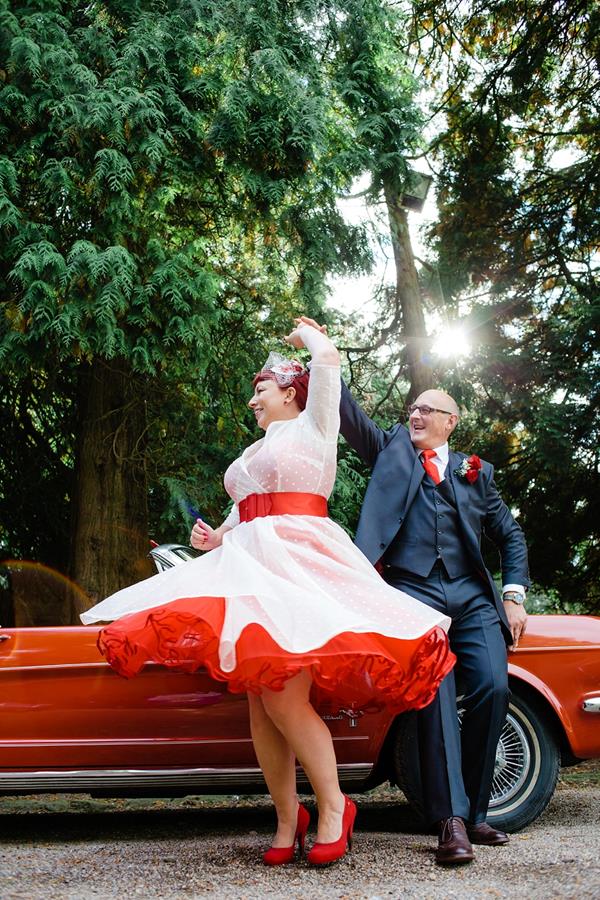 We have known the lovely Julia for a while as she works with the awesome  girls at The Vintage salon, just down the hall from us in The Custard Factory, so ever since Julia said she was getting married we were looking forward to making her gown, as she rocks the vintage  look and we just knew a 50's style dress would be the perfect one for her… I am sure you will agree she looks bloody awesome in her polka dot ensemble, and we loved adding the headress as the finishing touch!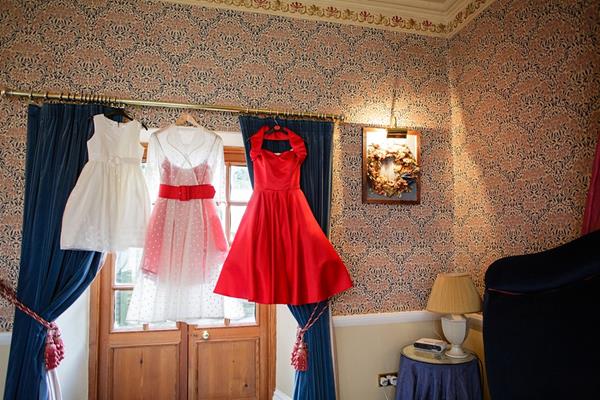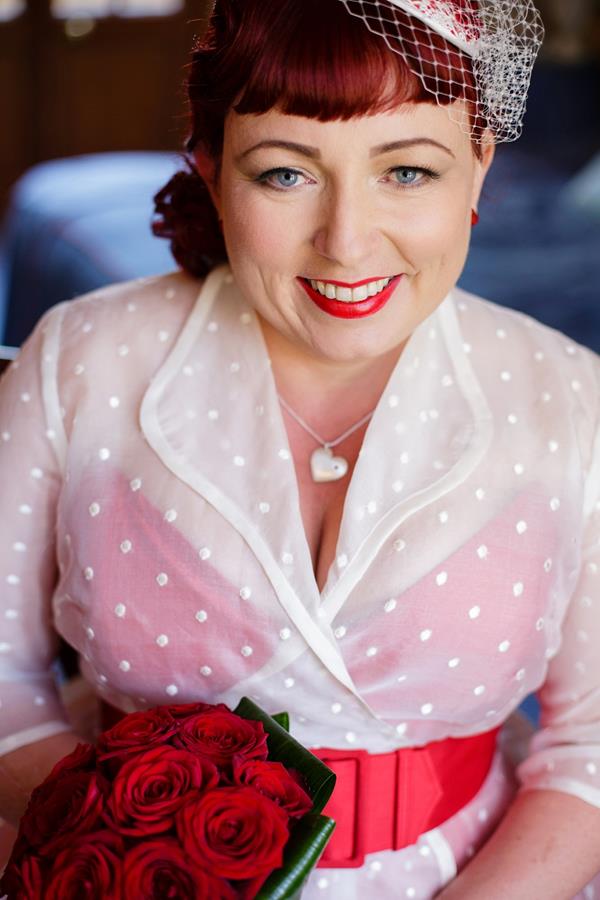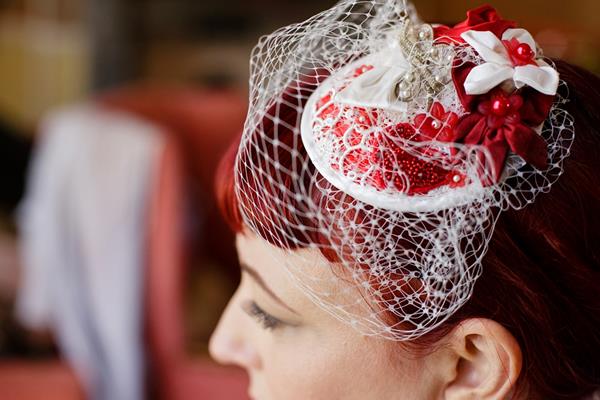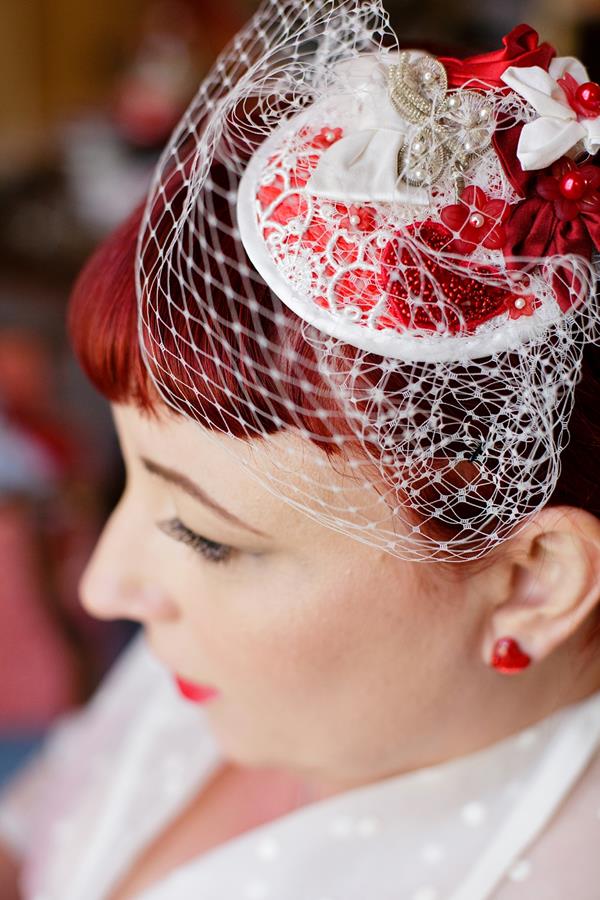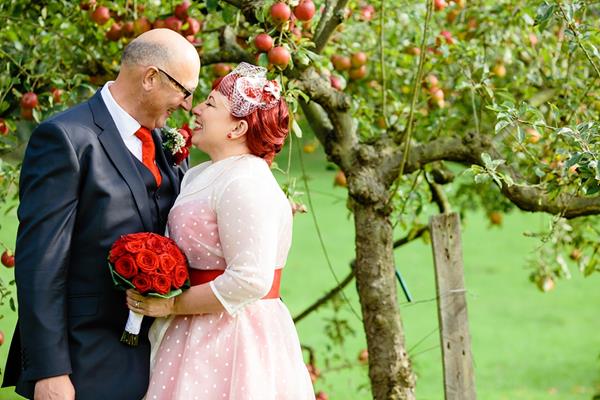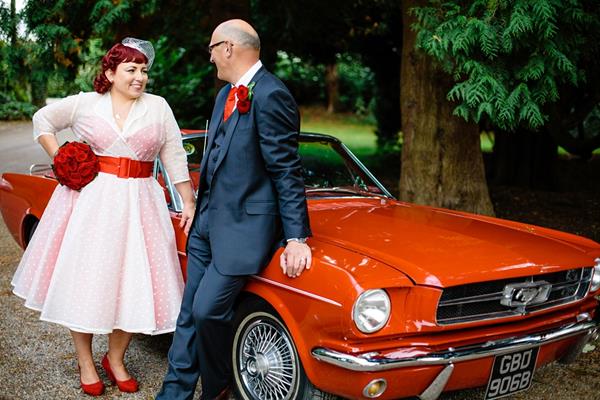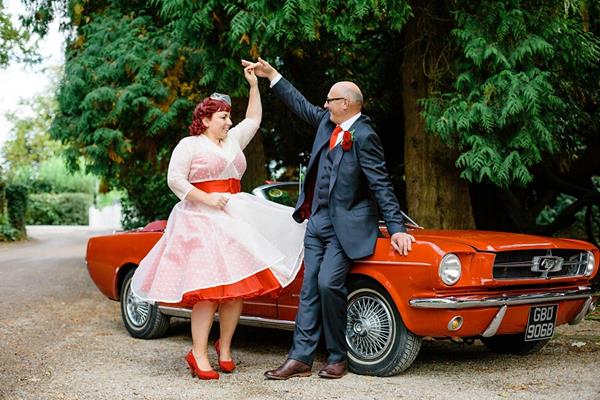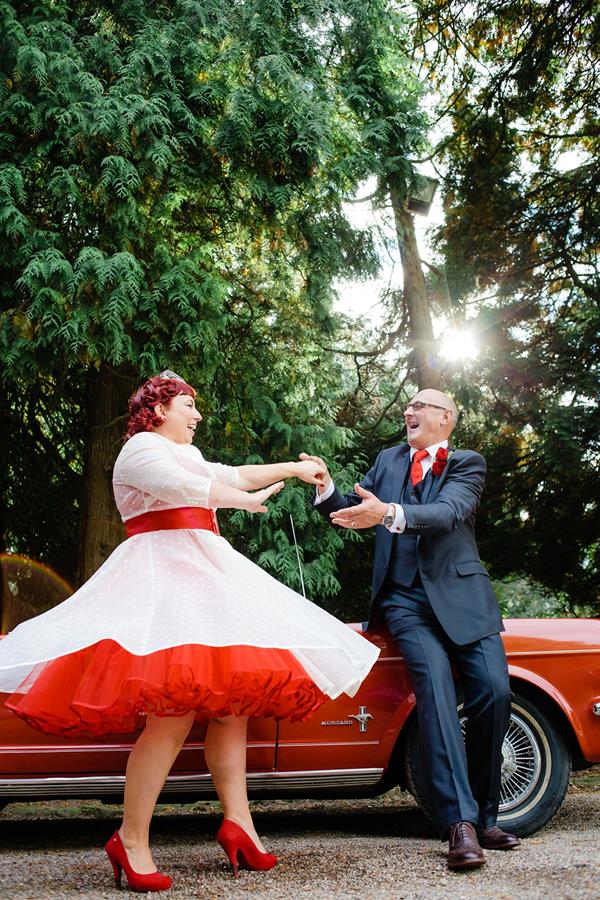 Julia, Thanks for choosing us and Thanks for this lovely testimonial xx
"I knew when the time came to look for my wedding dress, that a "normal" wedding dress shop wouldn't be my first choice, but I visited a couple just to confirm!  Working just a couple of doors down from The Couture Company certainly spoilt me.  The gorgeous designs which I had already come across through photoshoots for work and looking through the window were just fantastic and none of the ones I tried on before visiting Jo lived up to what I'd already seen.  I should have saved time and gone straight to visit Jo!
Jo knew exactly what would suit my figure, but patiently listened to my thoughts and the initial designs and pictures I sent were interpreted into a dress that was unique.  It fitted perfectly both my figure and my style and I loved it and I had so many compliments on the day and since."
Hair and make up by Le Keux Events
Photos with thanks and copyright of Tux and Tales Photography