Absolutely thrilled this week to have these awesome photographs by Chris Barber from Emily's wedding!!!
We loved working with Emily on her wedding dress in creating something that was totally her!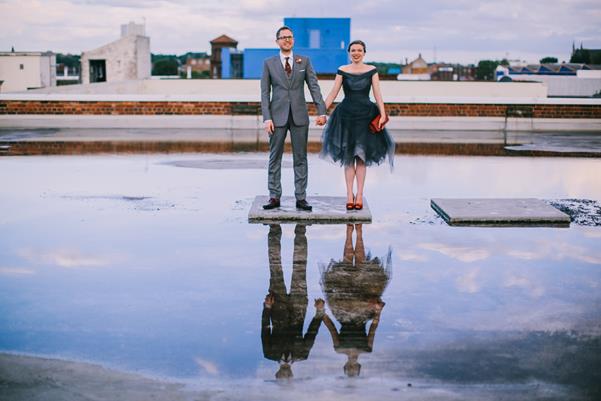 We were really blown away by her wonderful testimonial
" I originally tried to find a dress on the high street, but after a couple of shopping trips I couldn't find anything that felt special enough for my wedding day. 'That's it', I thought, 'I'm going to have to go to a proper wedding dress shop'. This was something I was dreading. I knew I didn't want to wear white and wasn't sure if I would feel myself in a traditional gown. Where was I going to find a dress that was unique, comfortable and reflected my personality?
Then, I remembered I had seen the Couture Company at the EWE wedding fair and liked the fact that they championed brides of all shapes and sizes and could cater for a wide range of style preferences. I made an appointment… and I'm so glad I did – as soon as I stepped inside the studio I knew I didn't have to shop anymore, I had found what I was looking for! I told Jo my ideas and before I knew it she had drawn a beautiful little sketch of my dress. It was all very exciting.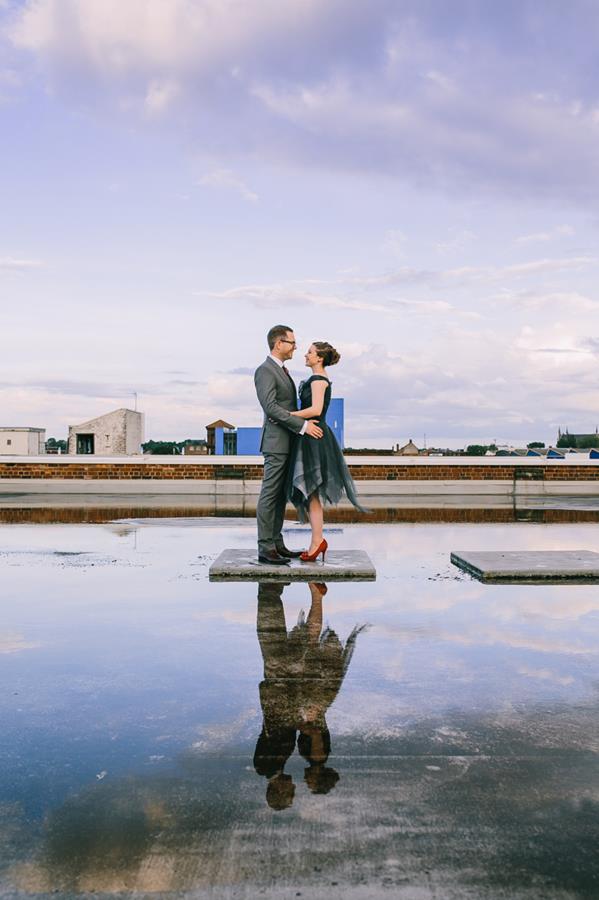 However, my favourite experience was the second fitting when I got to try my dress on for the first time. I felt the skirt was a bit too long, so I picked up the material in a haphazard way and said, 'Oh I quite like it when it looks messy'. Jo told me not to move and immediately started pinning and cutting – with me still in the dress! It was such a spontaneous moment and it was fantastic to be a part of the creative process like that. And, the end result? I couldn't have asked for more – it was absolutely wonderful!
I think Jo and her team played a big part in the fact that I felt just like myself on my wedding day. I didn't have to worry about the dress as I knew every inch had been carefully crafted. As we got married near the Couture Company studio we were even able to pop in on the day and thank Jo in person. It was lovely to surprise her and allow her to see her work in all its glory!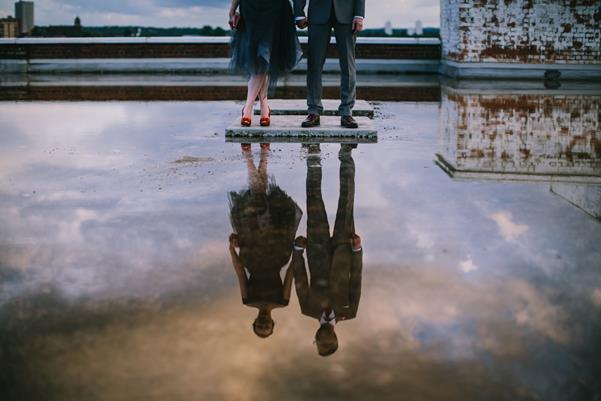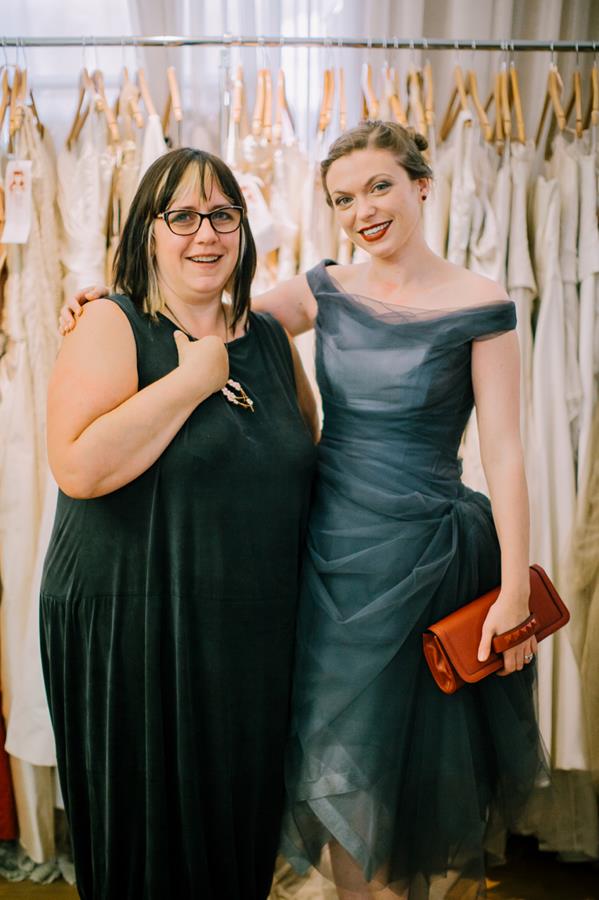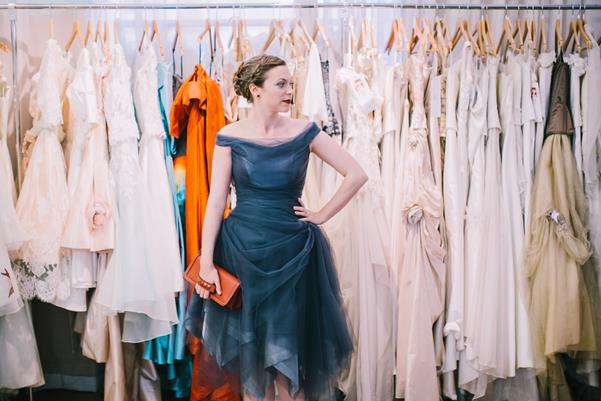 These  fantastic photos are by Chris Barber Photography