Louise totally rocked her ombre kimono caped wedding gown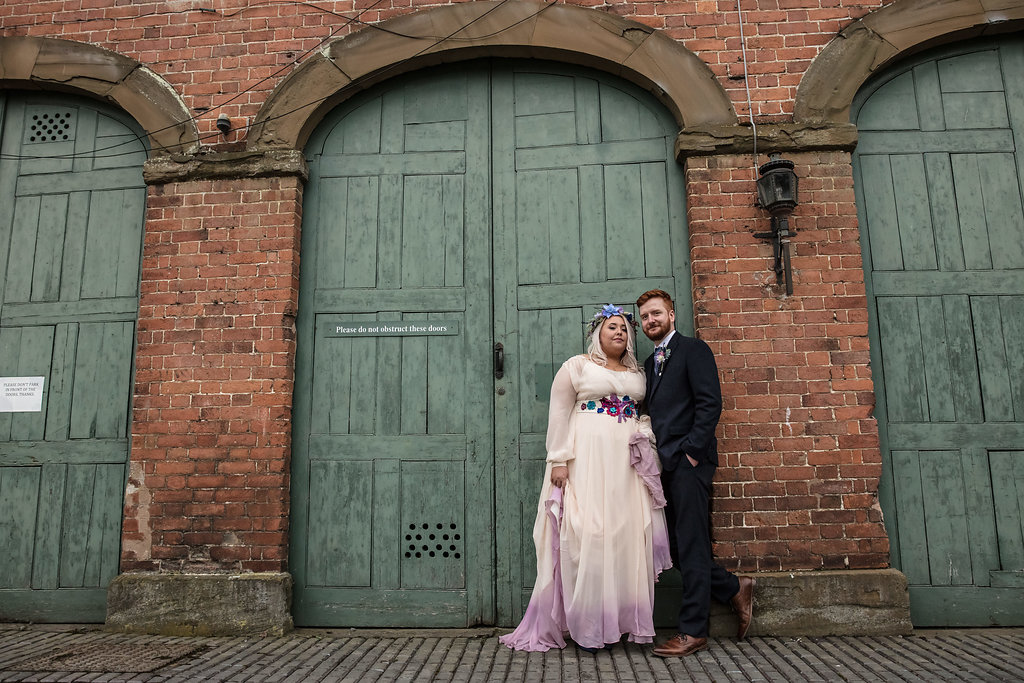 We are delighted and blown away to share Louise and Lawrence's amazing wedding photos by our ultimate fave photographer Assassynation. 
We loved working with Louise and creating her silk ombre kimono gown with cape back!!…just check out the flowers and birds on her belt too!
What wonderful photos of the day at the awesome Walcott Hall… and Louise totally nailing being a badass bride xxx