Posts from the 'Our brides' Category
Amy's dress was a joy to work on, we just LOVE the colours and textures in her gown, from all the layered tuiles to the hand painted french lace corseted bodice….finished off with the black ombre sleeves and neckline….so gloriously Gothic!!!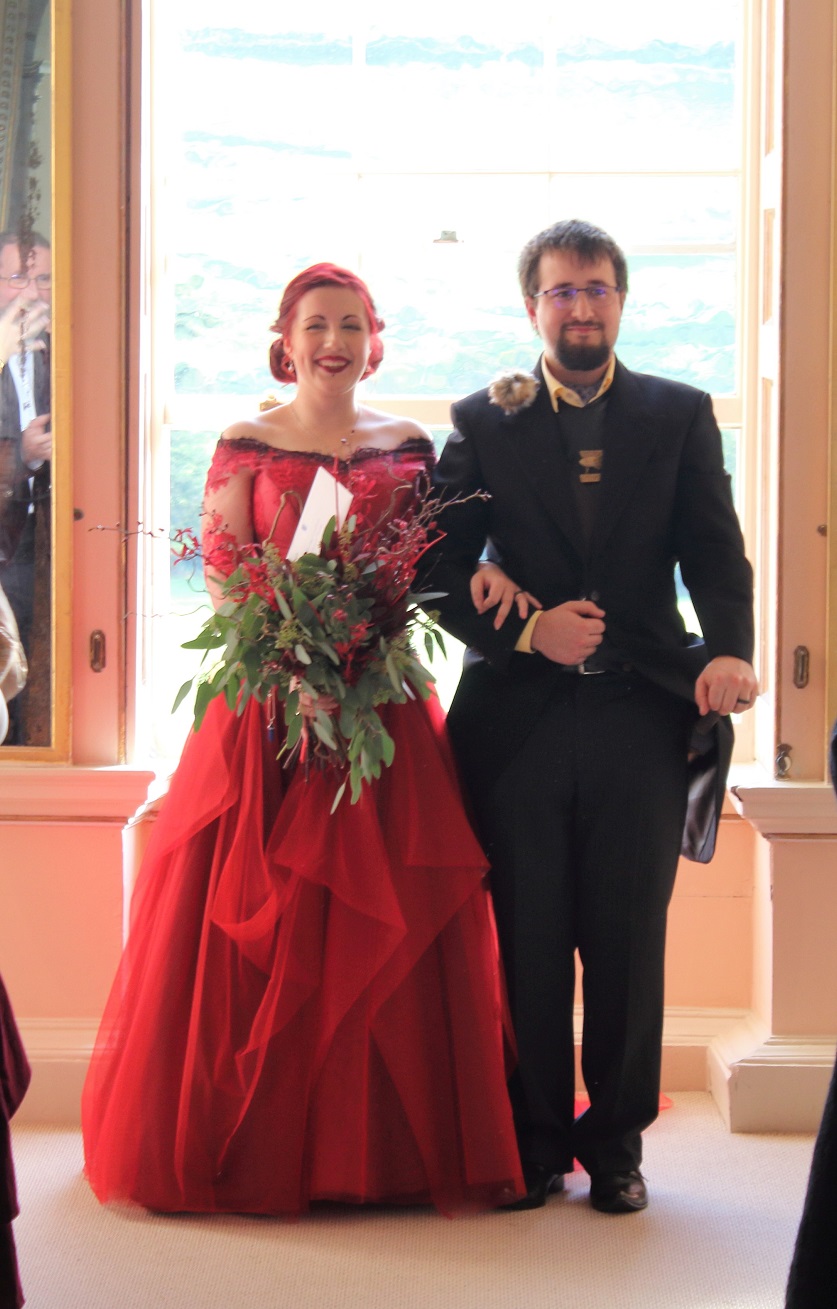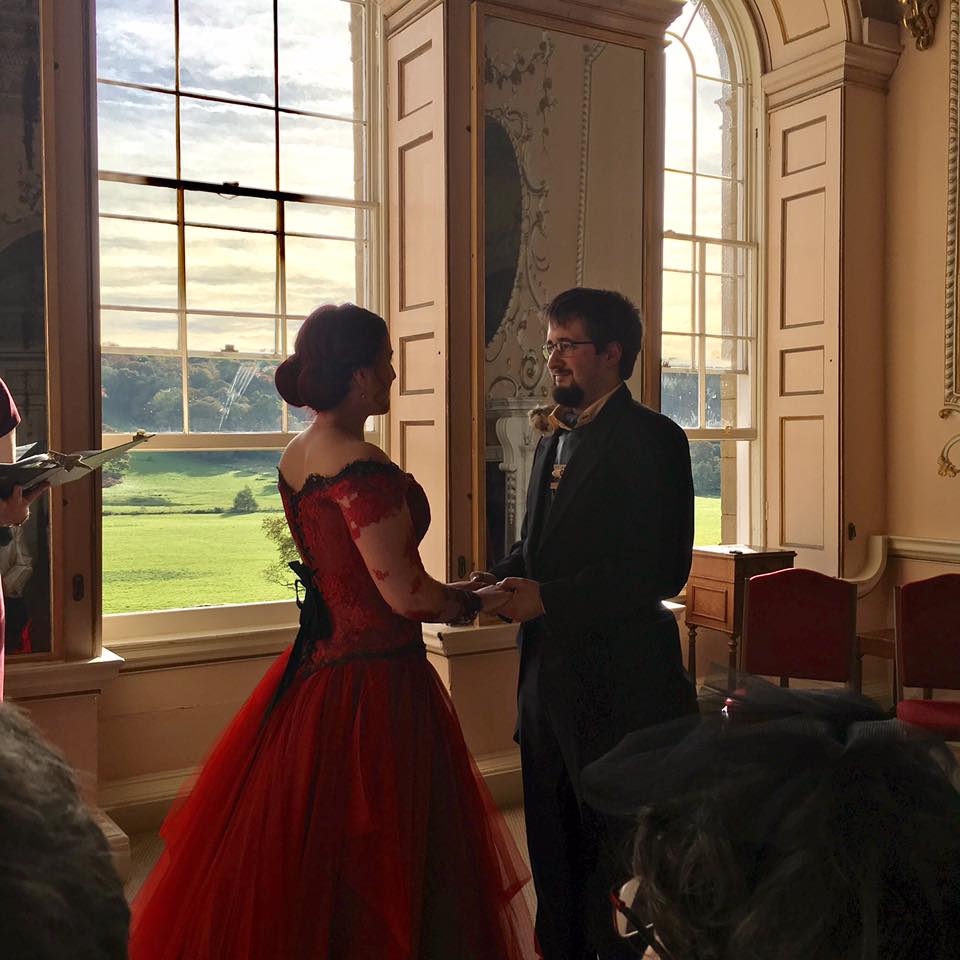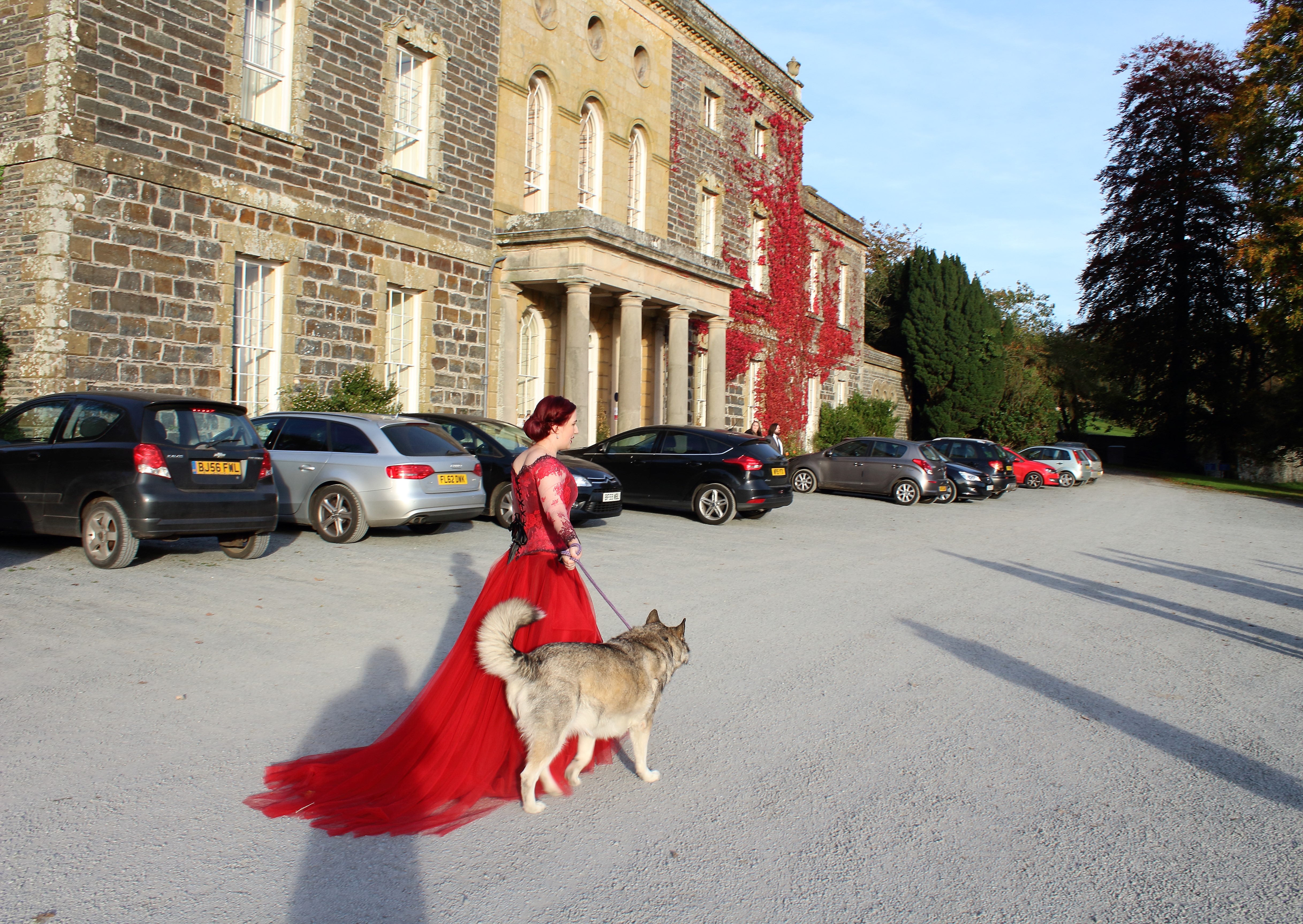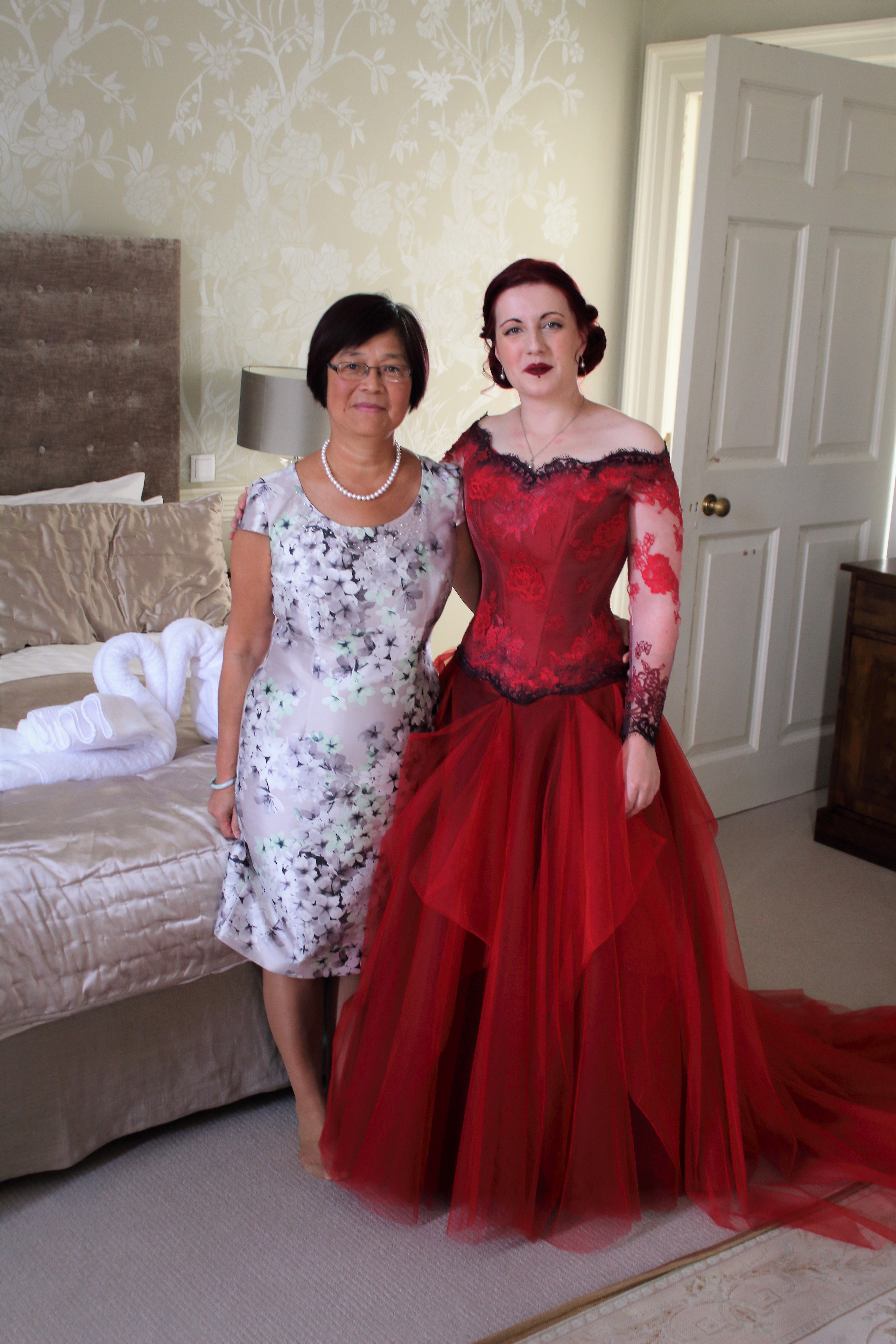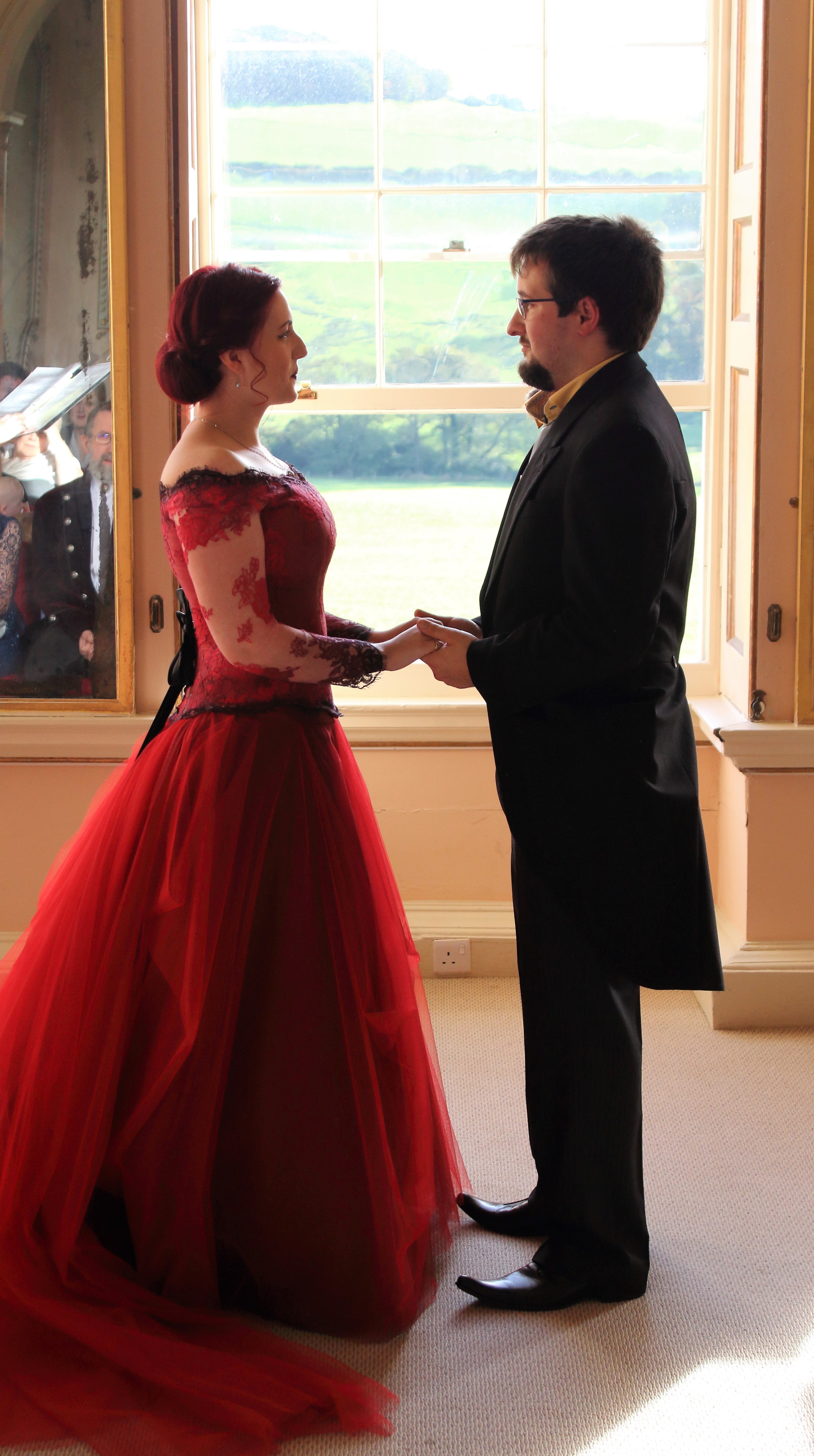 6 Feb 2019
Our gorgeous bride Amy got married in a mermaid and peacock inspired gown,  and sent these wonderful images, we made it in the most gorgeous rich tones of dupion silk and silk organza, and all her teal and purple embellishments were created by our team ff wedding elves 🙂
Photos are by Alan Law Photography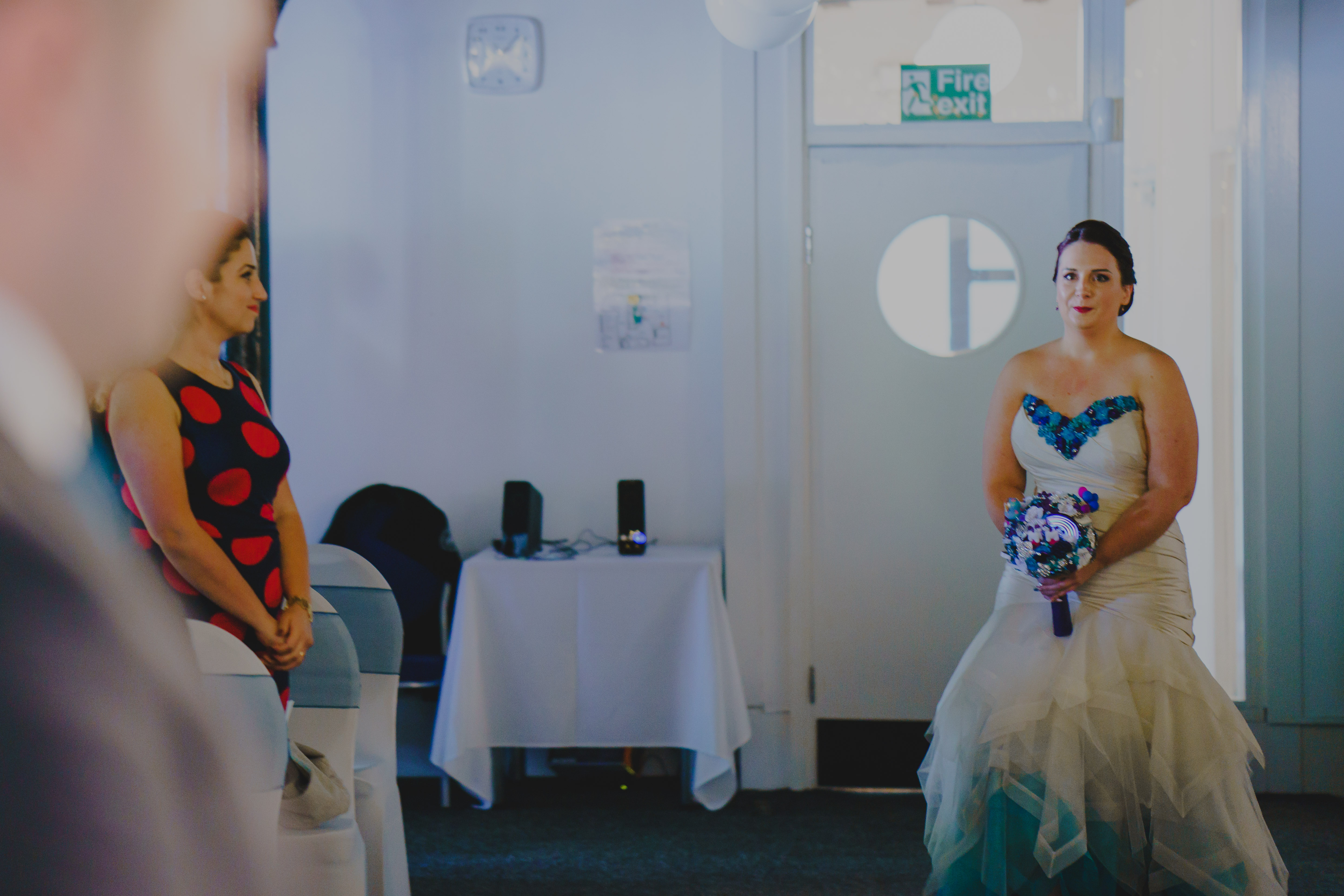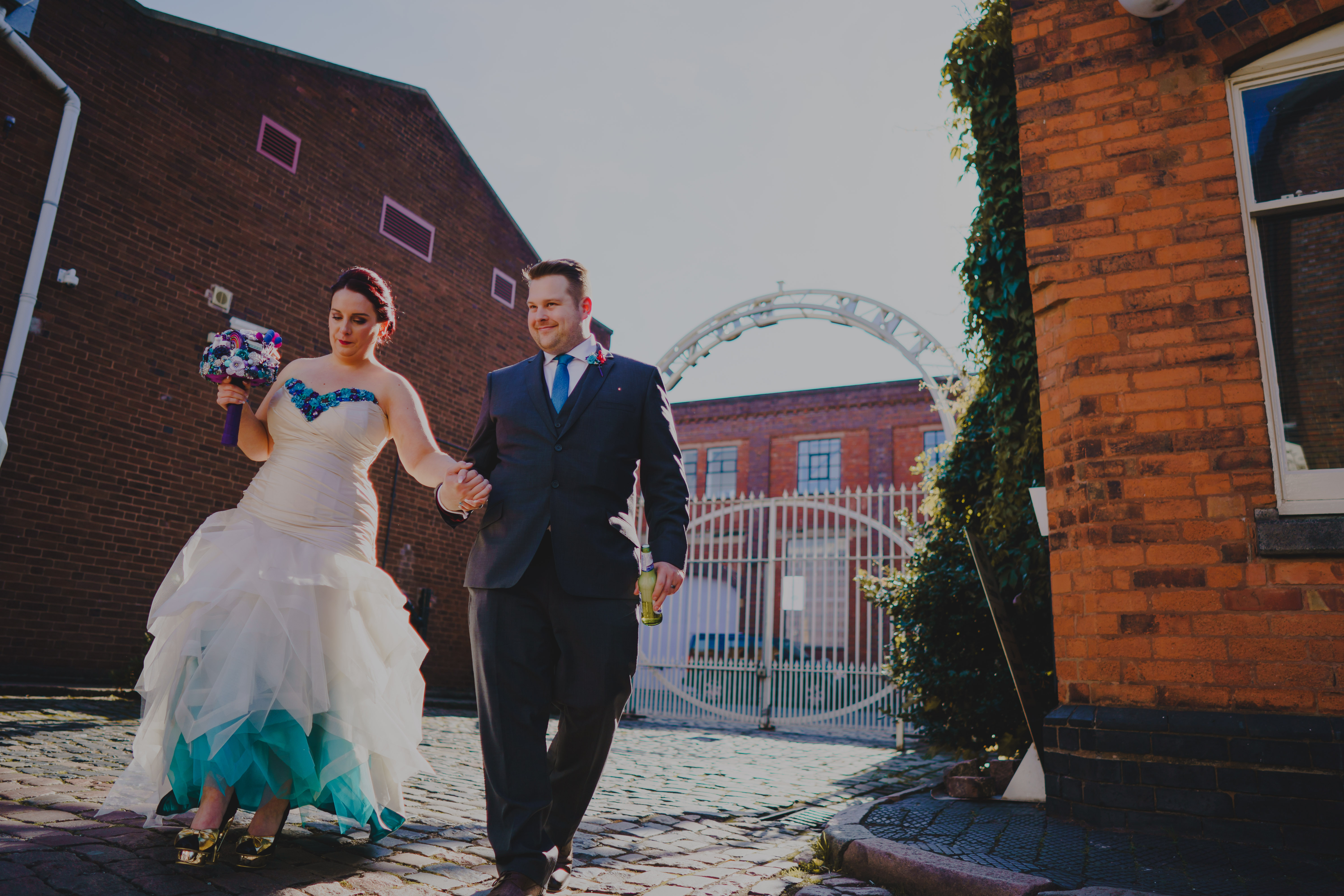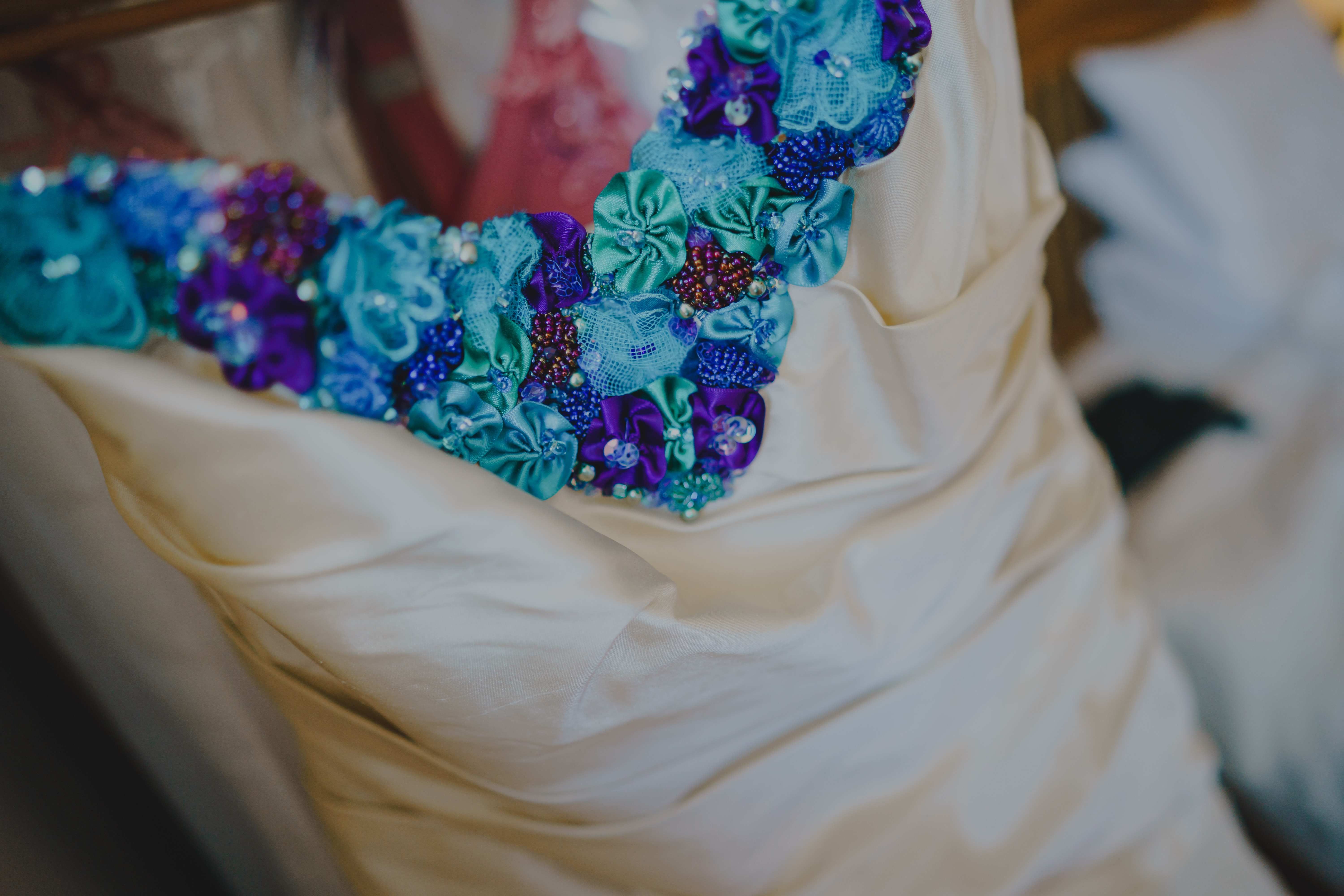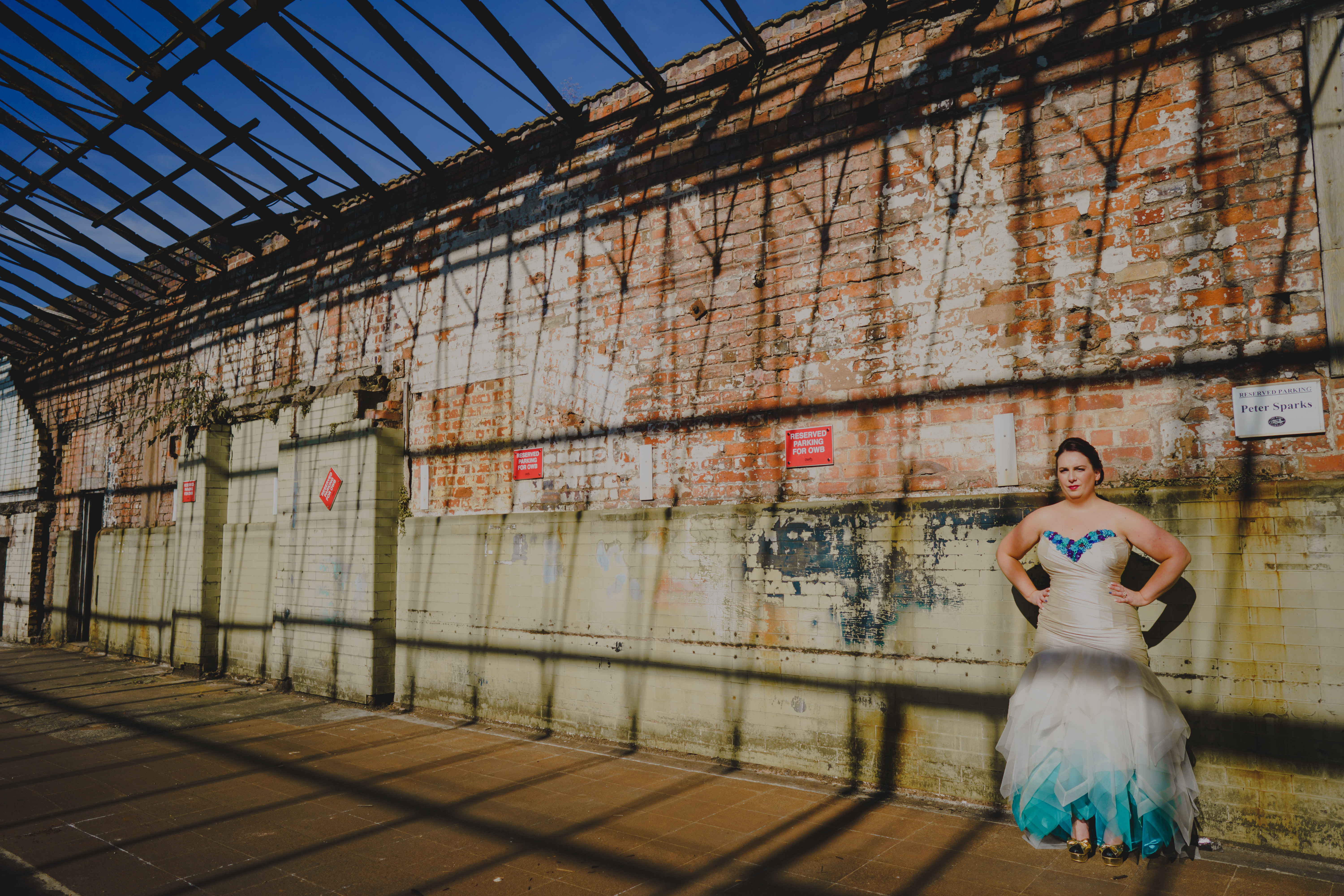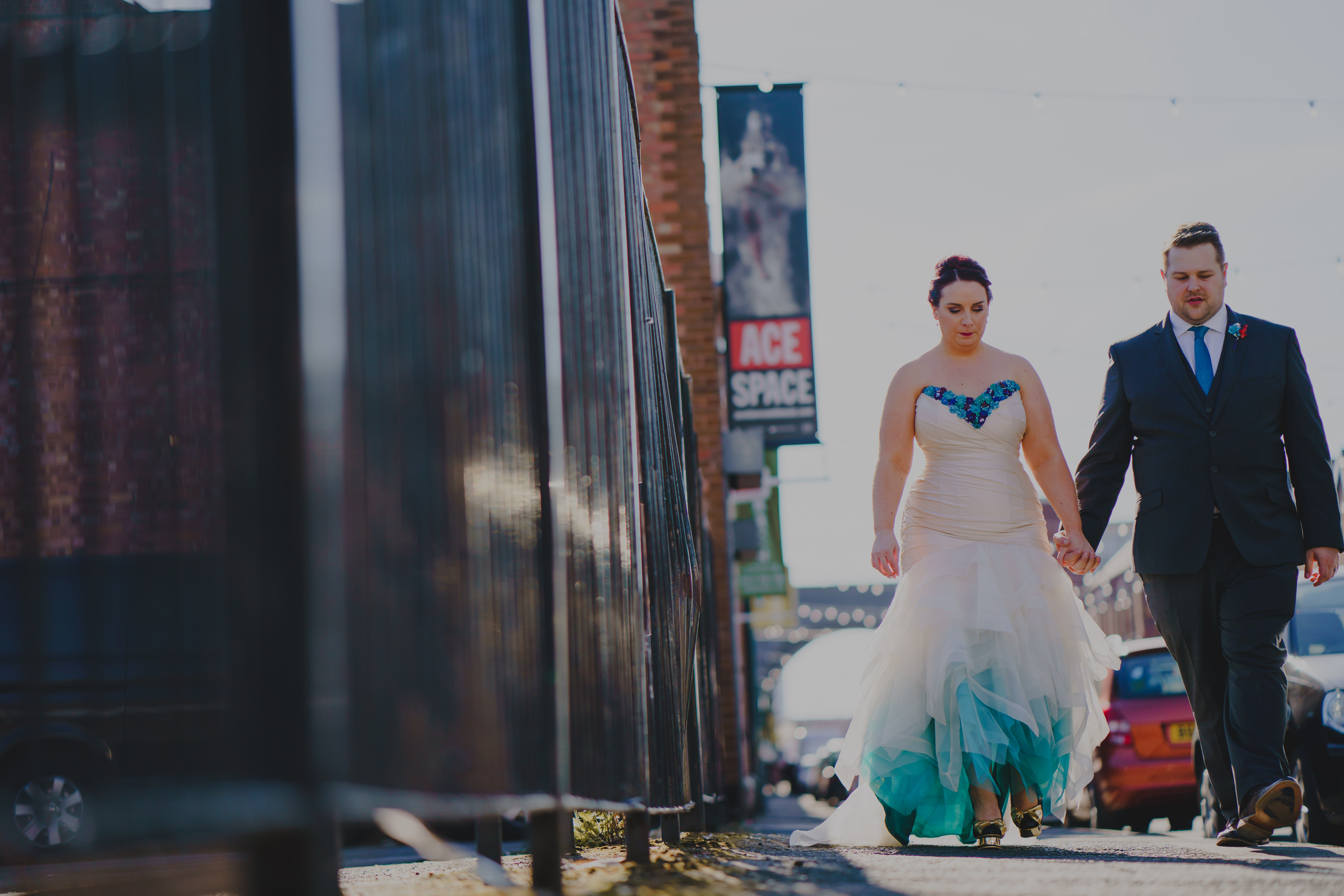 6 Feb 2019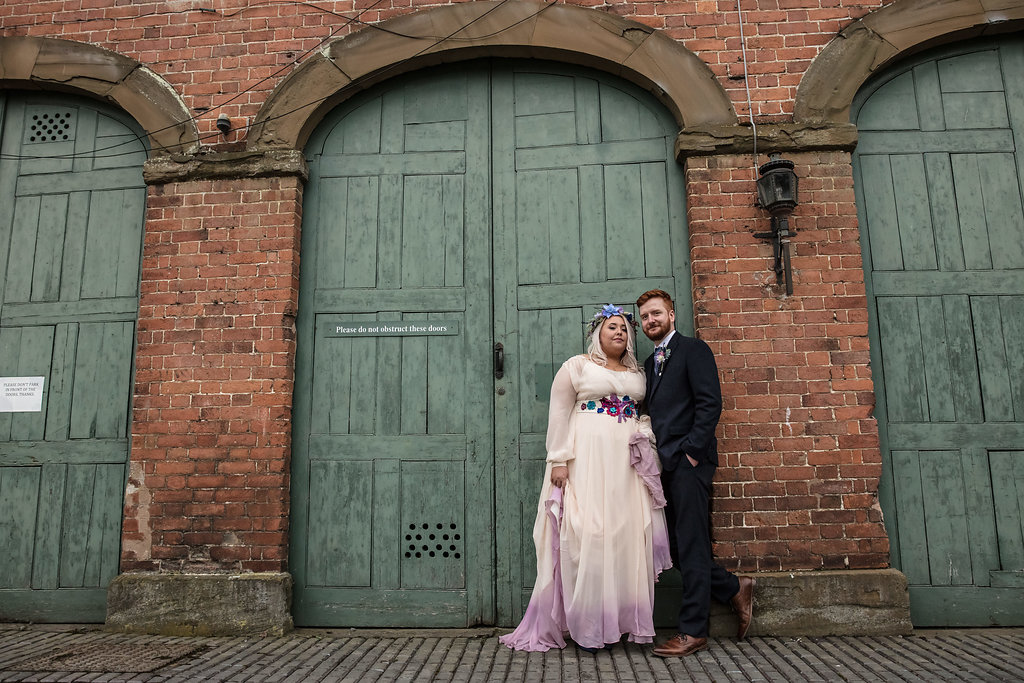 We are delighted and blown away to share Louise and Lawrence's amazing wedding photos by our ultimate fave photographer Assassynation. 
We loved working with Louise and creating her silk ombre kimono gown with cape back!!…just check out the flowers and birds on her belt too!
What wonderful photos of the day at the awesome Walcott Hall… and Louise totally nailing being a badass bride xxx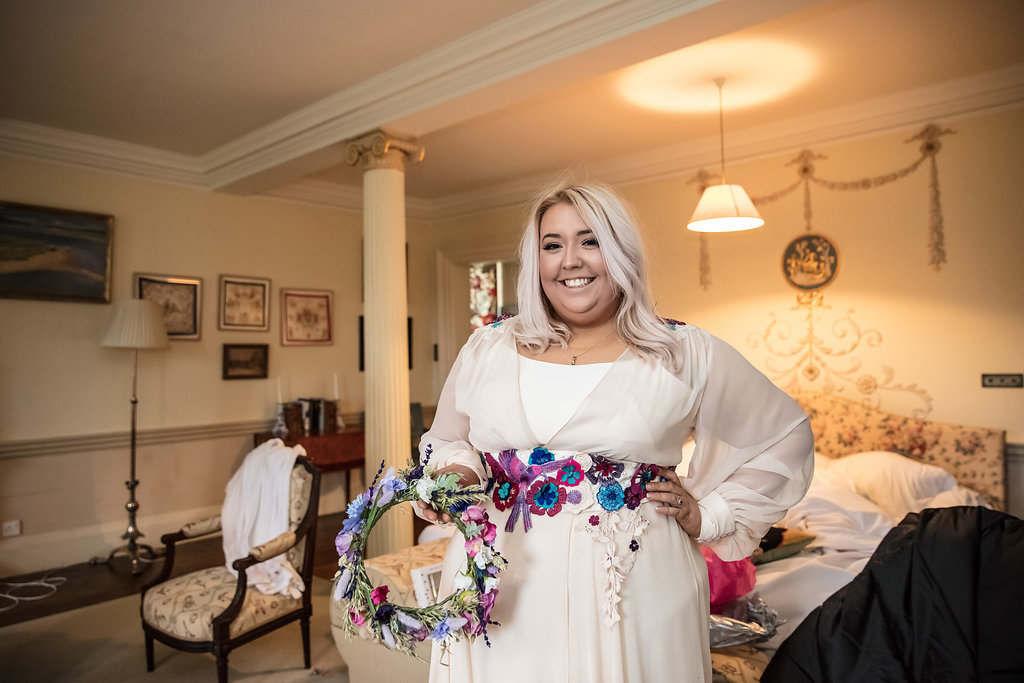 12 Jul 2018