Where do I even start with Our Sarah??? She has to be one of my all time favourite brides!!!
She came to me slightly stressed as another designer had let her down, and the pink haired fairy godmother Kat at Rock n roll Bride recommended that Sarah come to me,as we were fairly local and as it happens right up her street 🙂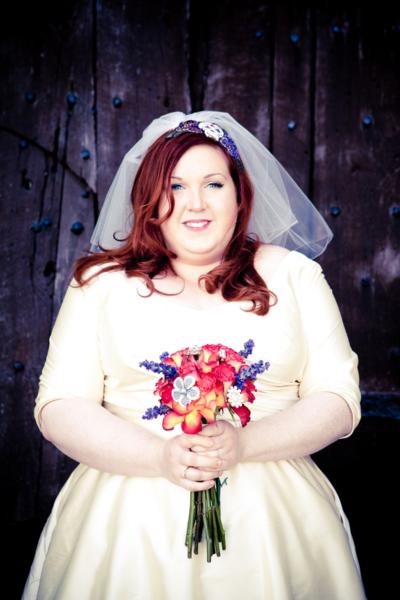 We got chatting and Sarah told us all about her Halloween inspired wedding, and her and Colin (her fiance) love of scare rides and attractions……..
so after we had finished designing her gown, we set to work on her headpiece! She wanted a headband that was beaded but not at all traditional, I suggested something halloweeny and tattoo inspired and we decided on a sugar skull and roses, and we named him"Boris"
Everyone meet Boris xx love him!!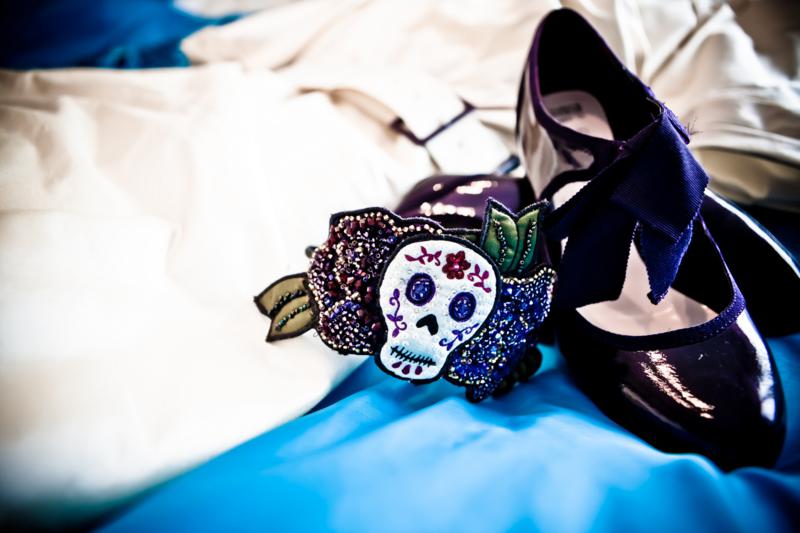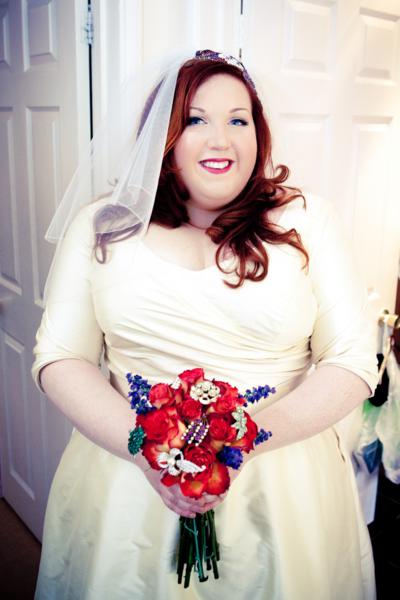 Sarah was a total joy to work with, she is gorgeous, fun, and has a great sense of humour, we had such a laugh, and she totally comfortable in her own skin. I thought she looked radiant and so so happy in her pics, and I just love that her and Colin make THE cutest couple!!!
Here are few more fab images from their wedding and a lovely testimonial from Sarah, Thanks so much doll xx
'I don't really know how words can describe the gratitude that I have to Jo and her amazing team. They picked me up and transformed a brow beaten, down in the dumps girl with a heavy heart from the shallow perceptions of mainstream wedding dress shops, into a Bride…a real Bride! With a dress and a smile and a happy heart and everything! Oh, and Boris…my headdress!
After my first chat with Jo, and explaining my previous dress traumas there was no doubt in my mind that this was the woman to make my dreams come true. She really truly understood what I was after. She got my random references to Hattie Jacques as a style icon. She asked the right questions and when I explained a bit about what me and my husband were like as a couple, our interests, and how I wanted to convey that in my outfit, there was no polite insincere laughter, no funny looks. Jo is different, in the best possible way! Nothing is too much trouble, nothing sounds too crazy, nothing is out of her ridiculously talented reach.
Her work is exceptional, and her approach is nothing short of perfect. I cannot believe that such an amazing company was right under my nose the whole time, and because of my own insecurities I didn't spot them!
Oh and can I just add… Boris…my headpiece (which I am currently wearing as I type this) is the 2nd love of my life, after my husband of course! He is nothing short of a piece of sparkly beautiful sugarskully art!
Jo and the team really are much more than dressmakers. As a bride you put your faith and trust in a select few people to make your big day special. I truly count myself one of the luckiest brides in the world to have had the opportunity to meet Jo, and in honesty, without her I wouldn't have felt as utterly wonderful as I did on my big day. I've said it before and i'll say it again…I could have died that moment knowing that I could never be happier and more confident in my own skin.
Thank you Jo
Love Sarah (and Colin) xxx '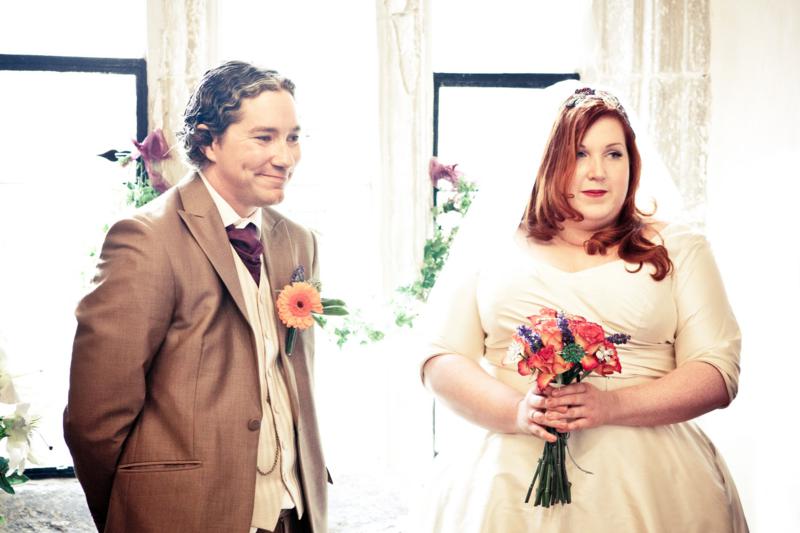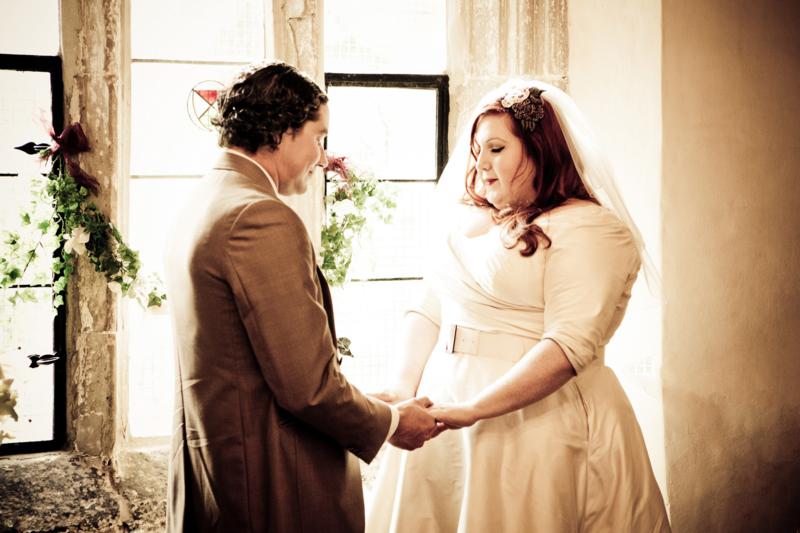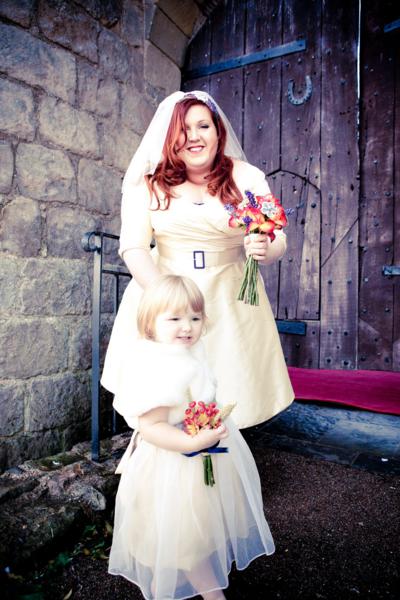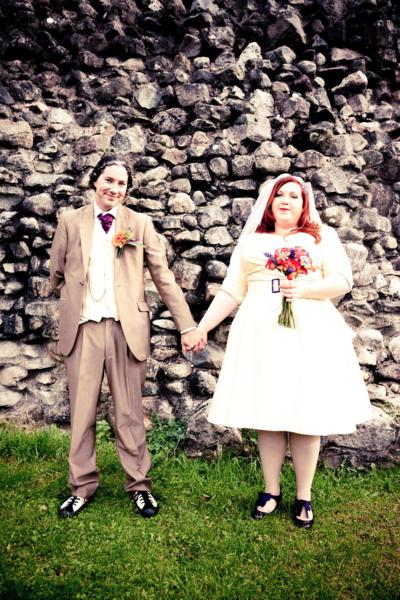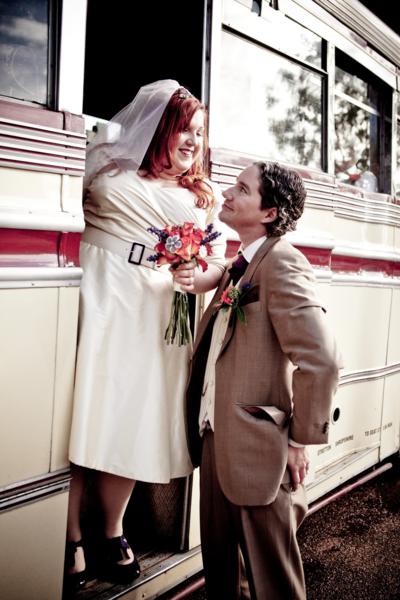 Thanks to Rob W May Photography for letting us use these images
If you want to see even more pics from this awesome wedding then there is a full write up here on Rock 'n roll Bride's blog
I was so happy with Sarah and Colin's story and attitude that I asked them to come and model in our fashion show at The Eclectic Wedding Extravaganza and here are a few shots of the cute couple (photos courtesy of Jay Mountford Photography )