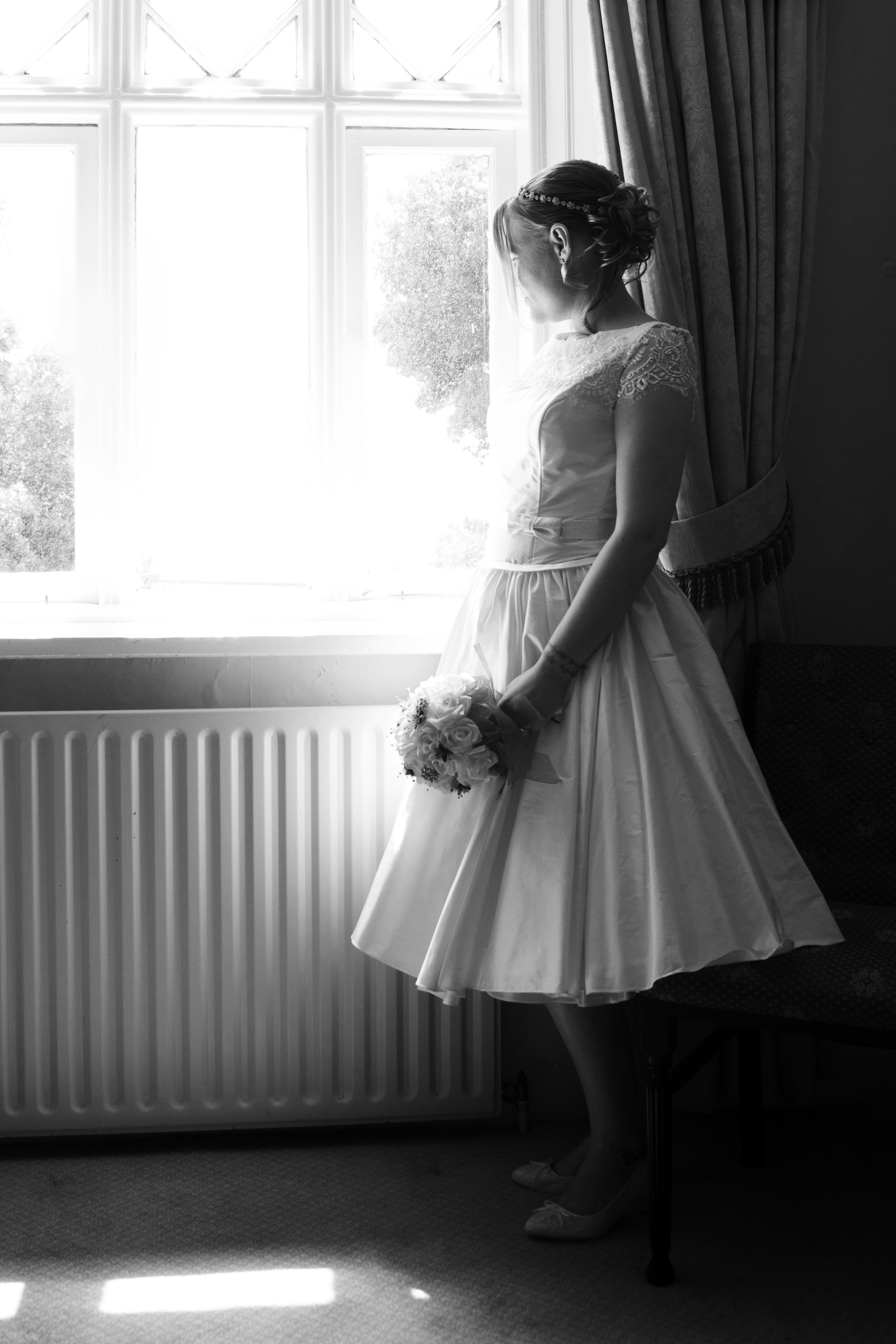 I will never forget my first email conversations with Laura, she had found a dress she loved, and it was our Audrey, so convinced was she that this was "the one" that without even seeing it in the flesh or trying it on, she declared "I would like to order it please!". I have to admit I was a little taken a back  , I asked her if she was sure, if she wanted to come and try first just to make sure it was "the one", she conceded that may be a more sensible option and booked her train from London to Birmingham.
I have to admit that she was right and after trying on a few of our designs , the Audrey gown was indeed "the one" and suited her so so well.
Thanks so much to Laura for sharing her photos, and huge congratulations on your gorgeous wedding!! xx
Laura wrote a lovely testimonial, for which I am so greatful 🙂 Thanks Laura xx
"I found my dress pretty early on in my search for the perfect wedding dress and just stopped looking; the dress was so beautiful I had to have it.
Throughout the dress making process Jo was welcoming and professional. The dress was everything I hoped for and more, everyone at my wedding thought the dress was beautiful and all mentioned that they had never seen anything like it, which made me feel very special.
Jo and The Couture Company staff did everything in their power to make sure that I was happy and that the dress was perfect and I was over the moon with the results.
Jo and all the staff at The Couture Company are all very talented dress makers and I feel honoured to have worn one of their original designs on my wedding day."
Photographs copyright of Tasha Park