Sara was one awesome bride!!! She came to us via The Eclectic Wedding Extravaganza or EWE(which is an alternative wedding show that we helped set up).
She decided she wanted a tattooed dress, as she and her partner have a passion for them, and Dave is also a tattoo artist!!
We had a lot of fun creating her gown , it looks like her and her whole family had an epic time!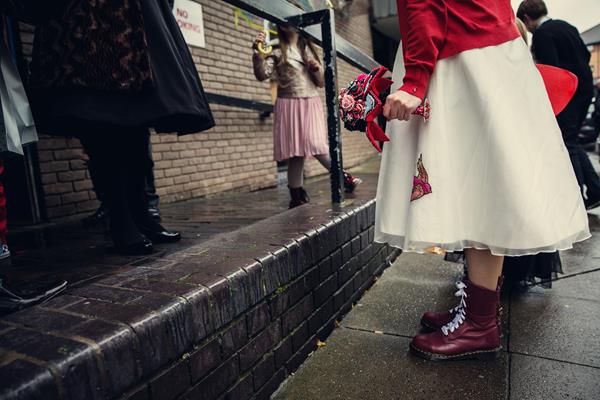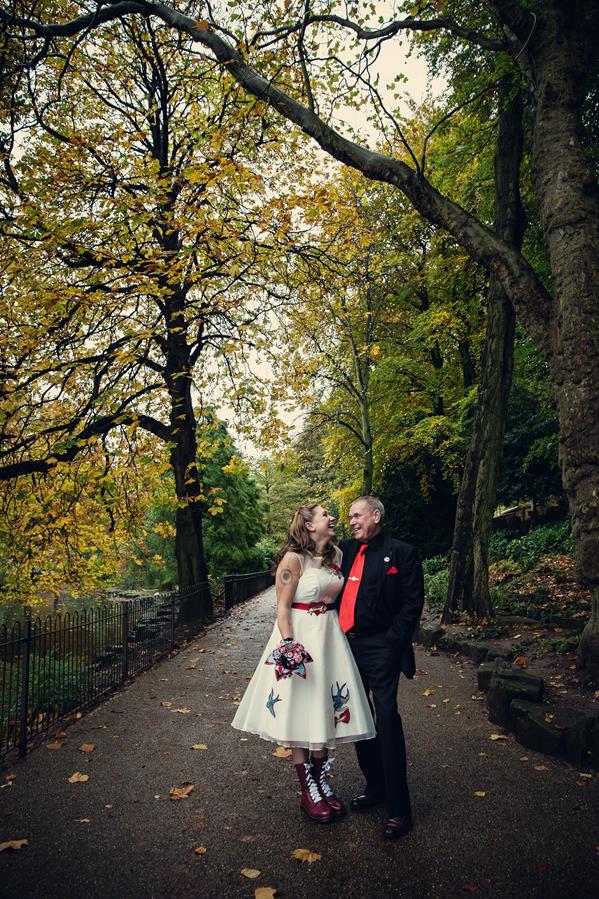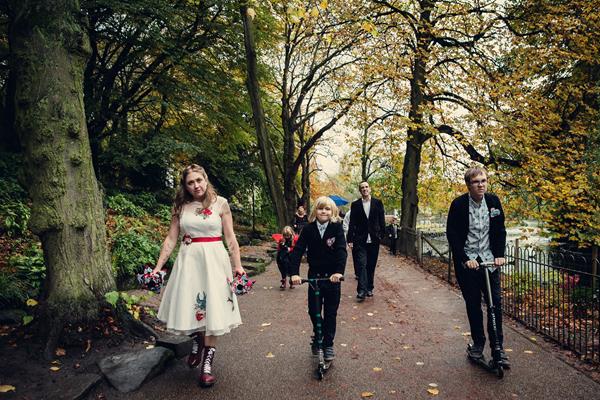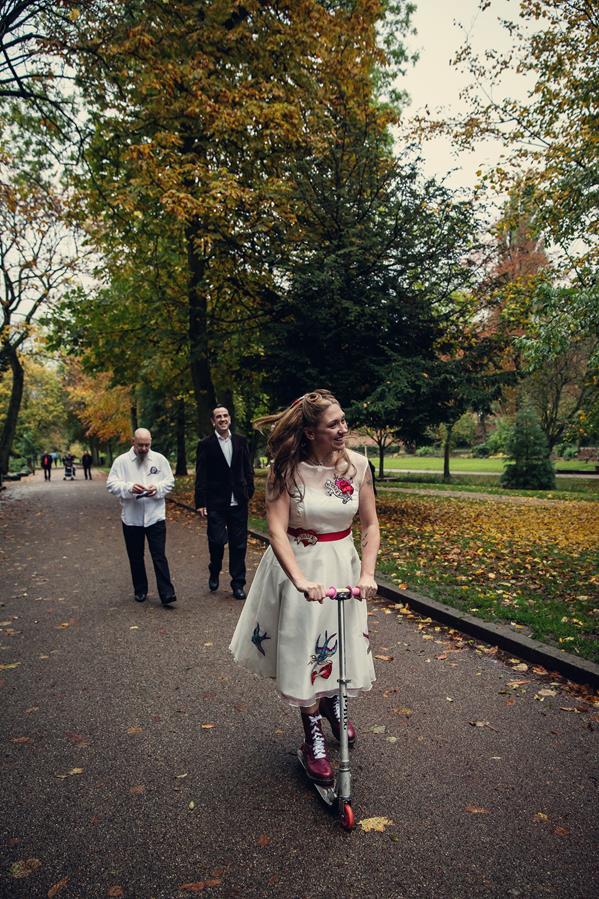 Sara wrote this lovely testimonial, we cannot express our thanks enough at choosing us to make your wedding dress! xx
"As soon as we decided to get married we knew that it was going to be in a style that reflected not only us as a couple but also as a family.
 Dave was pretty easy going and let me organise everything (for an easy life I think!).
I first noticed my dream dress on The Couture Company website and knew my search was over.  Myself and my mom visited the EWE in March 2013 and I was so pleased when the dress was on display. It was stunning!
A couple of weeks later I nervously visited Jo.  I had looked at other dresses but they just weren't me.  I was totally out of my comfort zone but Jo was lovely and made me feel at ease straight away.
I was so relieved when I tried the dress on the it was exactly how I pictured it on.  It was exciting deciding on which embroidery, materials and colours would be included.  The dress was personalised to me and I loved it!
Along with my dress, they also made an amazing hair clip with our names on which totally matched the dress.
I cannot thank Jo and her team for designing my perfect wedding dress and hair clip.  I felt amazing on our special day.  I have had such lovely comments about both. 
I shall be adding extra tattoo embroidery to the dress to celebrate our anniversaries.
I would, without a doubt, recommend Jo and her team to anyone wanting that special and unique dress.  They are friendly but at the same time totally professional and so talented in what they do.
Thanks again, Sara and Dave xxx"
Her wonderful and amazing photographs are by the super talented Assassynation
Ane fellow EWE suppliers also contributed to this awesome wedding
Bouquet and buttonholes- Jamball
Hair and make up – Le keux events and the Vintage Salon
Cake Topper – Brave as Love
Photos – Assassynation
Dress and hair accessory – The Couture co
If you want to see the whole wedding check out Rock 'n Roll bride HERE