So happy to share Sooz's gorgeous festival style wedding, we loved creating Sooz's dress and especially the additions of the teal mix tuille and beaded peacock feather to complete , She was such a dream to work with , a gorgeous girl inside and out 🙂 We do love our brides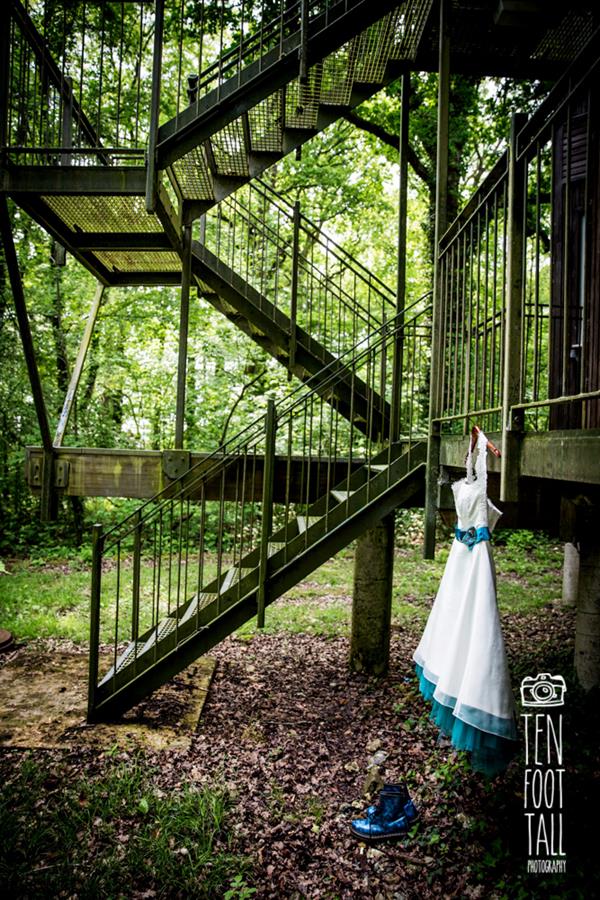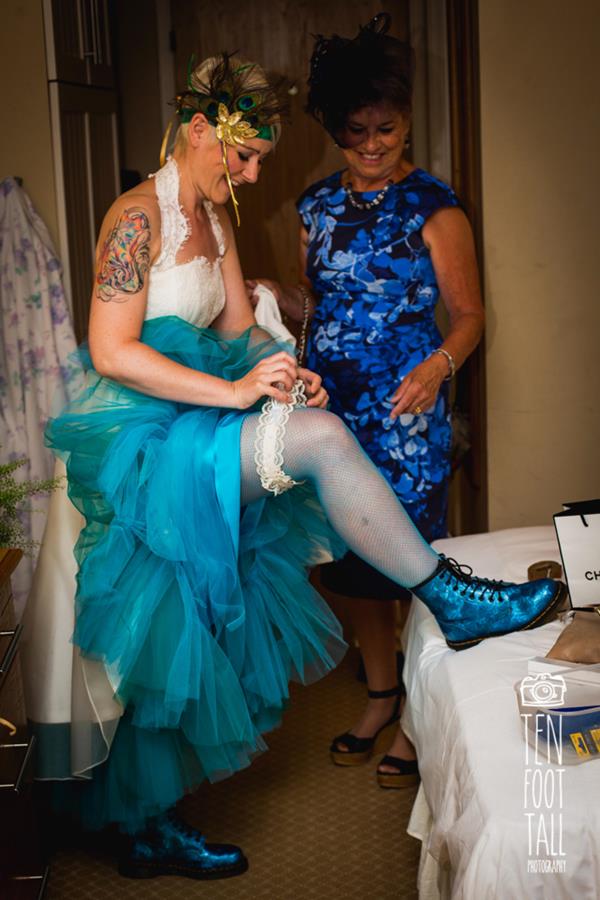 Sooz writes "Before I even entertained the thought that one day I might get married, I used to imagine cringe-worthy meringue-type stuffy wedding dress shops where you don't like any of the dresses but you feel obliged to pick one. I just felt in my heart that IF I should ever get married, how would I ever deal with that part let alone all of the other scary stuff you have to do.
However, one day it actually happened and my boyfriend proposed!! How exciting it was!! And how TERRIFYING at the same time – where do you start?? At that exact point once I calmed myself down, I thought "let's just start with the NICE bit – THE DRESS!" and googled "ALTERNATIVE" " FESTIVAL" "CIRCUS" "WEDDING DRESS DESIGNERS NEAR BIRMINGHAM" (Because my mum lives near there and I thought it would be nice for us to do the dress thing together.) Couture company came up, and as soon as I saw the website and all the pictures I knew that this was THE PLACE FOR ME.
I emailed Jo and she replied straight away and invited me for an appointment once I'd sent a few ideas. The first visit was really exciting, the place is a true atelier fantasy-enchanted-fairy-tale-dream come true! All the dresses and accessories in there are unique and WOW!
I had 3 or 4 fittings over the course of about 6 months and I would get really nervous on the way, as if I'd been imagining it wrongly in my head since the last visit and that suddenly somehow it would have all changed or I would have changed shape or that the dress would no longer suit me… (??) This was just wedding paranoia and Jo is an expert on how to deal with this. She has a down-to-earth, matter-of-fact style ("of course you're gonna like it"!!) which puts you immediately at ease as you can see she's creating something stunning, which gets even more like your idea with each fitting but with extra little beautiful embellishments. My mum loved her too. Each time I came out of the atelier feeling excited and confident.
The actual dress on the day was everything I'd wanted it to be! I managed to get away with no bra (clever Jo) so it was really comfortable and looked great with my sapphire DMs for our festival style wedding! I could dance about all I wanted to. Everyone was blown away by the dress and remarked how gorgeous it was! My Esther https://www.facebook.com/esthermarsmillineryandmaking is a designer and made an amazing sequinned, peacock-feathered headdress without even seeing the dress, which I loved and it looked perfect with the dress. I'm now trying to come up with occasions when I can have an excuse to wear it all again! I am so glad I found Jo – she made the whole experience really special and I would highly recommend her for those brides wanting something sassy, beautiful, alternative and cool!
These gorgeous photos are by Ten Foot Tall Photography