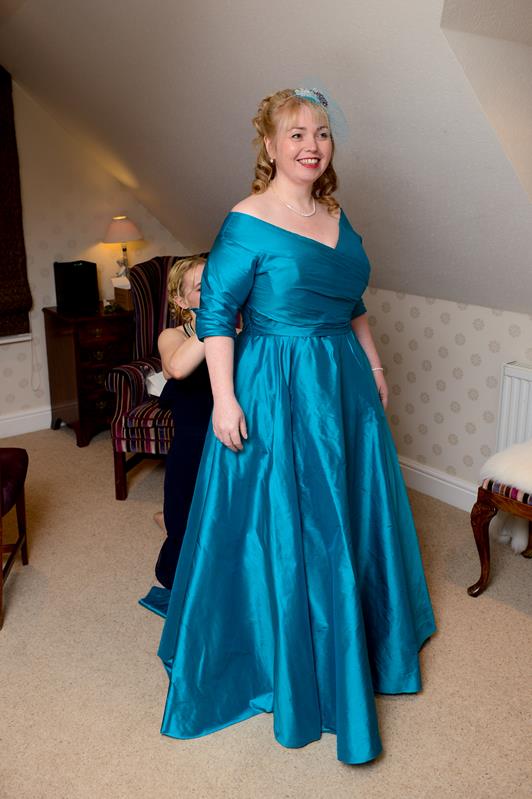 What a wonderful time we had getting to know Maria nad her family, we totally loved working on this gown, we love that it is a 1950s inspired gown, very similar to our Steph design, but the fact that its full length just let the style take on a whole new look, We think Maria made the right choice when picking her colour, we absolutely love this teal blue silk dupion…and it was such fun designing her heart and snowflake belt and head piece too.
We love our work so much, because every bride is different and every dress is unique to them and their wedding!!
 On Marias final fitting Maria brought her daughter who is at University, and the pride in her face when she saw her mum, telling her mum how beautiful she looked ( My eyes are leaking as I type). It was a wonderful and very fulflling moment, and there wasnt a dry eye in the shop, Sally our embroidery wizard was passing the tissues round to everyone.!! Moments like that are what makes our job THE best job in the world!!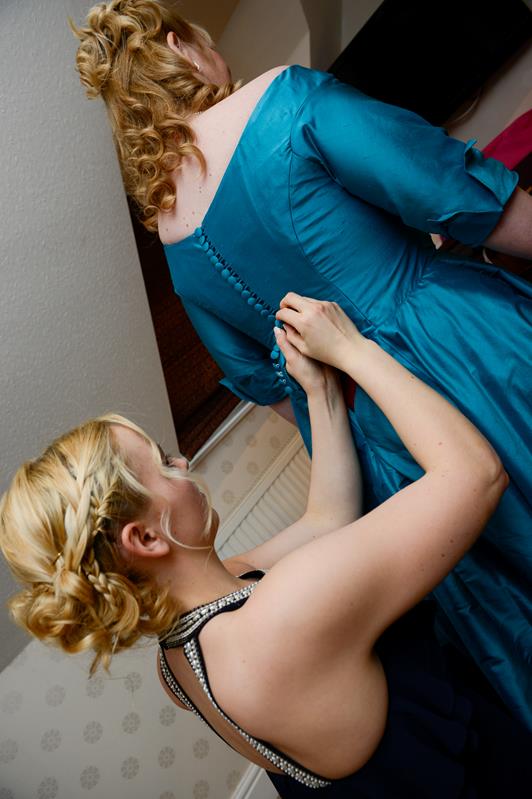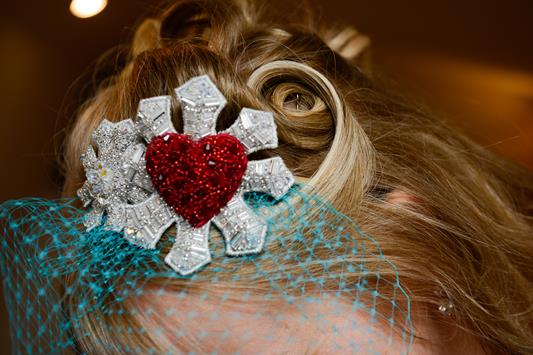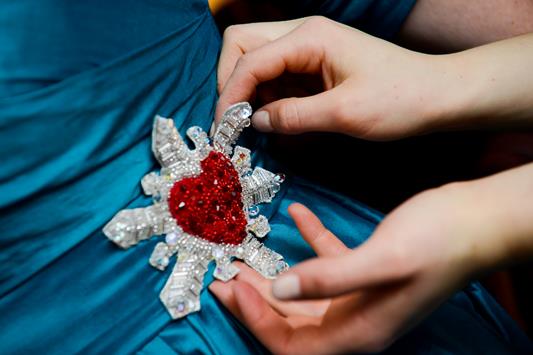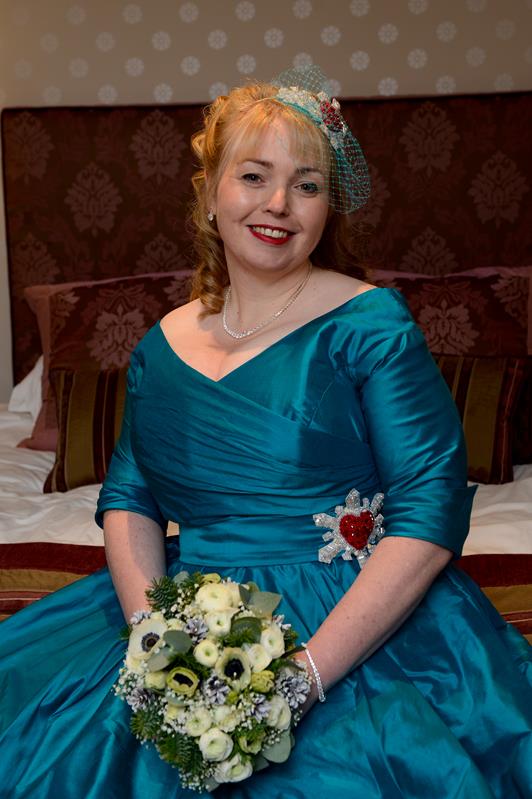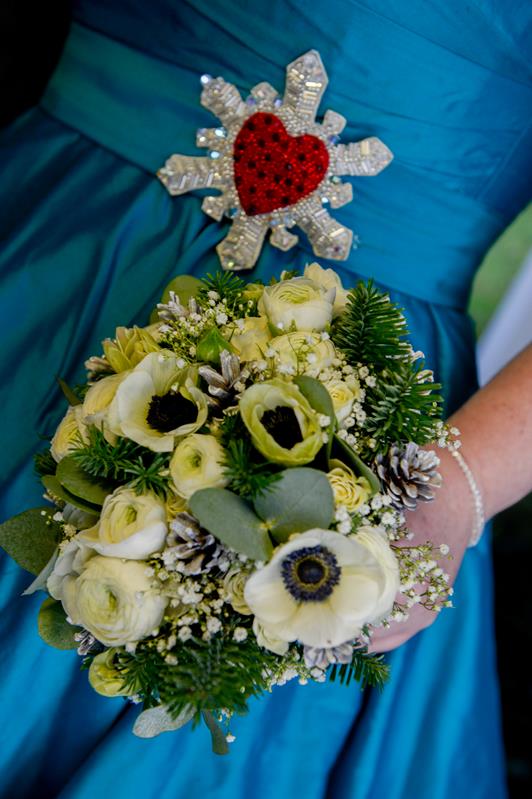 Maria wrote "I can only say a massive thank you to everyone at The Couture Company for the unique wedding dress  and corset they creative for me. I would not hesitate to recommend them. From the moment of my first visit, they made me feel valued and special. When designing the dress, they used my homemade invitations to create the belt heart and snowflake motif which turned out just perfect. So much so, I ask them to me a headdress with a bird cage veil which they again executed brilliantly. At my final fitting, there wasn't a dry eye in the shop.On our wedding day, my husband was blown away by the dress. We had an amazing day. I can't wait to get my dress shortened by Jo and wear it again. 
Mike was absolutely amazed by the way I looked. We are both so glad we came to you. Wishing you a happy new year with lots more amazing dresses x"