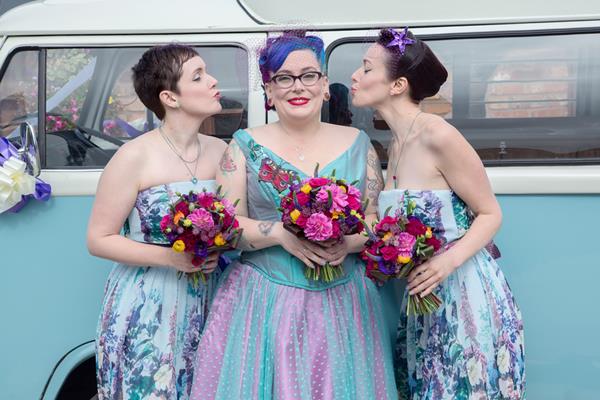 Super excited to share Bex wedding with you!!!, bex was one awesome colourful bride, everything about her, her wedding and her dress was so colourful!! we are absolutely over the moon that she got in touch and we got to design her wedding gown, and we just loved her tattoos so much that they had to go on her dress as well. Get your sunnies on!! This wedding is bright!!! 🙂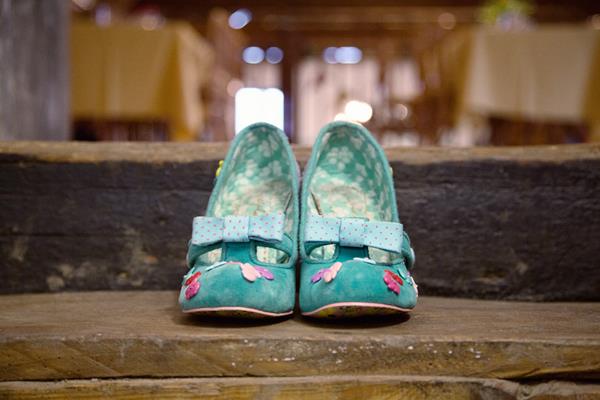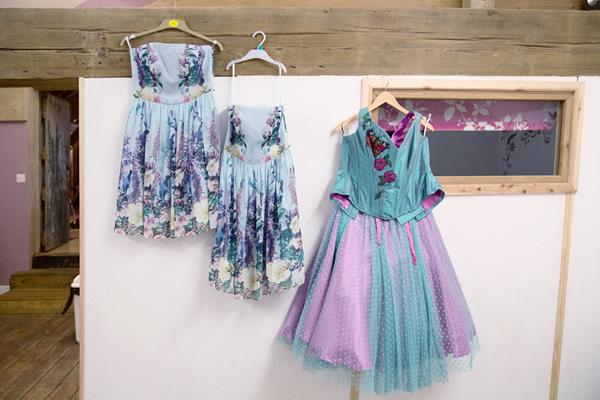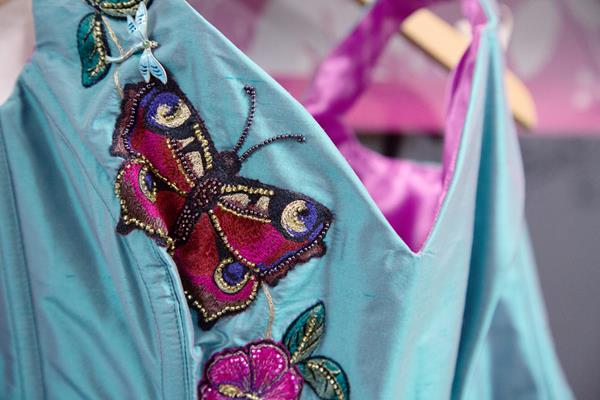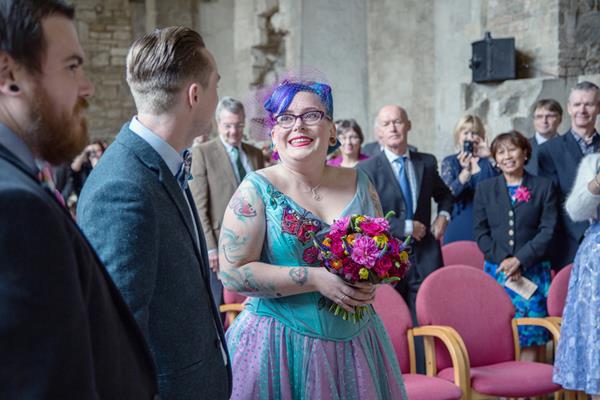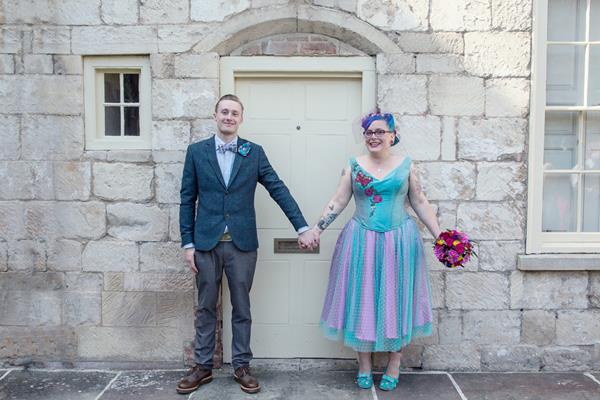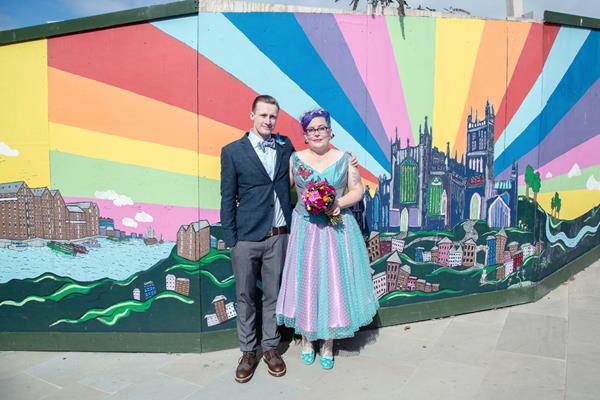 Bex tells her story about her dress far better than we can, so its over to Bex :)….. "When I started looking for a wedding dress the only thing I really knew was that I didn't want to wear white/cream or anything similar. After several failed trips to local traditional wedding dress shops I was starting to think I was never going to find a dress. I didn't want to wear a bridesmaid dress or a prom dress I still wanted to look like a bride but just a colourful one.
I had seen The Couture Company at The Eclectic wedding Fair and fell in love but assumed I wouldn't be able to afford such an incredible dress. I decided to email anyway just to see and was pleasantly surprised that this might actually be possible. After meeting Jo and trying on dresses at the shop I just couldn't imagine getting married in anything else. We talked about colours there was so much choice!! I was in heaven. Jo took some photos of my tattoos and these were turned into embroidery on the corset. I love this so much. So unique and beautiful.
I felt amazing on the day, Paul thought I looked fantastic. I loved the swishy skirt, it looked great on the dance floor. The corset was really comfortable and it didn't limit how much I could eat from our massive cake table. I also have the added bonus that having a separate corset and skirt I can wear both again for Christmas parties etc.
I am so glad I decided to send that email. Not only did I love the whole process and feel like a princess at the end my Mum and bridesmaids enjoyed the visits to the shop for fittings too. Being right near Birmingham city center we combined visits to Jo with girly shopping trips.
Thanks so much to Jo and her team for making my totally unique amazing dress."
Thank you Bex for coming to us and being such an awesome bride!!!, we were totally stoked to work on your wedding gown xxx Such Fun!!!
All these fab photos are copyright of Michelle at Silver Star Photographic
Bex fab hair and make-up was done by those awesome ladies at The Vintage Salon
And you can see the whole fab wedding, including crochet taxidermy!!!  here on Rock n roll bride