Jessica came to us wanting something very 1940's inspired, something full length with long sleeves, something she felt comforatable in as well as looking uber glamourous in also. We loved working on this gown, the silk crepe falls so beautifully and the whole dress just look so scrummy with the pearl button finish. We were so excited to receive these photos and such a lovely testimonial, Thanks Jess xxx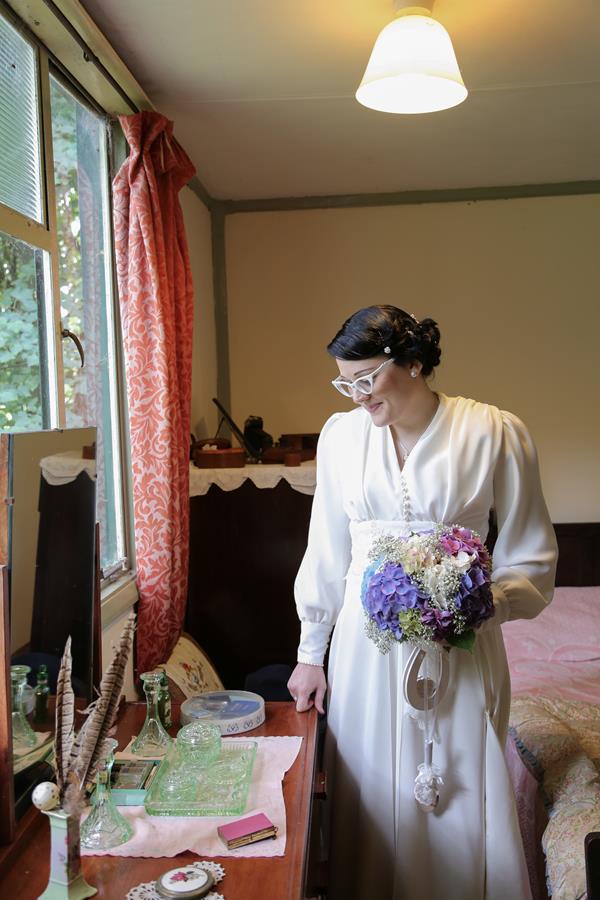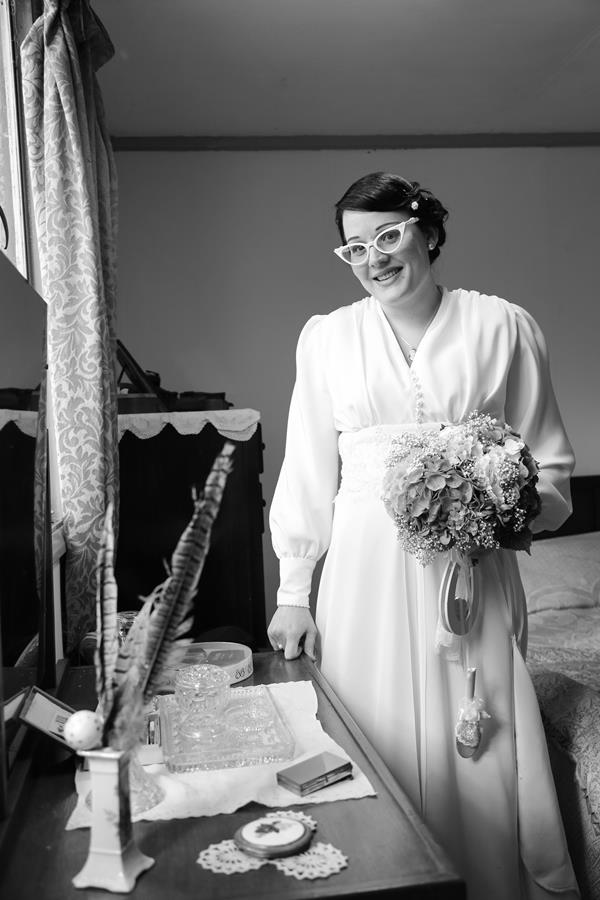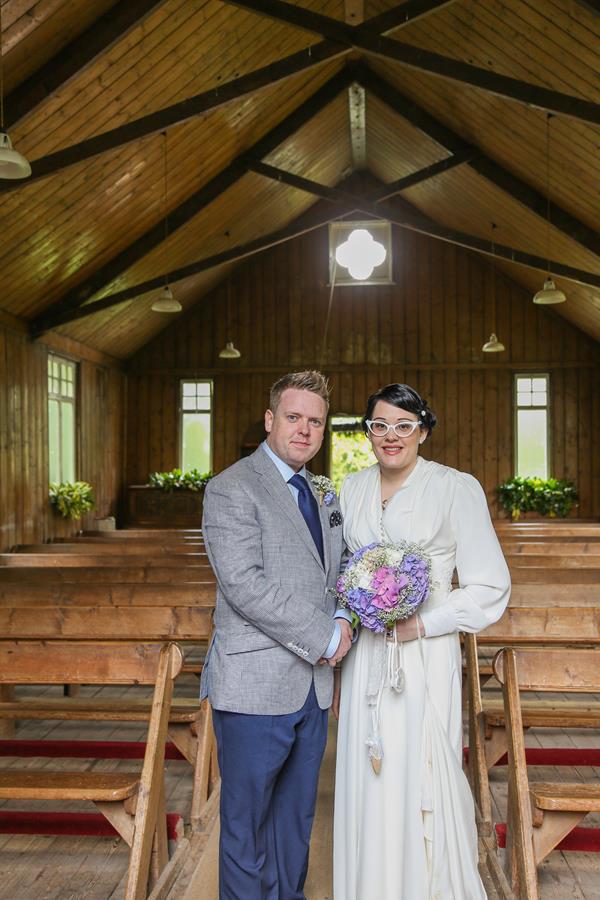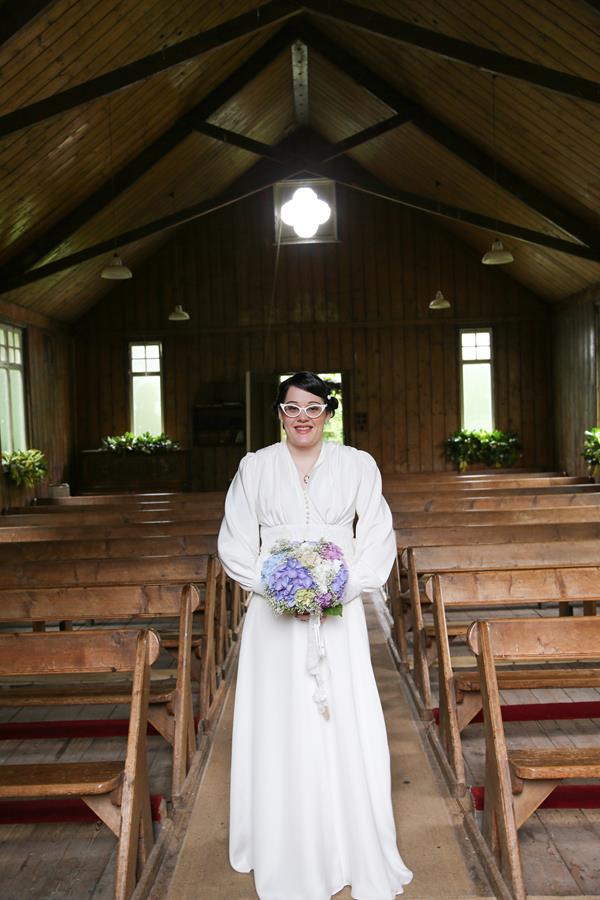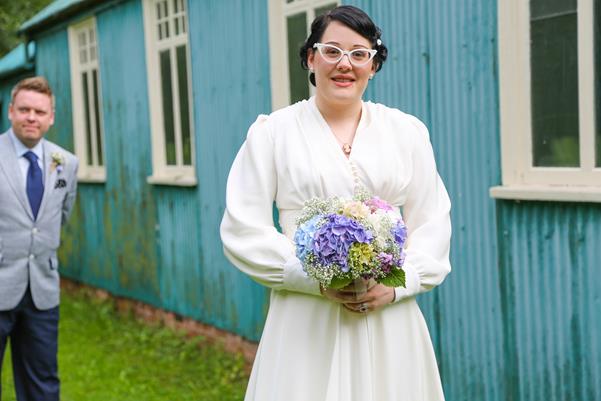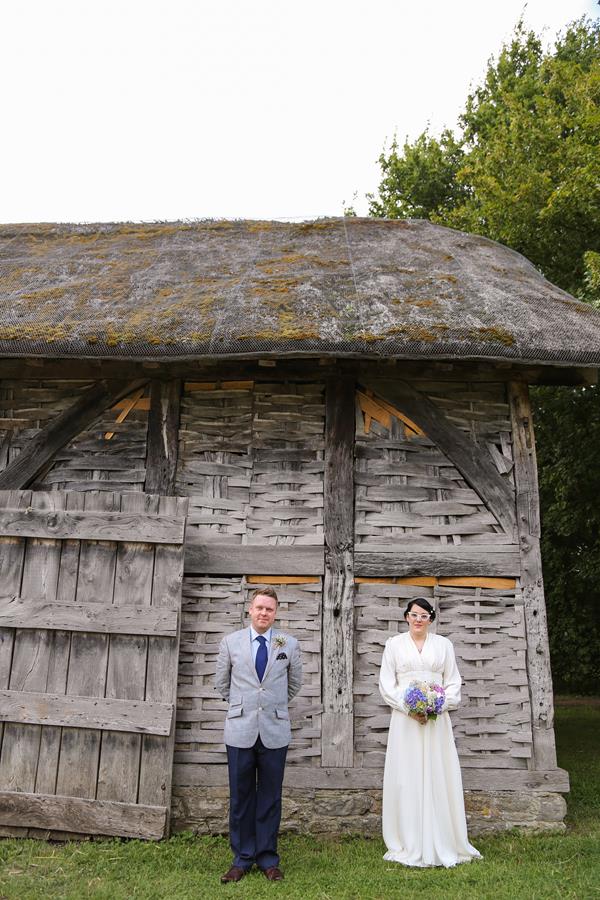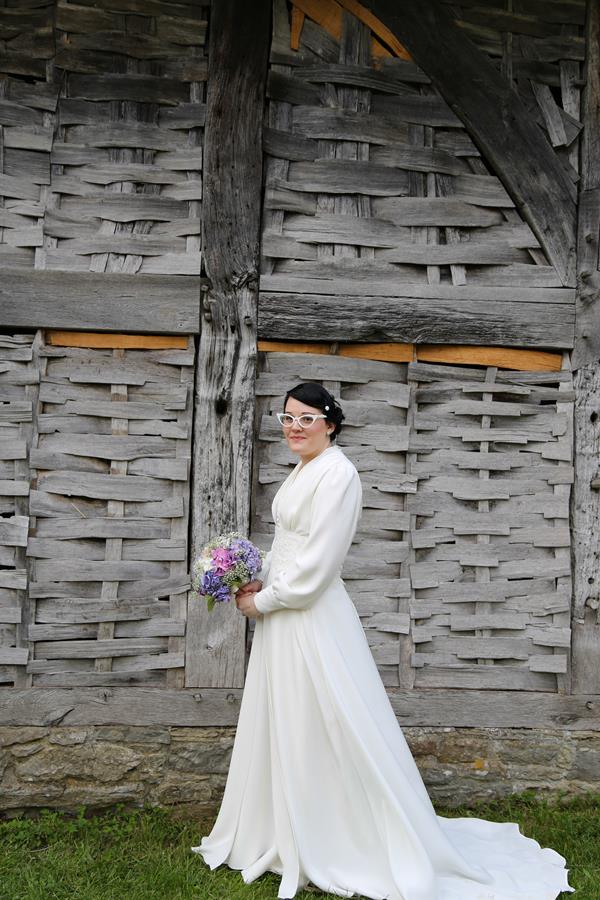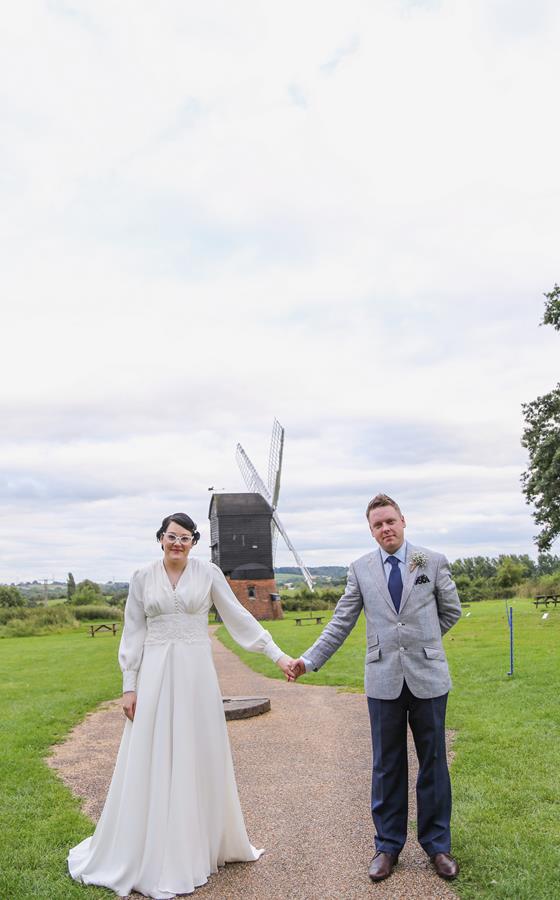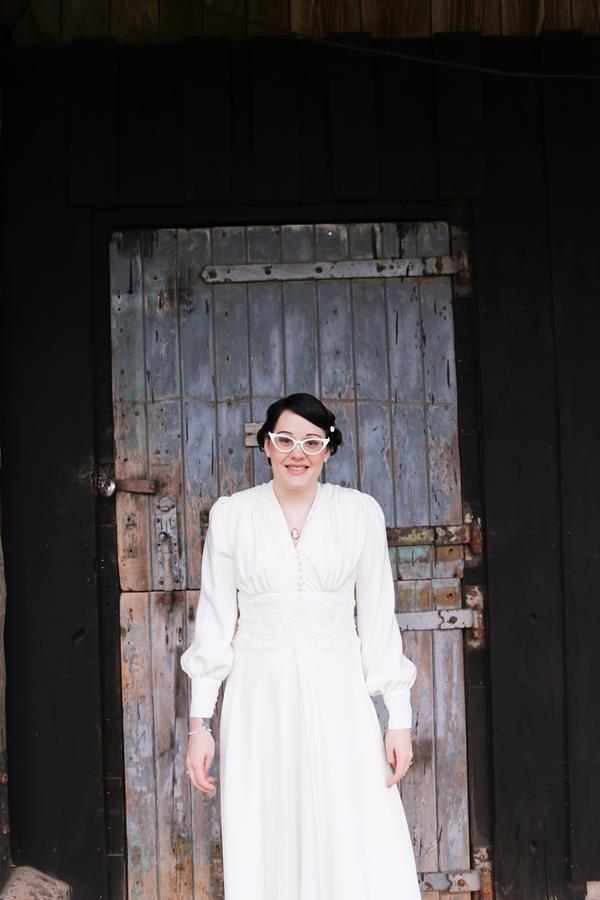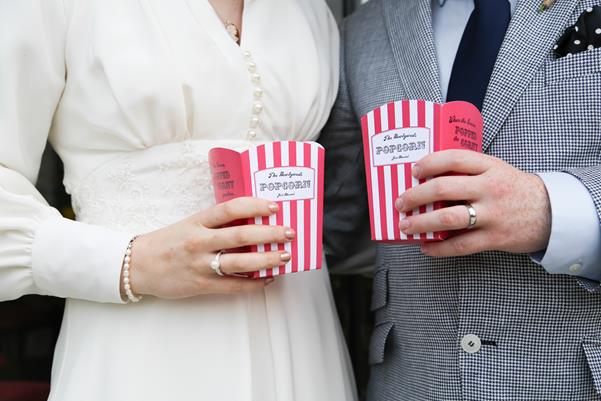 I've always known that when I got married I wanted to wear a dress that no one would ever imagine I would go for. I love all things vintage, 1950's is my favourite fashion era however did not want a 50's style wedding dress. I had an image in my head of what I wanted my dress to look like and knew that I would have to get it made. I came across The Couture Company's website and thought when the day comes, these are the people for me! As soon as Ciarán popped the question it was a case of get the phone and book an appointment!
I was so nervous waiting for my first appointment to arrive, I kept thinking with 2 pictures and an image of my dream wedding dress in my head, how do I explain what I want! I told Jo what I wanted hoping that she could picture the same image I had in my head, she went away and came back with a sketch and it was perfect, exactly what I had imagined!
Every appointment was so exciting see the progress of my dress and then the final appointment came, the moment I got to see my dress. That moment is one I will never forget, I was so overwhelmed it was perfect!
On the day I felt amazing, the dress was just perfect. Everyone loved it and said how beautiful it was and looked on me. I felt like a vintage Hollywood superstar. It was such a comfortable dress to wear, so easy to move and dance in. It was just perfect. Our wedding day was the best day of our lives!
Thank you to Jo and team for creating the dress of my dreams
Jess xx
these gorgeous photos are by Nellie Photography