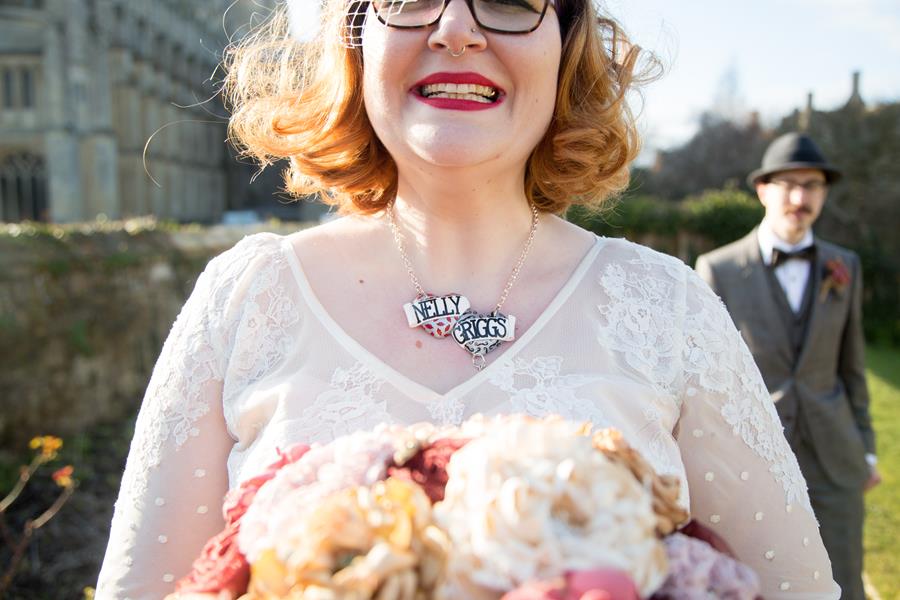 I am very happy (over the moon in fact!!) to share the lovely Helen's wedding with you today, She was a giggling bride to be from start to finish, From her first consultation right through to her last fitting!! It really brought it home to me that the impact having a good experience when choosing your wedding dress can really have on a bride!! So Thank you Helen for being so lovely and awesome and bringing Cake too!!!! (and thanks also for your lovely testimonial, I know other brides will enjoy the read:) )

Photos copyright of Natasha Biggs Photography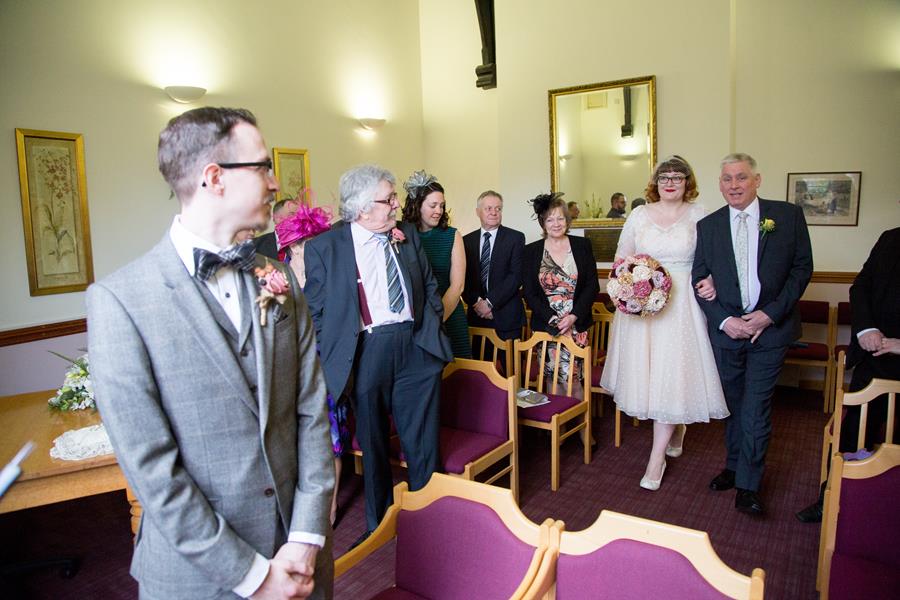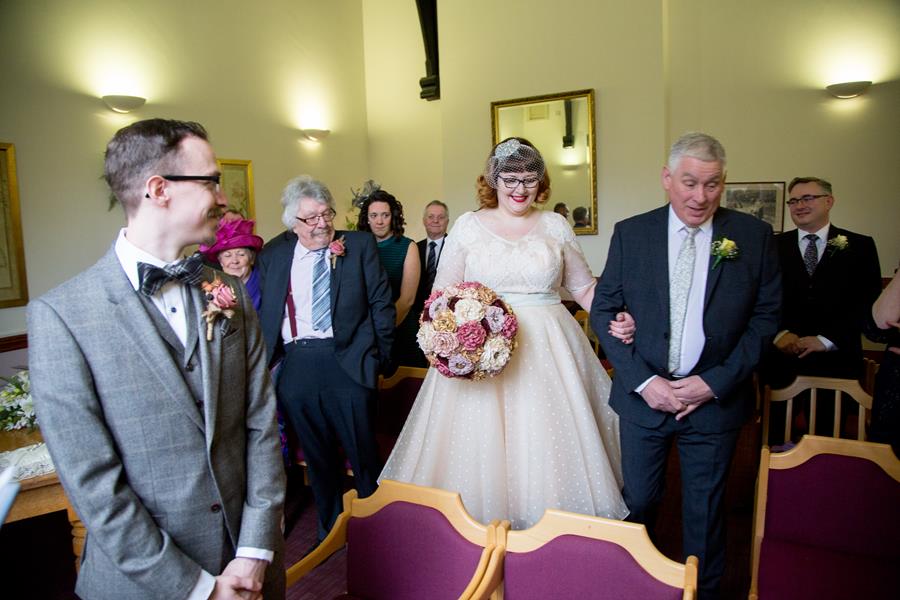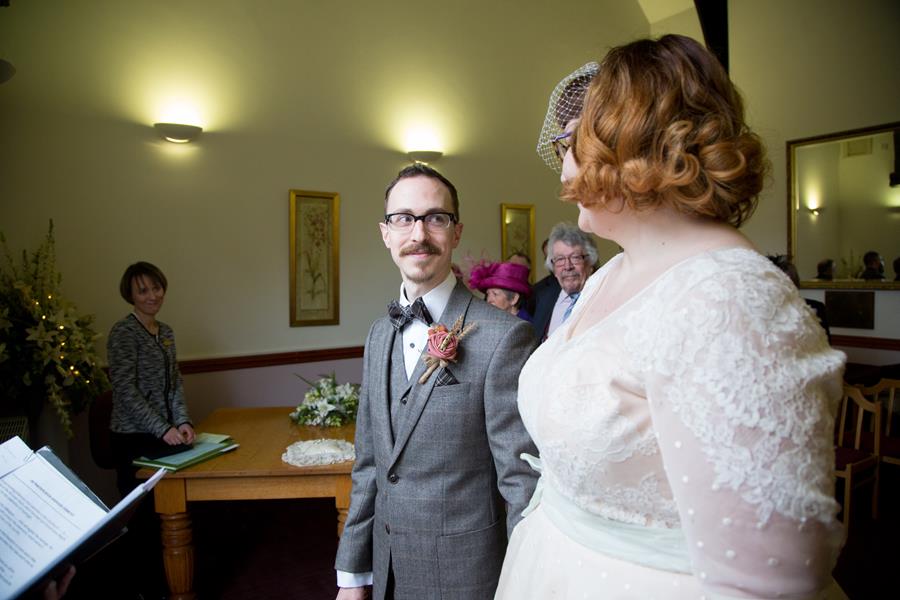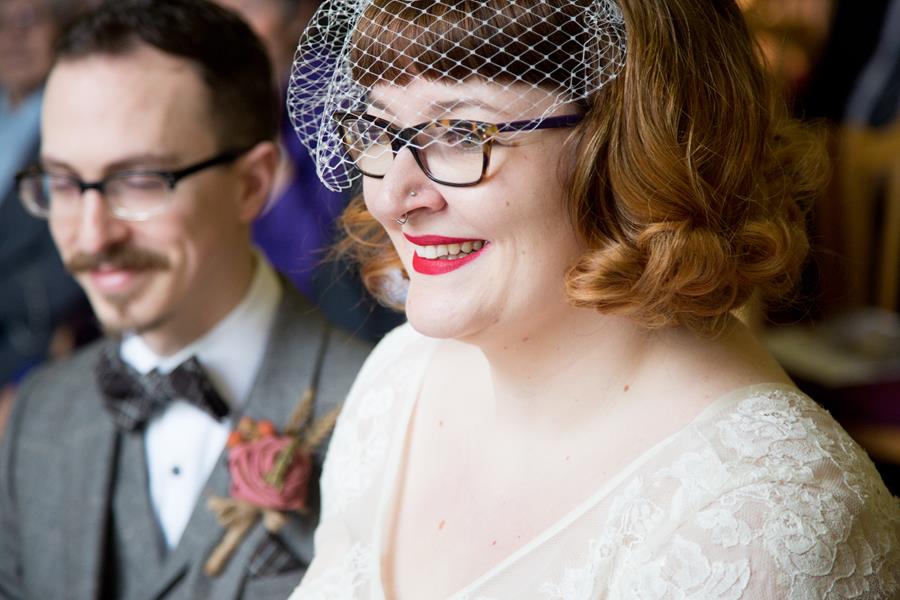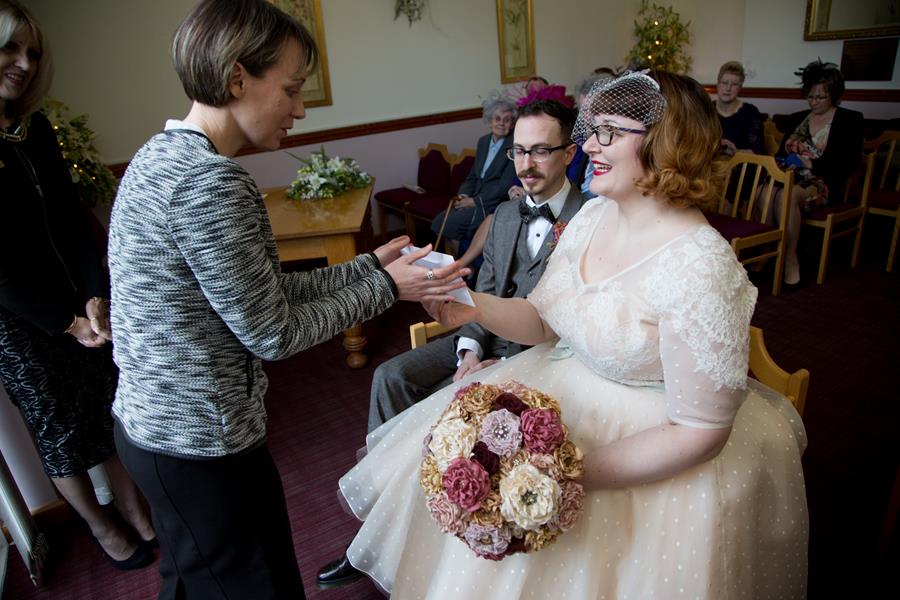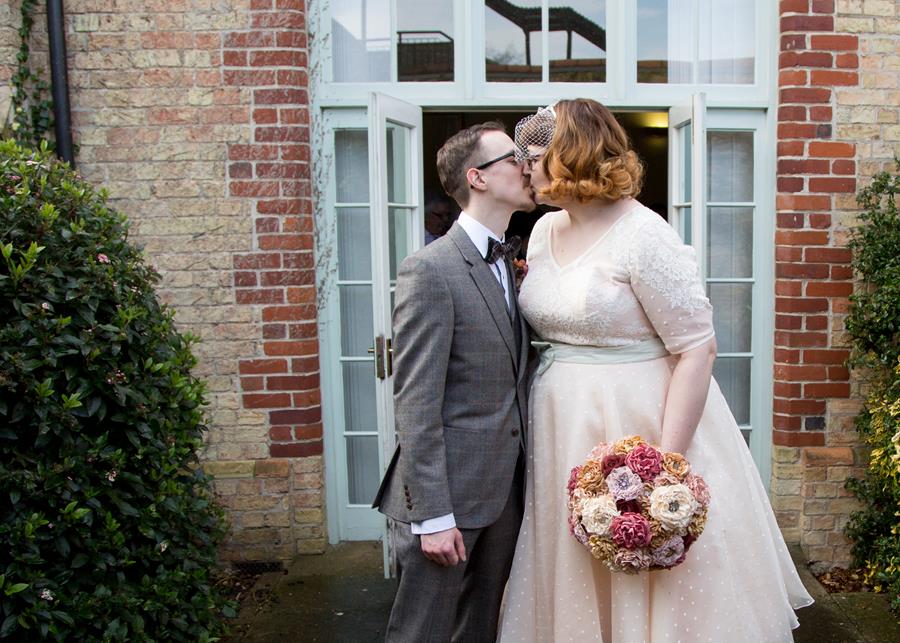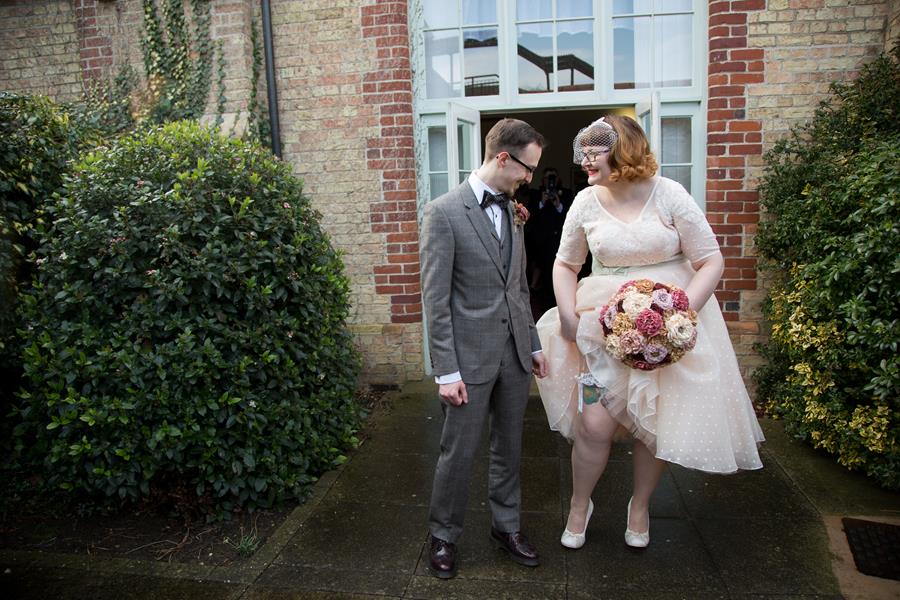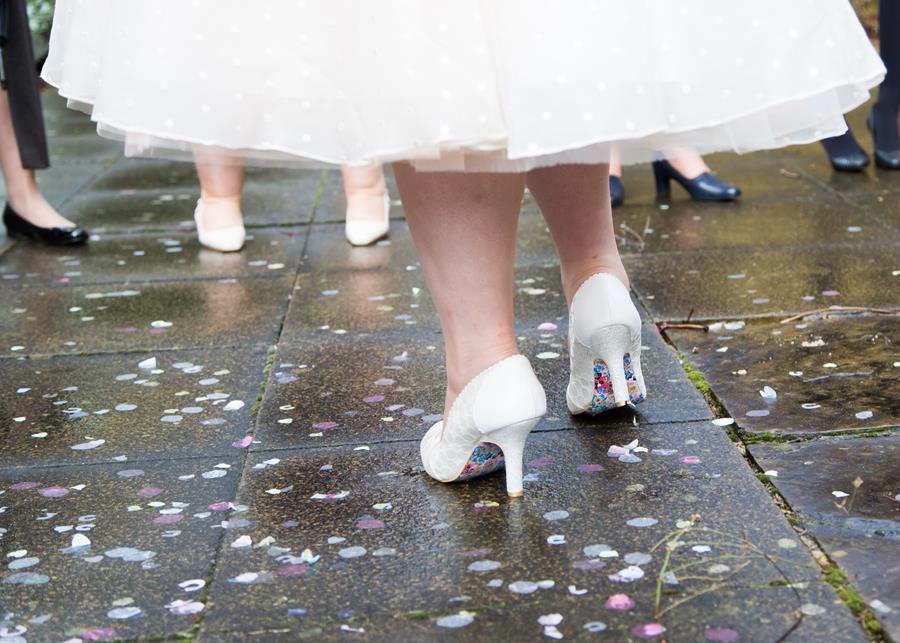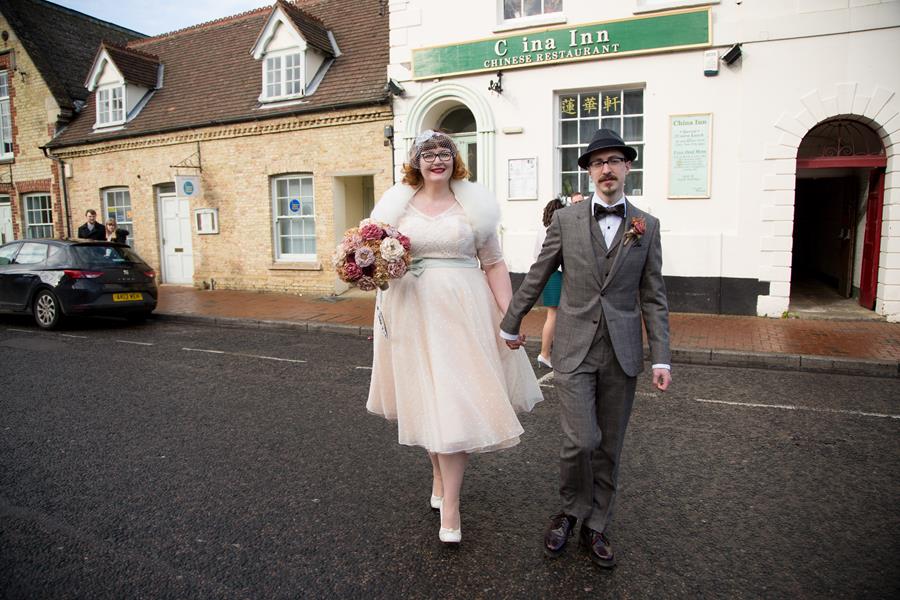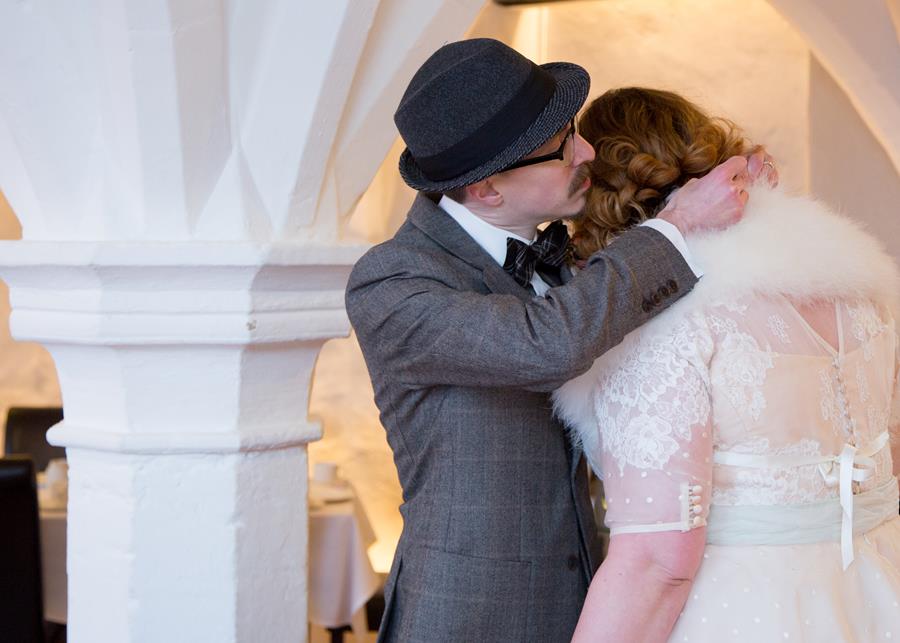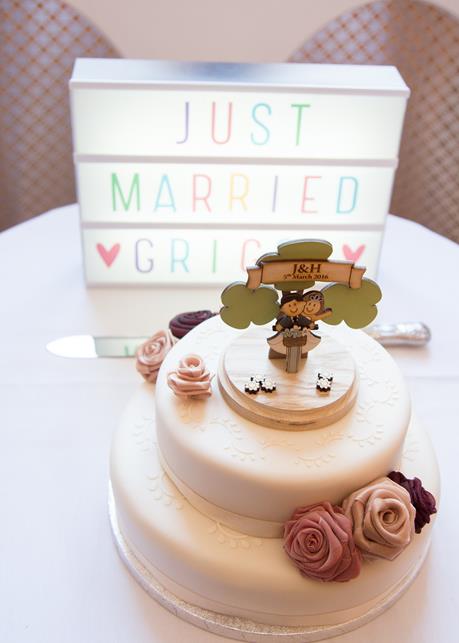 Helen writes "
I have admired The Couture Company for many years (even before the twinkle of my engagement ring) and their amazing dresses. When I got engaged to my now husband, I knew that I had to visit Jo and the team. However, one day I walked past a Bridal shop on a local high street and decided to just enquire (I was excited after all). The response from the lady was not so pleasant and she advised that they stocked nothing above a size 12. I went home and cried.
When it came to my first appointment with The Couture Company, I was a little nervous and apprehensive to say the least. I had nothing to be nervous about. Jo was AMAZING. There were dresses of all sizes, styles and colours. The fact that I was plus size was never a factor. I knew I didn't want a long dress as I wanted to show off my wedding shoes and I had the idea of going for colour, as the Couture Company is so colourful.
I tried on a few of the sample dresses and then with the assistance of Jo's creative mind, I decided on what I wanted. Over the next few months I had several appointments and each time I felt very welcome and comfortable with Jo. On the final fitting I tried on my dress to show my Mom and Dad and their reactions reinforced the fact that I had made the right choice in dress and The Couture Company. I didn't feel like a plus size woman in a dress. I felt beautiful, confident and happy. I couldn't wait to marry my now husband.
My wedding dress was flawless in every way. Jo and the ladies made me feel beautiful. I still look at my dress every day, because it is so perfect. The ladies attention to detail is amazing. I recommend them to any woman that is thinking of her wedding day.
Helen x"