Leopard print Lue got married!! Here she is in her alternative cerise pink wedding dress!!
Lue and Wes got married!!!! Looks like they had and fantastic day !!
We had such a laugh with Lue she was an awesome client and we loved her crazy ass dress – take a look at the photos, and what a fab testimonial!!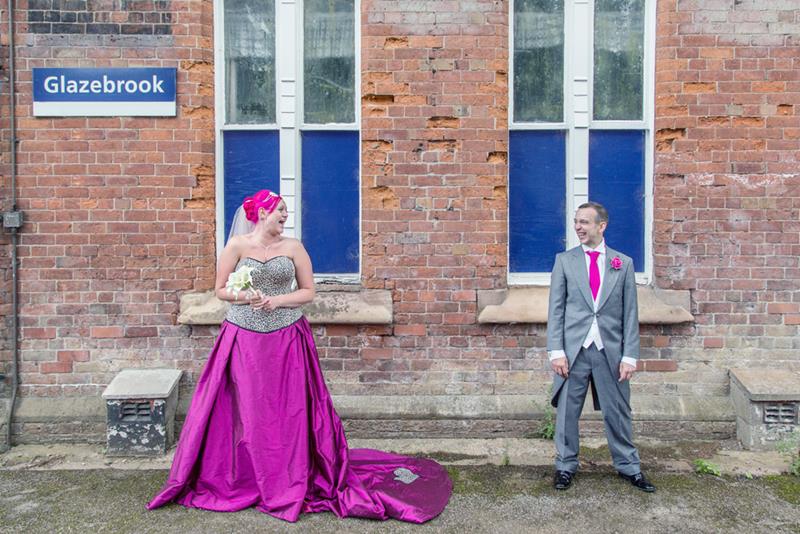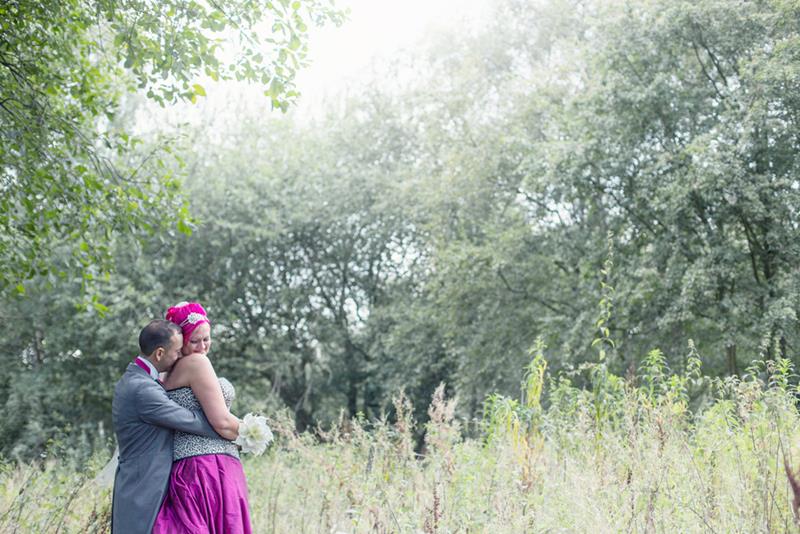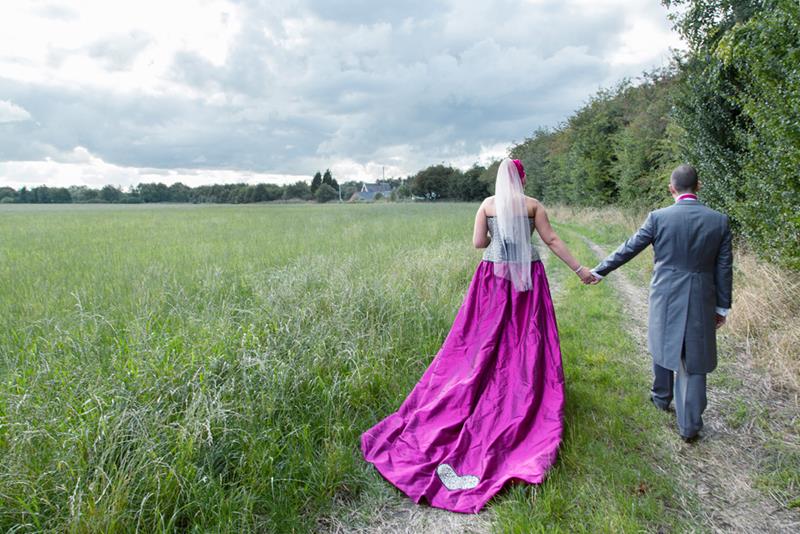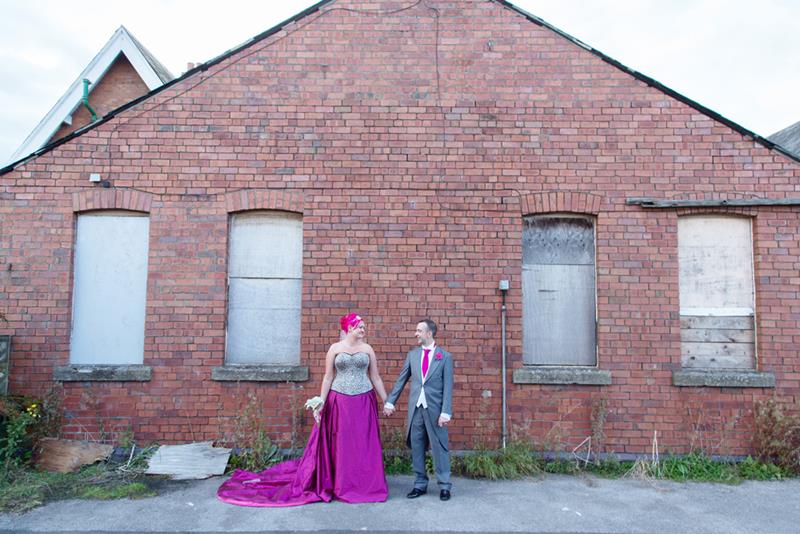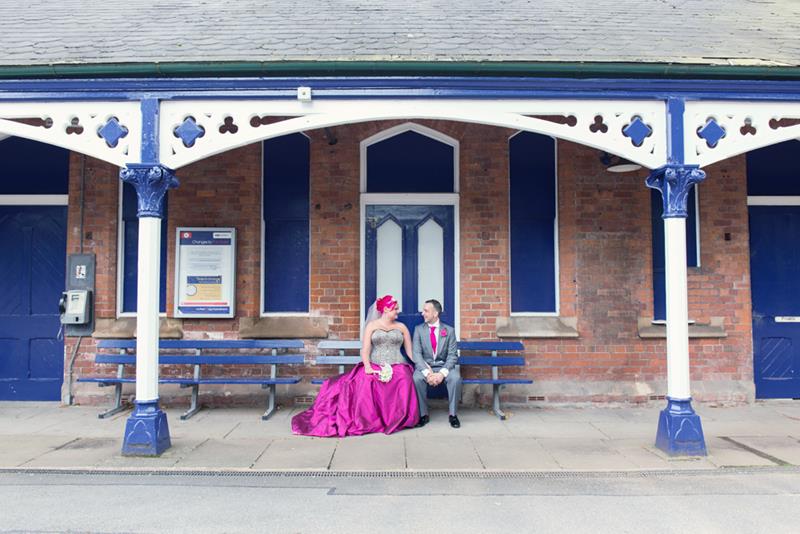 Lue wrote
"I knew from the very first email that Jo was the one who could make my dreams come true of creating my perfect dress, I threw lots of ideas and styles at her and explained that leopard print had to be the main ingredient. So when we met up at my first appointment it didn't take long for us to come up with the perfect dress. Jo took on board everything we had discussed, all of my ideas and threw a few of her own in and hey presto we had the blue prints for what was to be "the one" as they say you know when you have found "the dress" and there it was on paper xx over the next few months at each appointment I saw my dress go from a beautiful drawing to a beautiful stunning gown that I just couldn't wait to wear with each appointment I fell more n more in love with my dress at that's all thanks to Jo and her team of fantastic team of ladies who I can only describe as miracle workers dream makers and all round fantastic people xx I always dreaded that I would have to marry in white as I never knew bridal shops like couture existed (there's nothing wrong with marrying in white but it's just not for me) my husband was blown away with how stunning I looked and I felt amazing like a funky punky princess xx he said he fell in love with me all over again in my dress xx also I love the fact it was a two piece and I can wear my Corset with jeans etc xx of it was up to my husband I think I would be wearing my dress every day ha ha xx so thanks again to Jo and her team for making my dreams come true and designing and creating me perfect wedding dress "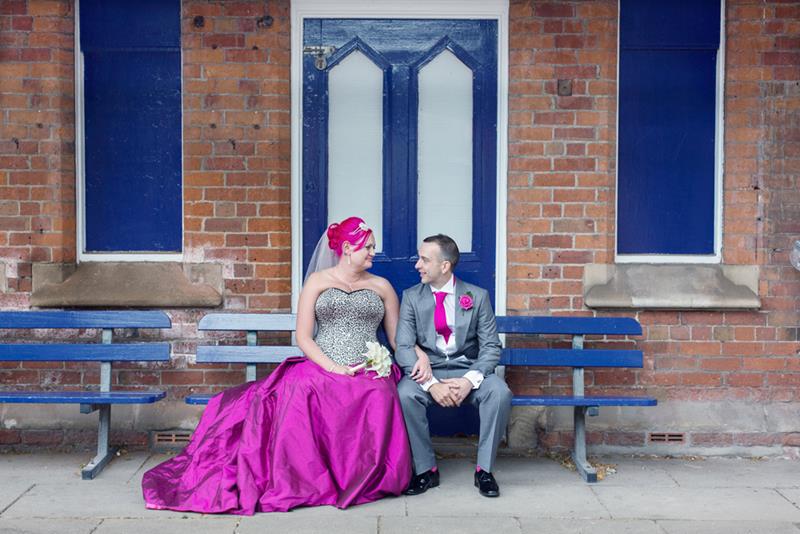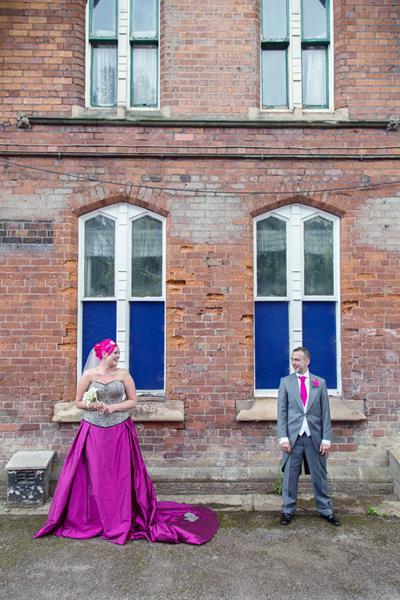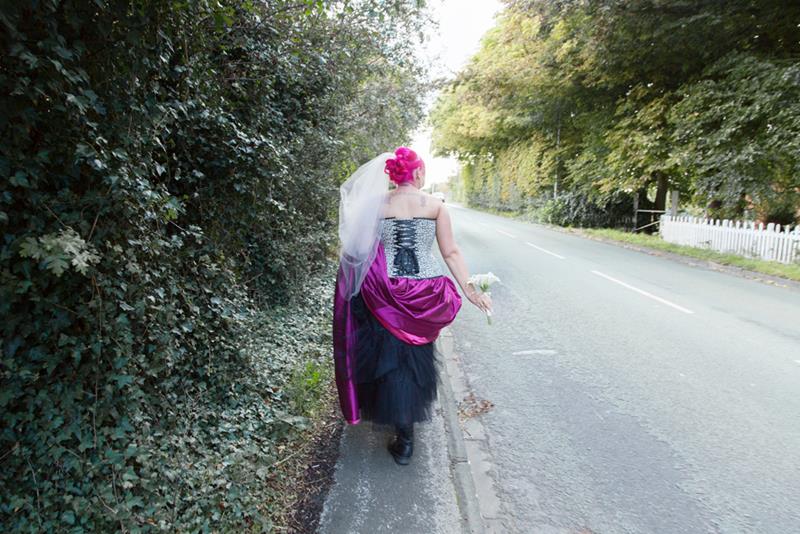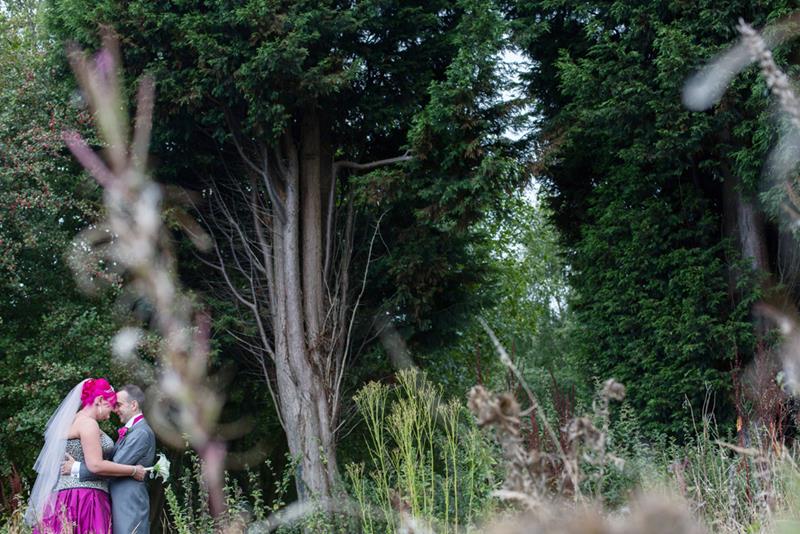 These fab photos are courtesy of Silverstar Photographic